Your Favorite Starbucks Drinks as Sweet Treats: Get the 7 Cookie + 1 Fudge Recipe Here!
Within a minute of discovering the "espresso morsels" on the grocery store shelf, I had these 7 cookie recipes float to the forefront of my mind.
So what did I do?!
Grab a bunch of bags…go back for more butter, flour and sugar…and started plotting which to try first!
Below is what I came up with – 7 cookies using the espresso morsels + a white chocolate and strawberry fudge, inspired by the "Pink Drink!"
Enjoy!!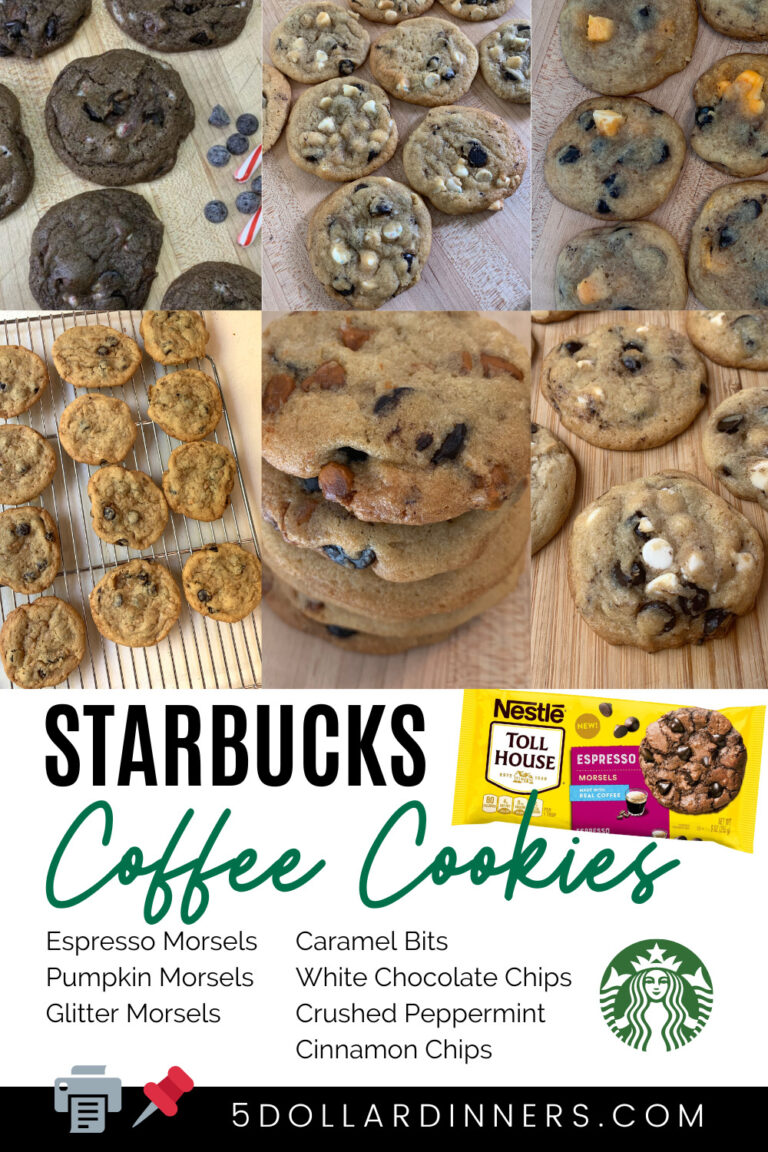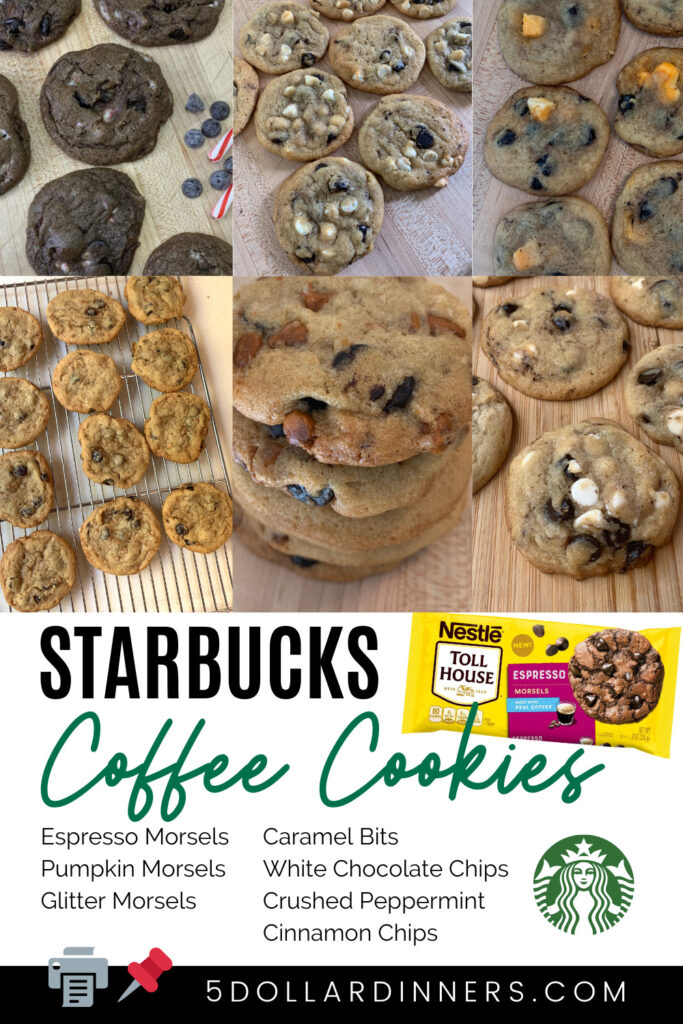 Starbucks Drink Cookie Series