Secret menu drink at Starbucks – Cinderella Latte – in cookie form… this will be your new favorite fall cookie!
OH MY GOODNESS…
I can't get enough of these cookies…or the new Cinderella musical on Prime.
Have you heard of the Cinderella Latte from the 'bucks?!
It's on the secret menu. Not all baristas even know about it.
You HAVE TO TRY IT!
It's basically a pumpkin latte, swapping in some white chocolate. Here's how you would order it…
"It's a pumpkin spice latte but with 2 pumps pumpkin spice + 2 pumps white chocolate syrup."
A pumpkin spice latte is 4 pumps pumpkin spice. So the Cinderella Latte is essentially an even pumpkin-white chocolate combo and I AM HERE FOR IT.
The minute I tried this secret menu item was the minute I decided this needed to be part of my Starbucks cookie series!
THESE COOKIES ARE AMAZING.
And you know what else is AMAZING? The new musical version of Cinderella on Amazon Prime.
It's got a great cast, the songs are FIRE, and was a fun twist on a classic!
Think Hamilton meets the glass slipper.
Think Greatest Showman meets the stagecoach.
Think La La Land meets little trio of mice. *hello James Cordon*
Want the most amazing Cinderella combo EVER?
Make these Cinderella Latte cookies and watch the movie on Prime! CINDERELLA MAGIC!!!!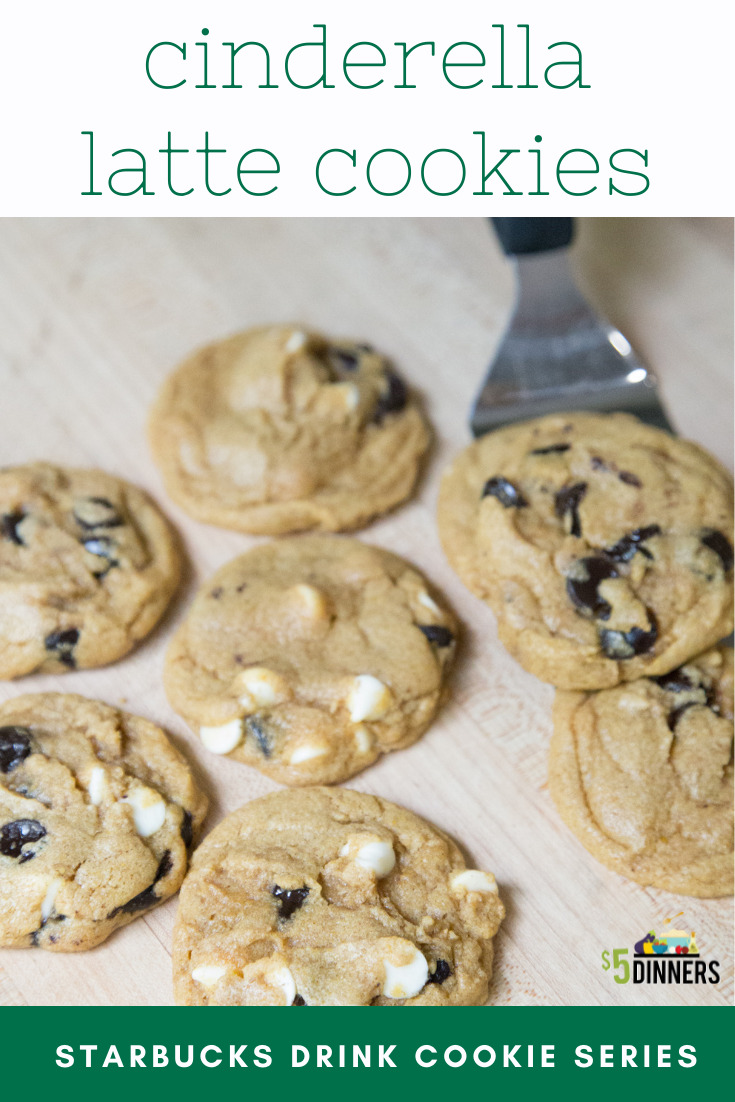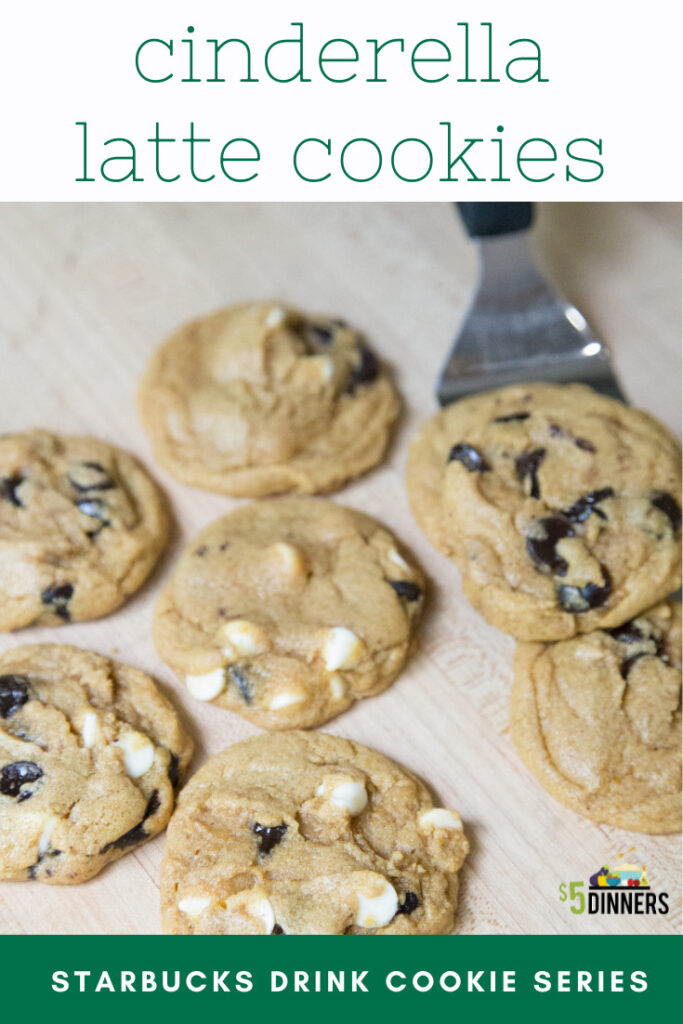 How to Make Cinderella Latte Cookies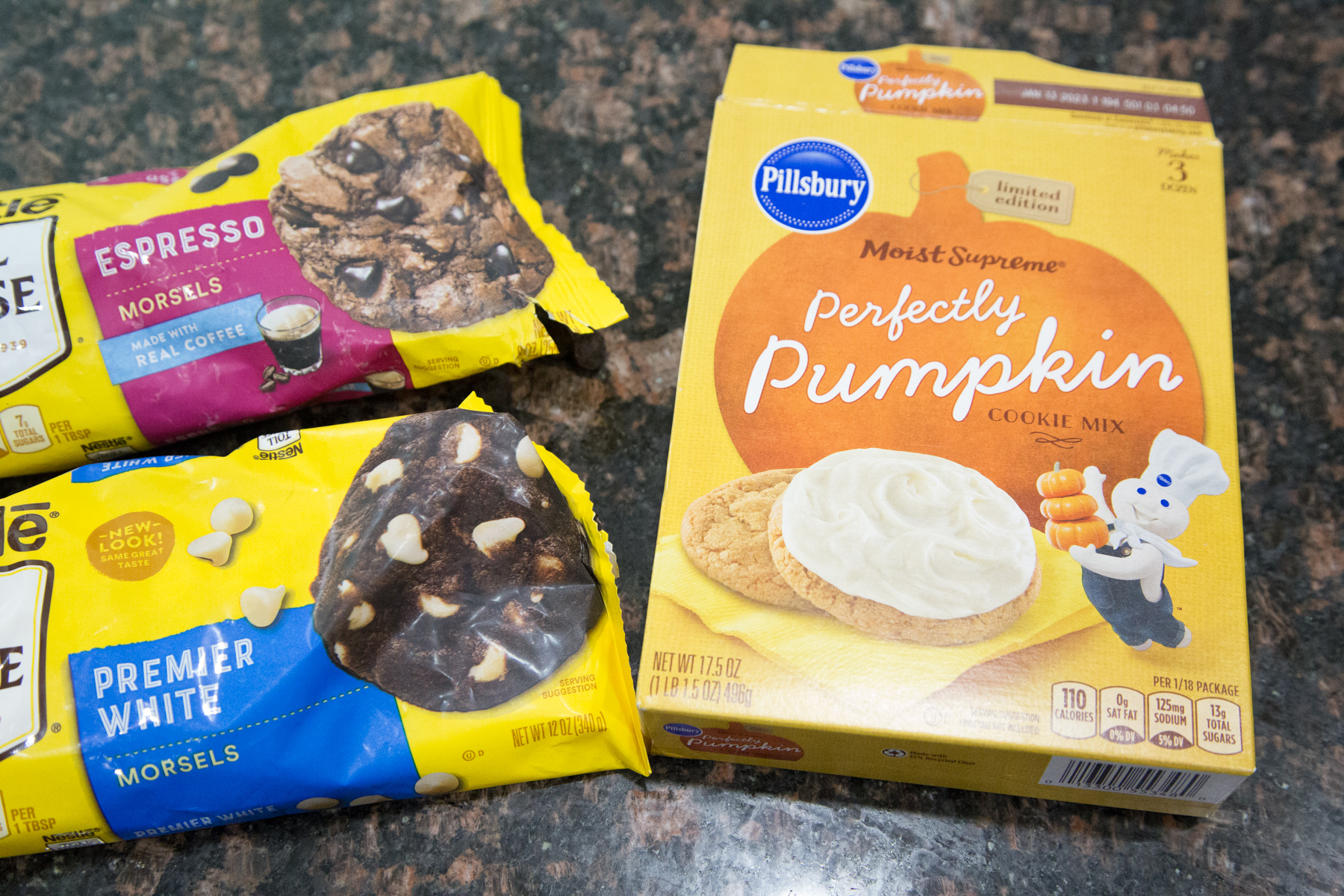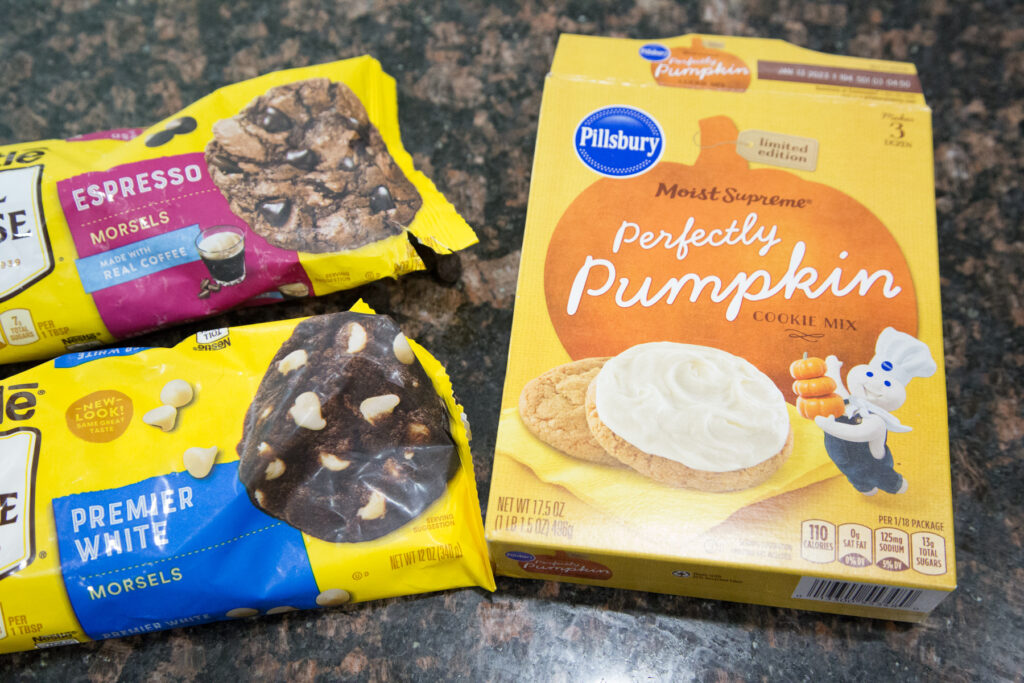 I thought about making the base of this pumpkin cookie with canned pumpkin (like these), but decided to go with a cookie mix…for ease sake!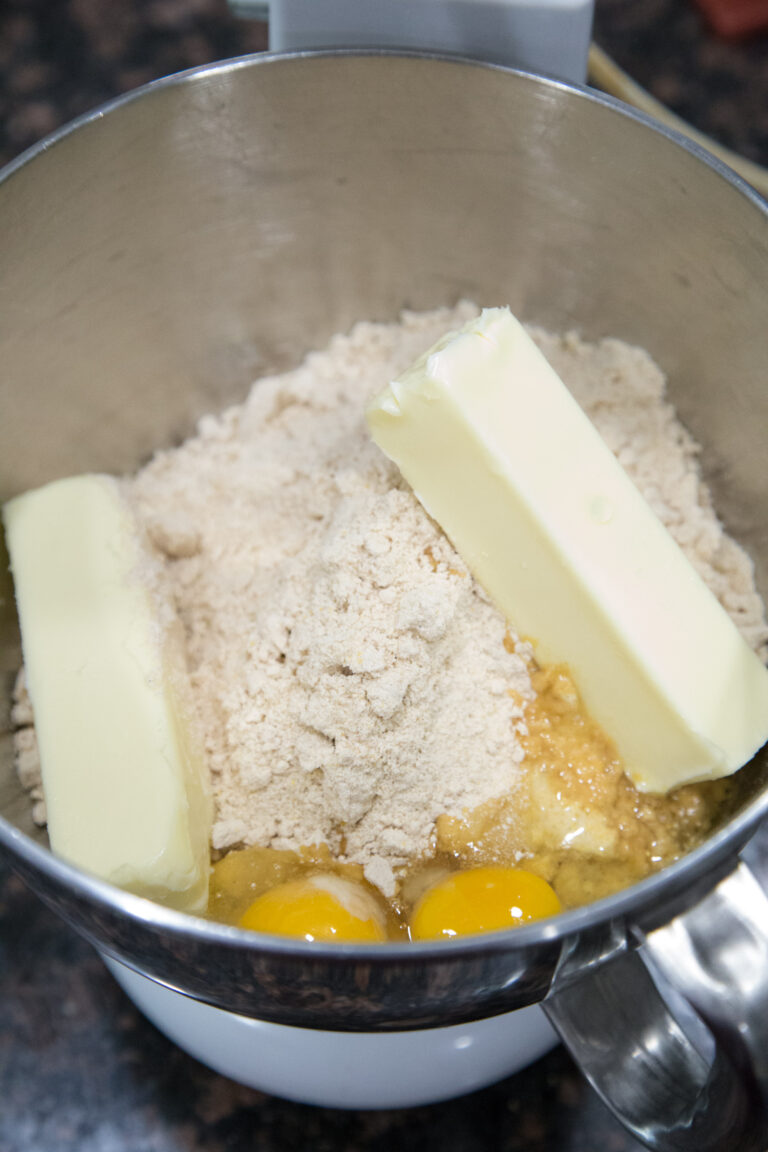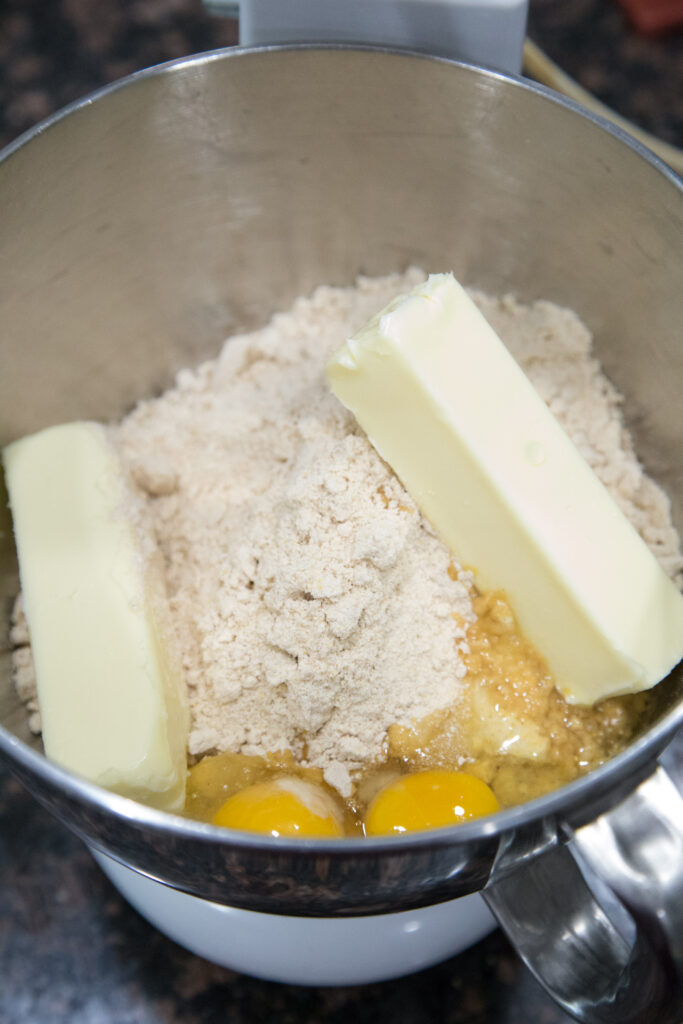 2 boxes of pumpkin cookie mix + 2 sticks butter + 2 eggs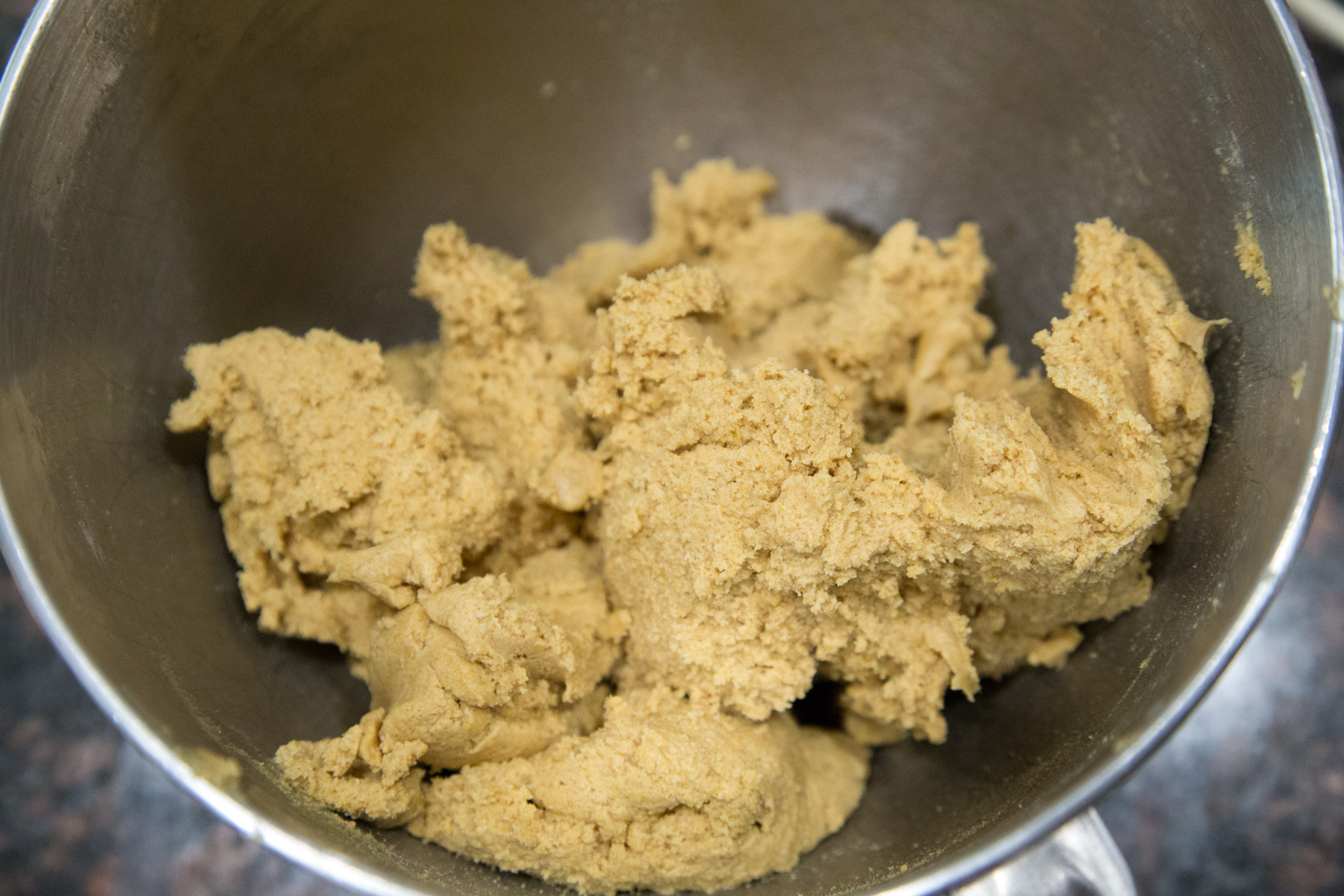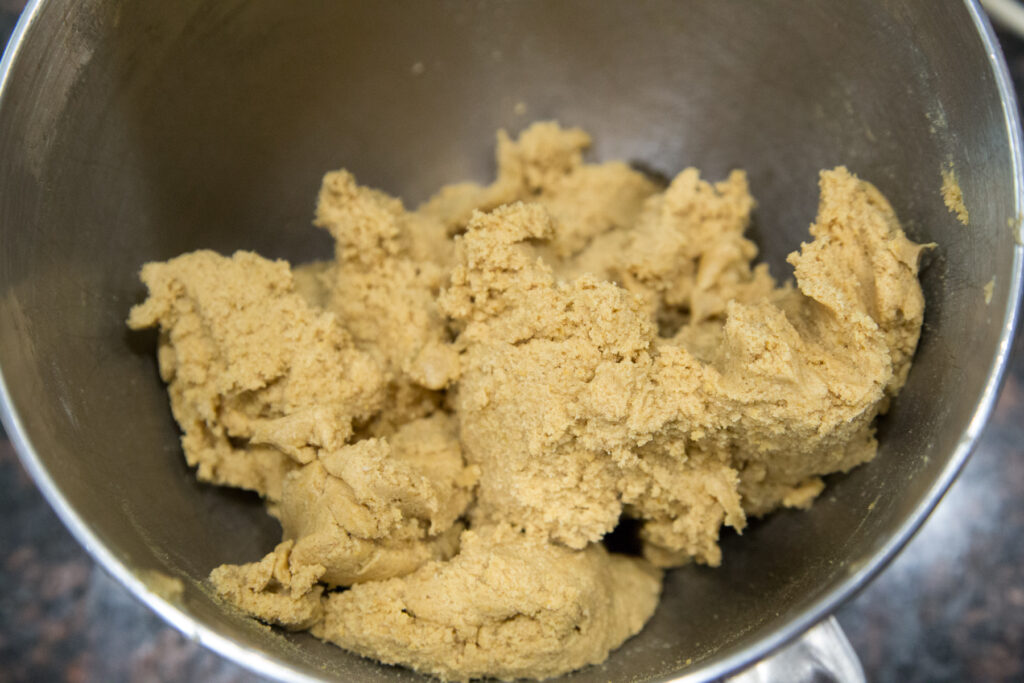 Form into dough.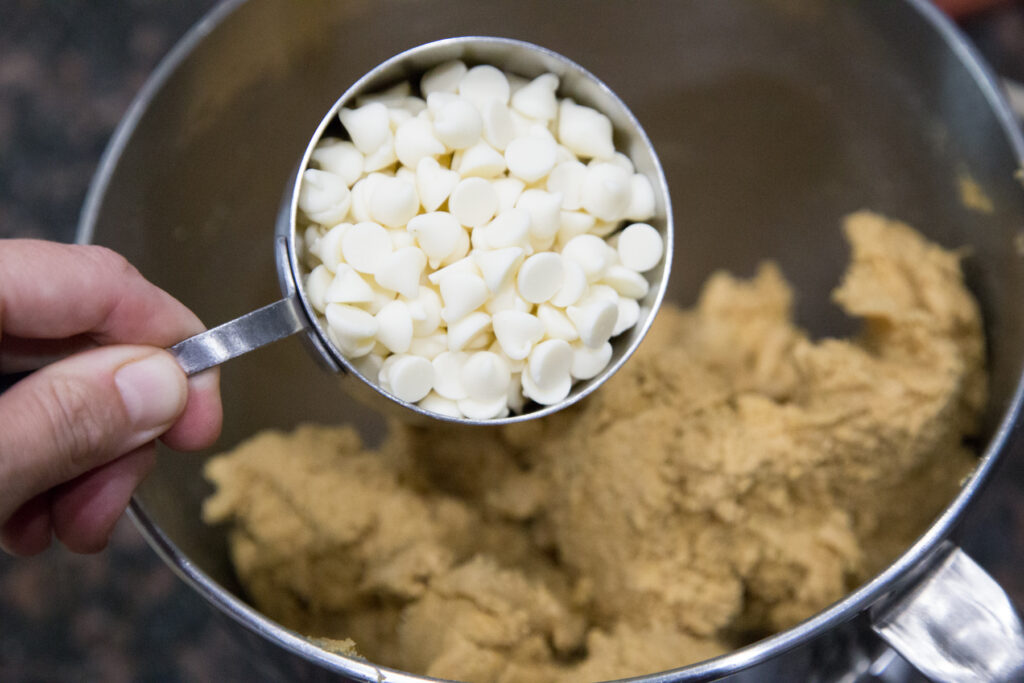 Add 1 cup white chocolate morsels.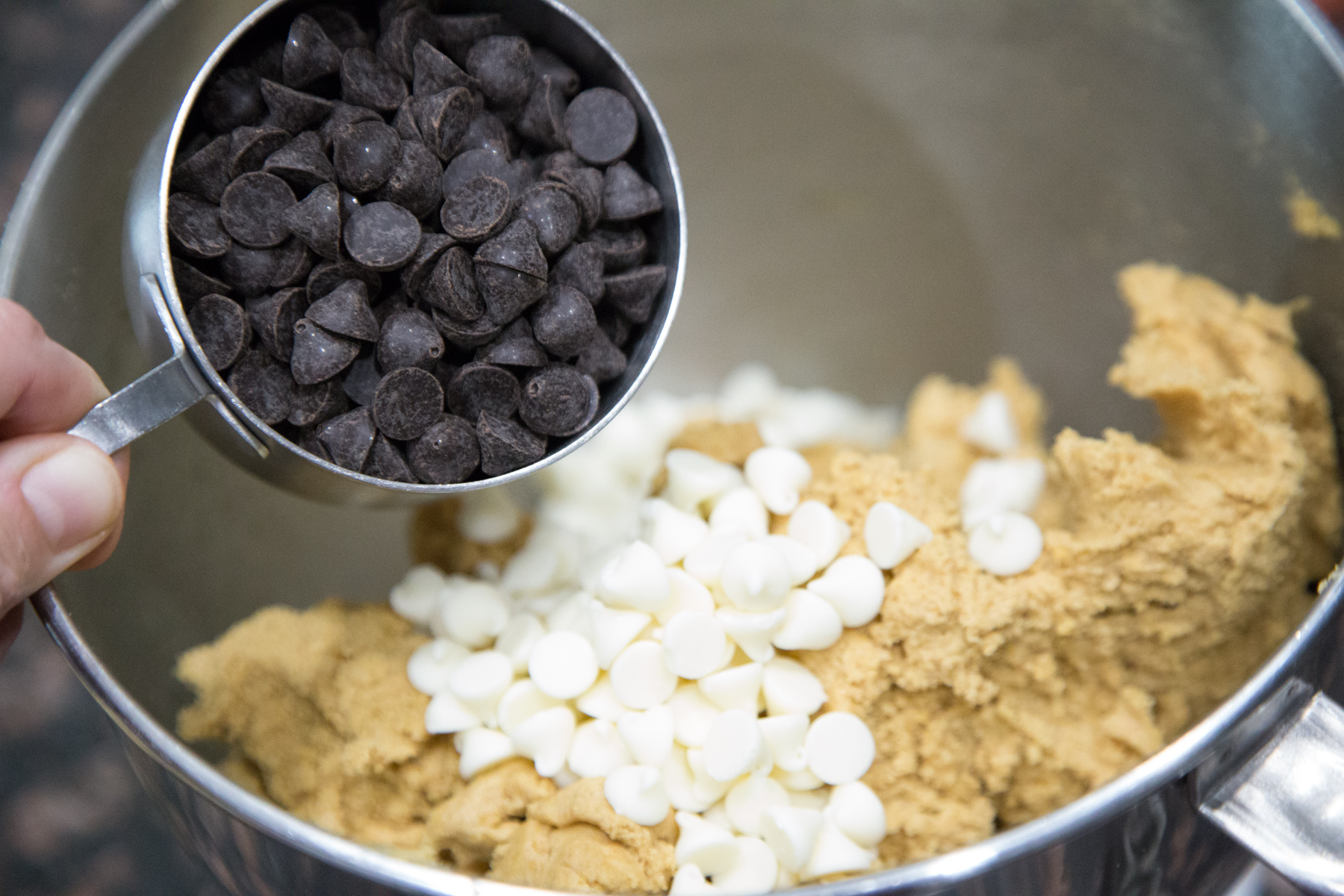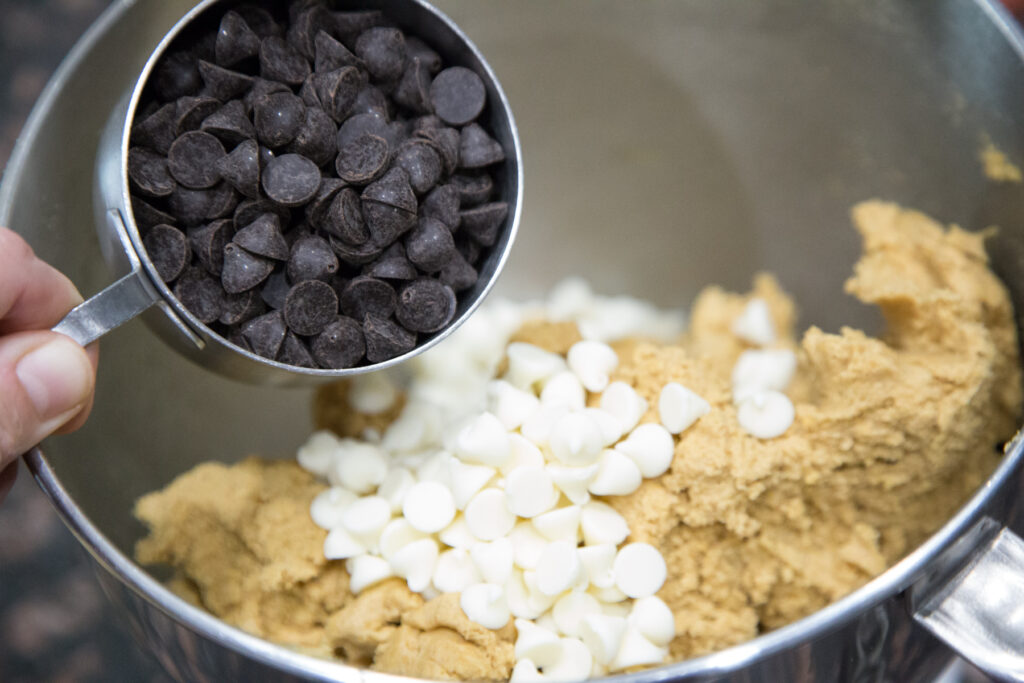 Add 1 cup espresso morsels.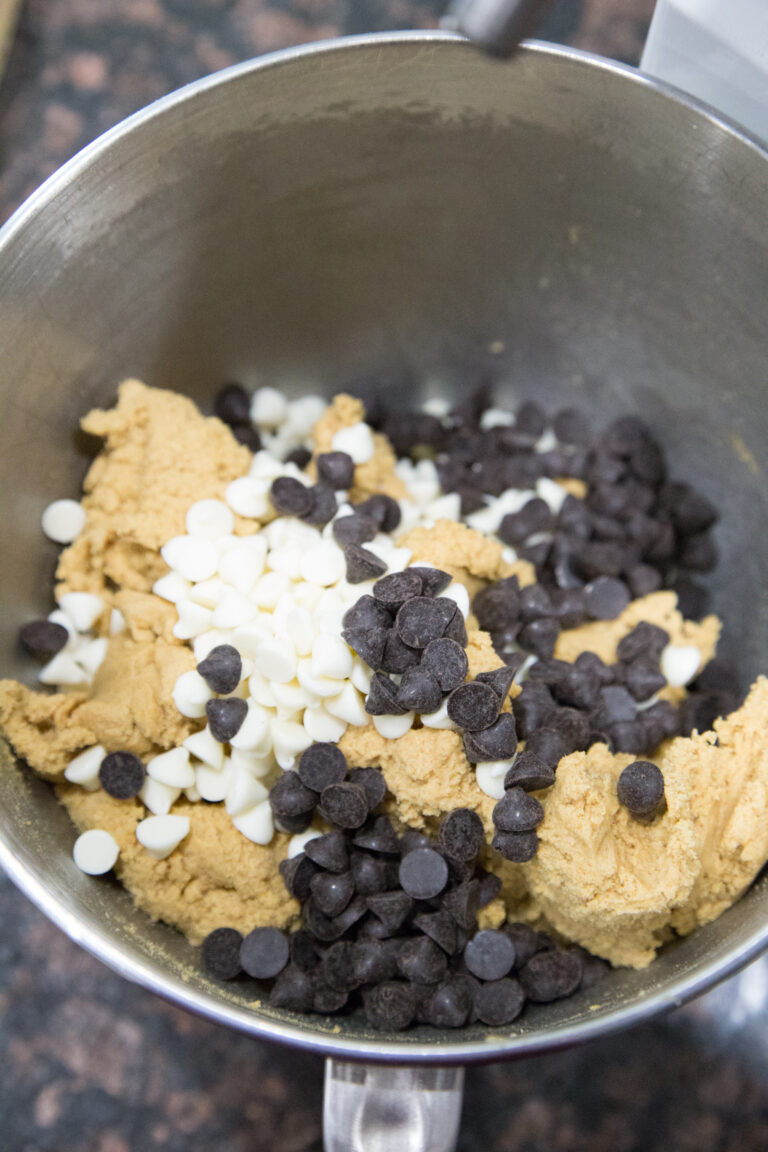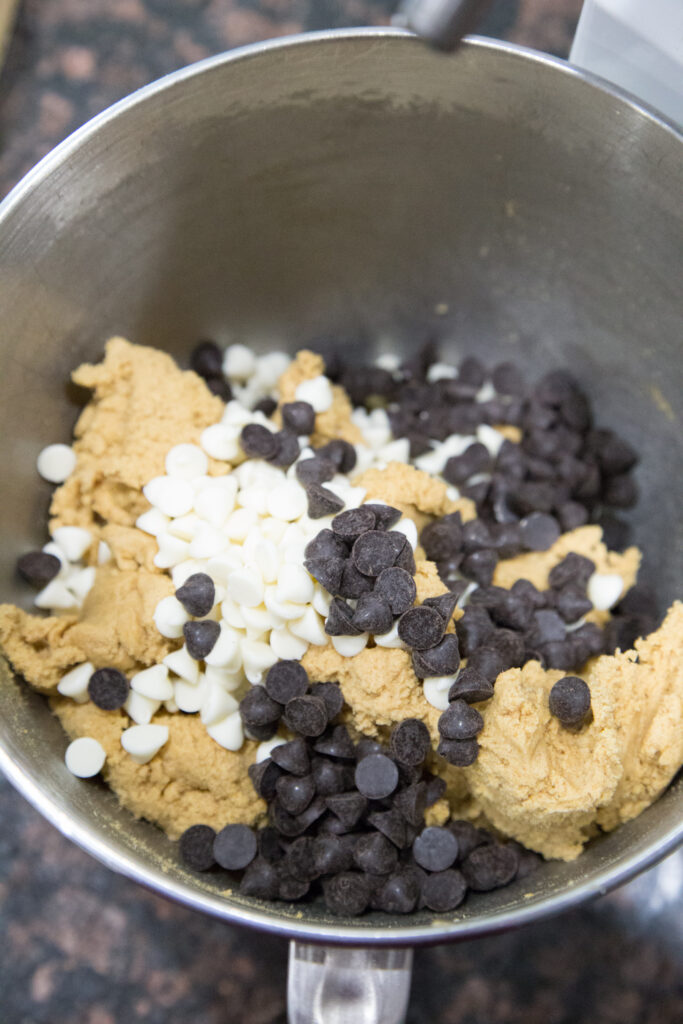 See it now – pumpkin + white chocolate + espresso = CINDERELLA LATTE COOKIES!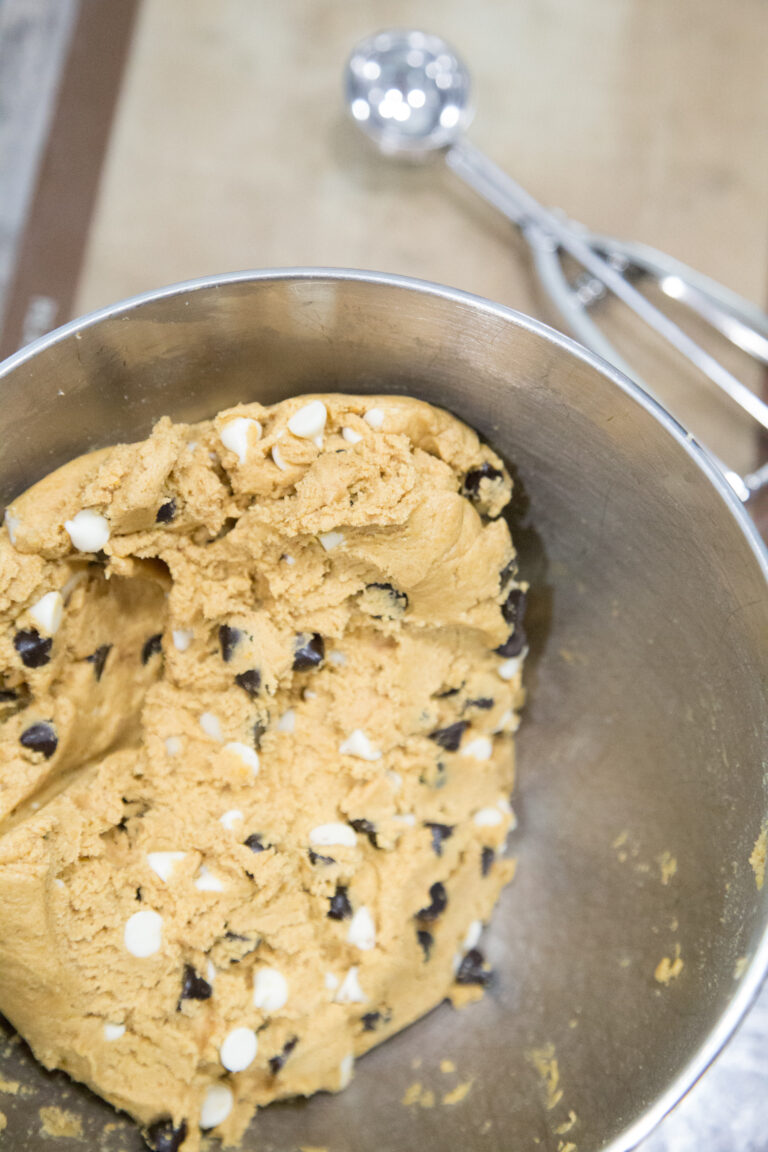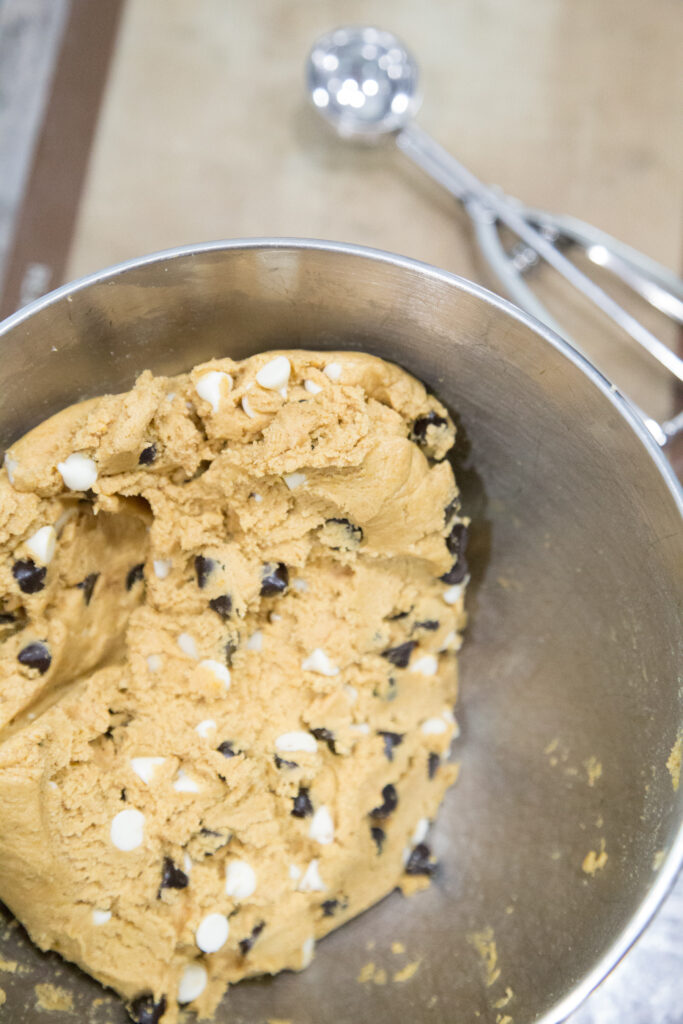 Don't mind if I have a quick bite of the dough.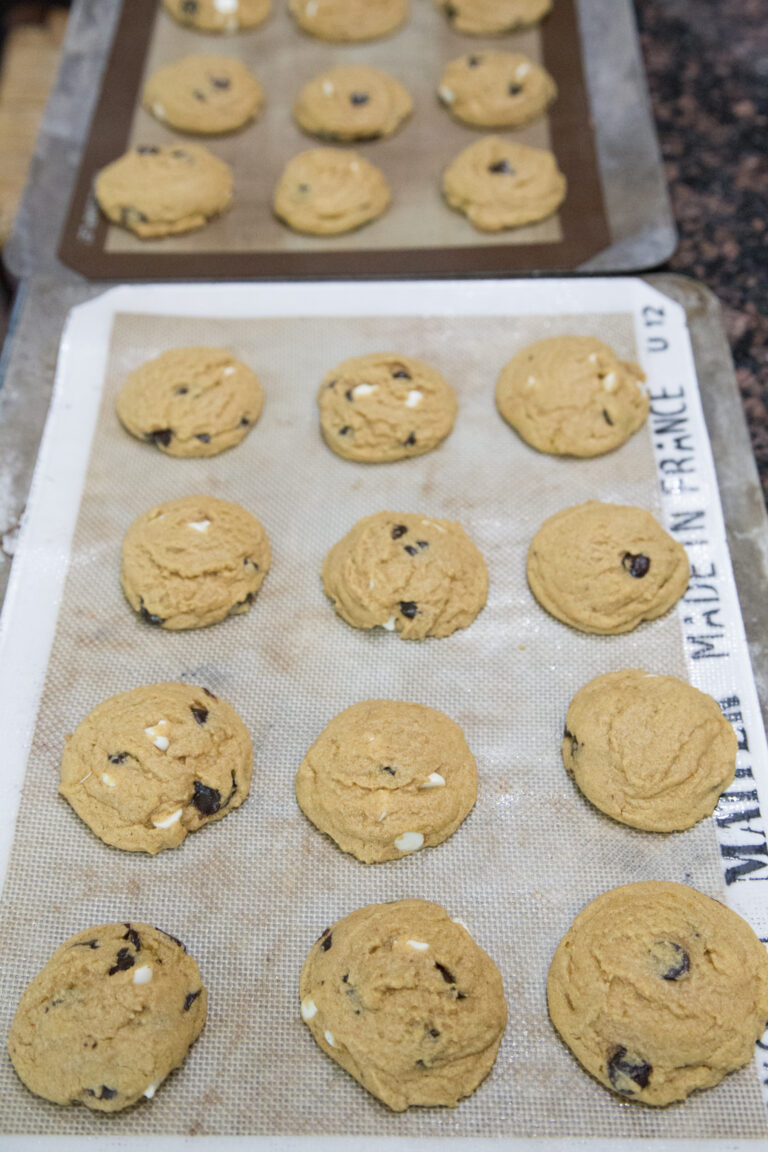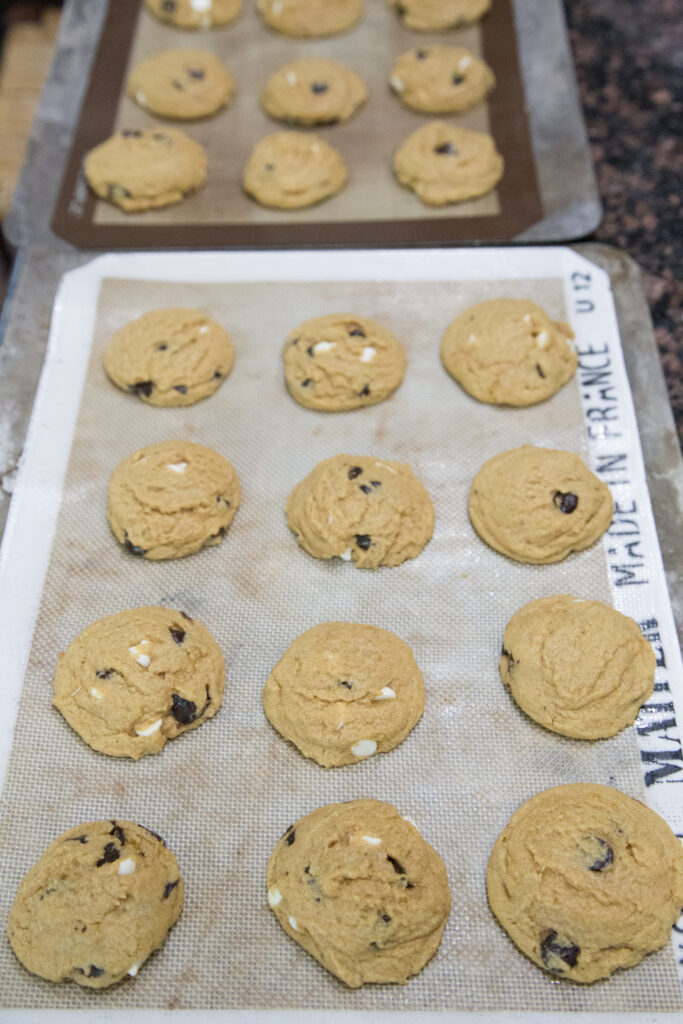 Bake as directed.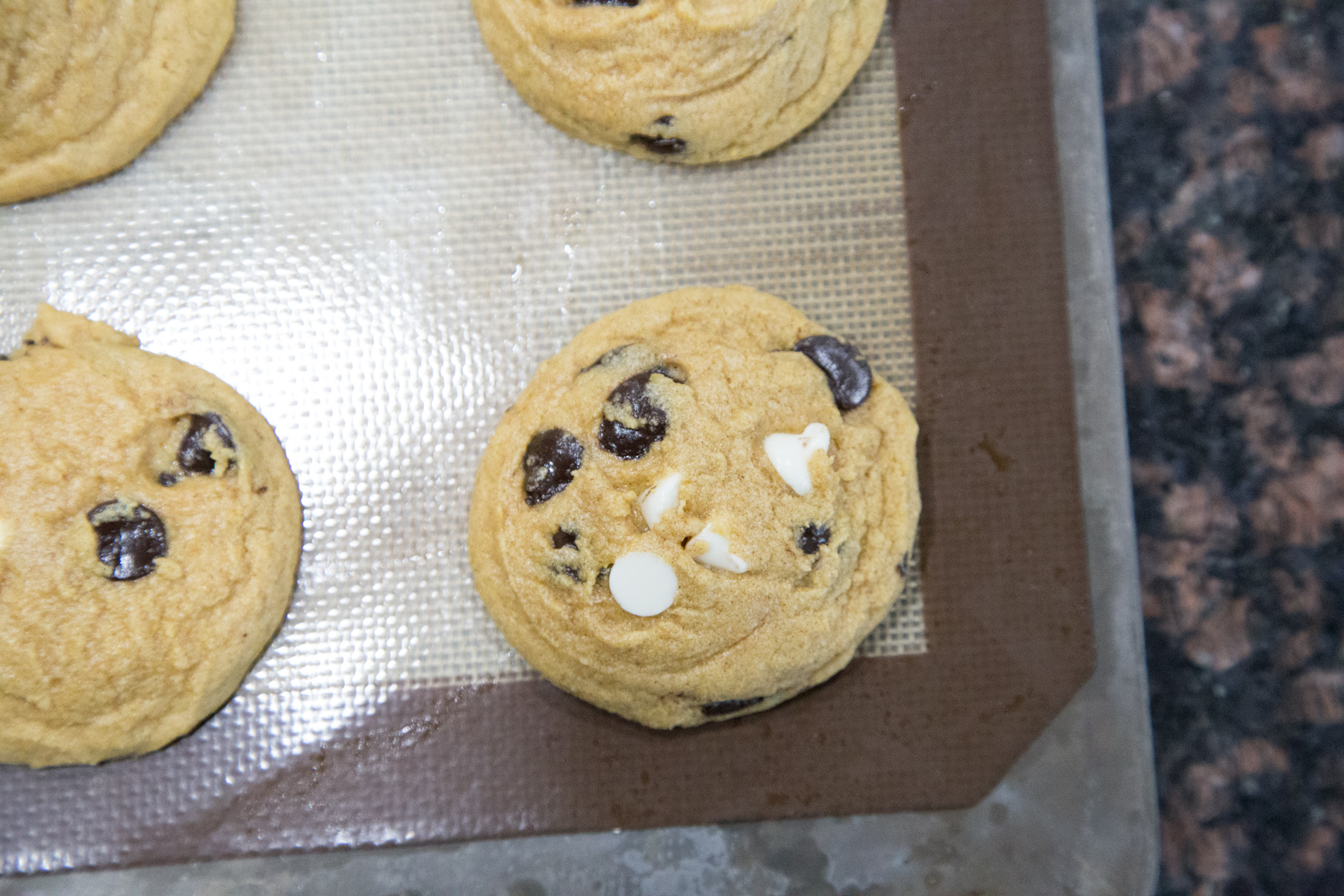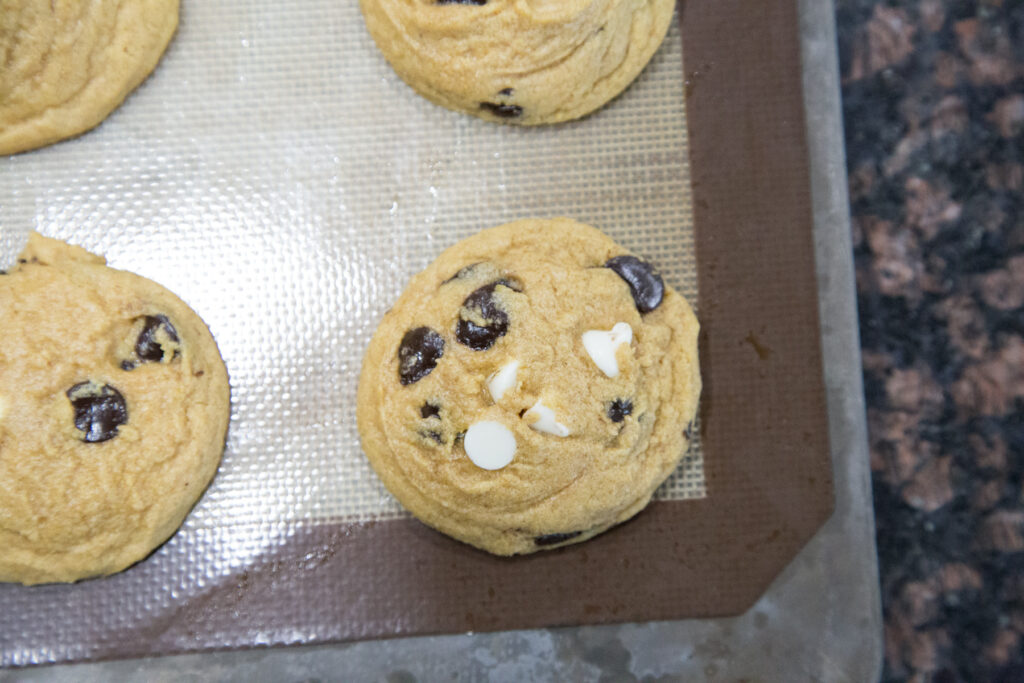 Let sit on the baking sheet for a few extra minutes. These cookies are soft!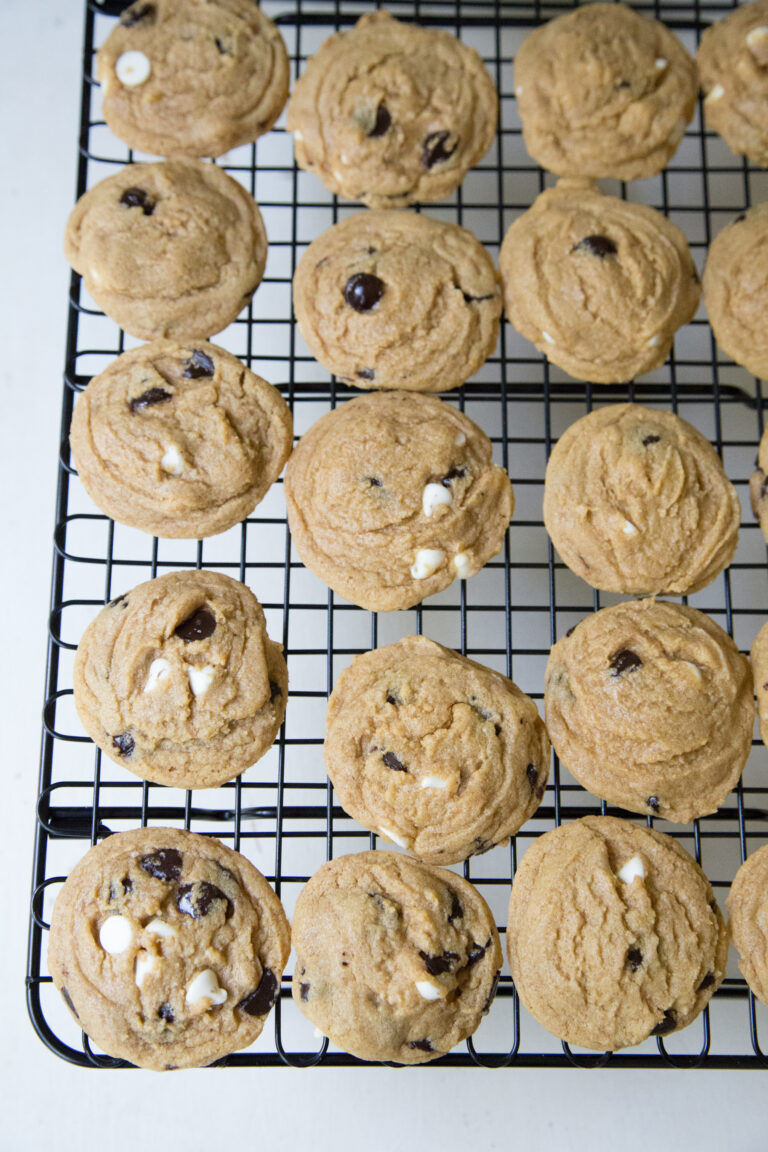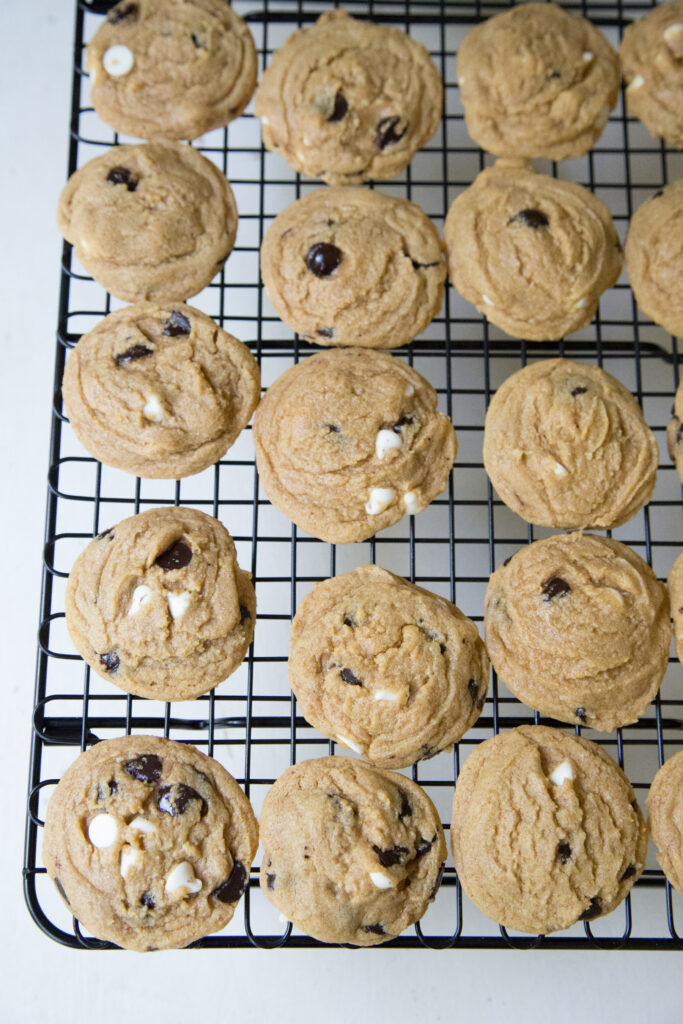 Let cool completely (I KNOW I KNOW!). But they really are perfect after they are cooled down.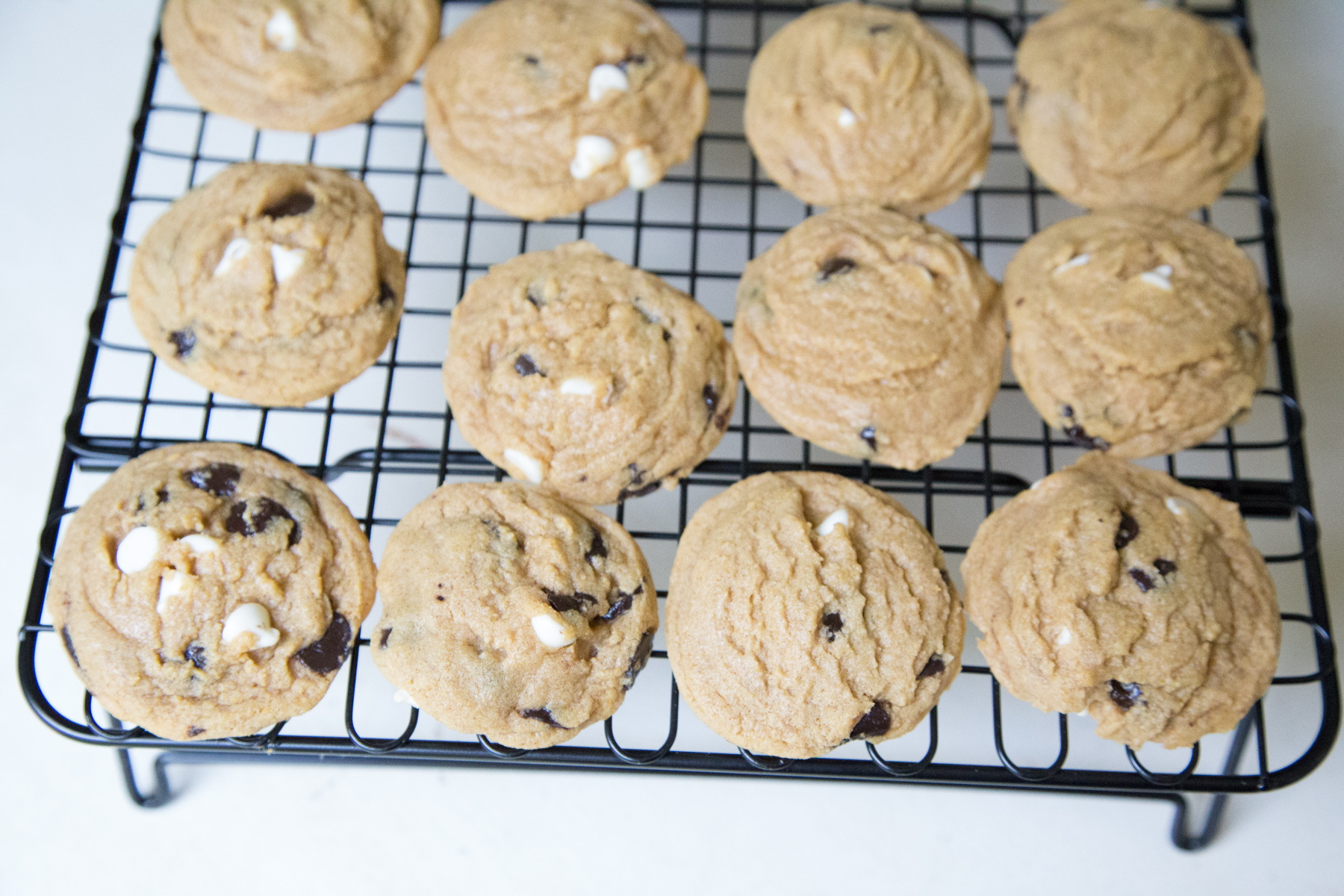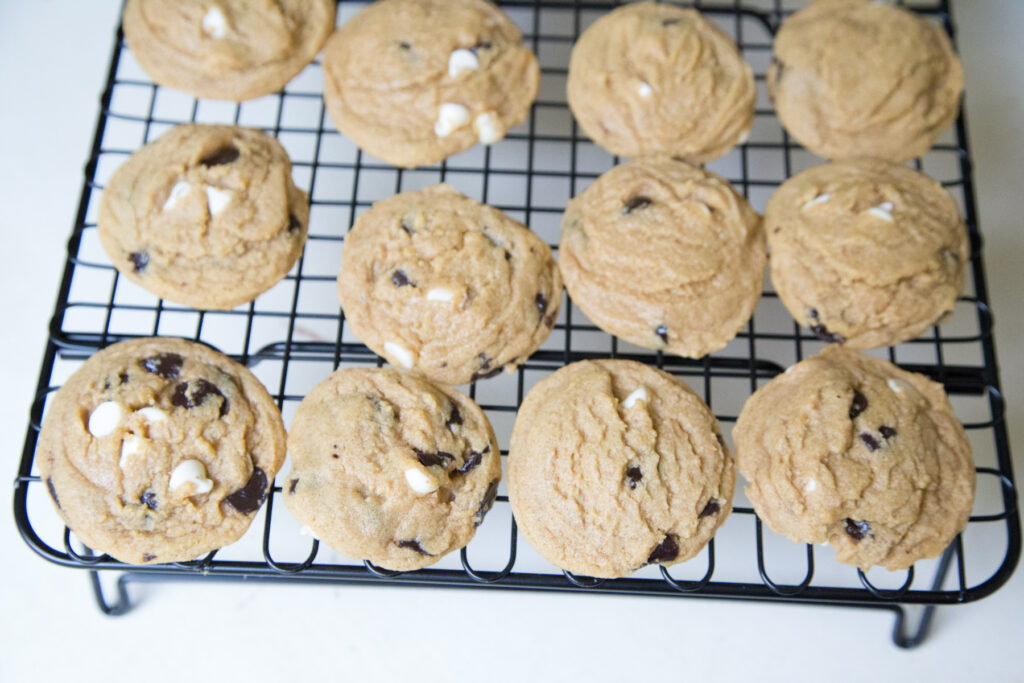 It's okay to stare longingly while you impatiently wait for them to cool.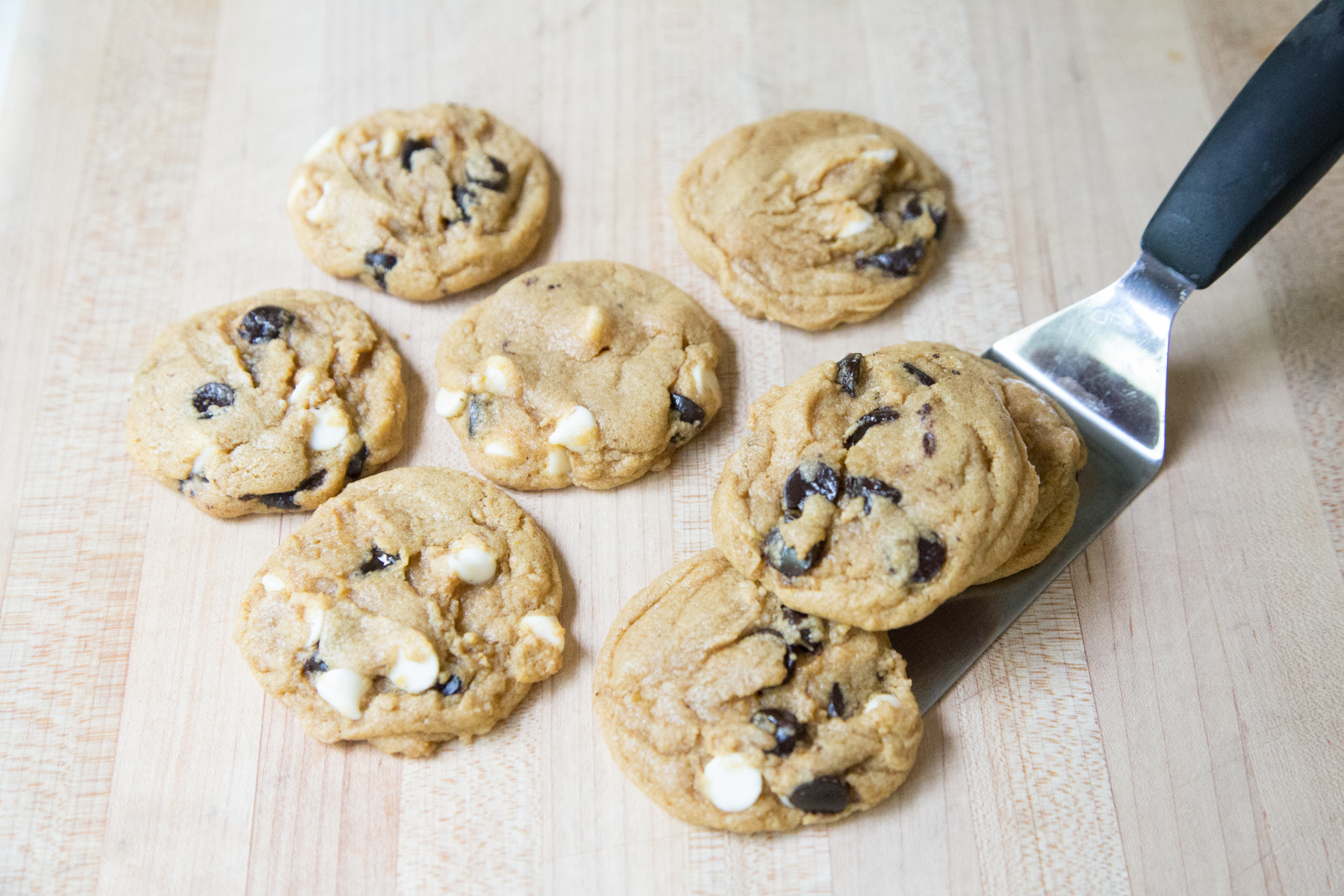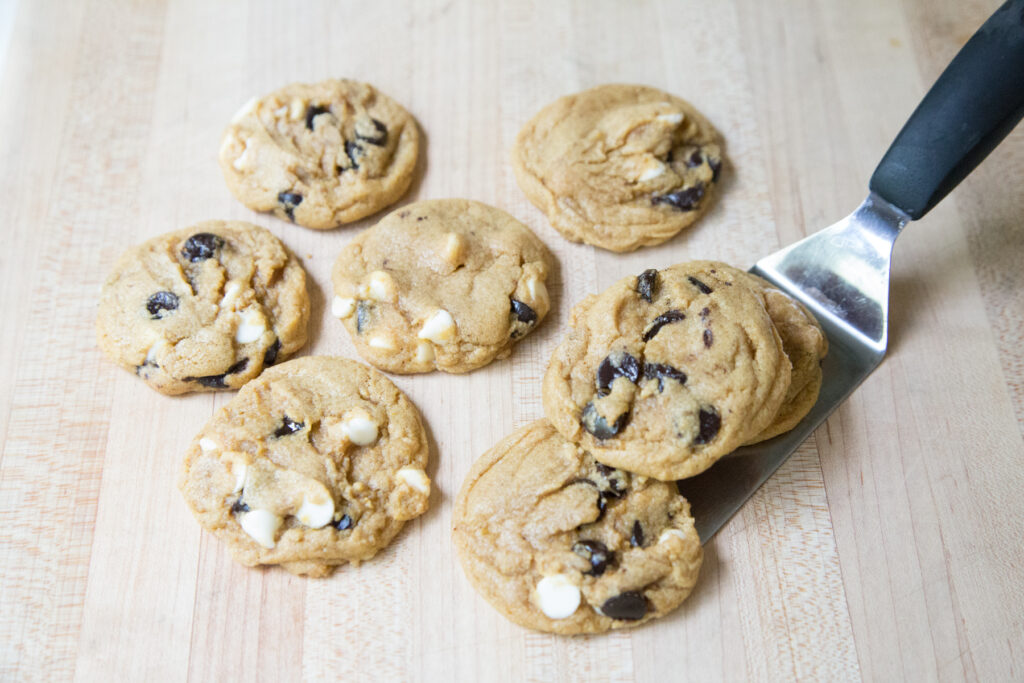 Now is when you go turn on the movie.
ENJOY the Pumpkin-White Chocolate CINDERELLA MAGIC!!!
Enjoy the cinderella magic with these pumpkin, white chocolate cookies inspired by the secret menu at Starbucks.
Ingredients
2

boxes

pumpkin spice cookie mix

2

eggs

2

sticks

butter

1

cup

white chocolate morsels

1

cup

espresso morsels
Instructions
Preheat the oven to 350 F. Add silicone baking mats to baking sheets.

In a mixing bowl or stand mixer, combine the 2 boxes of dry cookie mix with the 2 sticks or butter and 2 eggs. Mix until dough forms.

Fold in the white chocolate morsels and the espresso morsels. Spoon onto baking sheets with ice cream scoop.

Bake in the preheated oven for 10 to 12 minutes. Remove from oven and leave on the baking sheets for another 5 minutes, before transferring to cooling rack. Let cool completely before serving.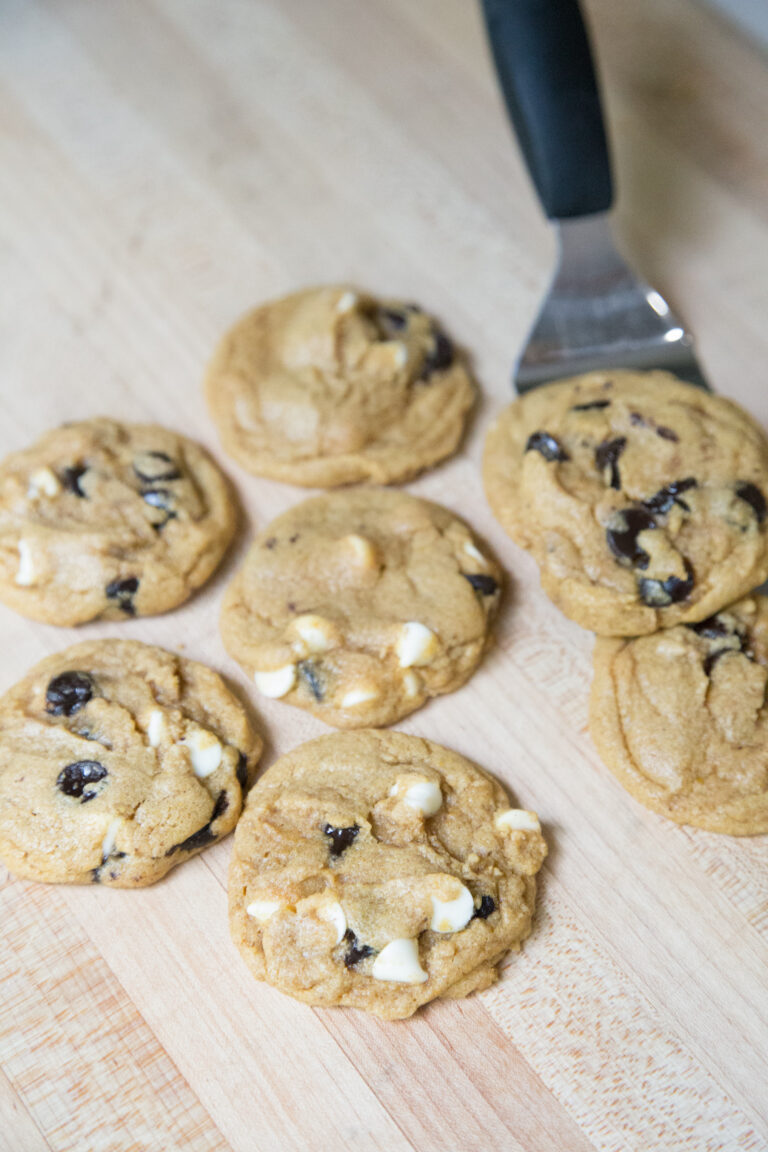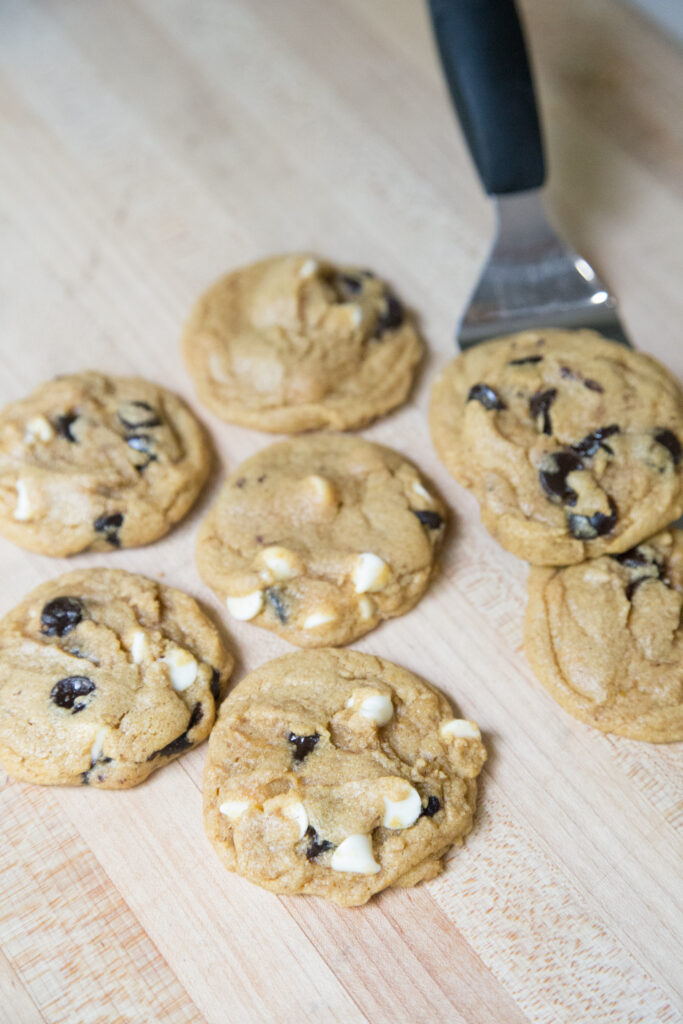 Starbucks Drink Cookie Series