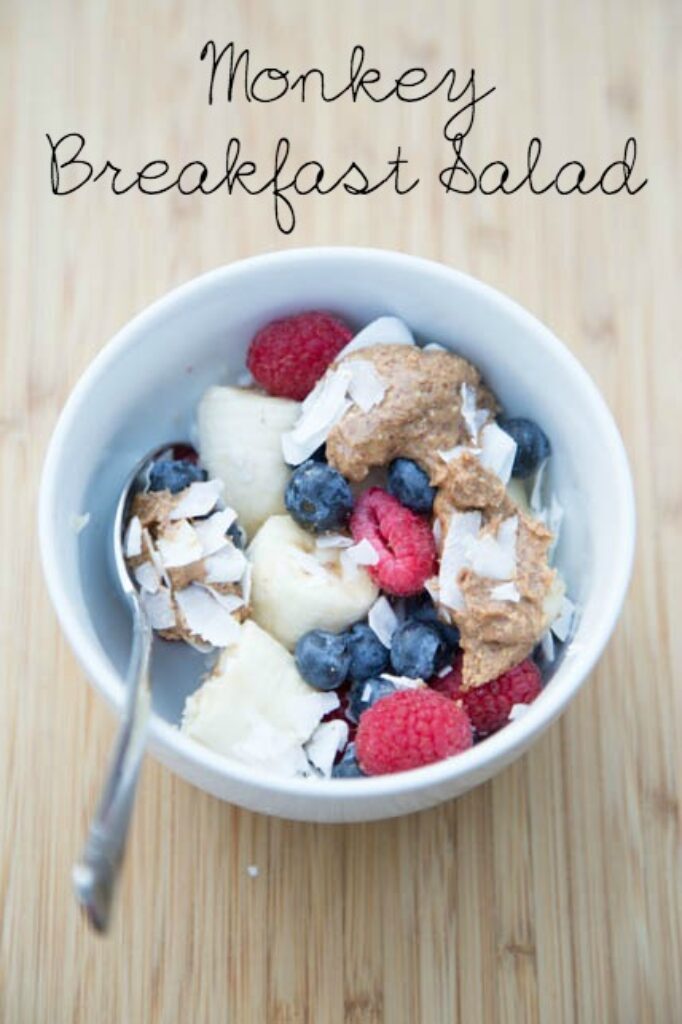 See that bowl right there. That's what I have for breakfast 6.5 mornings out of 7. It's usually all in the same bowl, but sometimes on the mornings I run, I'll grab a banana on my way out the door and eat it as I drive to the trailhead. Then I'll have berries and almond butter after my run and then carry on with my morning.
I love this breakfast because it's delicious, has no-added sugar and keeps me full until it's 'salad for lunch' time!
Almond butter can be expensive. But there are several places that I've found it for a decent price. The larger container at Costco is very well priced, per ounce. Way cheaper than buying a regular size jar at the grocery store. Also, I've found the Maranatha brand to be cheaper than the Justin's brand…at least in the grocery stores in my area. It's gaining in popularity and can be found even in Target. (Maybe the increased popularity and brand wars will help keep the prices down, some.)
I like to add unsweetened coconut flakes for a tropical effect too…and I find those are cheapest in bulk at my local Sprouts store.
That's what I've got for you this 3rd day of our new series!
Erin's Personal Recommendations for Paleo Recipe Supplies: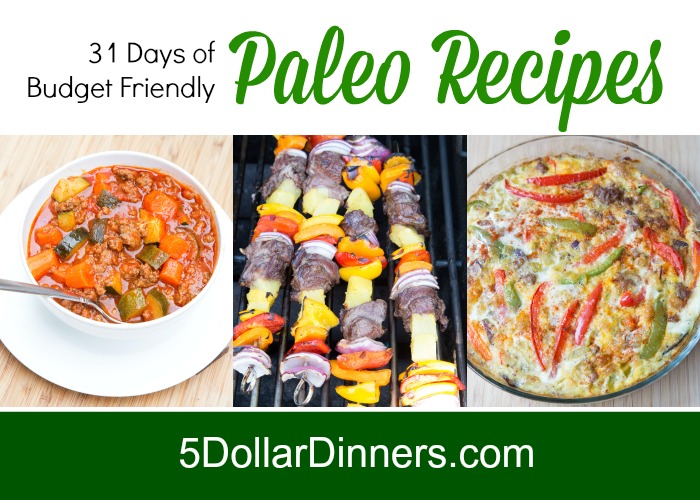 Other "31 Days of" Series to check out:
Disclaimer: As an Amazon Associate, I earn commissions on qualifying purchases. Reviews, opinions are my own.