Learn How to Cut Fresh Herbs from your Garden this Summer with this Quick and Easy Kitchen Hack!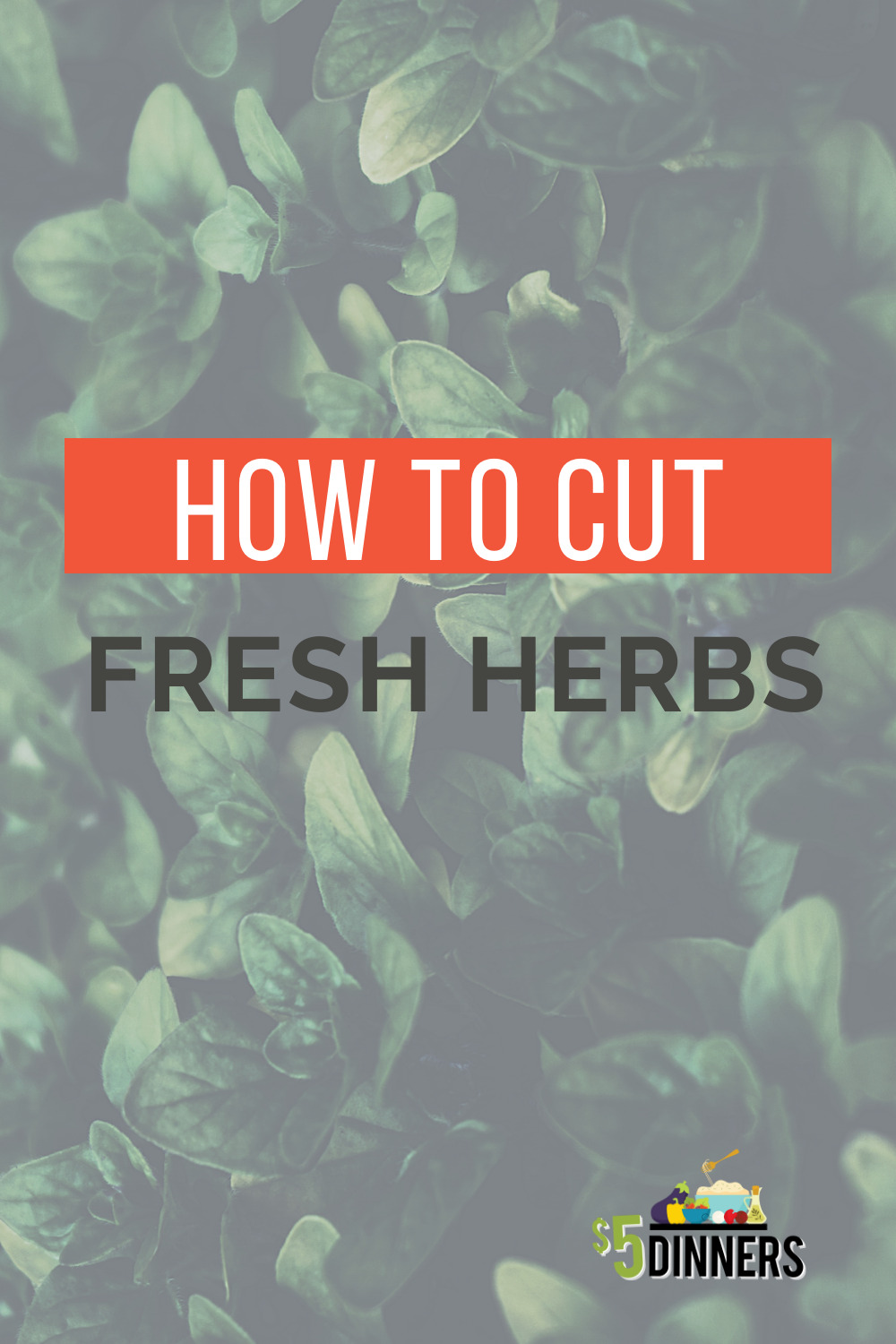 It's fresh herbs season.
Oh, how I love fresh herbs season.
The house smells fragrant when they are cooking. The kitchen smells fragrant when they are being chopped. And your hands smell fragrant from picking them. Ahhh….
Scroll down to the end for some of my favorite and scrumptious recipes with fresh herbs!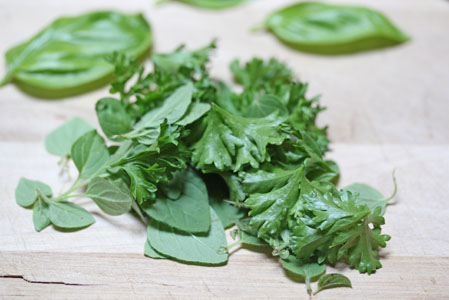 The best and most efficient way to cut fresh herbs (IMO) is to chiffonade them and then run a knife through them once through after that.
First, remove all the stems.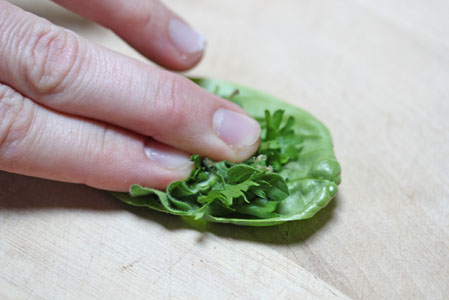 Bunch up the smaller leaved herbs, like oregano, sage, parsley, rosemary leaves, and place them inside of a larger basil leaf.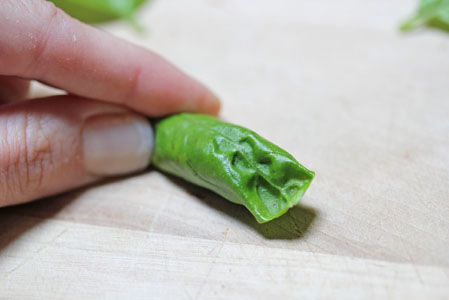 Roll up the basil leaf like a cigar.
Chiffonade away. Then run the knife through it all once to get them nice and finely chopped.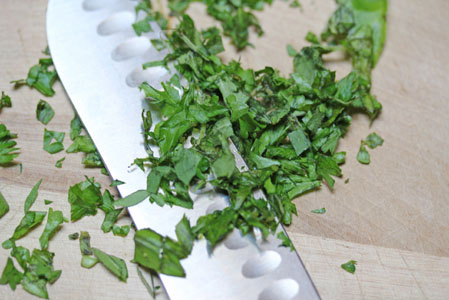 Rolling the bigger leaf around the smaller leaves keeps any stranglers from falling to the side (which would happen if you were to run a knife through a pile of fresh herbs). Try this next time…see if it works for you!