Roasted Zucchini with Fresh Herbs and Feta is a great Summer side dish!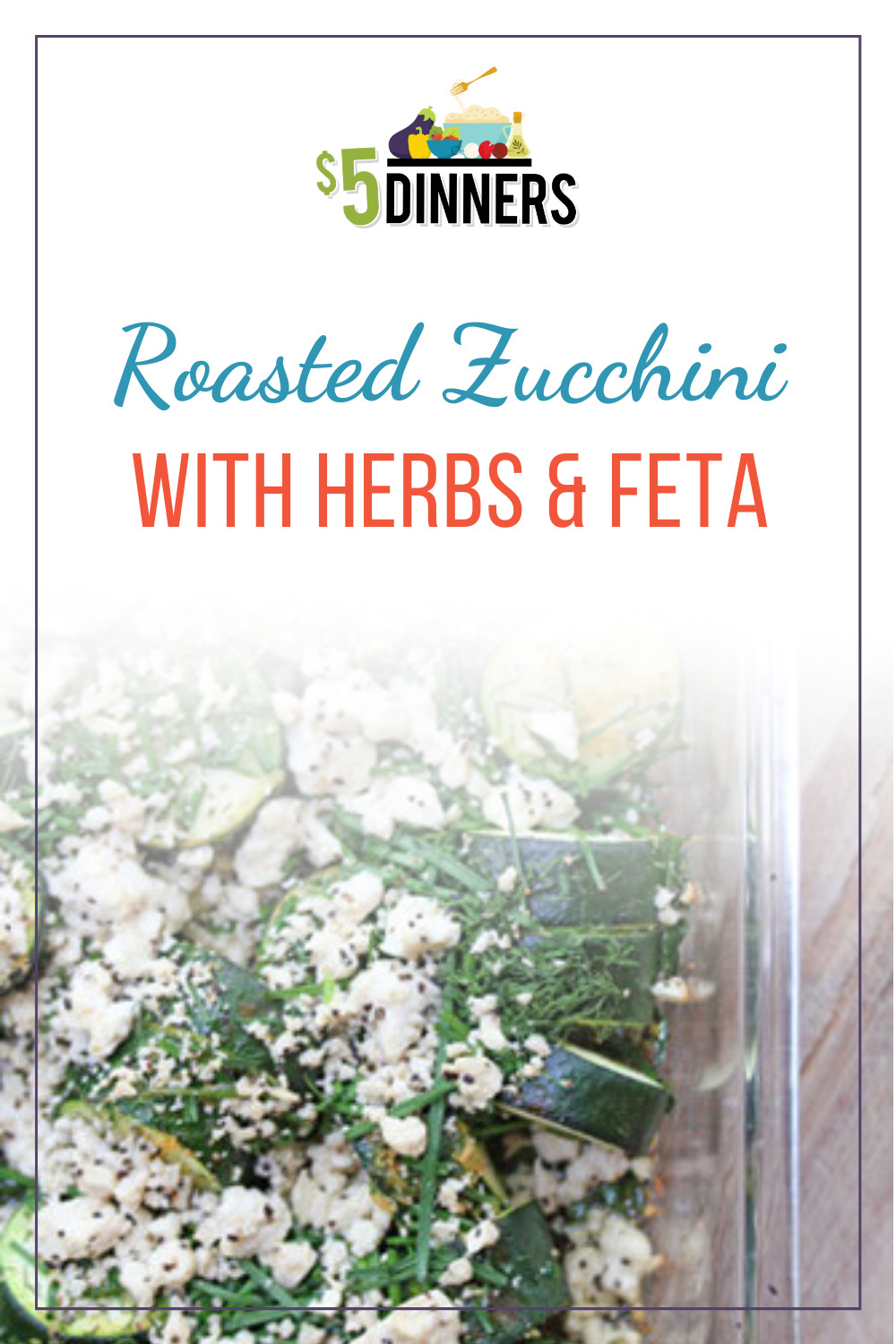 This would actually be a delicious side for the Grilled Citrus Salmon Packets.
A veggie roast during the summer? Turn on my oven?
Have you lost your mind, Erin?
Yes. But before you start throwing your freshly picked tomatoes at me, hear me out. This recipe includes so many wonderful flavors, it is worth turning your oven on in this heat for 20 short minutes. The zucchini is perfectly soft. The herbs are powerful and the perfect addition to this otherwise bland vegetable. Lastly, the tang and zip from both the feta cheese and the lemon really pull this dish together. It's like having a summer party in your mouth! Enjoy!
The most fresh and delicious Summer side dish!
Ingredients
2

lbs

zucchini

sliced in inch circles

1

lemon

zested

Juice of lemon

1

Tbsp

olive oil

2

oz

feta cheese

1

Tbsp

fresh chives

chopped

1

Tbsp

fresh dill

chopped

Salt to taste

optional
Instructions
Preheat the oven to 375 F.

Place the sliced zucchinis in a shallow baking or roasting dish. Top with the lemon zest, lemon juice, olive oil and salt. Toss gently in the dish.

Roast in the preheated oven for 20 minutes. Meanwhile, chop the herbs. After 20 minutes, remove from oven and sprinkle the fresh herbs and feta cheese over the roasted zucchini. Return to the oven for five more minutes, allowing the feta to soften and the herbs to release their aromatics.

Serve as a side dish.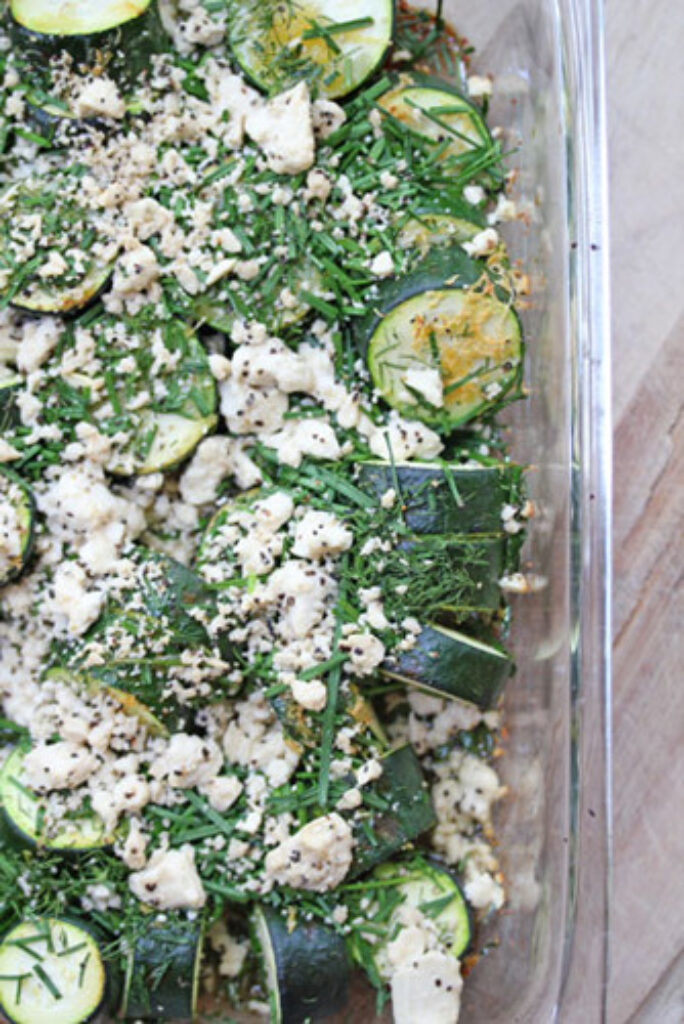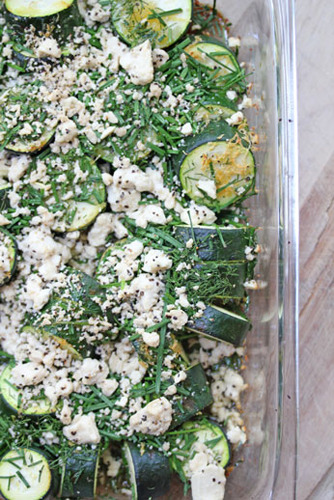 And if you didn't want to make this in the oven, you could do it in foil packets as well. Just wrap up about 1 cup worth into some foil and place next to the salmon on the grill!
I would love to know your favorite way to cook zucchini! Let me know in the comments.
Recipe originally posted on SCJohnson.com.