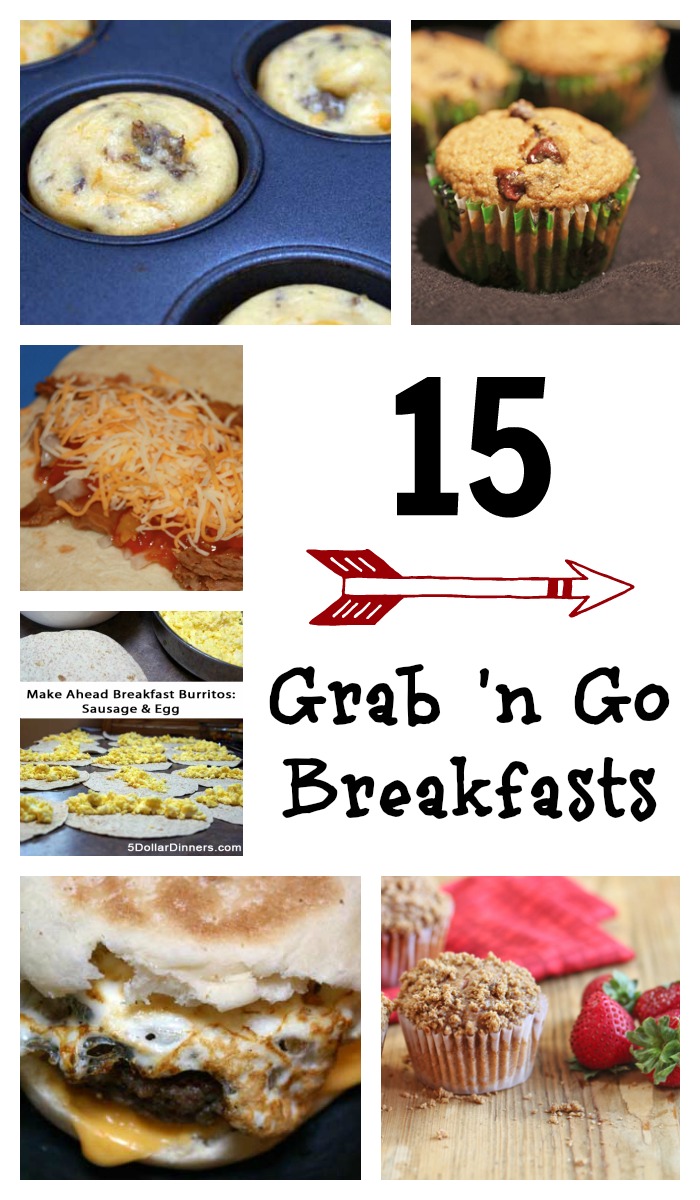 Well, we've been talking so much about back to school lunches, I almost forgot about the whole 'what's a quick and easy breakfast option that I can grab 'n go' concept!
BECAUSE WE ALL HAVE THOSE MORNINGS.
I try to get everyone up 15 minutes earlier than I think we need to get up, in order to just get through the morning routine. I don't like the frenzy that happens with the 'get your backpack,' 'where are your glasses?' that inevitably happens…despite my best intentions and organization.
(Hence the extra 15 minutes…so that my son has time to make some eggs for everyone. And I can get the baby changed before we get into the car. Or I can make a skillet full of sausage patties for a protein boost!)
But since we all have those mornings when we literally only have 7 minutes to grab n go, here are a couple of ideas for you to have on hand in the freezer…
Muffins
Breads & Breakfast Cookies
Heartier Sandwiches & Burritos
What are your favorite grab n go breakfasts?!