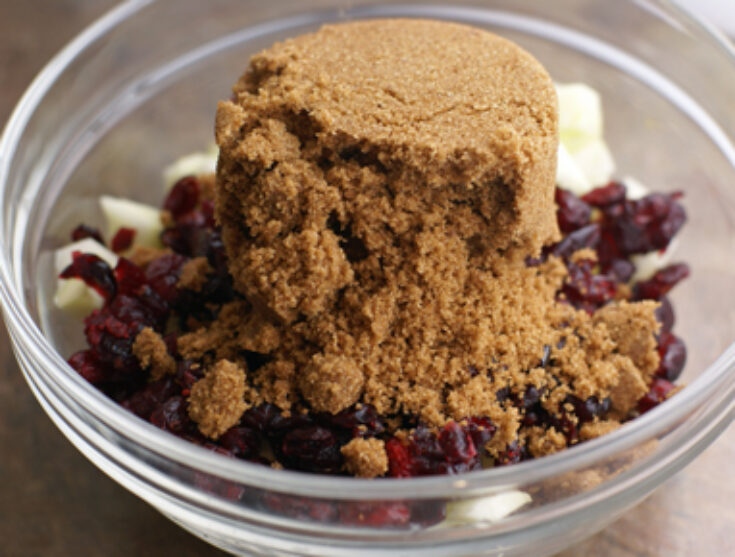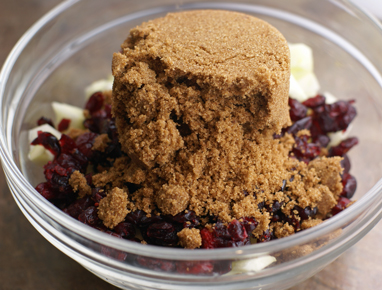 This is the key to this muffin recipe's yumminess: Mix together the diced apples, dried cranberries and brown sugar and fold them into the batter just before filling up the muffin tin.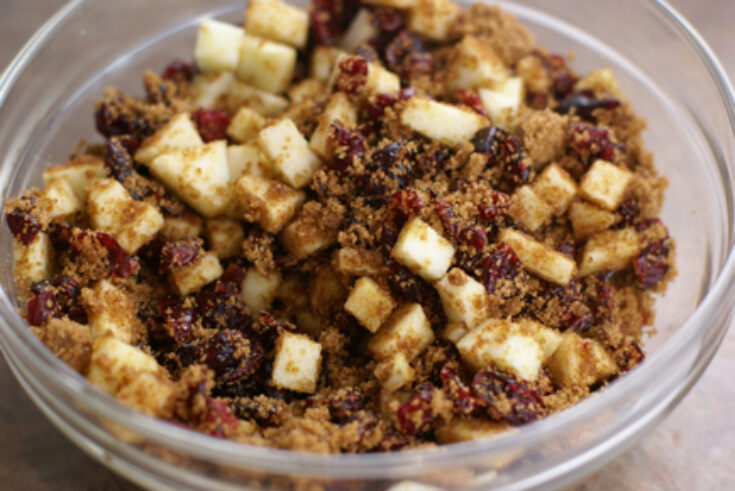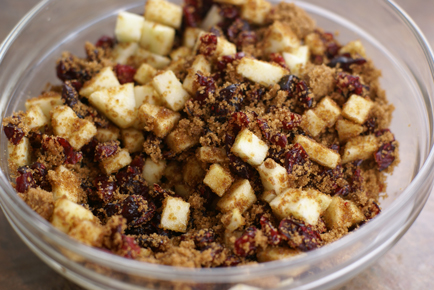 Ingredients
2 eggs

1/4

cup

white sugar

1/4

cup

canola or vegetable oil

1 teaspoon vanilla (or use homemade vanilla extract!)

1

cup

milk

2

cups

whole wheat flour

1 teaspoon baking powder

1/2 teaspoon baking soda

1/2 teaspoon salt

2 granny smith apples, peeled and diced

1

cup

dried cranberries

1/2

cup

packed brown sugar
Instructions
Preheat oven to 350. Grease 12 regular size muffin tin wells. (Also makes 24 mini muffins.)

Add the eggs, white sugar, oil, milk, vanilla to a stand mixer or mixing bowl. Mix until smooth.

Add in the dry ingredients (minus the apples, cranberries and brown sugar.) and mix until batter is smooth.

In a smaller mixing bowl, toss the apples, cranberries and brown sugar. Fold into the muffin batter. Pour into the greased muffin tin, filling 3/4 full.

Bake in the preheated oven for 22 to 24 minutes for regular size, or 16 to 18 minutes for mini-muffins. Let cool on cooling rack before serving.

Serve warm with some butter!

To Freeze: Let cool completely before adding to a plastic freezer baggie or container.

To Thaw: Let sit on the counter for a bit, or reheat in the microwave on the defrost setting.