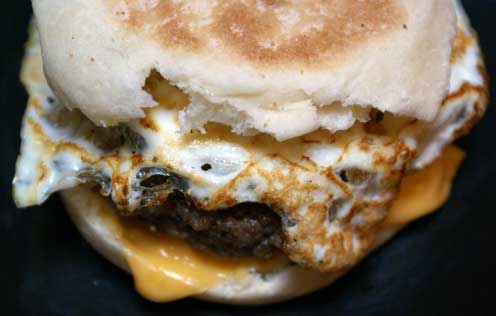 Well. We've been dealing with a bit of a crisis around here. Remember my "Stock the Freezer" list? Well, I've been busy the last few weeks stocking up our fridge freezer and our deep freezer.
So last night I noticed that the power light on the generic brand deep freezer (wish was just about stuffed to the gills!) was out.
Uh oh.
Checked all the electric, fuses, etc. All fine and in working order. Made some calls and "they" deemed the freezer broken. Made some more calls and was able to get my money refunded. Thankfully!
Made some calls this morning and learned we could have a new, brand name freezer for the SAME PRICE by Sunday. Woohoo!
But, what to do with the food in the mean time? I was NOT about to let $100s of dollars and a whole lot of kitchen time go to waste. We made arrangements and the food stayed frozen and is safe.
Sigh.
All that to say, we've had a bit of a change in the menu plan this week. My "fall back" meals are usually spaghetti or breakfast for dinner. Tonight, breakfast won.
In the freezer, I found English muffins (that contain dairy) for Hubs and myself to make Sausage Eggwiches. Since the boys can't have the English muffins, they had leftover pumpkin pancakes from the freezer, scrambled eggs and fruit. (I'll share the pumpkin pancake recipe tomorrow!)
Since I only used half of the sausage for this meal, I browned the rest of it to make breakfast burritos for Hubs.
This recipe makes 6 eggwiches…since I had 6 English muffins!
*Note: Extra eggwiches can be frozen. Or sent to work for lunch the next day. Or reheated for breakfast the following morning!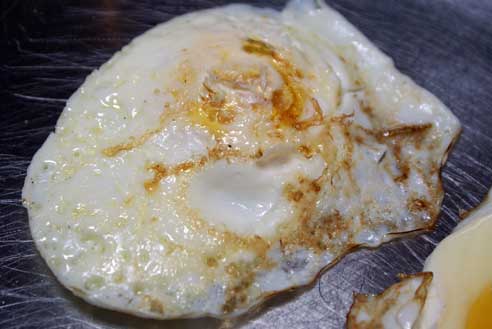 Make ahead sausage, fried egg and cheese sandwich!
Ingredients
6

large

6 eggs

1/2

lb.

natural pork sausage

sliced

6

slices

cheddar cheese

6

English muffins

2

apples

cored and sliced

canteloupe

sliced
Instructions
In skillet, spray with cooking spray and turn on medium high heat. Crack an egg and let it fry. Eggs Over Easy...so that's how I made them for these eggwiches.

In same skillet, brown the sausage. Slice sausage roll into 1/3 inch thick circles and fry in skillet until cooked through.

Assemble sandwiches. Place fried egg, cooked sausage patty and cheese onto bottom muffin part. Place in toaster oven or under the broiler for 3-4 minutes, or until cheese melts.

Add top muffin part.

Slice fruits.

Serve Sausage Eggwiches with Fresh Fruit.