Cheesy Sausage Breakfast Muffins are absolutely as delicious as they sound!
These muffins make for an easy make ahead breakfast option, perfect for school lunches, and a great holiday brunch recipe!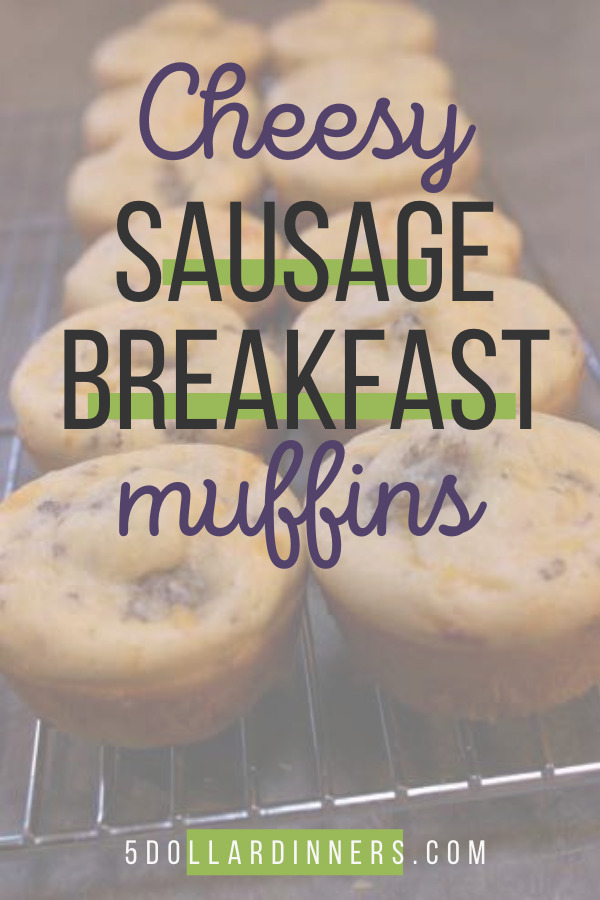 Ingredients
1

cup

flour

1 tsp baking powder

1 tsp sugar

1/2 tsp salt

1/4

cup

canolaoil

2 eggs

1/2 cupevaporated milk

1/4

cup

water

1/2

lb.

cooked all-natural sausage

1

cup

shredded cheddar cheese
Instructions
Grease 12 muffin tins and preheat oven to 375.

In a large mixing bowl, combine the flour, baking powder, sugar and salt. Add the oil and 2 eggs, then pour in the evaporated milk and 1/4 cup water. Whisk together.

Stir in the cooked sausage and shredded cheese.

Fill the greased muffin tins 2/3 full with batter.

Bake muffins in the preheated oven for18-20 minutes, or until cooked through.

Let cool on cooling rack before serving. Eat up or freeze for another morning!