From Moira's Aaanchiladas to Twyla's Questionable Smoothies, I have the best list of Schitt's Creek inspired recipes for you
This beloved show skyrocketed in popularity in recent months, and for good reason. It's a feel-good show, riddled with enough dark humor and enough silliness to make you want to watch it three times through.
(Not that I've done that.)
The characters, the writers, and probably my all time favorite TV show scene with David and Moira making enchiladas together.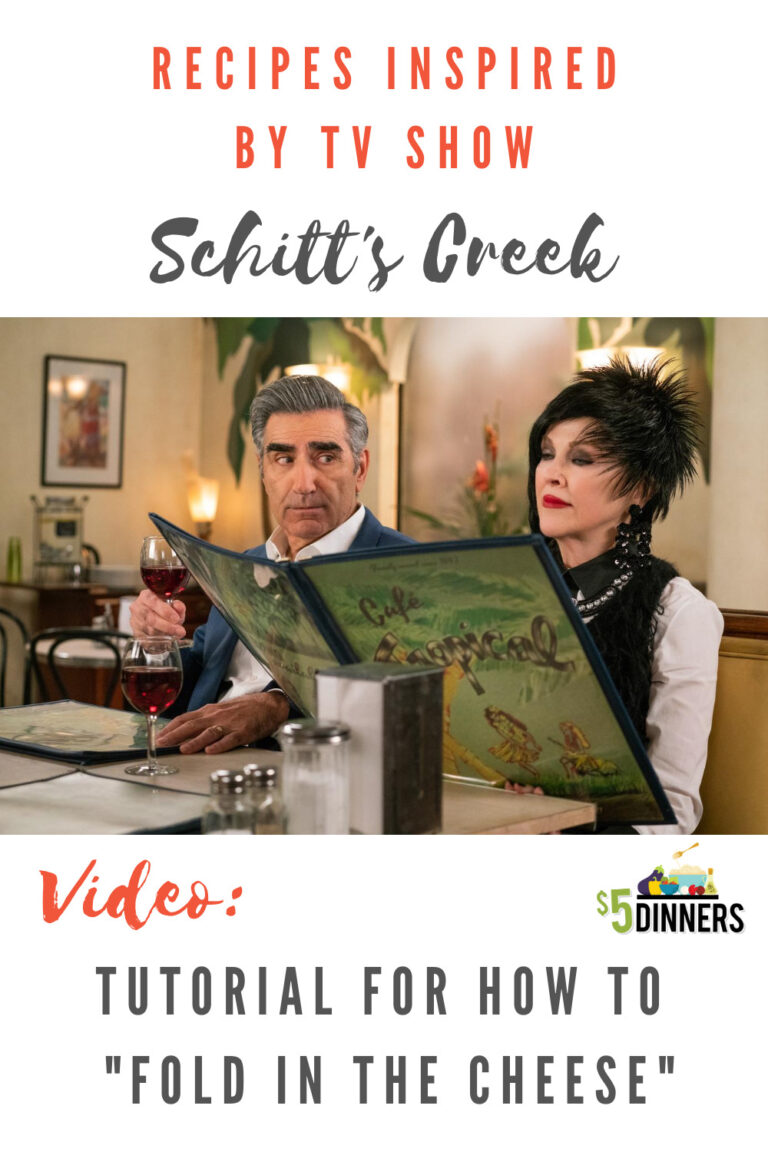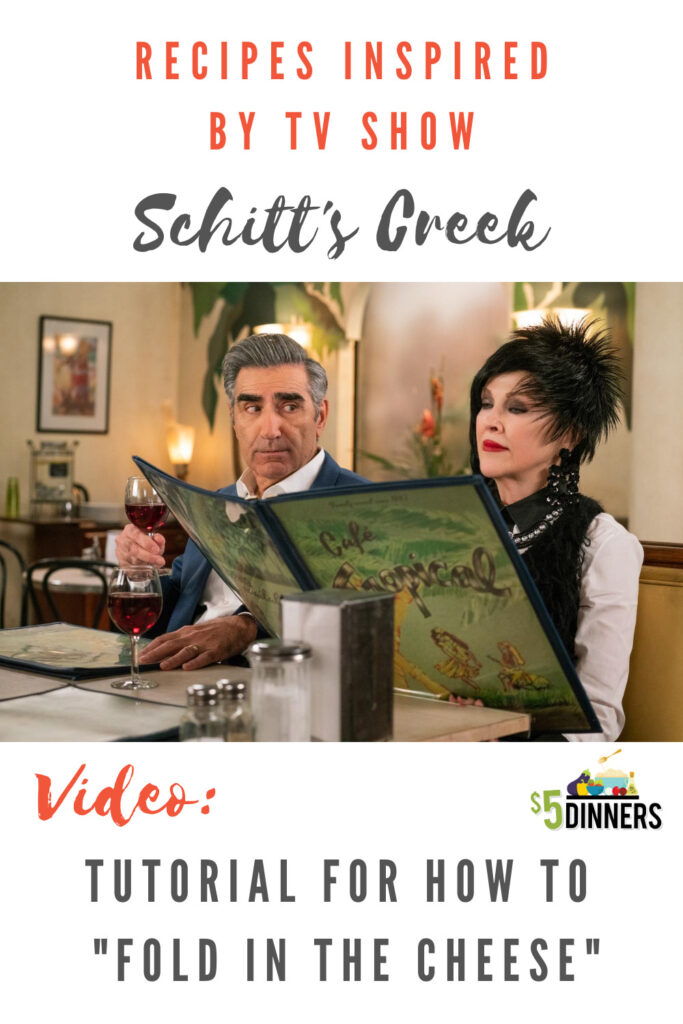 Image: Pop TV
While I don't have any plans to actually write a menu large enough to work for Cafe Tropical, I would like to share a few show-inspired recipes for your next viewing party!
But first, here's this!
And then this…
Tyler and I re-enacted this favorite scene of mine…on TikTok! He did a great job, didn't he!

Video: How to Fold in the Cheese
And while all of that is good fun and hilarity…how about an actual demonstration and explanation of what it means to "fold in the cheese."
When folding anything into a sauce or batter…
i.e. blueberries into muffin batter, cheese into a cream sauce, egg whites into a meringue, chocolate chips into cookie dough…
The key is gentle.
It's like a horizontal stir, if you will.
Use this mantra, as you gently work the cheese into the sauce – sweep, flip and turn.
Also, it really helps to use a flatter spoon or silicone spatula for the folding.
Here's an actual demonstration for a sour cream based sauce that I'm using for Sour Cream Chicken AHNCHILADAS. 😉
Schitt's Creek Inspired Recipes
Finally, I wish I had a recipe for fruit wine. Oh wait, never mind. GROSS. 😉
xo
Erin