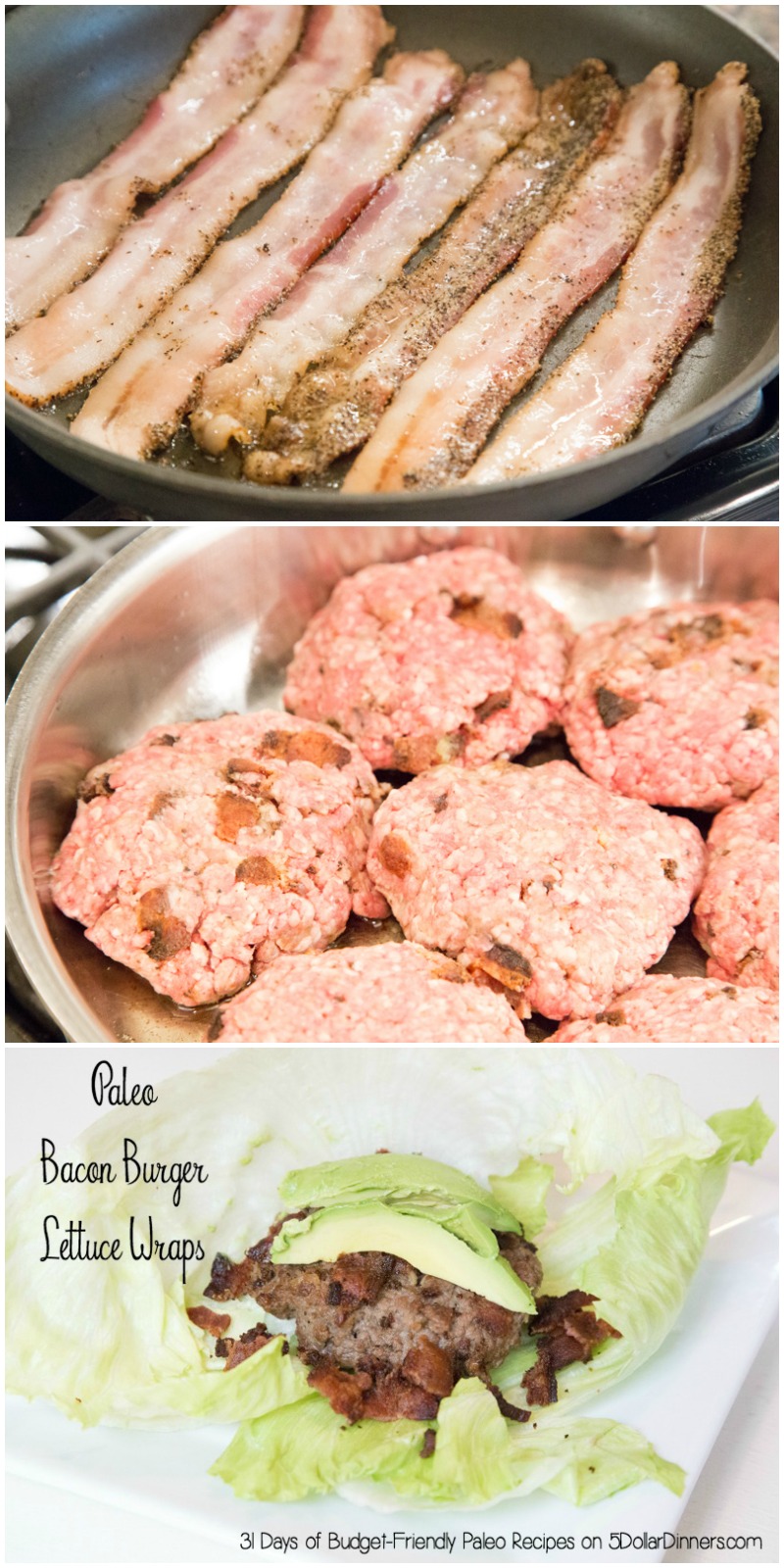 If you look at enough Paleo recipes or Paleo websites, you'll start to see a theme. A bacon theme. This is my own observation and assumption, but Paleo peeps are obsessed with bacon.
I've got no problem with that, because I'm obsessed with bacon, too.
When I was sketching up the new recipes that I'd share this month as part of the 31 Days of Budget-Friendly Paleo recipes, I knew that I'd include some kind of burger-lettuce wrap something-or-other. And it just so happens that it made this list…with bacon and avocado.
Because bacon.
Because avocado.
And together with a burger and some cheap lettuce….flavor explosion.
Here's how this goes down…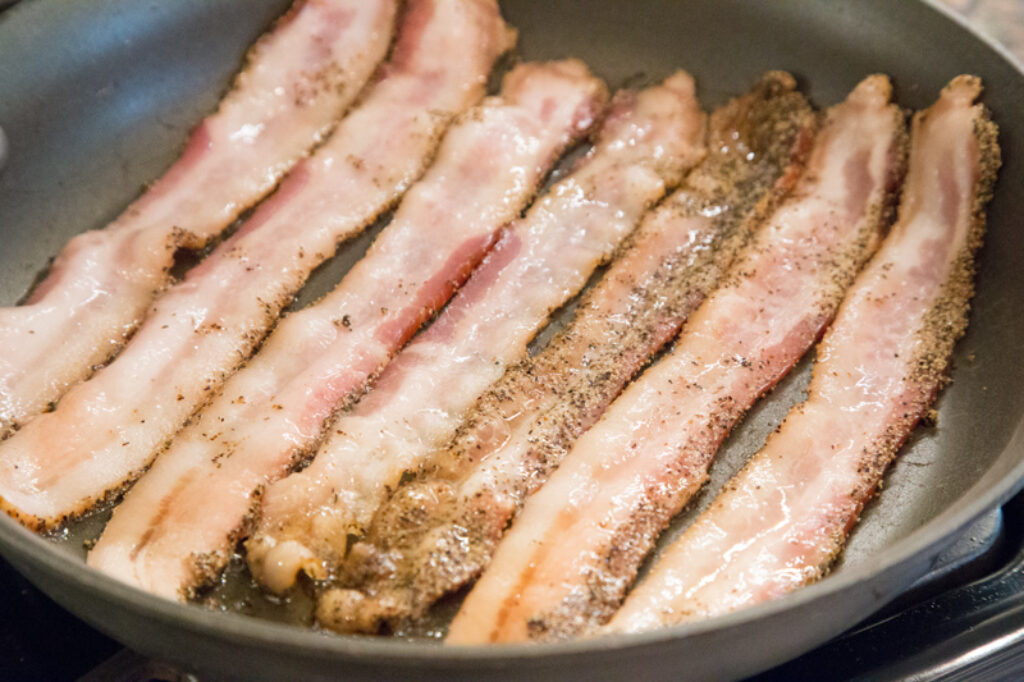 Bacon. In a skillet.
Cook it.
I used peppered bacon for a little extra depth and dimension.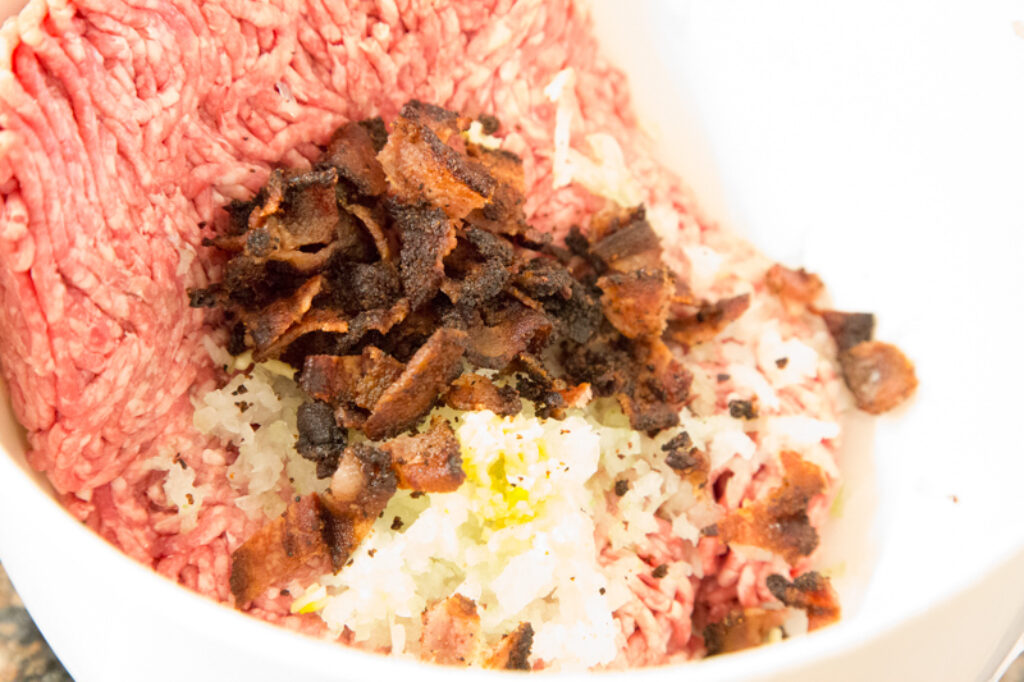 Once the bacon is cooked, it goes into the burger patties.
Along with some grated onion.
You have to grate it. You need the onion juices in there!
Drain off most of the bacon fat.
But not all of it, because you're gonna fry the burger patties in the bacon grease.
Because this is Paleo, and we're obsessed with bacon. Remember?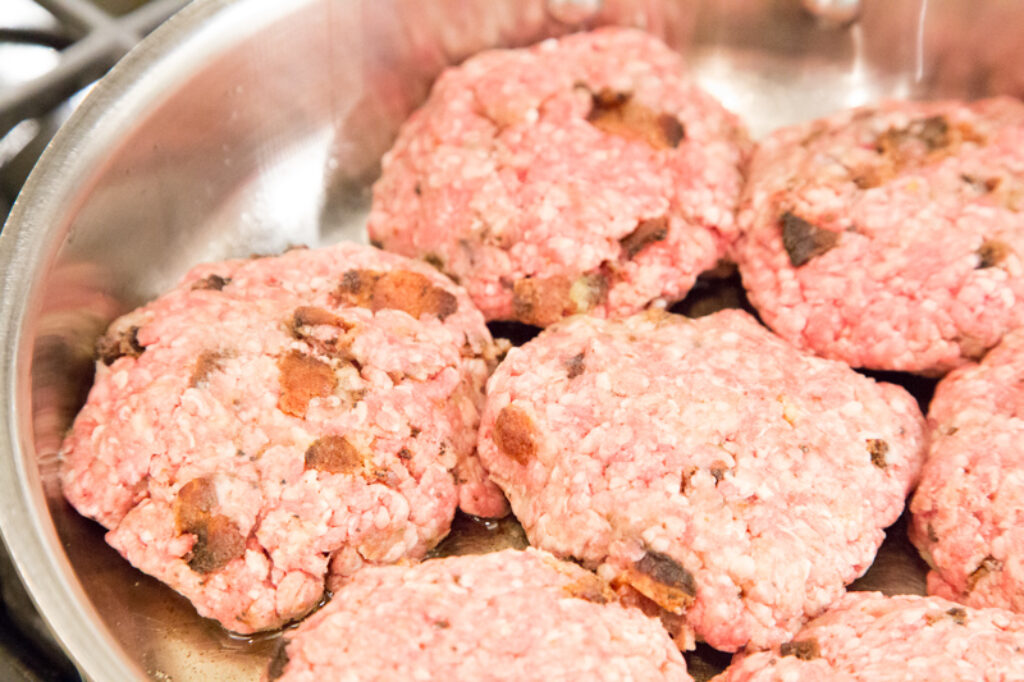 Fry those burgers. Until cooked to your likeness.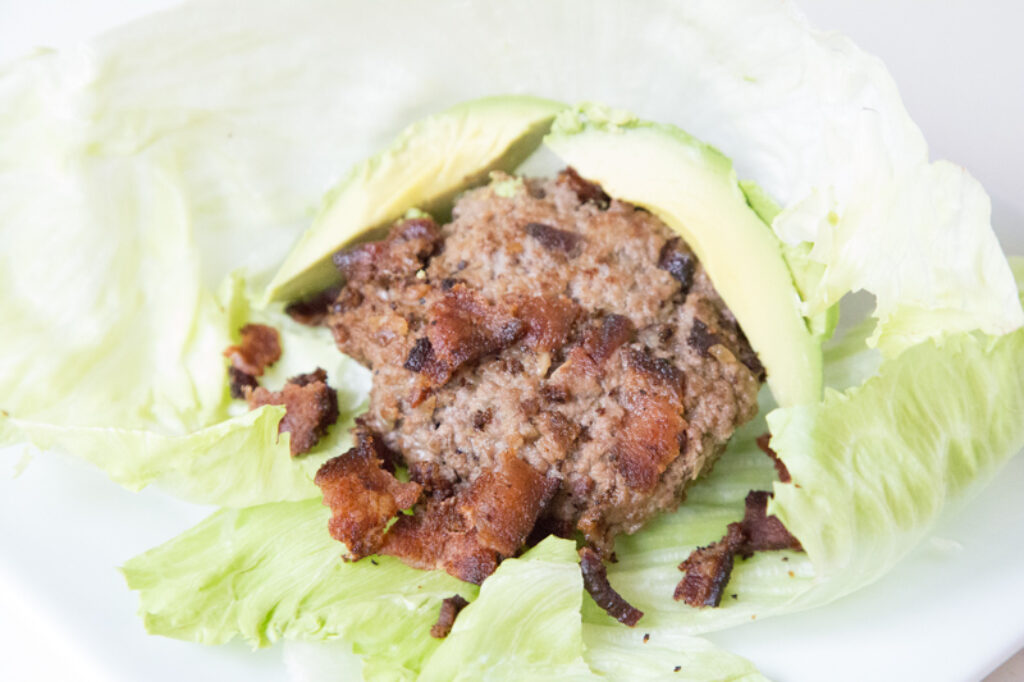 Then wrap in iceberg lettuce leaves.
And throw some extra crumbled bacon in. And some avocado slices.
I didn't think this needed condiments…because Paleo condiments are too high maintenance for me. (I'm just not going to make my own ketchup. If you're a Paleo die-hard and want to add a condiment with this burger, go with a spicy mustard!)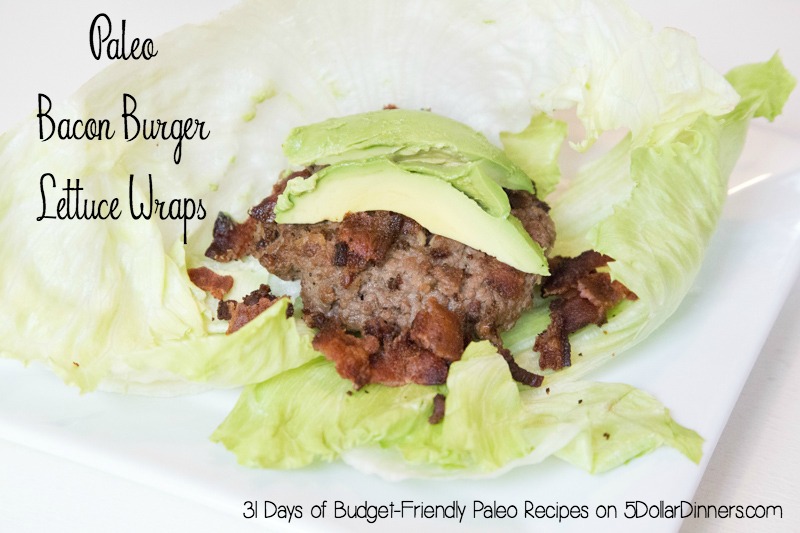 Does it get any better than bacon and avocado? Nope. You're going to love this Paleo burger!
Ingredients
8

slices

bacon

1 1/2

lbs

ground beef

1

small

white onion

1

tsp

garlic powder

Salt and pepper

Iceberg lettuce head

1

avocado

Optional condiment: spicy mustard

(or make your own ketchup!)

Fresh fruit, as side dish
Instructions
In a large skillet, cook the bacon. Remove from heat and crumble. Drain most of the fat off the skillet.

In a mixing bowl, combine the ground beef, about 1/2 of the crumbled bacon, grated onion, garlic powder, and some salt and pepper. Form 8 burger patties.

Cook the burger patties in the same skillet with the bacon fat, until cooked to your likeness.

Pull off the larger lettuce leaves and slice the avocado. Add burger to the lettuce leaves and top with avocado and the other crumbled bacon. Add spicy brown mustard or other 'Paleo safe' condiments.

Serve Paleo Bacon Burger Lettuce Wraps with some fresh fruit.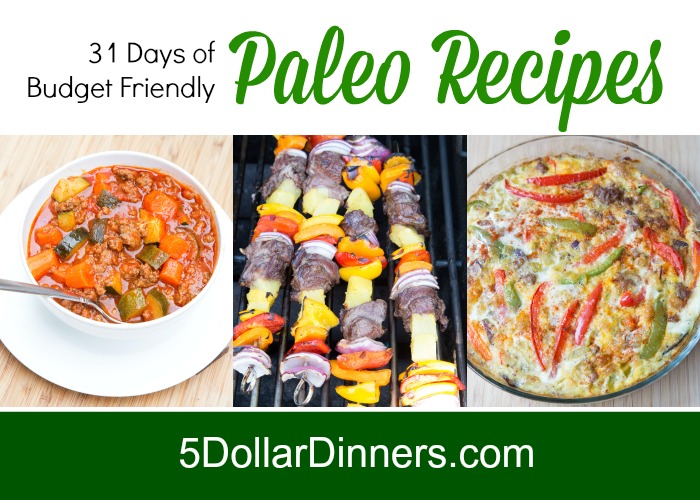 Other "31 Days of" Series to check out: