These Budget Comfort Foods are simple, frugal, and cozy!
If you are wanting all of the comfort foods, but not wanting to spend all your hard earned cash at the grocery store – these are the recipes for you!
As the food price inflation drags on, and we start to stress more and more about our grocery spending, I decided to curate a few of my favorite budget friendly comfort food meals into a "12 Days of Christmas" type of series.
Use this list to inspire your upcoming meal plans, and to help you cut all the pennies you can from your grocery budget.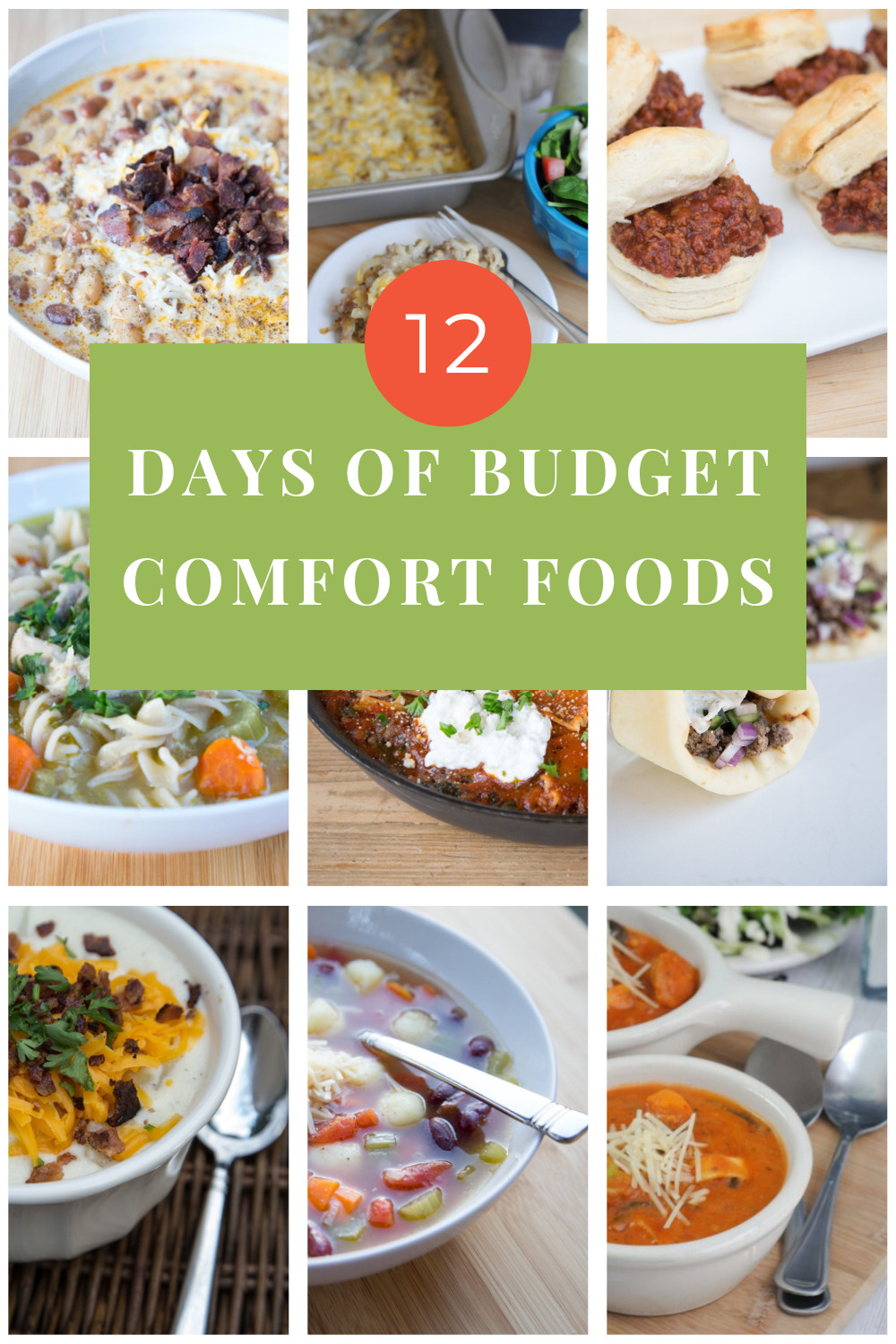 12 Days of Budget Comfort Foods