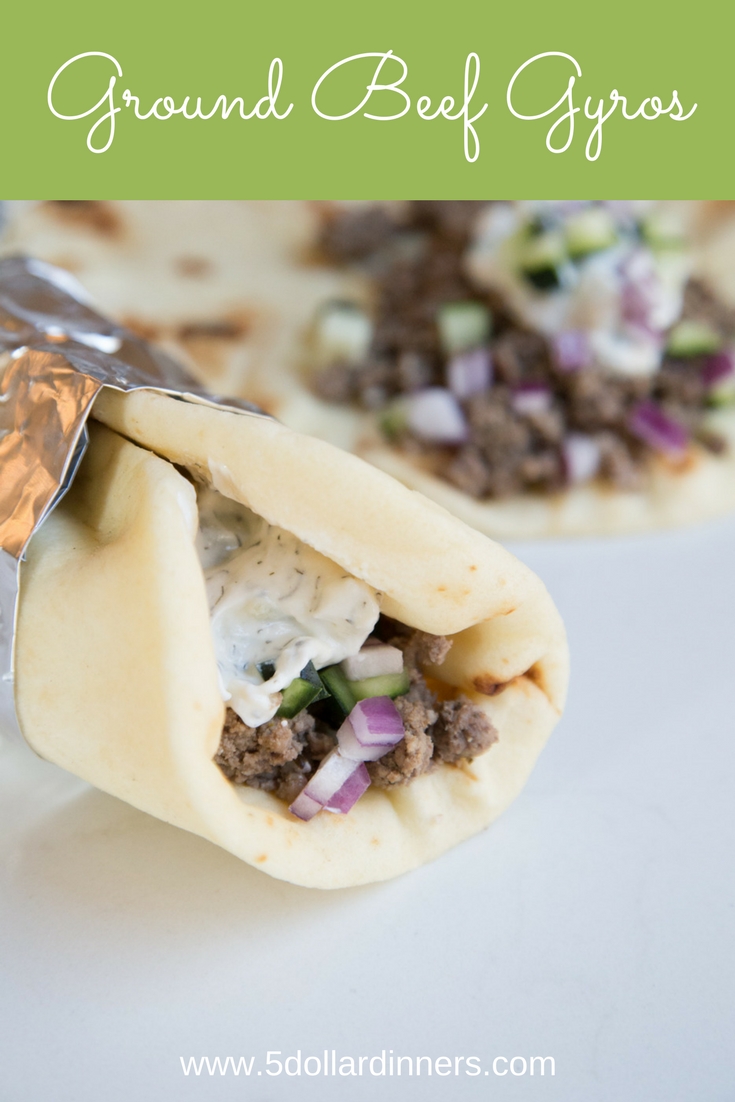 Absolutely, 100%, without a doubt, these are MUST TRY. Like tomorrow.
Or on your next week's meal plan.
This is a simple ground beef that is browned and simmered in a delicious lemon-vinegar based sauce that packs a powerful flavor. And it balances nicely with the soft, yet slightly bland, naan or pita bread.
Top it all off with some onion, cucumbers and tzatziki sauce and WHOA. You've got yourself an amazing weeknight supper, and all the plates at the table will be polished.
This one is a new family fave at our house. And I hope it becomes one at your house too. Enjoy!
Ingredients
1

lb.

ground beef

2

Tbsp

minced onion

1

tsp

garlic powder

1/2

cup

lemon juice

1/4

cup

red wine vinegar

2

tsp

minced garlic

1

tsp

1 tsp dried oregano

Pita or Naan bread

Garnishes: chopped red onion and cucumber, tzatziki sauce
Instructions
In a large skillet, brown the ground beef with the minced onion and garlic powder. Drain and return to the skillet. Stir in the lemon juice, red wine vinegar, minced garlic and oregano. Let simmer over low heat for 5 minutes, to allow flavors to mingle and marry.

Spoon the browned ground beef into the pita or naan bread and add the red onion, cucumber

Prepare the garnishes.

Serve Ground Beef Gyros in pita or naan bread with chopped red onion and cucumber with dollop of tzatziki sauce.
Best Gadgets for Weeknight Dinners