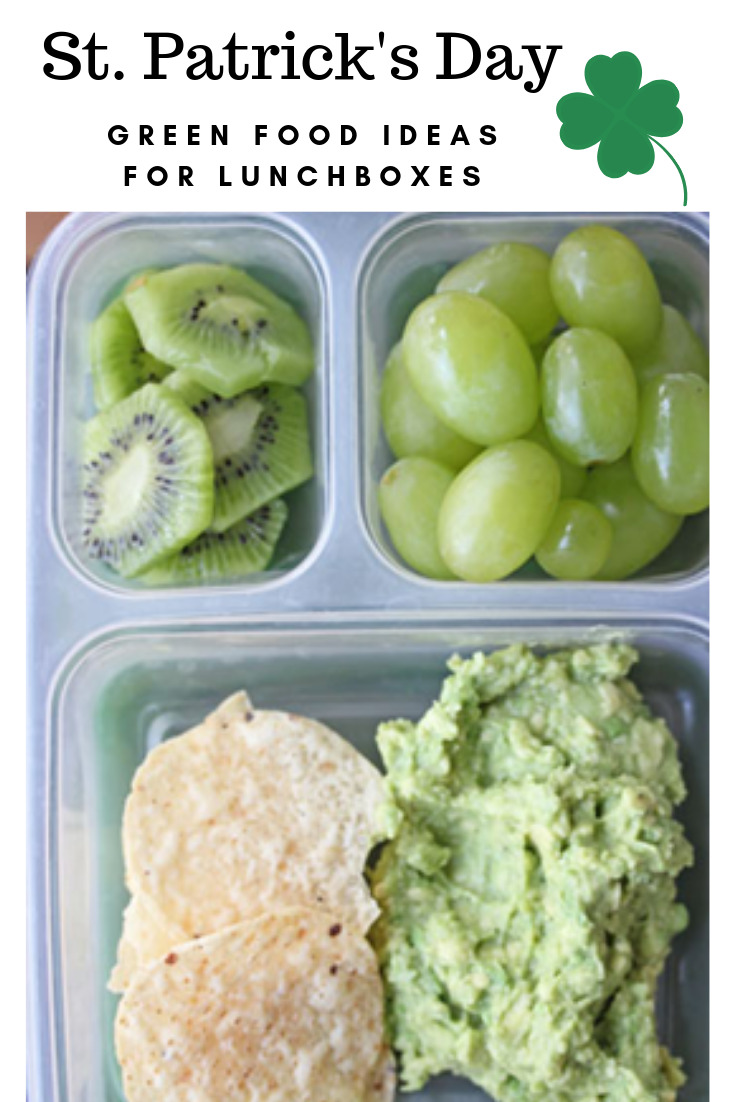 Have you thought about the lunch you'll be sending to school/work to celebrate St. Patrick's Day with your kiddos or spouse?
Would hate for them to get pinched in the lunchroom! 😉
While St. Patrick's Day falls on Sunday this year, we're celebrating with fun green food all week. I'll be sending a lunchbox that looks like the one here with my oldest to school on Friday. His favorite color is green…and thankfully he enjoys most green foods. He's going to love getting to show off his "green lunchbox" to his friends!
Here are some easy "green food" ideas to make for your St. Patrick's Day lunch!