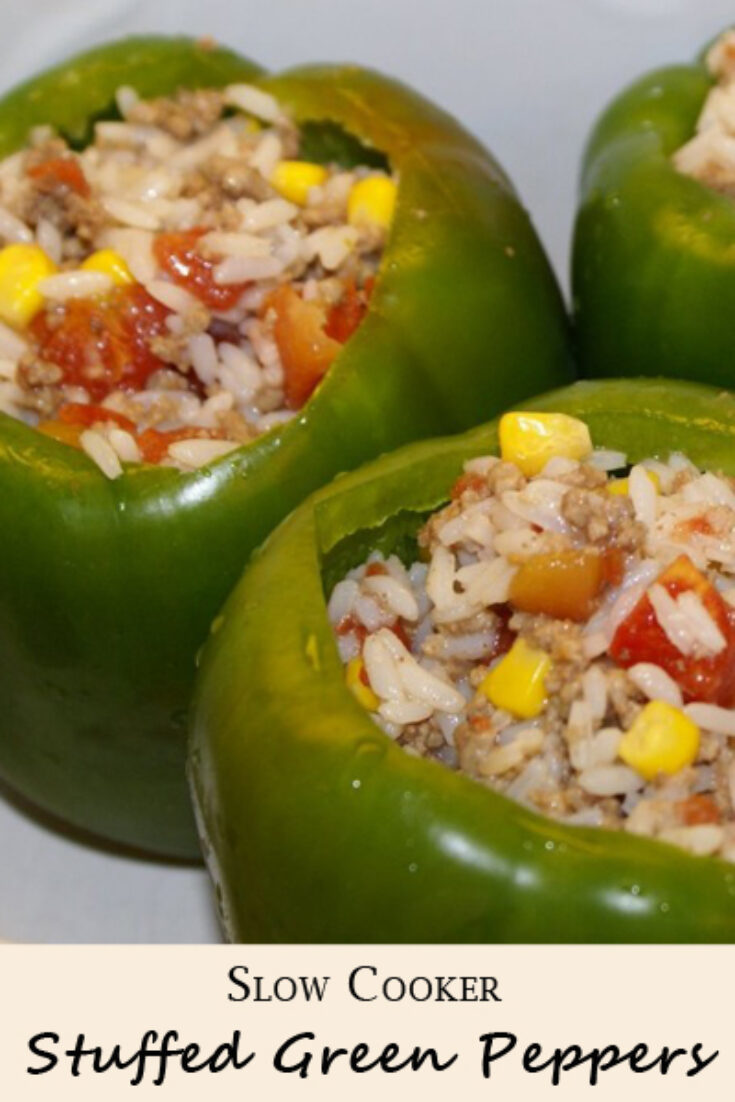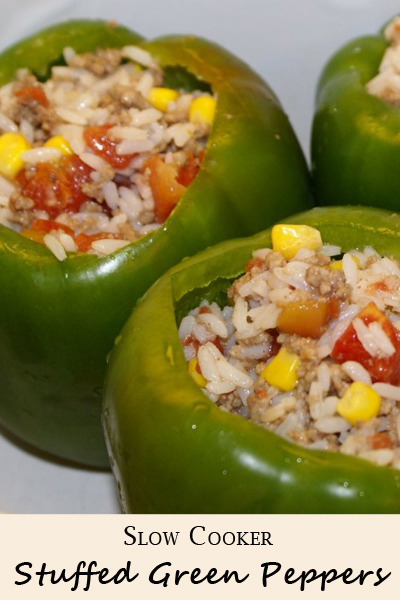 I've done it! I've really done it! I made a meal that costs more than 5 smackers!!! I wasn't sure that was possible anymore!
I saw this recipe in a Taste of Home Slow Cooker Recipe book. I just HAD to try it. I knew if I didn't get the green peppers on sale the meal would be way over. I was right! Even if they had been on sale, I think I'd still have gone over! Oh well. Can y'all forgive me this once???!!!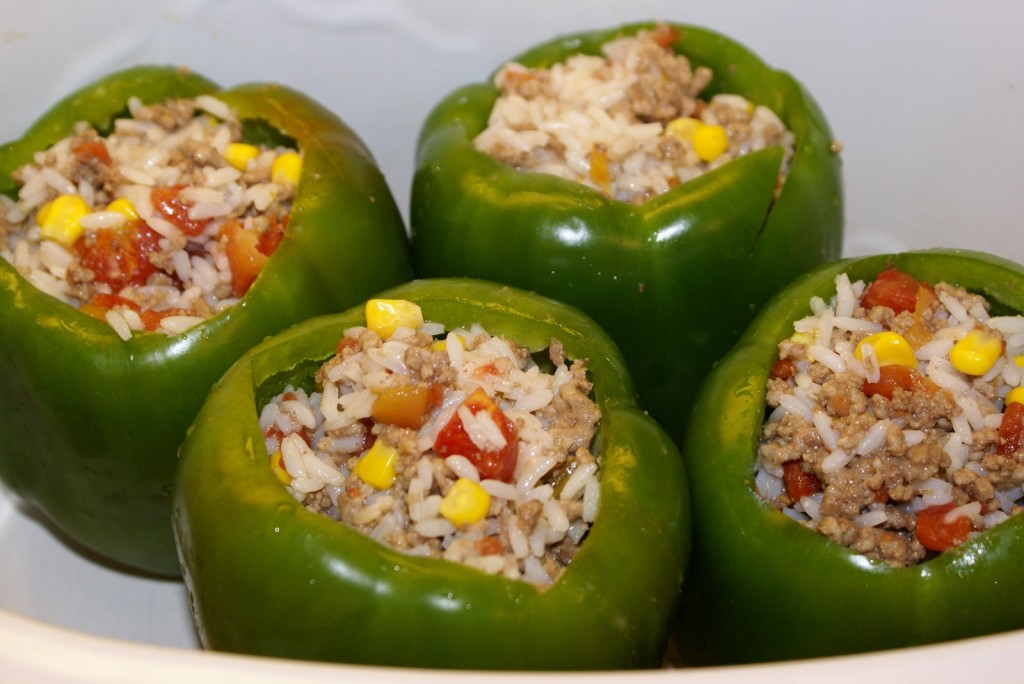 Price Update: in Texas, our green peppers are about 49¢ right now, so don't let price stop you from trying this recipe especially if they are on sale!
Perfect for when peppers are on sale!
Ingredients
4

large

green peppers

1/2

cup

rice, uncooked

1 1/4

cups

water

1/2

lb

ground beef, cooked

1

can

Rotel diced tomatoes and green chiles

1/2

cup

frozen organic corn

1/2

cup

shredded cheddar cheese

Do not add if GFCFSF!

3

medium

sweet potatoes
Instructions
Cut the tops off of each bell pepper and remove the seeds and stem.

Scoop rice and meat mixture into each bell pepper. Place bell peppers into the slow cooker. Cook on low for 4 to 6 hours.

About 15 minutes before serving, add shredded cheese to the tops of each pepper. Let cheese melt.

Slit sweet potatoes with knife or vent with fork. Bake sweet potatoes at 350 for 1 hour in baking dish with 1/4 inch water. Cover with foil. Remove and let cool about 10 minutes. Peel skins off of the potato and mash. Serve with cinnamon and butter if you like. We eat them plain.

Serve stuffed bell peppers with a side of mashed sweet potatoes.