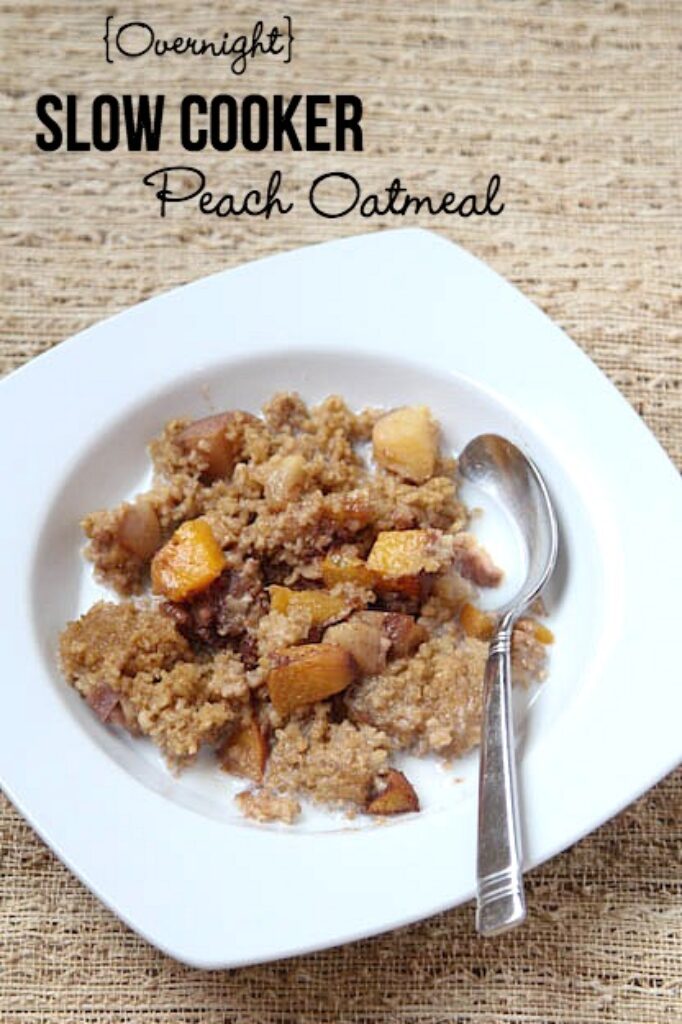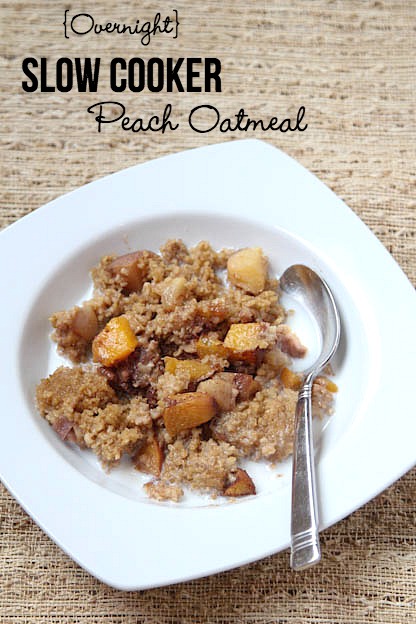 There really isn't anything better than a meal that cooks itself. While I generally use my slow cooker for making dinner on busy weekdays, it can also work it's magic to have breakfast waiting for you when you wake up!
The only challenge with this recipe is remembering to get it going at the very.very.very end of the day! I usually start it after a late night work session, or after spending a few minutes giggling at Jimmy Fallon and his latest antics. (Did you see that segment with Nicole Kidman & Jimmy missing out on dating her??? It was a few weeks back, but has to be one of the funniest late night segments ever. IMO!)
Anyways, drop all the ingredients into the slow cooker and set it for 4-5 hours to cook overnight. My slow cooker does a great job of keeping food warm without overcooking it. If you don't trust your slow cooker, or are not sure…try it for a 'brinner' meal to get a sense of how your slow cooker cooks the oats after 4-5 hours.
It's crazy delicious and a meal I know that my boys will gobble, gobble, gobble up!
Erin's Personal Recommendations for Breakfast Supplies: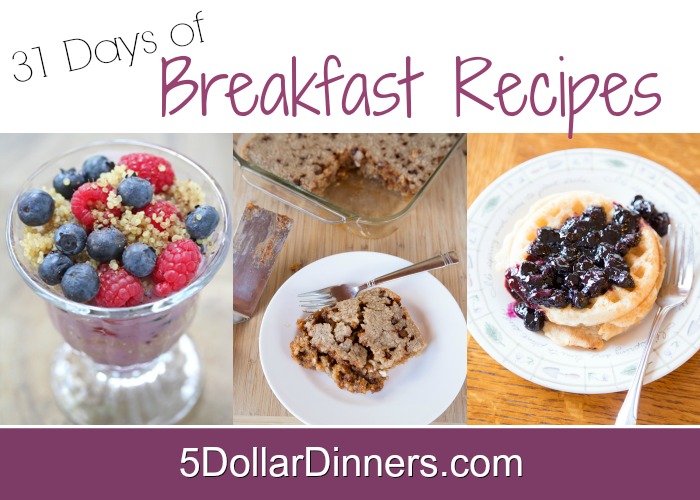 Other "31 Days of" Series to check out:
Disclaimer: As an Amazon Associate, I earn commissions on qualifying purchases. Reviews, opinions are my own.