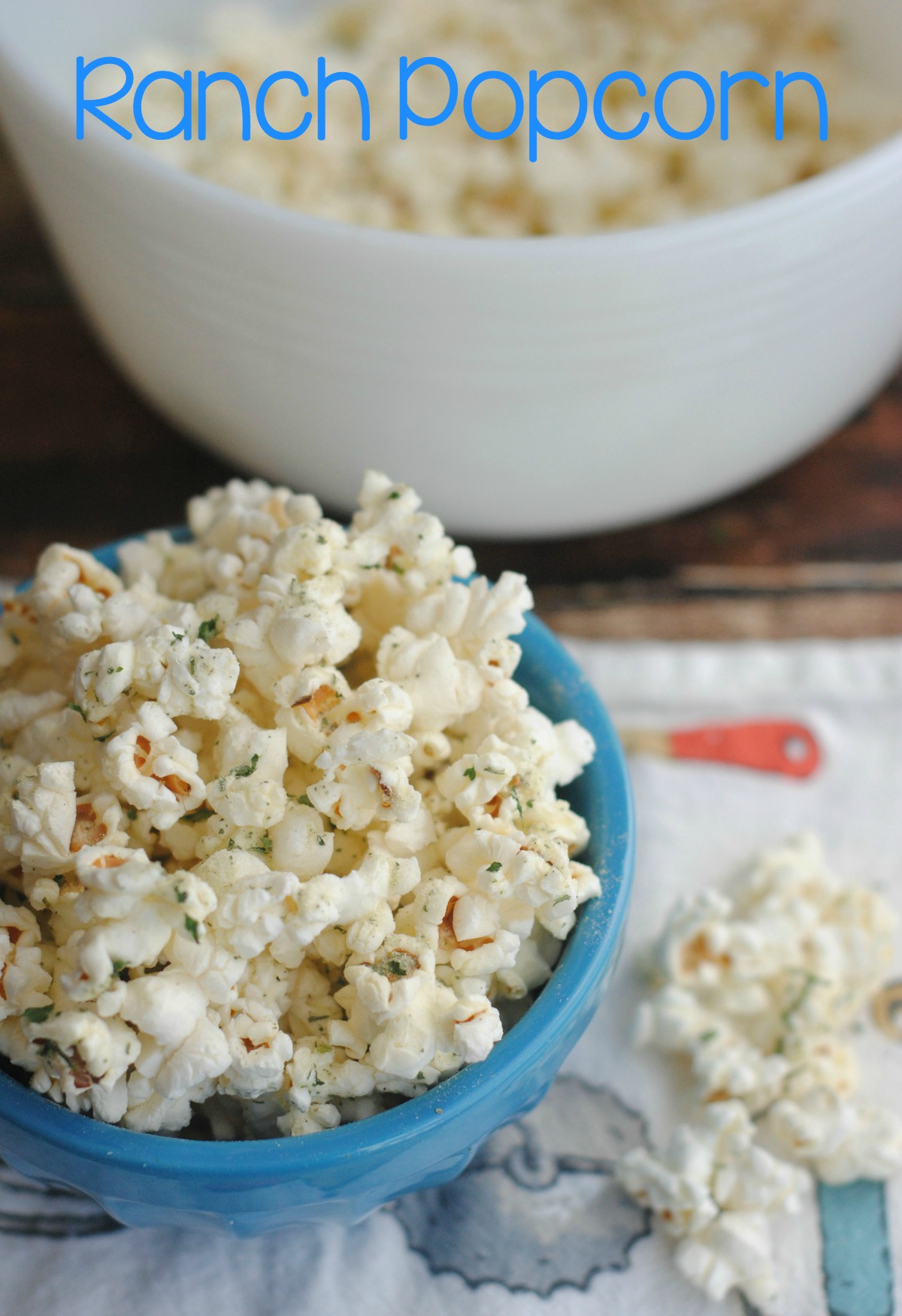 You want to know what I love about popcorn?
Well, it's a few things.
First, it's so ridiculously cheap. Yes, just the kernels…they are crazy cheap when you get a big bag. And I always get a big bag because we go through popcorn quickly.
Second, it's so fun to make. My boys LOVE to make popcorn with our electric air popper. (Like this one.) We received ours as a wedding gift 14 years ago…and it's still going strong!
Third, it's so easy to 'flavorize' – meaning it's so easy to add different flavors to it to keep it fun and delicious. Could be just butter and salt, movie theater style. Could be a little cinnamon and powdered sugar. Could be a little salt and sugar, kettle corn style.
Or it could be the amazing flavors and taste of ranch dressing.
This is like dipping popcorn in ranch dressing, except better. And less dippy.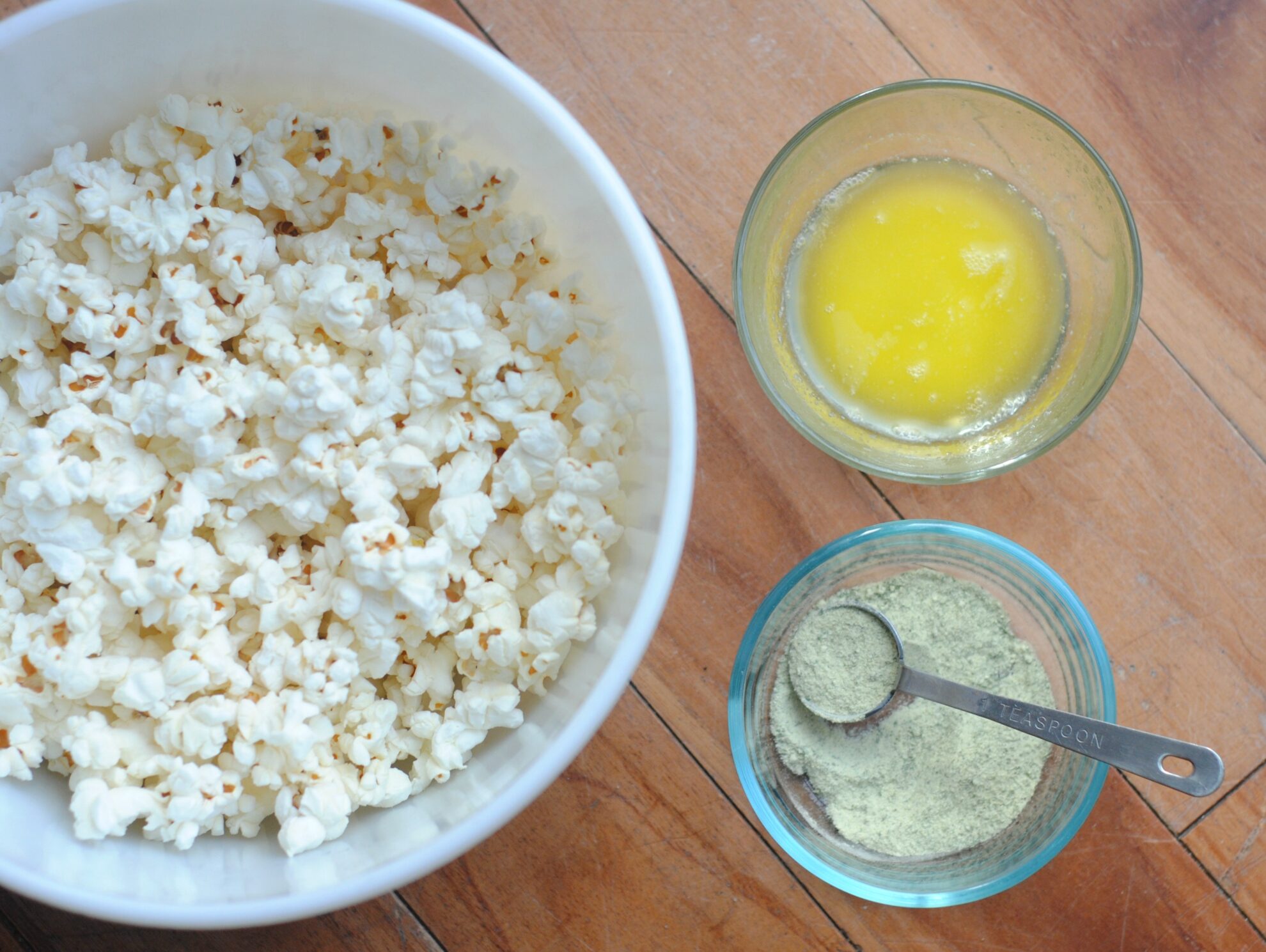 Pop the kernels. Douse in butter. Toss in the ranch dressing mix and mix it all up. You'll end up with an outstanding bowl of popcorn!
Make this amazing popcorn for your next family movie night! (Or a bowl for yourself during your next Netflix-binge!)
Other Popcorn Recipes
This is like dipping popcorn in ranch dressing, except better. And less dippy.
Ingredients
5

cups

popped popcorn*

1

packet ranch seasoning mix

(or 2 Tbsp homemade ranch dressing mix)

3

Tbsp

butter, melted

Salt & pepper to taste
Instructions
Add thepopped popcorn into a large bowl and drizzle with the melted butter.

Gently toss the popcorn (or slowly stir) to evenly coat it with melted butter.

Sprinkle the ranch seasoning over the top of buttered popcorn, while gently tossing. Continue thegentle toss the popcorn to coat it with ranch mix.

Season with salt andpepperto taste.

Serve Ranch Popcorn immediately or store in an airtight container for 2-3 days. (We never have any left to store! 😉 )
Note: *You can use pre-packaged microwave OR make your own in the microwave simply by adding 1/4 cup of popcorn kernels to a microwave safe dish (I used a large glass Pyrex bowl), cover with a paper plate and set the microwave timer to about 4 minutes on high. If you've never popped popcorn in your microwave you will want to keep an eye on it so that it doesn't burn. (My microwave takes about 3.5 minutes from start to finish. Any longer, and the kernels will burn on me.)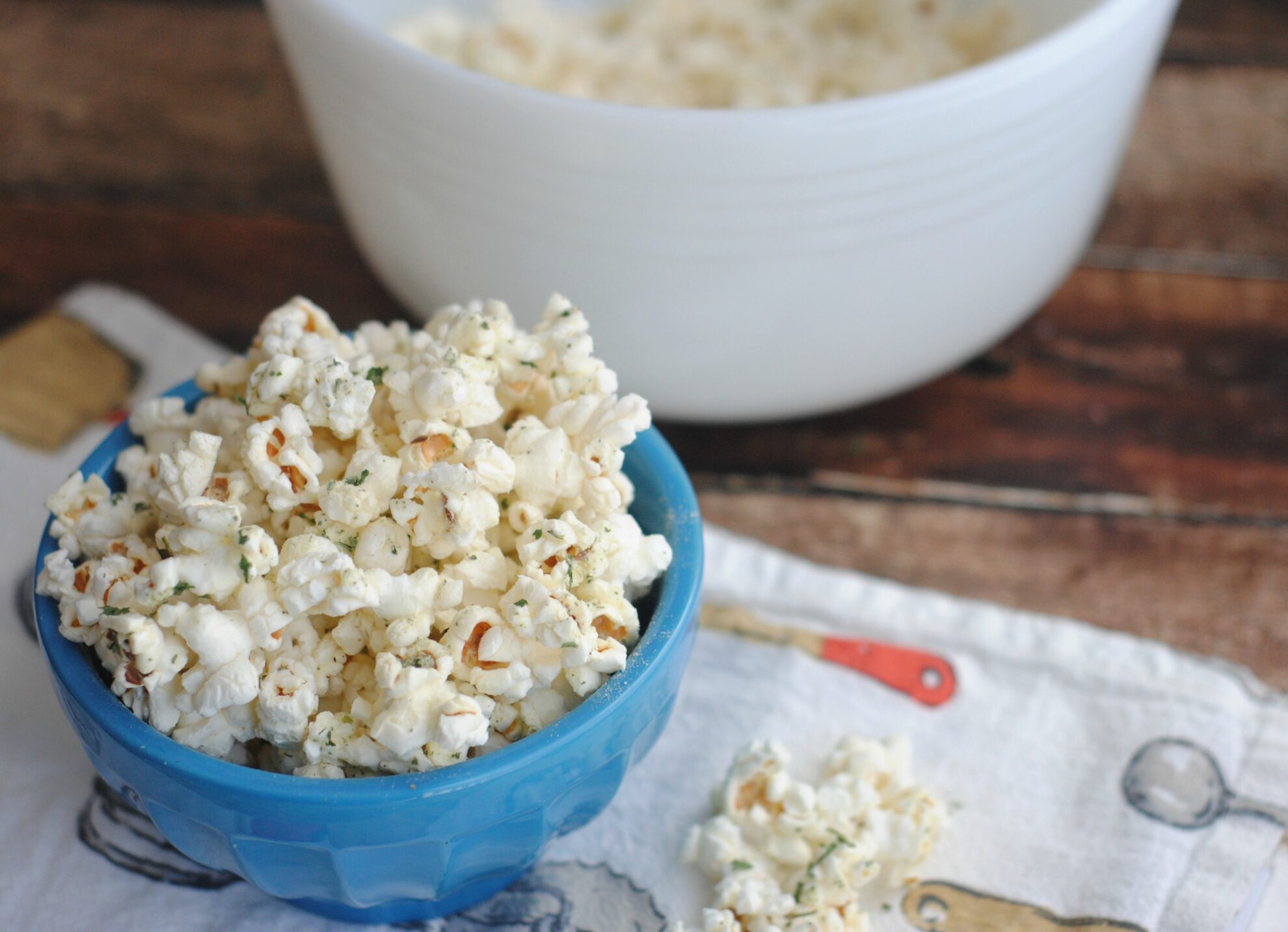 Disclaimer: As an Amazon Associate, I earn commissions on qualifying purchases. Reviews, opinions are my own.