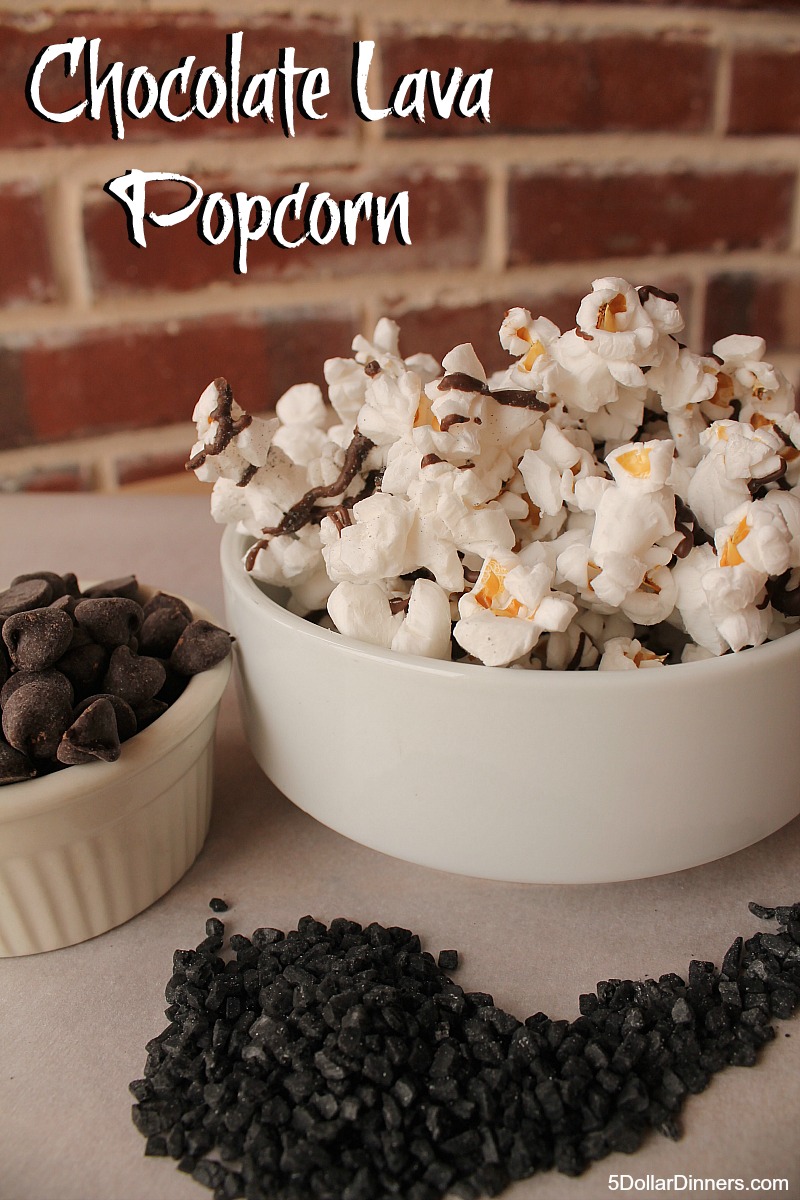 This stuff will knock your socks off.
We love making popcorn in the air popper. Just the other day, the kids figured out that they could put the popped popcorn back into popper and it will fly everywhere when they plug it back in!
(Yes, I was watching…and was curious as to what they were up to and closely supervised the entire event. I had just popped some popcorn and had removed the plastic top because it's hot and I didn't want them to touch it. Tyler (5) and Cuatro (2) were munching for a few minutes when they decided to start putting to popcorn back in. So they dropped some back in and then Tyler plugged it back in….and KABOOM! Popcorn-volcano! They were quite mesmerized and entertained!)
If you don't have an air popper, then you can pop the kernels in some oil on the stove top in a ceramic or cast iron Dutch oven. Just heat over low heat and 'shake' the pan several times while it's popping to keep any kernels on the bottom from burning while they wait to pop. Oh, and you'll need a lid too…unless you want the full popcorn-volcano effect!)
Or you can select a 'flavor/butter-less' variety at the store and pop in the microwave, then drizzle the topping all over.
The bowl of popcorn at your next movie night just got a chocolatey makeover!
P.S. I highly recommend the Ghiradelli melting wafers…because they are so delicious and rich!!!
This stuff will knock your socks off.
Ingredients
1/2

cup

unpopped popcorn kernels

8

oz

Ghirardelli Candy Making & Dipping Dark Melting Wafers

1/4

tsp

coconut oil

3/4

tsp

black lava sea salt
Instructions
Line two large baking sheets with parchment paper. You could just use the baking sheet without parchment, but the paper makes cleanup so much easier.

In an air popper, prepare the popcorn according to manufacturer directions. My air popper can handle cup batches, so this recipe takes two batches of popcorn. You can also use a stovetop or microwave method if you prefer. The popcorn should yield about 16 cups of popcorn.

Pour the popcorn directly on the parchment-lined pans and set aside.

Microwave the candy wafers and coconut oil in a microwave-safe dish on high for 30 seconds. Stir. If the candy is not completely smooth, then microwave for 15 seconds and stir. Repeat until candy is smooth.

Pour the melted candy carefully into a squeezable condiment bottle.

Drizzle the chocolate over the popcorn. Sprinkle with lava sea salt immediately before the candy hardens.

Allow chocolate to cool completely before serving. Store any leftovers in air-tight container.
Disclaimer: As an Amazon Associate, I earn commissions on qualifying purchases. Reviews, opinions are my own.