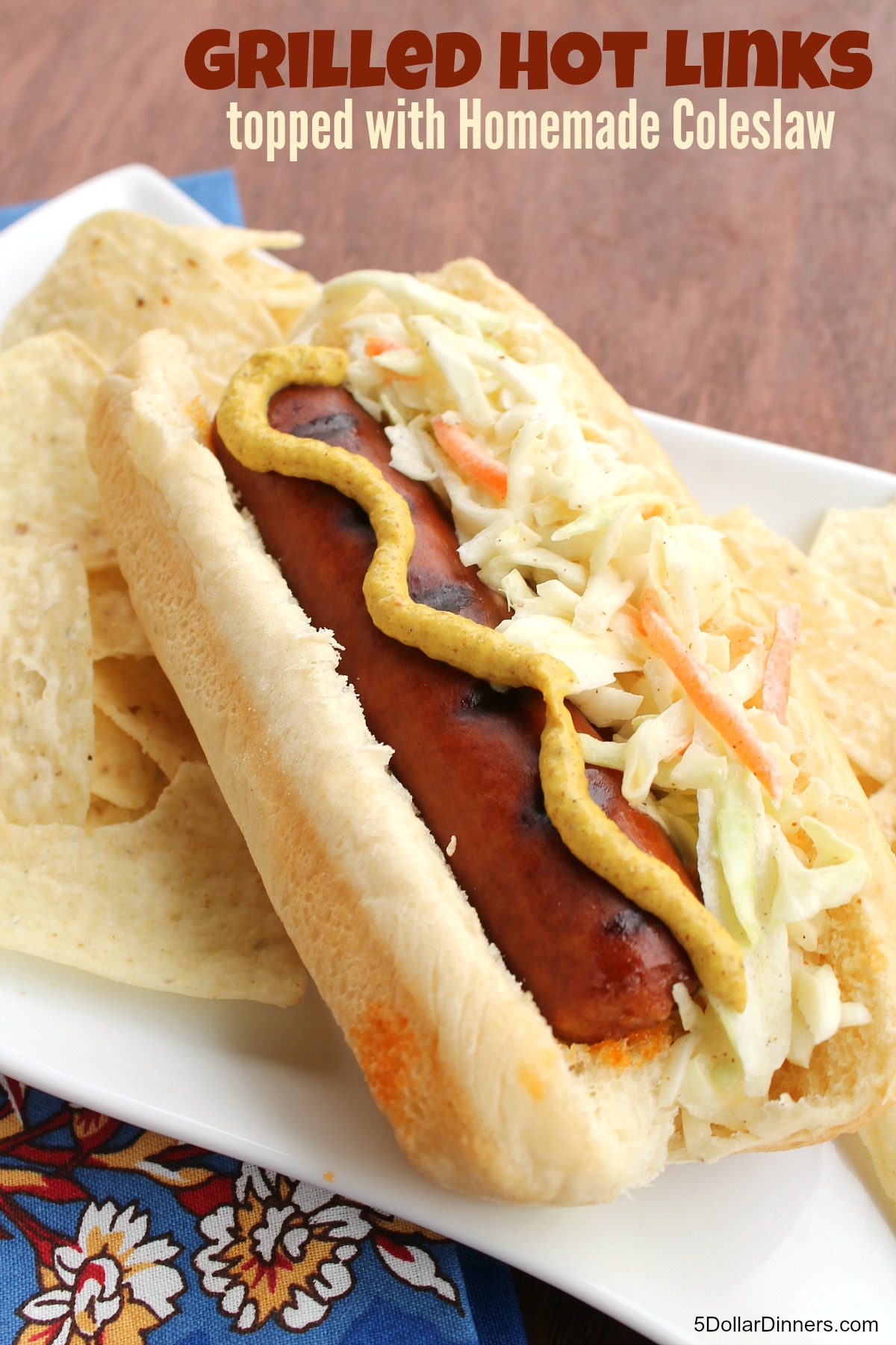 I have a little thing for dressing up hot dogs. Our family loves to grill hot dogs in the summer, both for our own family dinners and for when we have friends or family over for a cookout. Hot dogs are great kid-friendly food, but it's super fun (and simpler!) to have a few toppings so you can dress up your dogs 😉
This homemade Cole slaw is to.die.for. There's just something about homemade Cole slaw. You get to control the sweetness and the tangyness in the dressing…
Also, I highly recommend making the Cole slaw the night before you plan to grill these hot links…because homemade Cole slaw is light years tastier when made the day before!
Other hot dog toppings ideas – chili, sloppy joe meat & homemade relish.
Now…this makes me just want to set up a "Hot Dog Bar" with a bunch of different toppings for our next big cookout!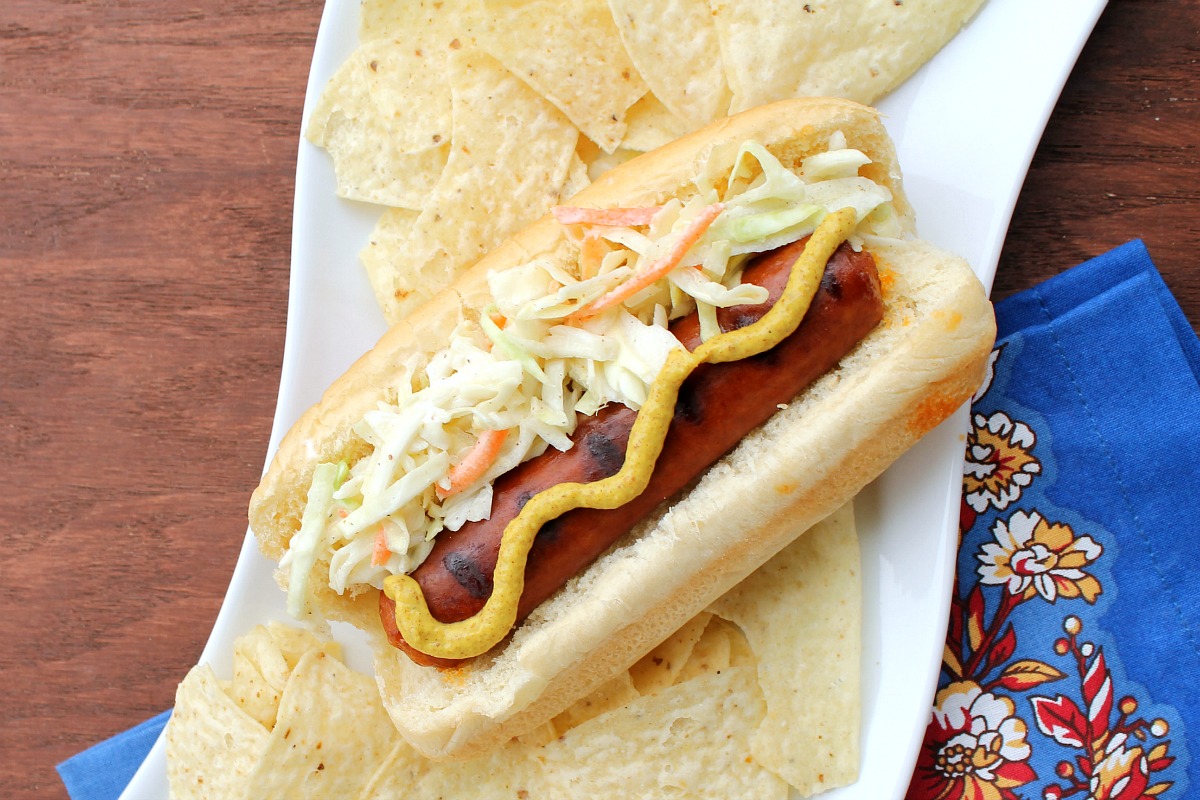 What do you love to add to hot dogs? Any clever (or weird!) toppings?
There's just something about homemade Cole slaw. You get to control the sweetness and the tangyness in the dressing
Ingredients
14

oz

slaw mix

1/4

tsp

garlic, minced

2 1/2

tsp

spicy brown mustard, prepared

4

Tbsp

mayo

2

tsp

sugar

1

tsp

vinegar

1/2

tsp

salt

1/4

tsp

pepper

14

oz

pack of hot links (I used Johnsonville Texas Recipe variety)

Hot dog buns
Instructions
Place the slaw mix in a medium bowl.

In a small bowl, mix together the garlic, mustard, mayo, sugar, vinegar, salt, and pepper. Stir until the sugar dissolves.

Pour the dressing mixture over the slaw mix and toss to coat. Place the coleslaw in the fridge until you're ready to serve.

Heat your grill to medium low and place the hot links on the grill about 7 - 9 inches above the flames or hot coals.

Rotate the hot links every 2 minutes to get a nice even grill marks all around. The links are ready when theyare heated all the way through - about 7 - 10 minutes.

Serve the hot links on hot dog buns topped with homemade coleslaw and spicy brown mustard.