The back to school season can be fun and exciting but also a time of stress for kids. Sometimes the best thing you can do to help your child start the year out right is to help them pick out some fun back to school gear they can get excited about showing off on the first day of school. Calm your child's back to school jitters and give them something fun to look forward to with one of these great ideas.
Some of these make the day a bit easier and some are great ways to help your child have a non-distracting way to fidget and focus in class.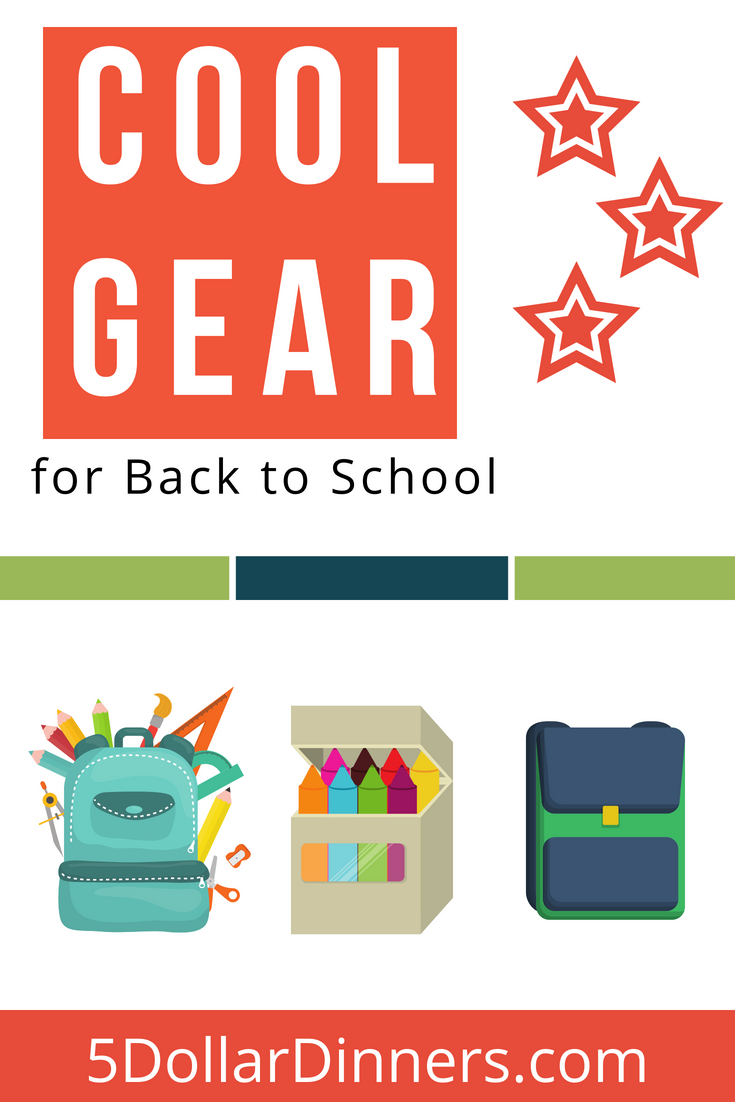 Grab an awesome backpack that can make your child's life easier. This cool backpack can charge your child's devices on the go, comes with its own lock to protect your child's positions, and a cool pencil case to match. This galaxy design is perfect for girls and boys but you can find sets like this in many designs.
Make your child's lunch fun and exciting with these sandwich and sandwich cookie cutters that can make nearly anything into a fun and exciting shape that can spice up your child's lunch.
A Bento Lunch Box is the perfect on the go lunch container. With compartments that make portion sizes and designing a lunch full of verity easy. This set will last all year long and allow you to pack more than one day's lunch at a time and stock in the refrigerator for a grab and go option.
Remember Flexible Bendy Pencils? Grab your child a pack of these fun pencils to give them something fun to fidget with to help with focus and attention.
Does your child need a calculator this year? Why not get them this Draw It Yourself Calculator so they can personalize it to fit their own personal style in every way.
Does your child bring home a lot of art projects they just HAVE to keep? Grab this fun Artist Studio My Art Portfolio from Alex toys to give them a fun place to store this years art projects without taking up every available space on your fridge and walls.
There is nothing as fun as scented markers right? Wrong. Now you can get Colored Smencils 10-pack of Gourmet Scented Color Pencils
Help your student stay organized with an UNDATED Coloring Book Planner. Not only can your child use this to stay organized all school year they can color this planner to help keep their hands busy so they can focus better while listening to the teacher.
More Back to School Ideas, Recipes & Savings:
Disclaimer: As an Amazon Associate, I earn commissions on qualifying purchases. Reviews, opinions are my own.