Summer has come, and is going great, but is quickly passing by! The ominous school supply ads and backpacks to fill reminders are everywhere as the back to school transition looms. In addition to the new school outfits, school supply checklists, there's also the school lunchboxes and busy weeknight dinners to think about.
Sigh.
BIG SIGH.
We see these amazing lunchbox ideas that are all.the.things – tasty, nutritious, with items that are cool enough to share with friends in the lunchroom. The pressure – it's almost too much. And while yes, the kids can pack their own, there's still the question of what to buy and how much it's going to cost you.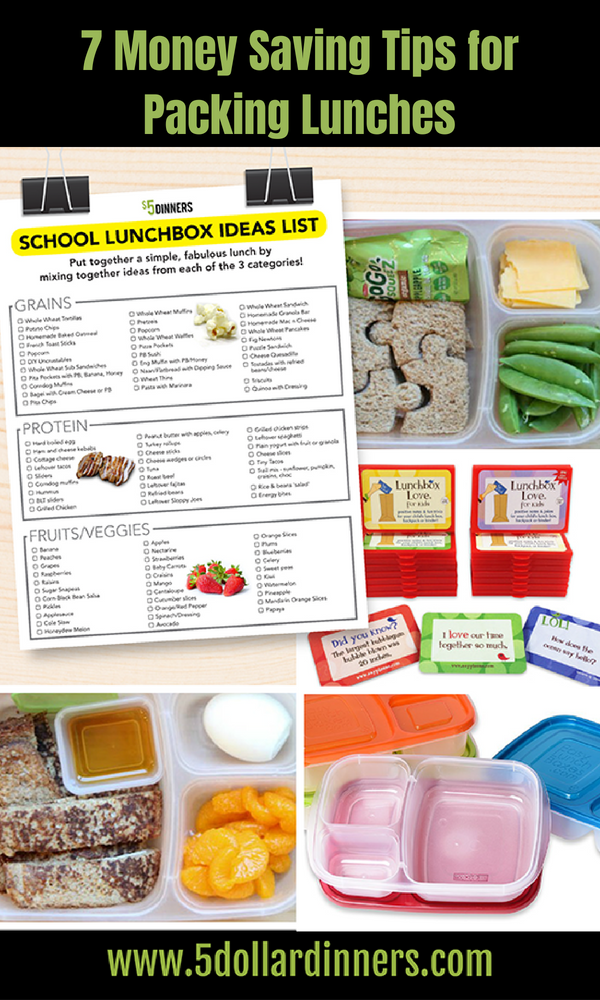 If you're like me, you want fast, convenient, but nutritious – without breaking the grocery budget wide open. I've got some simple tips to help you save money on what's going into their lunchboxes and keep them full and happy all day long.
DIY & Pre-Made Snacks
Yes, we need convenience but it COSTS. Getting into the habit and routine of DIY and Pre-Made snacks and fruits and veggies will help you save big bucks in the long run.
Assign one evening a week (Sundays for us!) to do a big batch of lunchbox prep. You'll thank yourself!
Bake muffins, divide applesauce into small reusable containers, mix up a Pantry Trail mix (check for peanuts policy at your school), and sliced up apples, carrots, cheese, etc.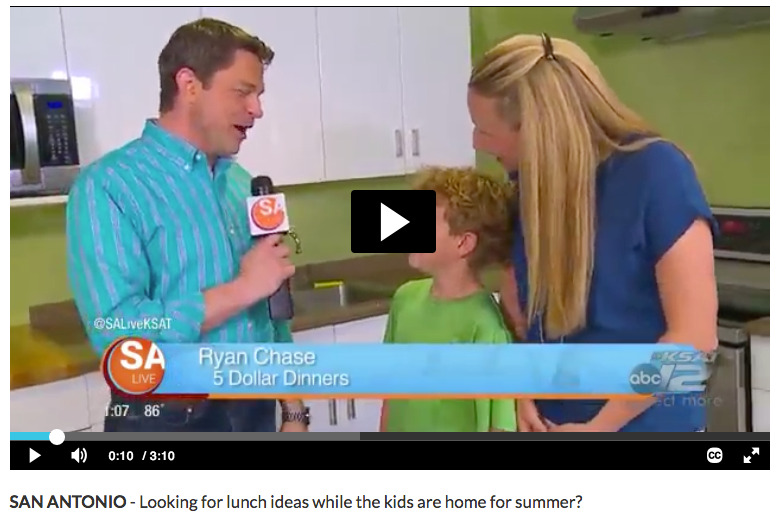 Get your kids to make their own! Tap above or here to see my oldest son make his own lunch on TV!
Buy In Bulk
Buy in bulk. Bulk is generally cheaper for the convenience food snacks that you deem necessary – for example, the 60 granola bar pack at Costco is worth every penny.
Be sure to study the prices of the convenience foods you buy most often and find the very best deals possible.
Don't forget about online. We have found that Amazon and other online retails carry bulk convenience foods for competitive prices! Always strike when the prices are at their lowest and stock up as much as you can.
Reuse and Recycle
We recommend getting reusable lunch boxes and baggies – they will save you in the long run.
See our recommended lunch packing supplies list here.
Great for the environment and great for saving money!
Keep It Simple and Strategic
If you have ever visited the lunchroom at your child's school, you know it's LOUD. Because it's the best time to chat and connect with classmates and friends. While leads to the "well, I didn't have time to finish my lunch" – "but you had plenty of time to talk and play with your friends" conversation between you and child.
There's nothing worse than throwing away untouched lunch food. It's like tossing money right into the trash can.
It's time to talk to your kids and come up with a simple game plan, rotation or list of items that they'd like in their lunch. And then have them pack what they need, or you get their help packing (younger kiddos), so they have what they want come lunch hour.
Teach them about proteins, veggies, fruits and other foods that will help full their tummies and get them through to the after school snack time. Work together to come up with a simple plan to keep them full throughout the day.
Leftovers are your friend…
Around here, we highly recommend cooking just a little extra chili or spaghetti or pizz…so it can be tossed into a thermos or lunchbox for
It's worth investing in the keep warm-cold containers, so you have delicious options at lunch.
If they balk at leftovers, then it's time for them to take the lead in meal prep and you can encourage them to better appreciate all that goes into keeping them fed and happy day-after-day. (Because it can be exhausting!)
Use Coupons and Coupon Apps
We'd be remiss to not include coupons. Because they're everywhere and easy to find and print and download. There's now options where you can upload a scan of your receipt and get "cash back." I had a friend post recently that she'd cashed out $51 to her paypal.
We can't get enough of these top coupon and grocery savings apps!
Every dollar counts, especially when it comes to lunchbox filling. So take advantage of the back to school savings, stock up on cereals and snacks, and keep an eye out your favorite coupon websites and cash back apps for more deals throughout the school year.
Take Advantage of Your Freezer
Make ahead. Make ahead. Make ahead. This brings us back to #1 on the list above – but this time, it's all about using your freezer to your advantage. You can add a slice of frozen pumpkin or banana bread to a lunchbox and by the time the lunch hour rolls around, it's thawed and chilled out and ready to eat. Same goes for muffins. Thicker items might need to be thawed before being placed into lunchboxes.
You know we love freezer meals around here. So much so that we created apps that allow you to create your own freezer meal plan. Check it out here!
We love "grab and drop" options that can go straight from freezer to lunchbox. Any of these breakfast ideas will work for lunch too.
Most Popular Back to School Freezer Meal Plans
Best Lunch Box Packing Essentials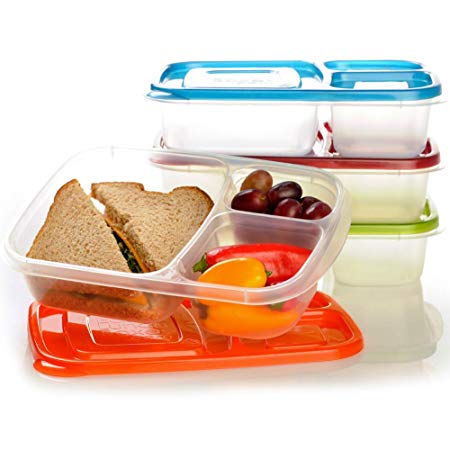 3-Compartment Bento Lunch Box Containers, Set of 4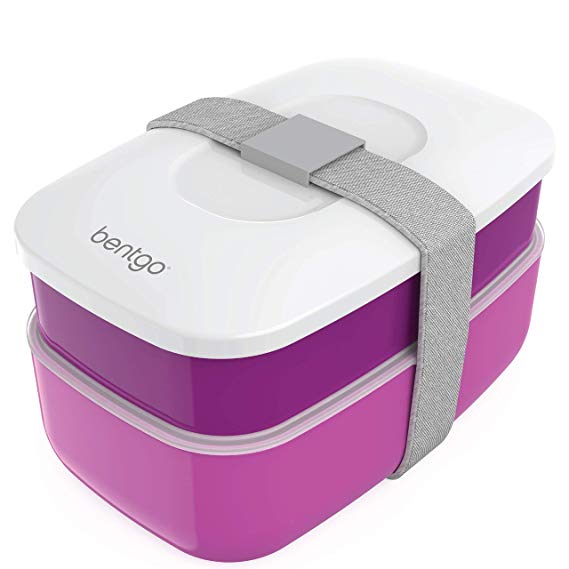 All-in-One Stackable Lunch Box Solution - Sleek and Modern Bento Box Design Includes 2 Stackable Containers, Built-in Plastic Silverware, and Sealing Strap
What are your favorite ways to save money on school lunch packing?!
Disclaimer: As an Amazon Associate, I earn commissions on qualifying purchases. Reviews, opinions are my own.