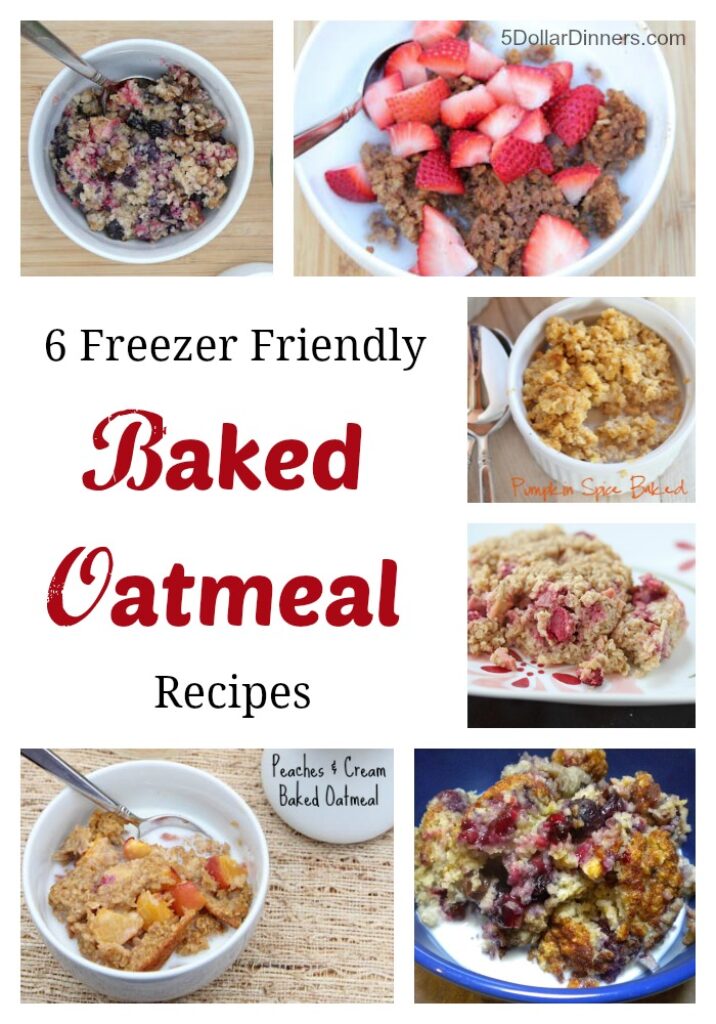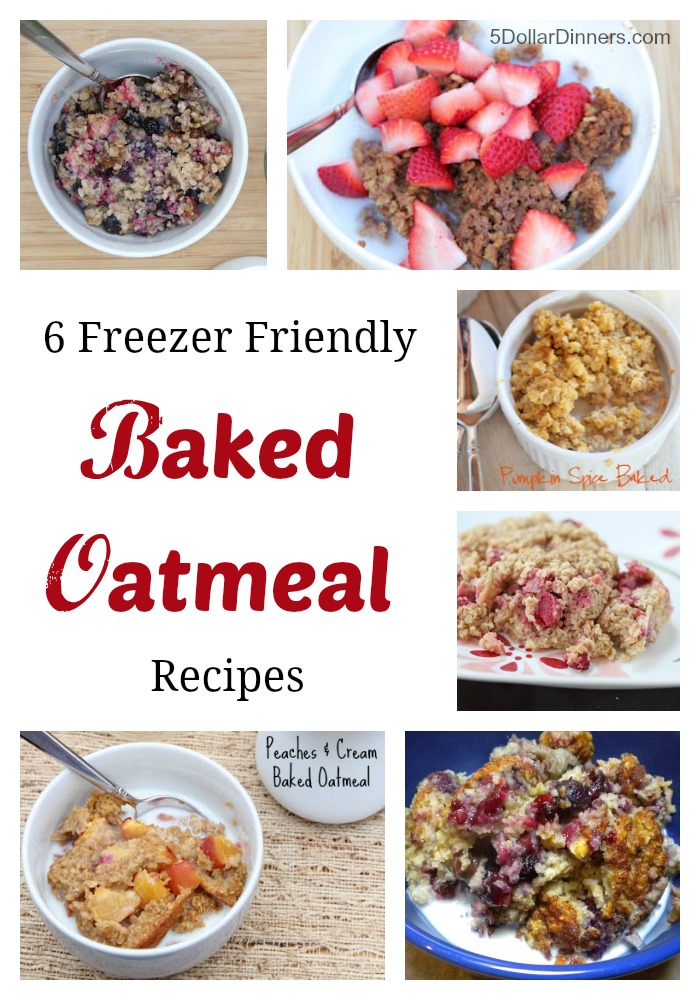 Baked Oatmeal…what's not to love. Easy to whip together and bake. Delicious and scrumptious breakfast (or after school snack, like at my house!) And uber freezer friendly too!
Making a double batch of baked oatmeal is super simple…and once it cools down, it's easy to prep for the freezer. I generally slice up a 9×13 pan of baked oatmeal into 12 or 16 squares and then freeze them individually in sandwich baggies. Because they are cut down into single serve portions, it's so much faster to thaw/reheat them when it's time to eat them. Drop the frozen oatmeal square into a bowl, and defrost it in the microwave for a minute, then warm it at regular temp for a minute, then add milk or yogurt and any other toppings and gobble it up!
We've got a number of baked oatmeal recipes on the site for you to choose from…
Favorite Freezer Cooking Supplies:
Follow $5 Dinners' board 31 Days of Freezer Cooking Recipes on Pinterest.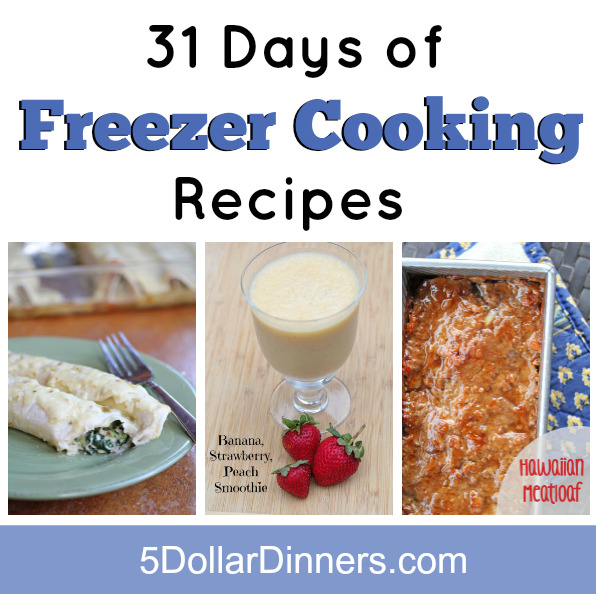 While I love being in the kitchen, I need to make my time spent cooking as efficient as possible…and how I accomplish that is with batch cooking, freezer cooking and keeping easy and quick meals or ingredients ready to go in the freezer. This month, I'll be sharing all my favorite freezer cooking recipes, tricks, hacks and how-tos.
Disclaimer: As an Amazon Associate, I earn commissions on qualifying purchases. Reviews, opinions are my own.