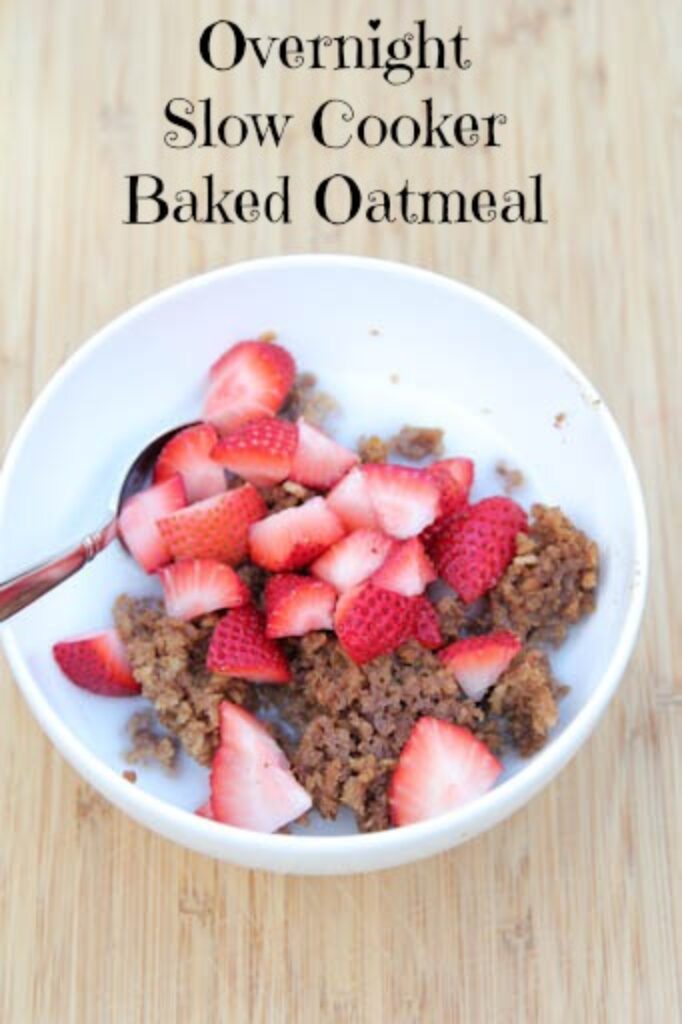 I really wasn't sure if this was going to work. I've been wanting to try it for some time. I read on my friend Stephanie's blog that she made it and it worked. I read her advice and tips and decided to go for the 'overnight' concept. Because I wanted it nice and warm in the morning for my boys!
It worked.
Totally worked.
Didn't burn on the edges. Was completely cooked in the middle.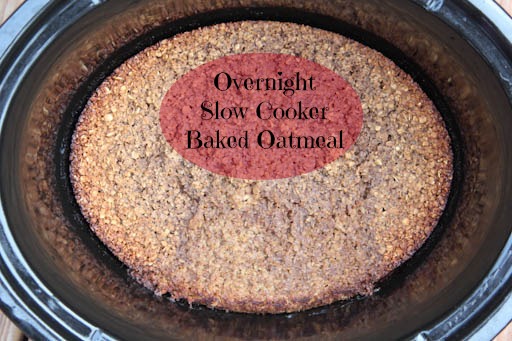 I think it worked well because I have an amazing slow cooker, that can be set to on the half hour allowing me to set it to 5 hours. I sprayed the bejeezus out of the ceramic base. The 'warm' setting on my slow cooker is just warm enough to keep it warm, but not so warm that it over cooked or burned the edges. And lastly, I think it worked well because I started it so late in the evening. I'm a bit of a night owl. Steve had crashed out on the couch watching Jimmy Fallon and I headed down to the kitchen to start the slow cooker around 11 pm. (Note: I don't think you have to stay up this late to start this, but I think it helped it turn out as well as it did!)
Turns out this was a huge hit…among all 5 boys. So much so that it's going into the slow cooker again tonight. Right after a #BBQHacks Twitter party I'll be cohosting!
I dare ya to try it…might change your life. It just might.
Life changing way of making oatmeal!
Ingredients
4

cups

quick cooking oats

3/4

cup

brown sugar

1

Tbsp

baking powder

1

tsp

salt

2

eggs

2

cups

milk

2

tsp

vanilla extract(or use homemade vanilla extract!)

Toppings - milk, yogurt, cream, berries, sliced bananas, favorite fruit
Instructions
Whiskthe ingredients, minus the toppings, together in a mixing bowl. Batter will be slightly 'loose.'

Generously spray a 5 or 6 quart slow cooker with non-stick cooking spray. Pour the mixture into the slow cooker.

Set the slow cooker on low and cook for 5 hours. Keep warm until ready to serve.

Serve Overnight Slow Cooker Baked Oatmeal with milk/cream/yogurt and fresh fruit.