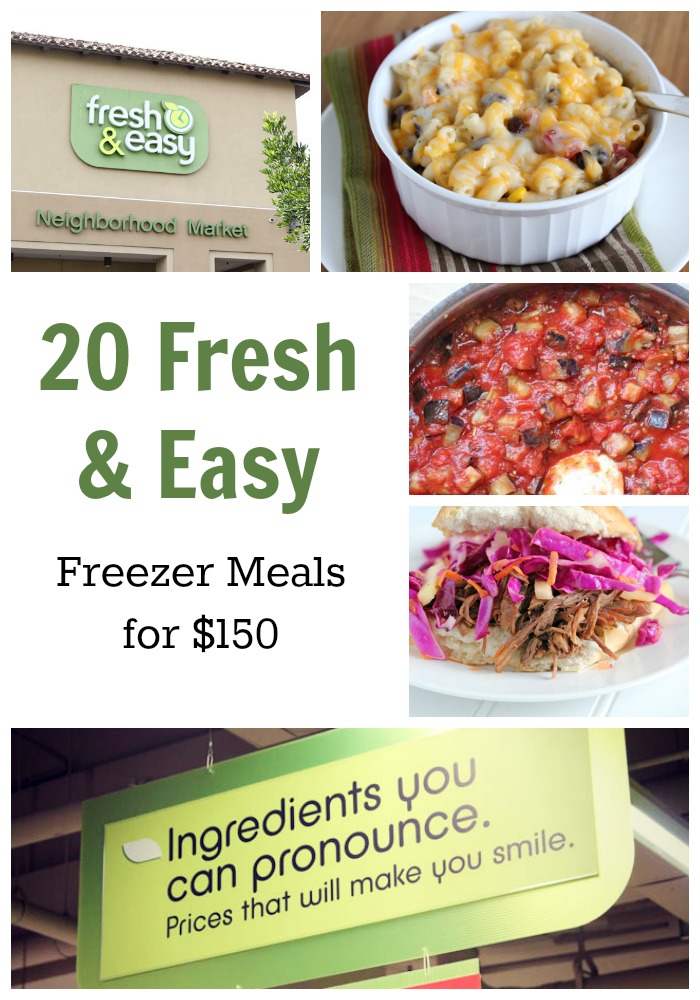 A few weeks ago, I had the opportunity to travel to Los Angeles and spend some time in the Fresh & Easy grocery store in Manhattan Beach, CA. They've tasked me with coming up with a meal plan for 20 freezer meals for $150…and I gladly accepted the challenge! Take a peek at the video and watch me as I shop and prepare one of the meals in this plan!
I walked right into the store and immediately fell in love…and here's why.
This sign was the first that jumped out at me. As a mom that deals with food allergies and sensitivities to dyes, I'm already a label reader. I decided to put this sign to the test and read a number of different labels…and sure enough…I didn't find any Fresh & Easy product that had any "unpronounceable" ingredients!
Next impressive feature to me were the prices. Before going in, I knew that the store specialized in organic, fresh and natural products, so I assumed that the prices would be higher than what I see at my regular grocery stores…and to be honest, I was a lot-bit nervous about squeezing 20 different meals in under $150 for this meal plan.
BUT…I was pleasantly surprised at how reasonable their prices were on everything in the store, from produce to meats to canned tomatoes to frozen veggies!
It took a few minutes of being in the store that it dawned on me why I REALLY love the store. It's got everything you would find at the typical grocery store…without a bazillion choices for all the different types of products. It's like a natural foods grocery store and a convenience store got married and had a kid, and named it Fresh & Easy!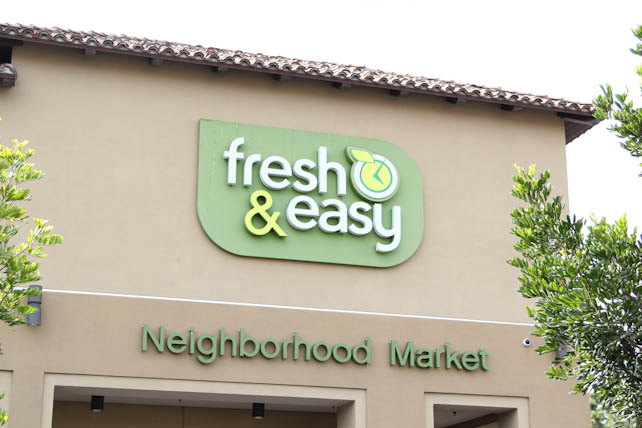 Fresh & Easy is a grocery store that offers fresh, high-quality food at affordable prices right in the neighborhood. All Fresh & Easy brand products do not contain any artificial colors or flavors, added trans fats, high-fructose corn syrup and only use preservatives when absolutely necessary. As a friend to the environment, Fresh & Easy stores use 30% less energy than a typical supermarket. You can find stores throughout Arizona, California and Nevada.
As a busy mom with 4 young boys, one of my ultimate life hacks is keeping my freezer stocked with delicious meals, without busting my grocery budget. I love taking delicious fresh ingredients and preparing them in batches or in one giant cooking session into amazing freezer friendly meals!
Fresh & Easy is the ULTIMATE life hack.
Fresh & Easy is a new kind of market that makes your life simpler and easier with fresh, organic, food at
crazy affordable prices.
Freshly prepared food delivered to the stores every single morning.
On-the-go, fresh, organic, affordable meals for easy breakfasts, lunches, and dinners.
Fresh & Easy is the market for time-starved, socially aware individuals, who aspire to lead a modern,
healthy lifestyle. In short, busy people (LIKE ME!) who want fresh, wholesome food made easy.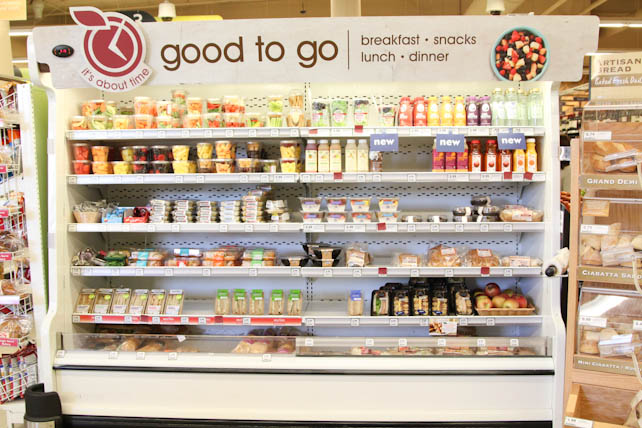 Are you ready for MY Fresh & Easy Life Hack – 20 Fresh and Easy Freezer Meals for $150!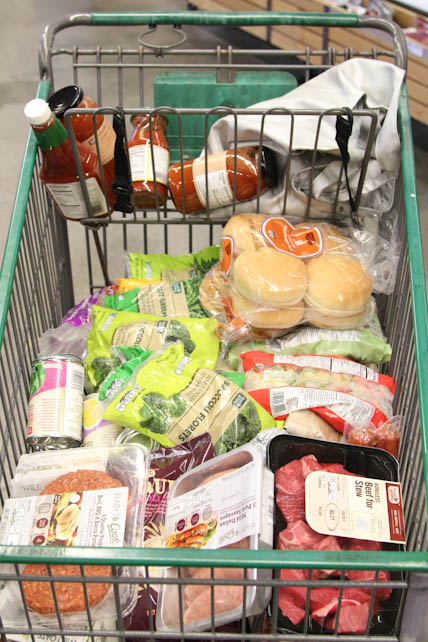 Here are the recipes included in the plan and what you can make with all the ingredients in my basket above!
I was able to purchase everything I'd need for these meals for $148.25…including organic eggs & organic pasta!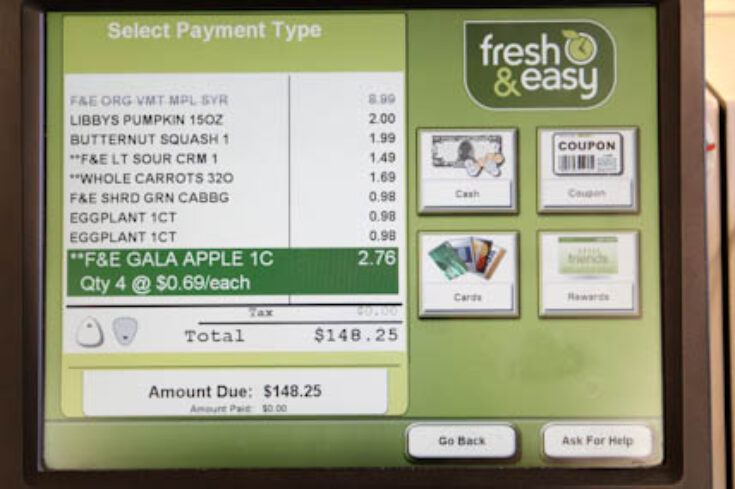 Disclosure: This is a sponsored post and meal plan written by me on behalf of Fresh & Easy.