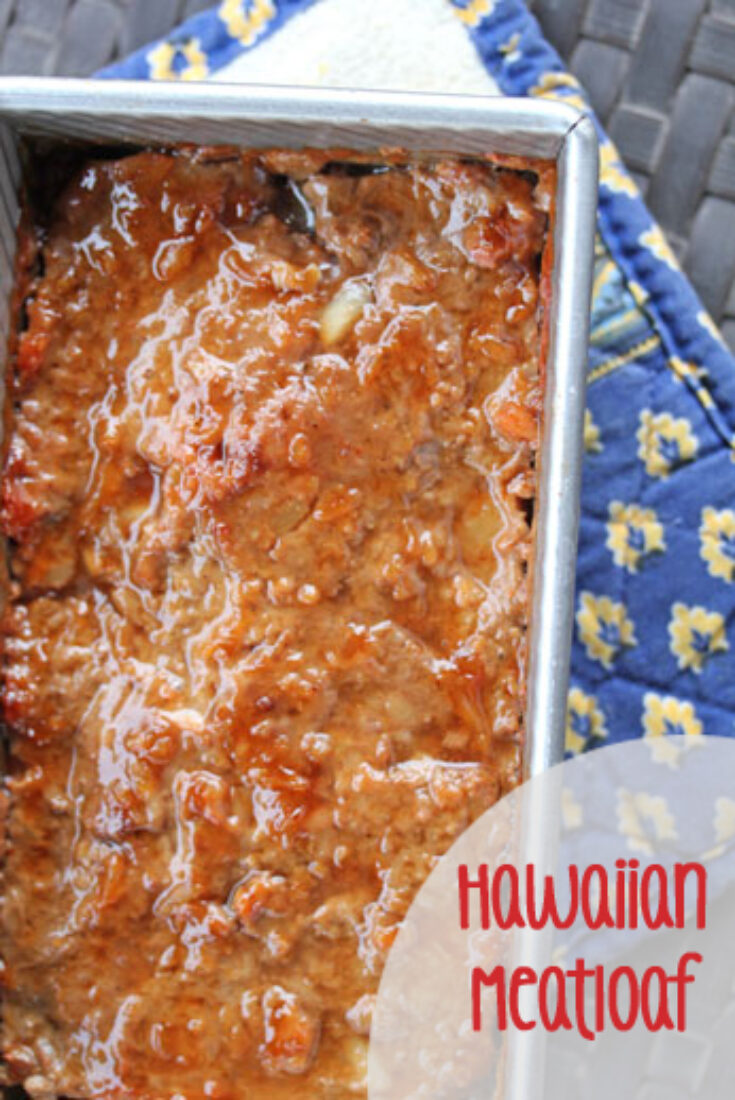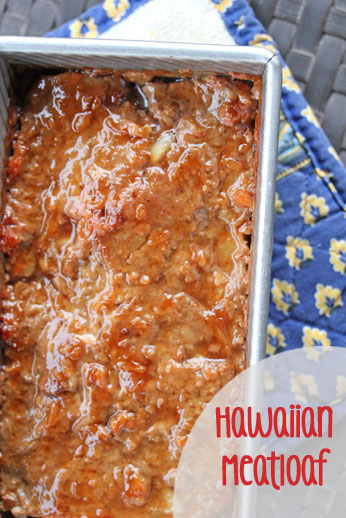 So I have a new item on my stockpile list: crushed pineapple. That way, I can make this any time I want. Because I will be making it often. Being a food blogger, I'm always trying out new recipes and mix-n-match concepts with the food that I have on hand and what's on sale at the grocery store. We have a very small "regular rotation" of recipes because of this…but this meatloaf is being added to the regular rotation. I'm so glad that I doubled this recipe…I doubled it so that I could make a regular loaf pan of meatloaf, and muffin tin meatloaves as well.
Huge. Huge. Huge hit!
The leftovers went into the freezer and made for quick and easy lunches. Below you'll find the doubled recipe…cut it all in half if you just wish to make 1 meal's worth. (But I highly recommend making extra to freeze!)
(Note: I tagged this recipe as Gluten Free…just sub the regular bread crumbs for gluten free bread crumbs.)
The crushed pineapple adds the perfect twist to this meatloaf!
Ingredients
2

lbs

ground beef

2

eggs

1

20 oz can crushed pineapple

drained well (reserve the juice)

1

cup

bread crumbs

1 1/2

tsp

salt

1/2

tsp

pepper
For the Sauce
1/2

cup

pineapple juice

2/3

cup

ketchup

2/3

cup

brown sugar

Side dishes suggestions: green beans or corn or fries or mashed potatoes, or baked beans
Instructions
Preheat oven to 375 degrees.

In a large mixing bowl, combine the ground beef, eggs, drained crushed pineapple, bread crumbs, salt and pepper.

Add half of the mixture to a 9×5 loaf pan, and the other half divided into 12 muffin tins. (Or put the other half into another 9×5 loaf pan.)

Bake in the preheated oven for 1 hour (for loaf pan) or 20 minutes (for muffin tins).

Meanwhile, whisk together 1/2 cup of the reserved pineapple juice with the ketchup and brown sugar. For loaf pan: after 1 hour of cooking, pour the sauce over the top of the meatloaf and bake for another 10-15 minutes. For muffin tins: after 20 minutes, pour the sauce over the top of each cup and bake for another 10-15 minutes or until cooked.

Prepare preferred side dishes.

Serve Hawaiian Meatloaf with sides.

To Freeze: Let come to room temperature, slice into meal size slices, and then place into plastic freezer baggie and place flat into the freezer. Reheat in the microwave when wish to serve again.