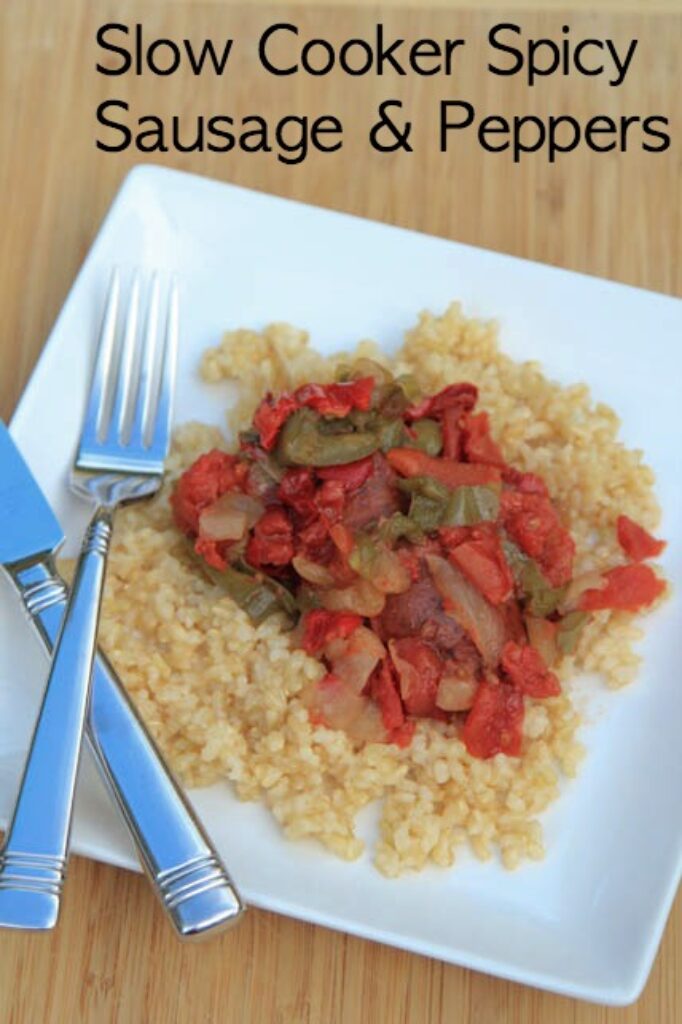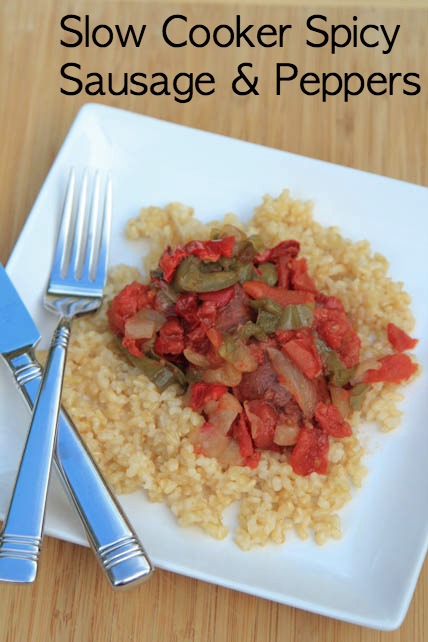 This recipe is part of the 20 Slow Cooker Freezer Packs from Costco for $150 meal plan.
I'm often asked about my "5 minute meals". Usually by people who know someone who knows me. They get the whole time-dollar thing mixed up. But if I were to start coming up with 5 minute meals, this would be first on the list. Because it takes you less than 5 minutes to get our your slow cooker, get out the ingredients (unless for some strange reason you pantry is on the other side of the house from your kitchen?!?), load the slow cooker and turn in on. In less than 5 minutes. Then the 1-2 minutes you have to spare will be to prepare the bread once meal time rolls around…
5 minutes. That's what I'm giving this one for prep time.
Enjoy!
A perfect little zing to a simple dish!
Ingredients
1

lb.

sausage links, sliced

1

15 oz. can diced tomatoes

2

10 oz. bags frozen pepper and onion blend

(or 2 peppers, seeded and diced plus 1 onion, sliced)

Salt and pepper to taste

Whole wheat bread slices, or sliced French baguette, or dinner rolls

or serve with rice
Instructions
Place sausage in the slow cooker. Slice carefully or cut with kitchen shears. Pour the diced tomatoes, diced tomatoes with green chilies, and the 2 bags of frozen pepper and onion blend over the top. Give it a swirl. Set the slow cooker on low and cook for 8 hours. Season with salt and pepper to taste.

Prepare the bread or rice.

Serve Slow Cooker Spicy Sausage and Peppers with sliced bread (or rice).