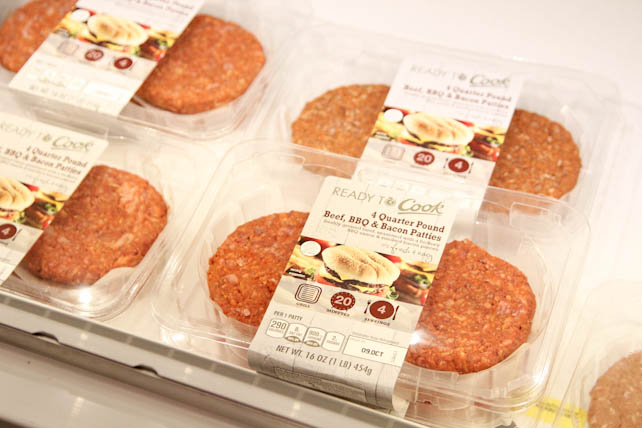 Barbecue.  Bacon.  Burgers.  That's all I need to say!
Fresh & Easy grocery store offers a special made BBQ Bacon Burgers and they are priced in a way that makes the convenience of the pre-made patties well worth it!
BBQ Bacon Burgers

Yield – 8 servings

Preparation Time – 5 minutes

Cooking Time – 20 minutes

Ingredients

8 count prepared BBQ Bacon burger patties
8 count buns
2 – 18 oz. frozen sweet potato fries
2 – 16 oz. frozen broccoli

Directions

Grill the burger patties until cooked to desired temperature, medium to well done.
Bake the sweet potato fries as directed.
Prepare the frozen broccoli.
Assemble burgers and serve with sweet potato fries and broccoli.

Freezer Friendly Instructions: All of the individual ingredients in this meal are freezer friendly. When it's time to make this meal, pull out what you need and start grilling. The burger patties should be taken out to thaw overnight in the fridge.