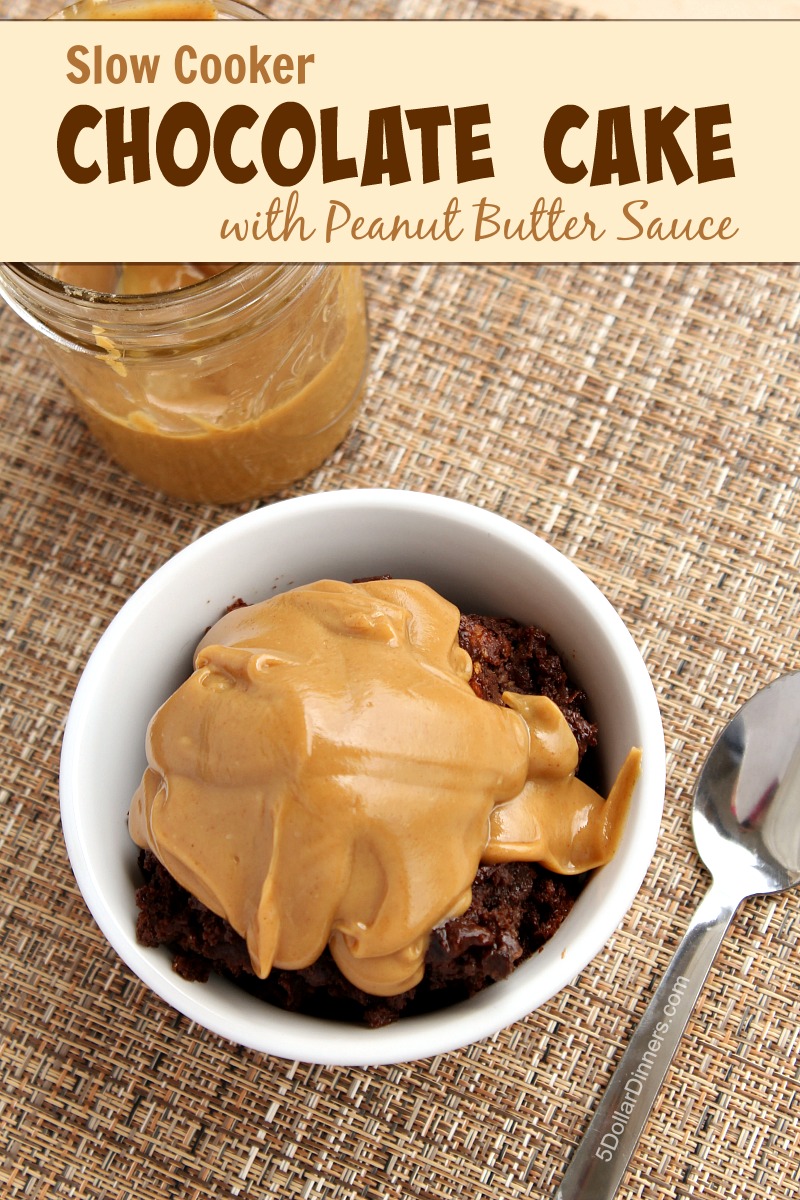 Here, take this spoon.
And reach through the screen and have a bite. Warm, perfectly sweetened peanut butter sauce, piled onto a homemade chocolate cake (with a secret ingredient!)
I share this with you because I love you…and I want you to treat yourself to this ridiculously tasty slow cooker dessert. *mwah*
P.S. The secret ingredient isn't really that secret. I'm a HUGE fan of adding coffee (instant or brewed) to brownie and chocolate cake batters (I've got another recipe coming soon!). As evidence, I leave you with Exhibits A through E; and then this recipe…
The coffee flavor enhances the chocolate flavor and your batters will never be the same again! I always had a stash of instant coffee on hand for baking with chocolate & cocoa!
Pretty sure dessert doesn't get any easier or better than this!
Ingredients
1

cup

white sugar

1

cup

brown sugar

1 1/4

cups

all-purpose flour

1/4

cup

corn starch

1

cup

unsweetened cocoa powder

3

tsp

baking powder

1

tsp

salt

2

eggs

1

cup

milk

1/2

cup

butter, melted

2

tsp

vanilla extract

1

cup

hot coffee

1/4

cup

honey

1/4

cup

creamy peanut butter
Instructions
Coat your slow cooker liberally with non-stick cooking spray.

In a medium bowl, combine sugar, brown sugar, flour, corn starch, cocoa powder, baking powder, salt, eggs, milk, butter, vanilla, and coffee. (DO NOT add the honey and peanut butter. That's for another step.)

Pour into the slow cooker. Cook on low for 3 hours.

When you're ready to serve the cake, combine the honey and peanut butter in a small microwavable bowl. Microwave on high for 60 seconds. Stir.

Pour the peanut butter sauce over the cake and enjoy!