Skip the prepared packets and dressings – make these homemade spice mixes with ingredients you probably already have in your pantry!
Mixing up your own spice mixes will help you save money on your grocery bill – because what not use what you already have?!
My guess is you have most (if not all) of the ingredients you would need to mix up these different homemade spice mix recipes.
Every dollar and penny counts right now at the grocery store, and these homemade mixes will help you save a little here and there!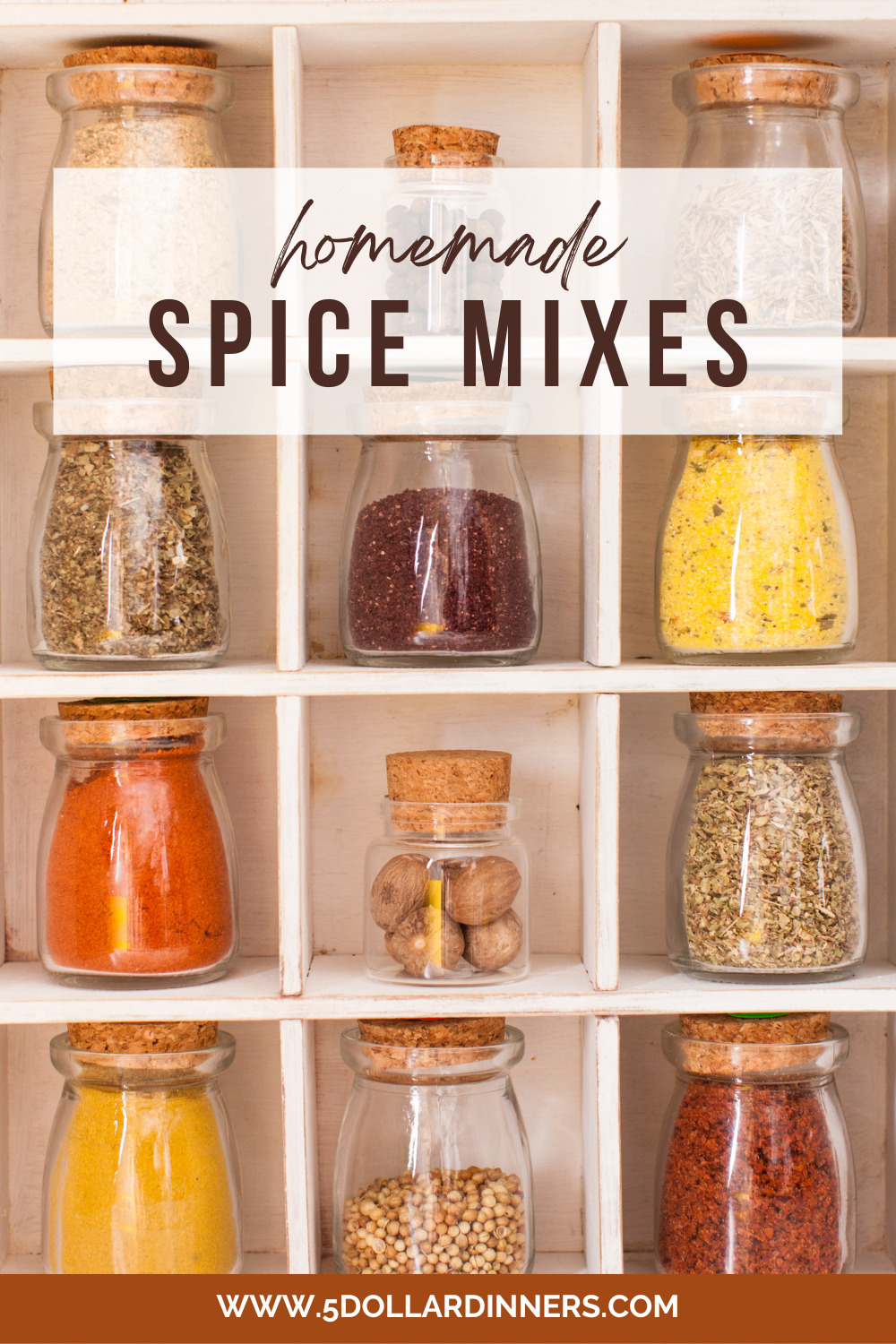 Here are the popular and helpful homemade spice mixes and "substitutions" for you to try in your kitchen!
Homemade Spice and Sauce Mixes