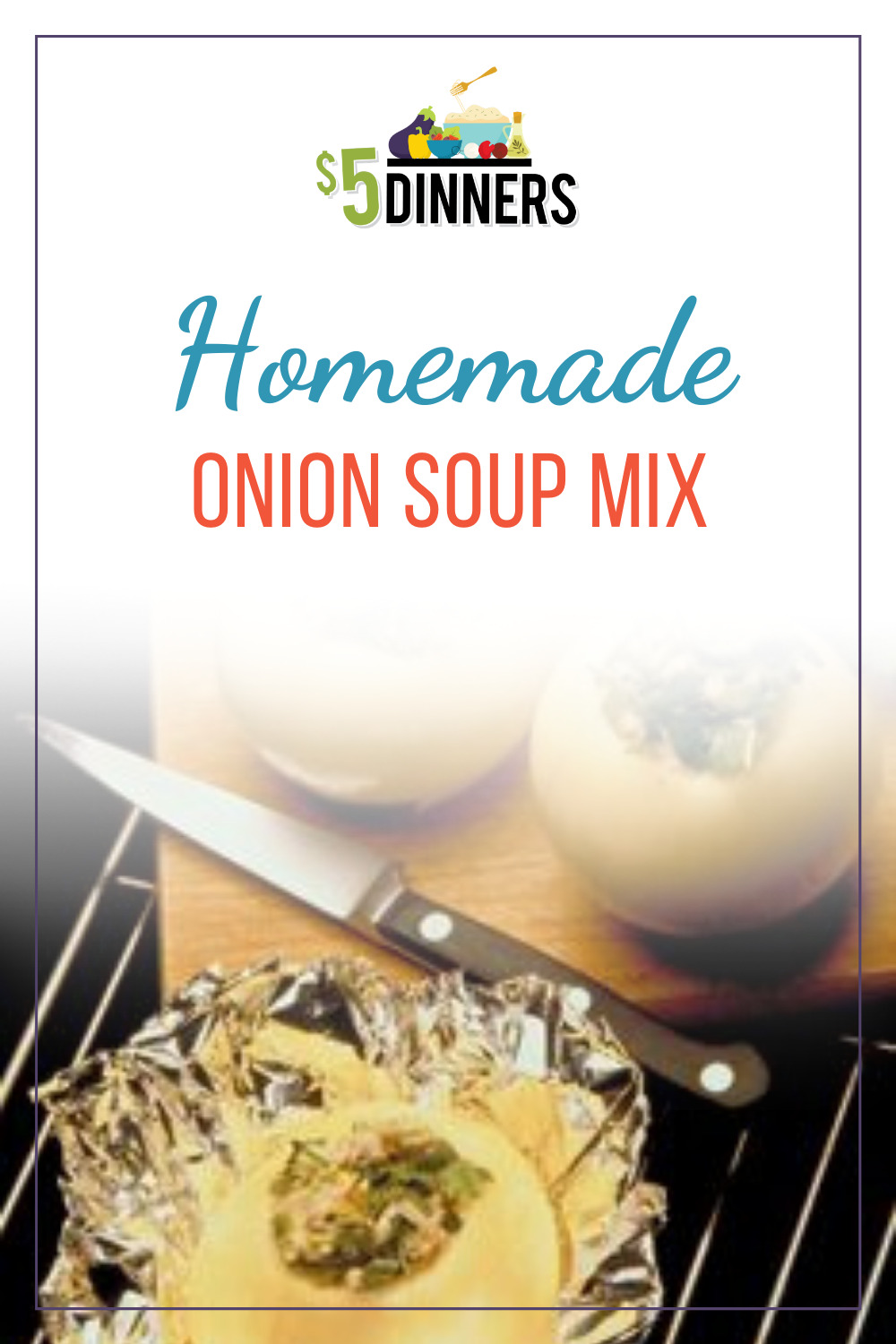 Make Your Own Onion Soup Mix
Instead of paying for a couple of envelopes of onion soup mix, why not mix up some yourself and save some money? Oh, and did I mention, a you'll be making an even better tasting version of the soup mix , too?
Only Costs Pennies to Make
If you're like me, you buy your spices in bulk. After all, they last for years. Why not buy large quantities and save a considerable amount of money in the long run? I have several spice mixes I make like this and I'm always happy when I see my spices going down. It means I'm feeding my family great food!
If you do buy your spices in bulk, there's great news! This recipe will literally cost you pennies to make. Seriously! Even if you don't buy your spices in bulk, using the smaller bottles will still save a considerable amount of money.
You Have Control Over the Ingredients
I love garlic. I mean I really love garlic. So when I make my own onion soup mix I'm pretty liberal with the garlic. You might not like garlic. You have complete control here. You might want to go light on the garlic or eliminate it all together. You're the boss over this and the only rule is that your palette is happy. Well, yours and anyone else you might be feeding!
Make as Little or As Much as You Want
I really don't like to make a little bit here and a little bit there. So, I like to make large quantities of mixes like this and store it in a pint or quart jar. It's ready at a moments notice. I just label it and it's ready to store for several months.
Way better than the store bought kind!
Servings -
1
packets worth
Ingredients
4

tsp

beef bouillon granules

3

Tbsp

dried onion flakes

2

tsp

onion powder

1/2

tsp

garlic powder

1/4

tsp

pepper
Instructions
Stir ingredients together. If beef granules are too large, simply put them in a small baggie and roll over them with a rolling pin until they resemble a fine powder.

Store in an airtight container in the pantry, or in the freezer.
Souper Gift
I love to give practical gifts! I also love to receive them. If you make this up in a pint jar, put a bow on it and it makes a great gift. Stick it in a gift basket for a unique touch. Add a few recipes on some pretty cards and your gift will really stand out!
Robyn Adams loves to learn how to coupon and keep up with all the latest deals on The Couponing Journey. She's a wanna be Type A personality who spends her days keeping up with two energetic little boys when she's not chasing down bargains. She also wrote the successful ebook 30 Ways to Slash Your Budget in 30 Days available for free download on her website.