I don't make dessert often, but when I do…it needs to be easy-peasy.
Like, this dump cake.
Peaches + cake mix + butter.
E-A-S-Y.
So easy that my 7 year old could do it! That is the name of my dessert game these days.
I love to treat my boys to yummy desserts…and I love to teach them how to make them (and work myself out of the job/teach them important life skills – like making easy cakes lol).
This makes this recipe an all-around winner in my book!
Here's how it goes down…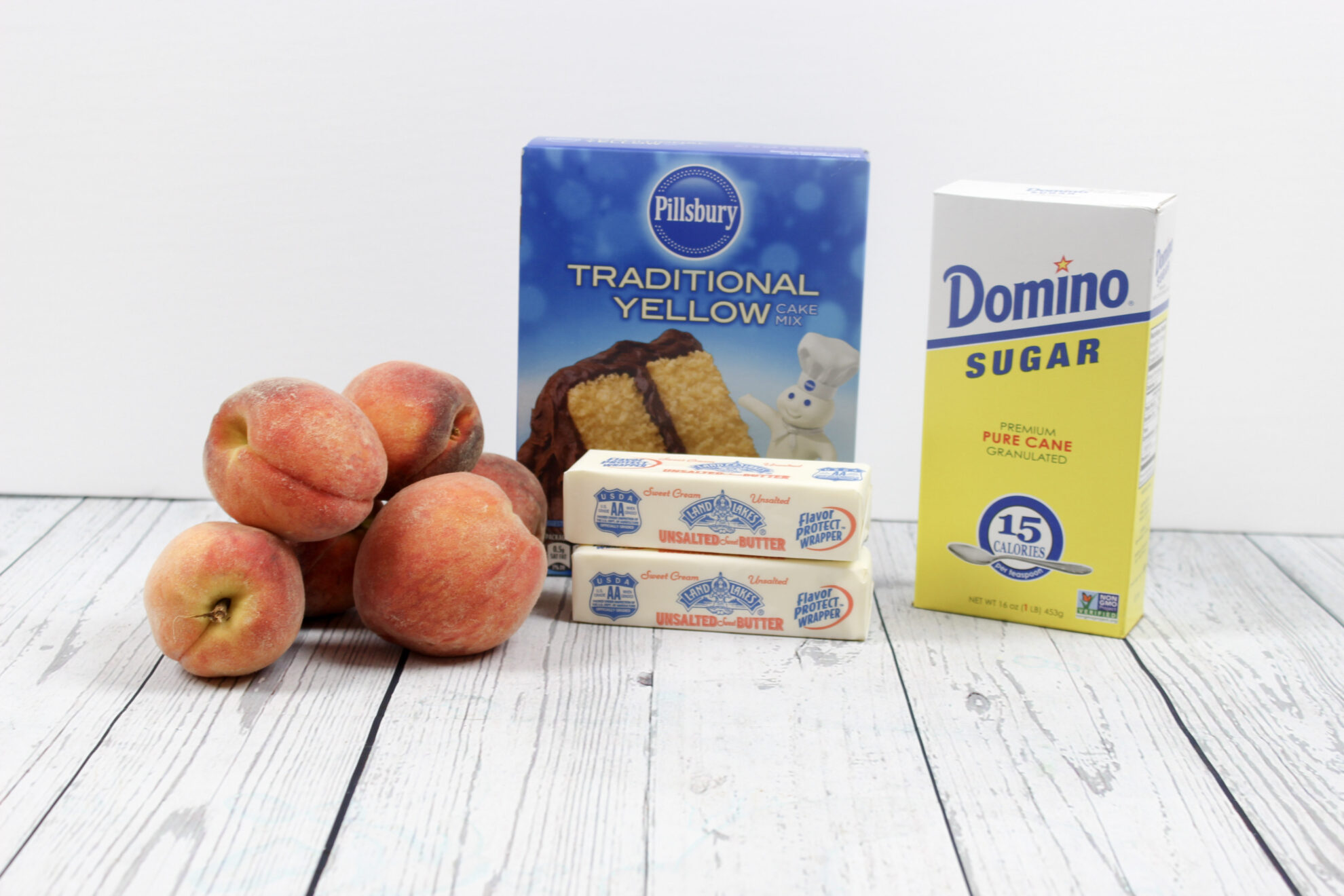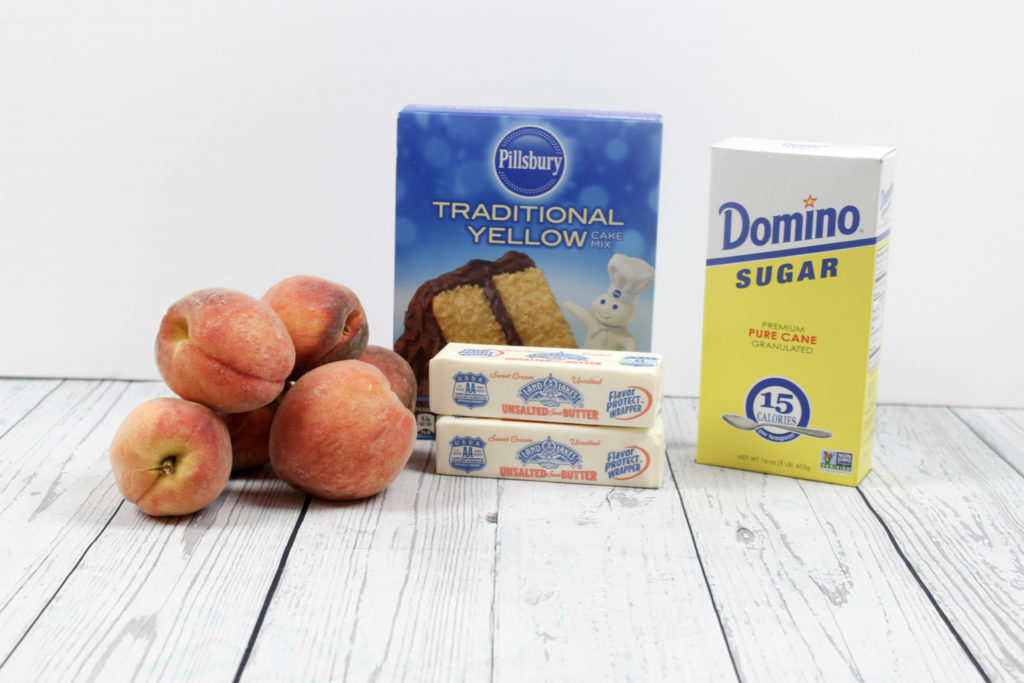 The players in this dump cake game.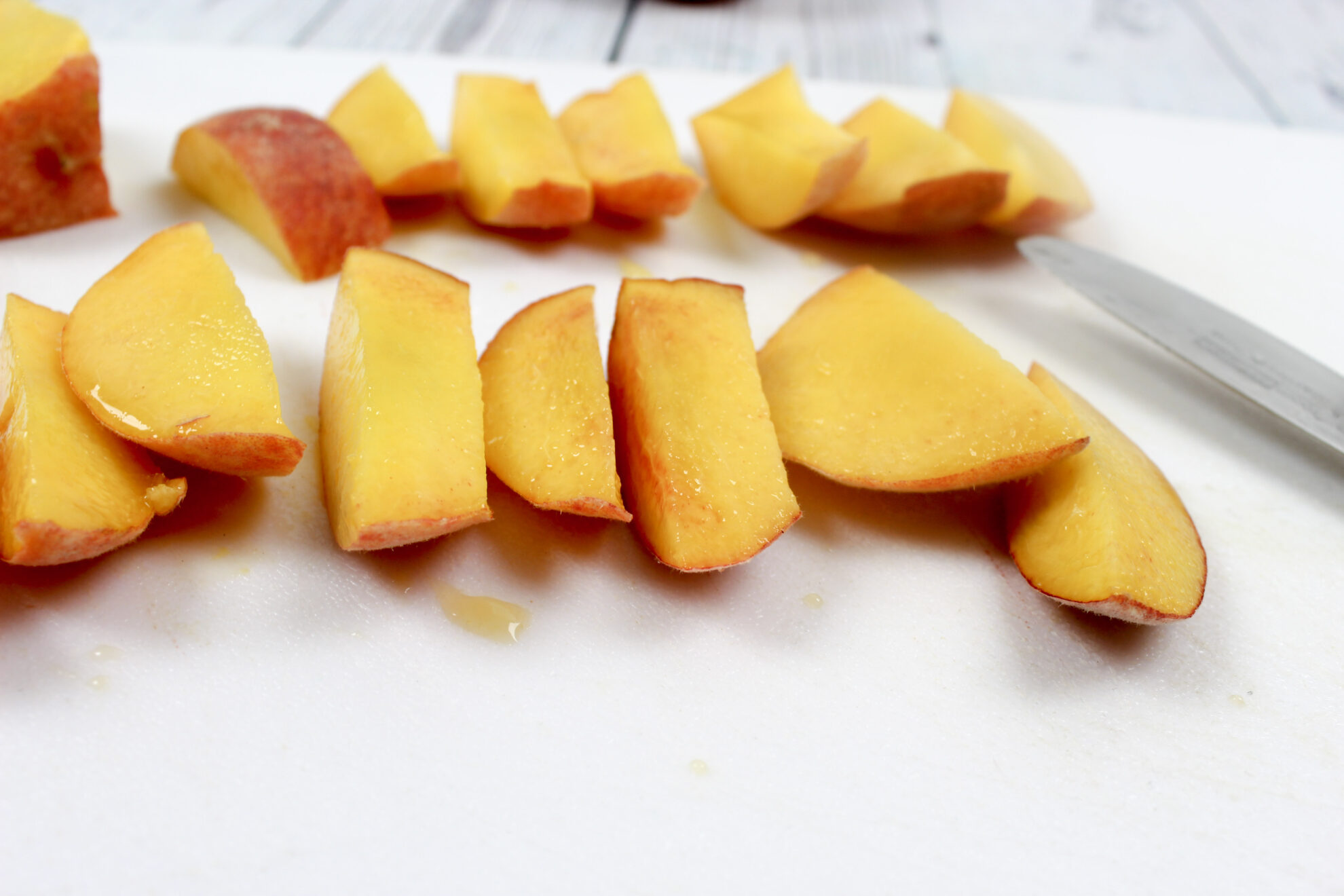 Slice those ripe peaches! (And resist the urge to sneak a few pieces for a snack!)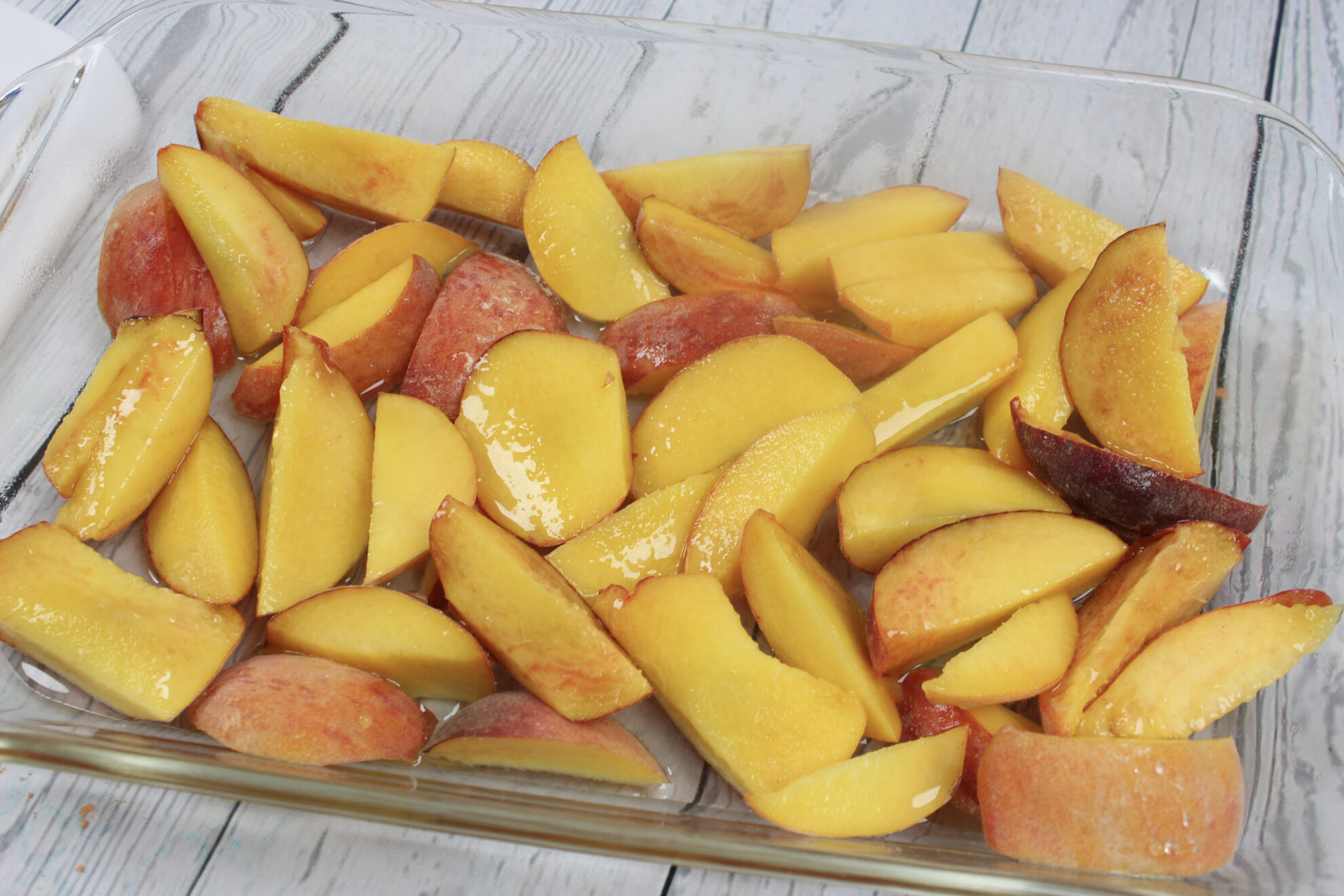 And toss with the sugar…then add to the baking dish.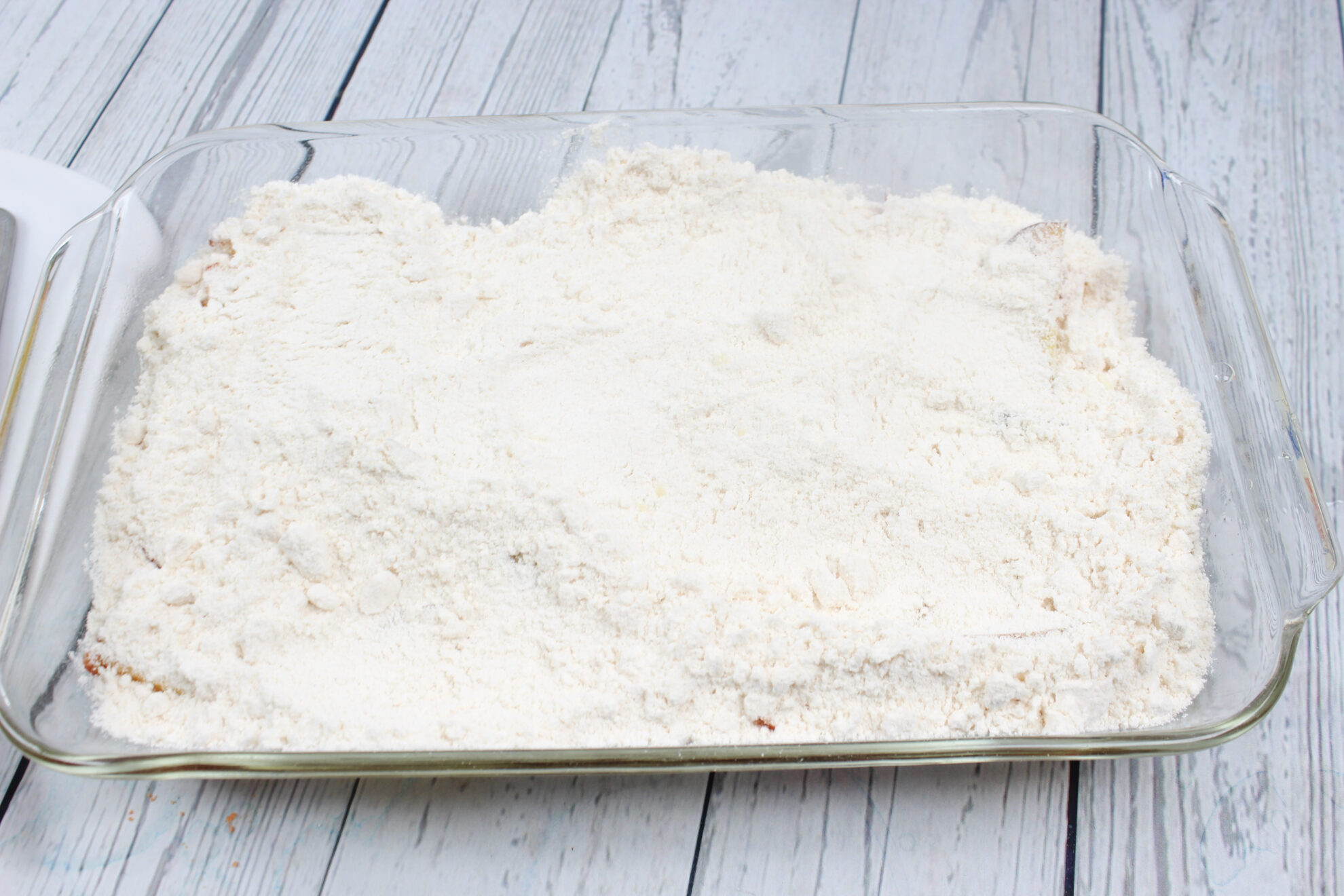 DUMP the cake mix right over the peaches.
Slice the butter and cover completely.
Bake…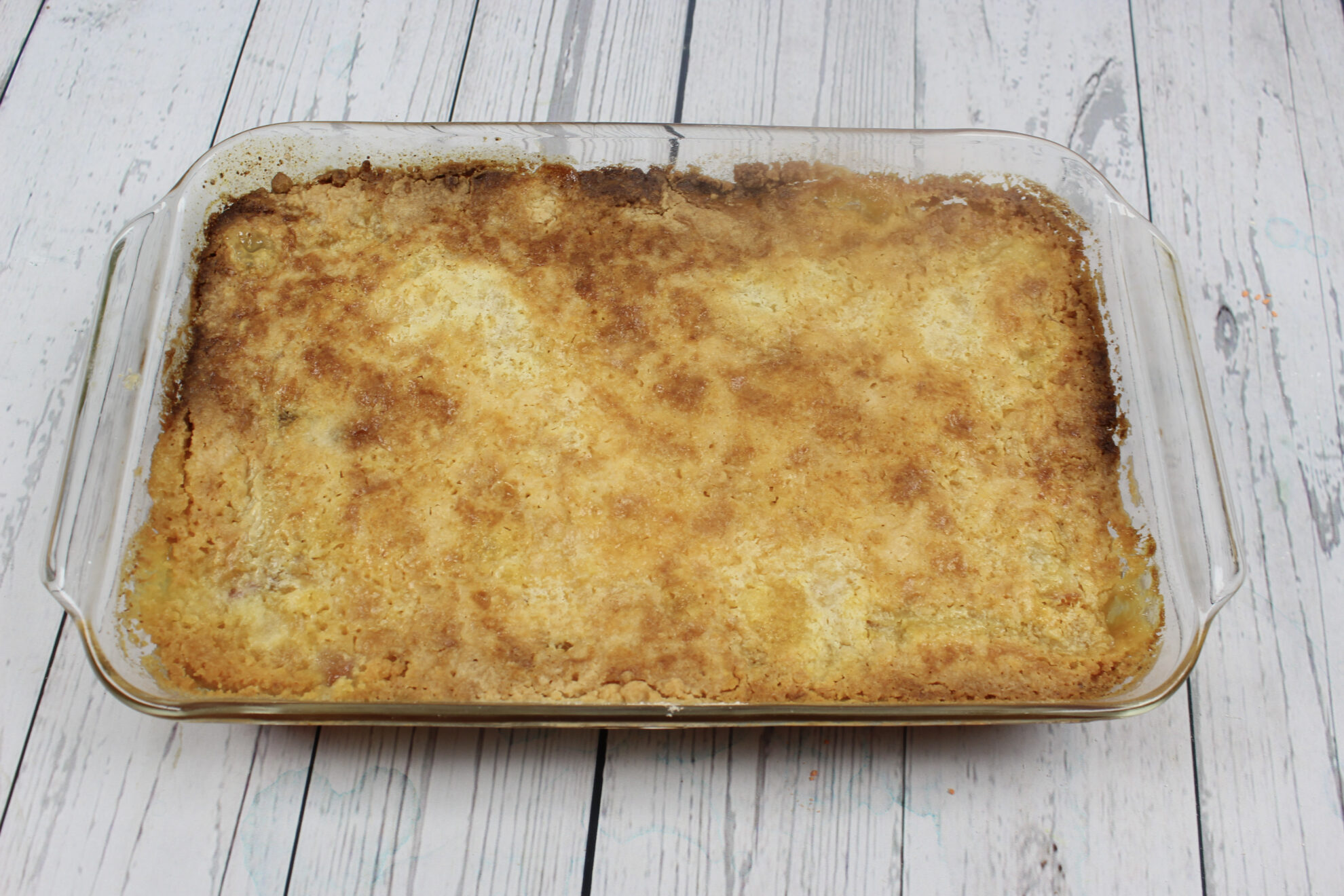 And you end up with this pan of delicious-ness!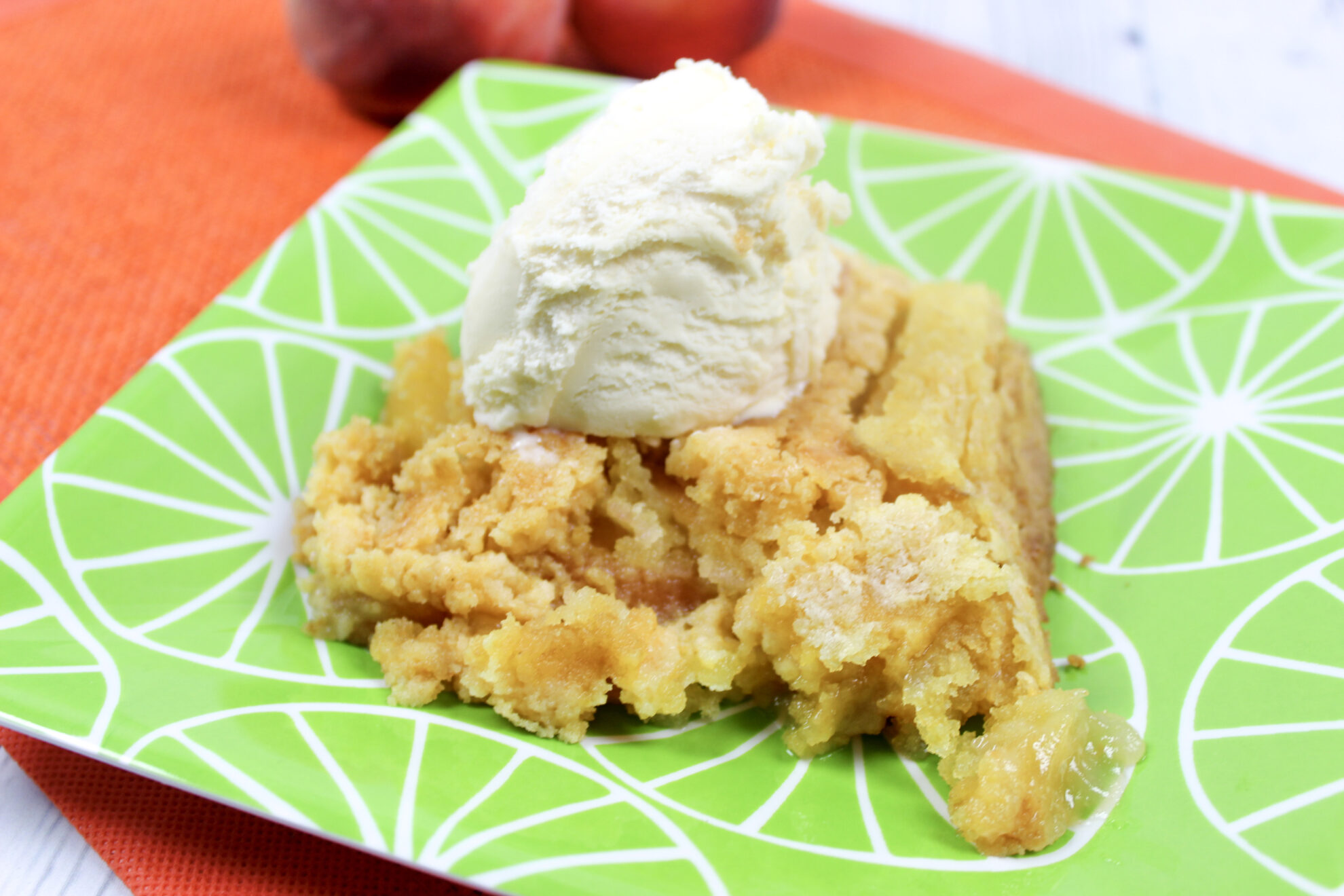 Top with ice cream…and enjoy!!
Ingredients
1

box yellow cake mix

2

sticks butter

6

ripe peaches

(or 2 cans peaches with syrup)

1

cup

water

1

cup

sugar
Instructions
Preheat oven to 350 F. Lightly grease a 9x13-inch baking dish with non-stick cooking spray.

If using fresh peaches, cut 6 peaches and place at the bottom of the pan. Since you won't have the syrup canned peaches come with, mix 1 cup of sugar with 1 cup of water and then pour over the fresh peaches.

DUMP the yellow cake mix over the peaches, pressing down firmly.

Cut thin slices from the 2 sticks of butter and place on top of the cake, making sure to cover every area.

Bake in the preheated oven for 60 minutes, or until the top is golden brown.

Enjoy - it's delicious on it's own or with a scoop of ice cream!