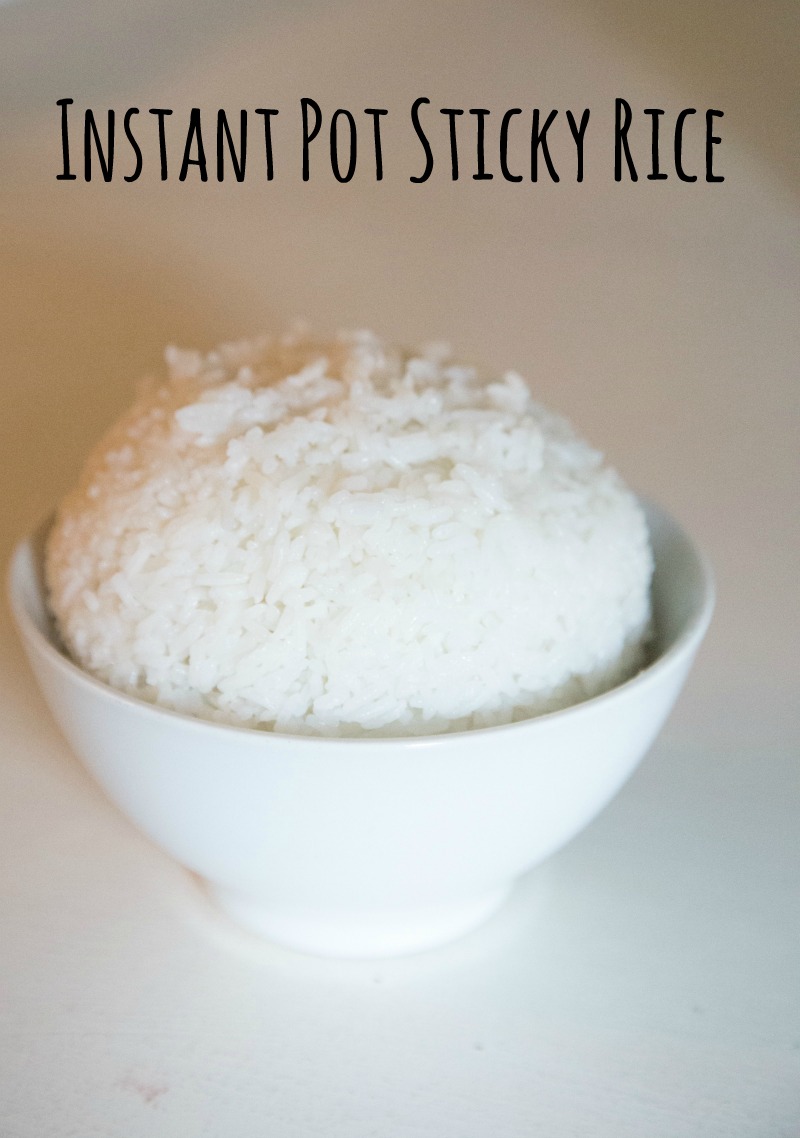 Sticky Rice – the foundation to all "fakeout takeout" meals. It's perfect with Asian skillet/wok meals, it's perfect for DIY sushi, it's perfect for curry.
If you need "Chinese joint style rice," you are in luck. Because this is the EASIEST POSSIBLE INSTANT POT MEAL EVER. And the end result.
Sticky rice, literally. Stick to your fork rice, that's ready to accompany your favorite fakeout takeout meal at home!
Couple Tips Before I Share the Recipes:
Don't use regular white rice. Use jasmine.
Don't skip the rinsing of the rice. It just takes a minute and is a key part to the end result of actual sticky rice. (Reason being, it washes and rinses away any extra starches that are hanging around on the rice grains. This keep the water from getting too milky and the rice from getting mushy.)
Be patient on the release and wait the full 10 minutes before releasing and opening.
Alright then, let's get to pressure cooking!
Instant Pot Sticky Rice

Yield – 4 side dish servings

Preparation Time – 2 minutes

Cooking Time – 7  minutes in Instant Pot

Ingredients

1 cup jasmine rice
1 cup hot water
Pinch of salt

Directions

Rinse the rice in a colander with cold/lukewarm water. Rinse until the water runs clear under the colander.
Transfer the rinsed (and wet) rice to the base on the Instant Pot insert. Add the hot water and put the lid on.
Set to Sealing.
Cook on Manual Mode, High Pressure for 7 minutes.
Let naturally release for 10 minutes, then release the steam valve and let remaining pressure release.
Remove insert and serve Instant Pot Sticky Rice as side dish or base for the meal.