Make takeout style white rice at home like a pro!
Learn the two different cooking methods for making takeout style white rice at home. Which will you try first – the instant pot method or the shock-boil method?
New cooking videos are released weekly, so please Like this Video & Subscribe to the $5 Dinners YouTube Channel!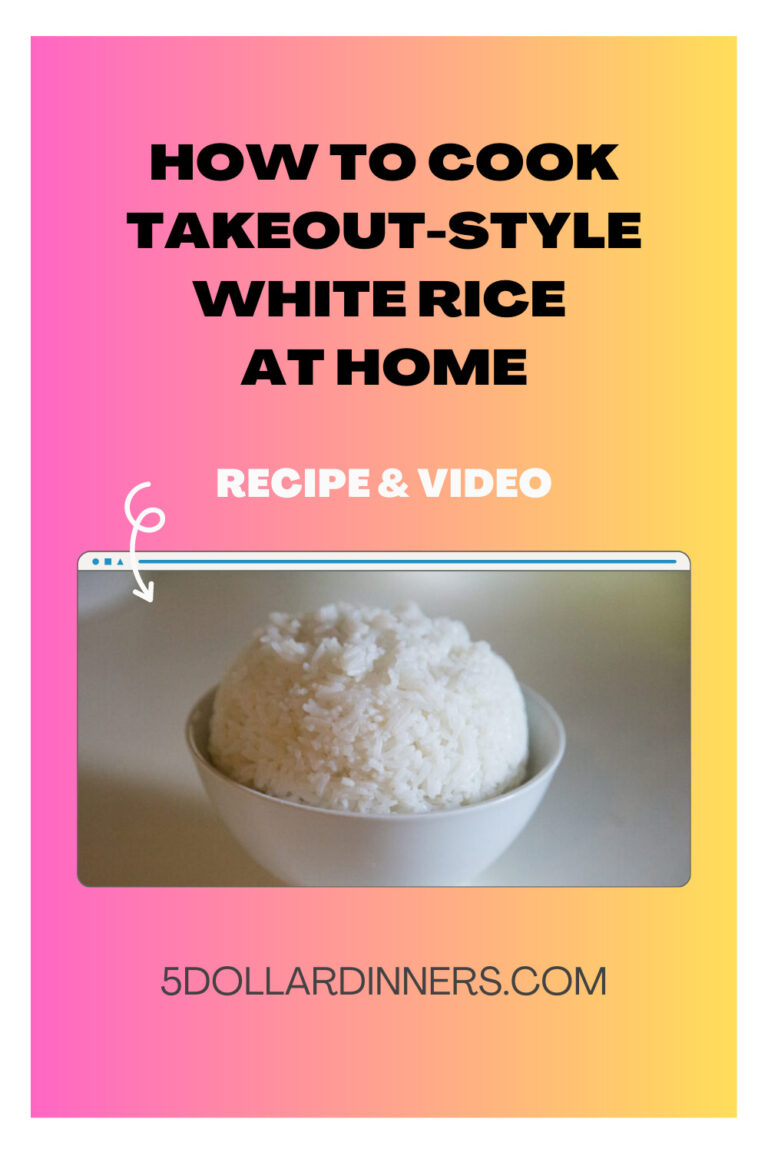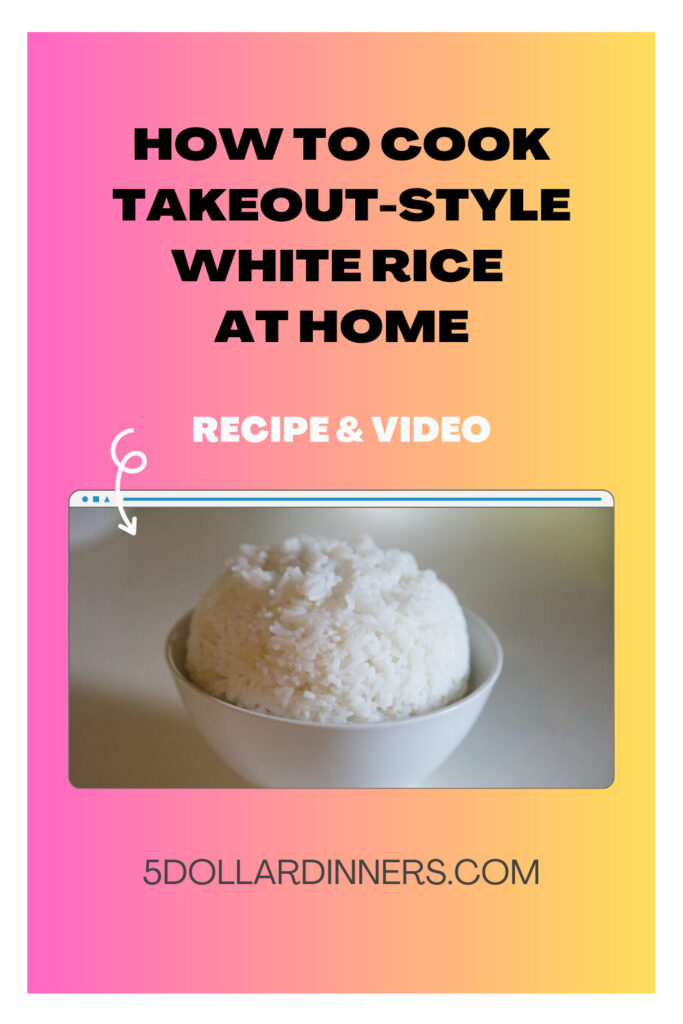 Video: How to Cook White Rice
Featured Products from the Erin Chase Store
Recipe: Instant Pot Sticky Rice
You don't need a fancy, expensive rice cooker to make the perfect sticky rice - just like your favorite takeout place serves. You just need an instant pot. Oh, and read the directions carefully. 🙂
Ingredients
1

cup

jasmine rice

1

cup

hot water

Pinch of salt
Instructions
Rinse the rice in a colander with cold/lukewarm water. Rinse until the water runs clear under the colander. DO NOT SKIP THIS STEP.

Transfer the rinsed (and wet) rice to the base on the Instant Pot insert. Add the hot water and put the lid on.

Set to Sealing.

Cook on Manual Mode, High Pressure for 7 minutes.

Let naturally release for 10 minutes, then release the steam valve and let remaining pressure release.

Remove insert and serve Instant Pot Sticky Rice as side dish or base for your meal.
Video
Recipe: Shock & Boil Stovetop Rice
How to make the perfect white rice on the stovetop!
Ingredients
2

Tbsp

canola or vegetable oil

2

cups

white rice

long or medium grain

4 1/2

cups

water

or broth

Salt, pepper, butter, seasoning

to taste
Instructions
Heat the oil in a heavy saucepan or Dutch oven. Measure the water, so it's ready to pour in.

Toss the dry rice kernels in the hot oil for 30 seconds to 1 minute.

When the rice begins to brown, quickly pour in the water and stir the rice into the water. Bring to bubbling, cover, reduce heat to medium and let simmer for 10 minutes. After 10 minutes, turn off the heat and let it sit on the warm stovetop. Do not open the lid.

After 10 minutes, open the lid and fluff the rice with a fork, spatula or Spoonula (see above from our store!)

Serve the perfect White Stovetop Rice with your meal.