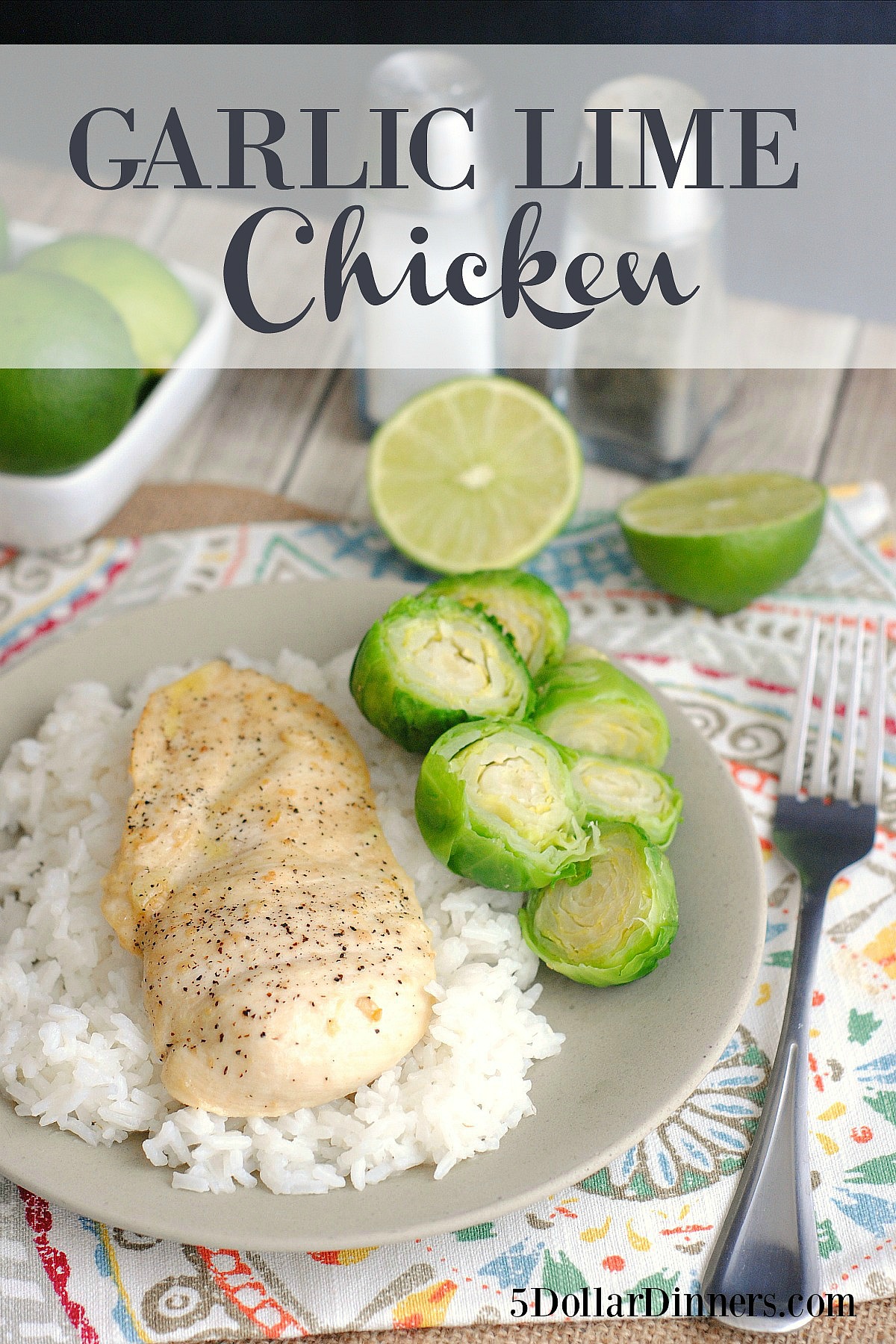 I love how chicken is like a blank slate or empty canvas…and that you can give it so many different wonderful flavors with different sauces and marinades.
This particular marinade is super simple and is perfect for chicken that you plan to freeze, say…when you buy extra from a great sale or deal at your grocery store?! The chicken is frozen with the marinade, then when you're ready to cook it you can thaw it in the fridge overnight or for a few hours. As the chicken thaws, it's also marinating. The acidity of this particular marinade (from the lime juice) really helps soften the chicken and infuse the flavor from the marinade into the meat.
It's a simple flavor combo with powerful and tasty results!
The recipe below is for baking, but this chicken would also be great on the grill…and served in tacos or on a salad!
Enjoy!
A simple yet powerful marinade!
Ingredients
4

small

boneless chicken breasts

1/4

cup

lime juice

1/4

cup

olive oil

1

Tbsp

minced garlic

Salt and pepper, to taste

1

cup

brown rice, as side dish

Salad, as side dish
Instructions
In a mixing bowl, whisk together the lime juice, olive oil, minced garlic, salt and pepper. Add the chicken breasts and coat with the marinade. *Place in the fridge and let marinate for at least 2 hours.

Preheat oven to 350 F.

Cook the rice, as directed.

Place the chicken and marinade into baking dish and bake in the preheated oven for 35 minutes, or until chicken is cooked through. If desired, run under the broil for 2 minutes to crisp up the tops of the chicken.

Prepare the salad.

Serve Garlic Lime Chicken over rice with salad.