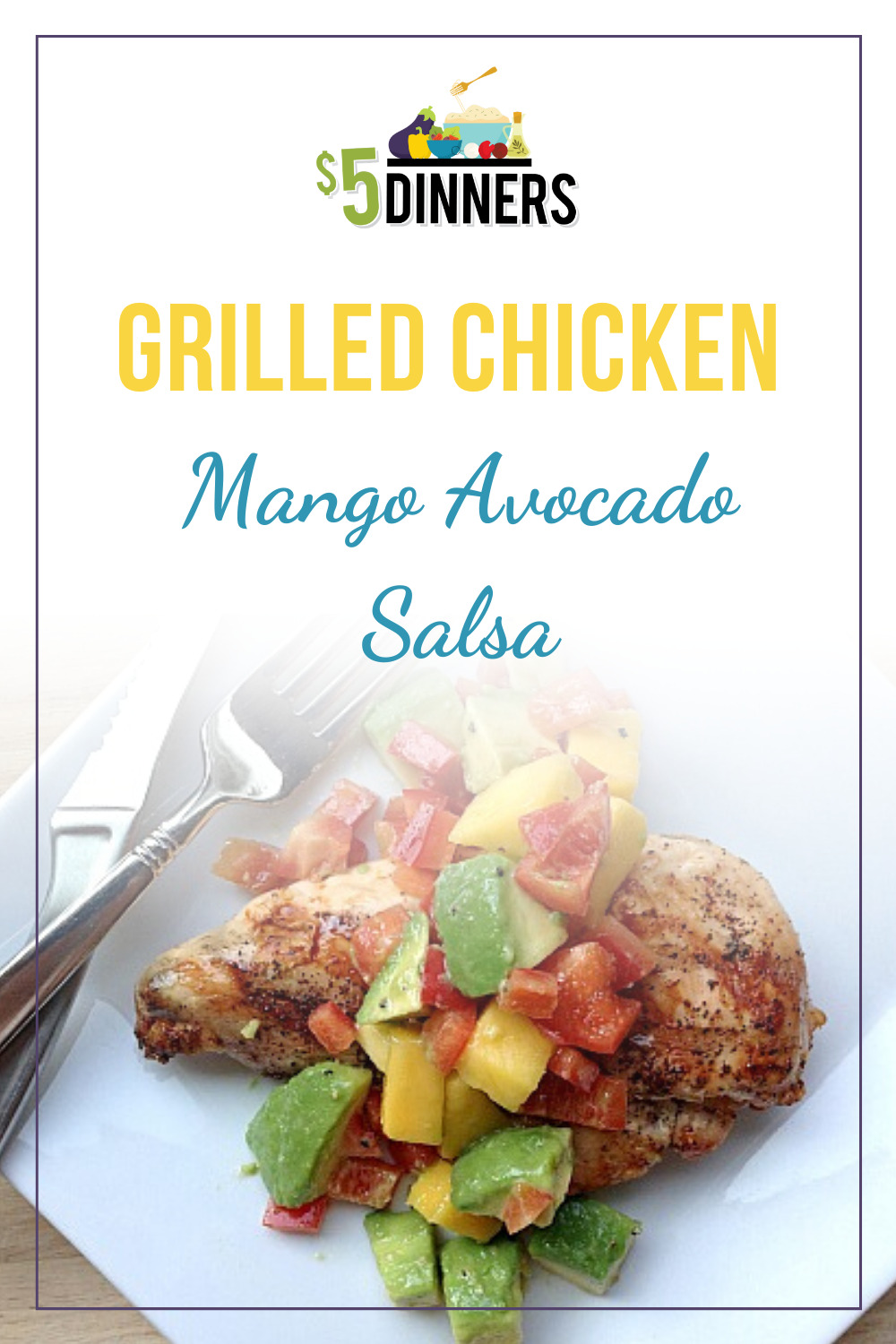 Lately, I've been spending more time on Google+. (Come on over and say hi!) I still don't "get it" completely and it hasn't become a part of my routine like Facebook and Pinterest are, but I do come across the most delicious and droolworthy desserts and meals.
Like this Salted Caramel Skillet Brownie.
(I'm not sure if it was the skillet brownie part, or the salted caramel part that got me. But put the two together and I might have had to wipe the drool off my computer. Not kidding.)
And then there was the Margarita Chicken with Mango Avocado Salsa from From Foodie with Love. I made it that night y'all. Except I didn't marinate it…because I didn't have time. Still, so so so delicious. I also think this would be great topping combination for a salad…in fact, that's what I had for lunch the next day…salad with diced grilled chicken, mango, avocado and red pepper. Happy, happy, happy!
(Speaking of which…who is excited that Duck Dynasty is back on?!?)
Enough with the rambling, and onto the recipe!!!
Quack.
(Note: our family eats 2 large chicken breasts, cut into "deck of card" sizes. Make 3-4 smaller ones if your family eats more!)
Also, some helpful links
The recipe now, really…
You need to try this. Like, this week! You'll love the combo!
Ingredients
2

large

chicken breasts, marinated if you have time!

Seasoning salt and pepper

2

mangoes, seeded and diced

1

avocado, seeded and diced

1

red pepper, seeded and diced

2

tsp

favorite vinaigrette salad dressing, tangy or sweet will work!

1 1/2

cups

brown or white rice

OR, serve over salad greens
Instructions
Marinate or season the chicken breasts and grill on both sides until cooked through, about 7 minutes on each side. Cooking time will vary depending on thickness of the chicken and temperature on the grill.

Meanwhile, in a mixing bowl, toss together the diced mango, the diced avocado and the diced red pepper with the vinaigrette.

Cook the rice as directed. Note that brown rice can take almost an hour to cook.

Serve the grilled chicken breasts over salad greens or rice, with the mango & avocado salsa on top.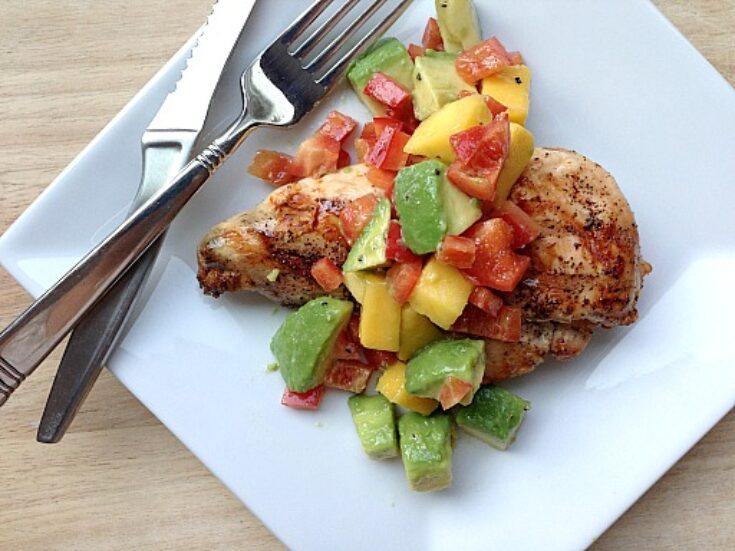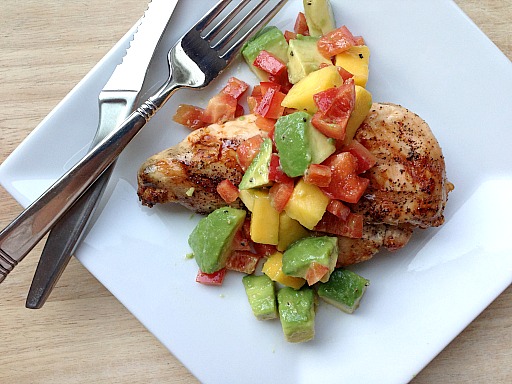 This recipe is featured on Meal Plan Monday #226.