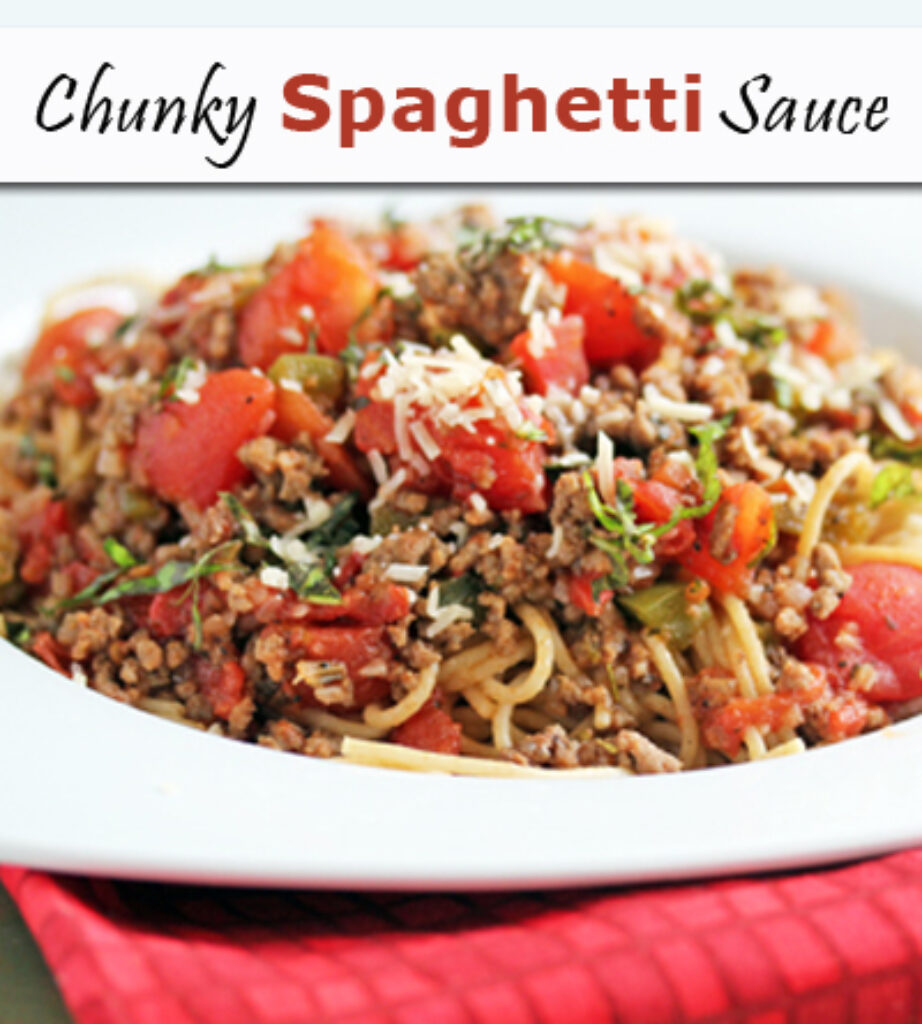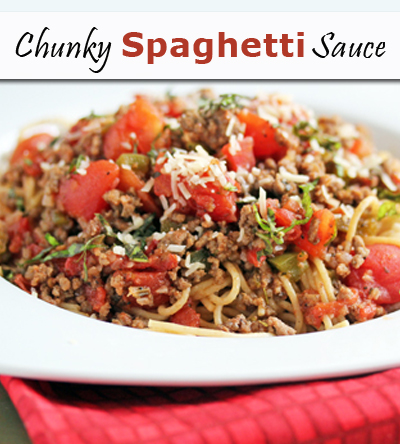 The recipe/food that I always have alongside the shredded chicken in the freezer is spaghetti sauce. It's so easy to brown 2-3 extra lbs. of ground beef in a large saucepan and mix up a triple batch of sauce. Just be sure to let it cool completely before adding to the freezer bag or container.
If freezing in a baggie, remove as much air as you can from the bag and freeze flat on a baking sheet. If freezing in a container, be sure to leave 1/4″ of headspace as it will expand slightly when it freezes.
Do you double/triple batch and keep spaghetti sauce in your freezer?
If you're ready to try, here are 2 great freezer friendly recipes to start with…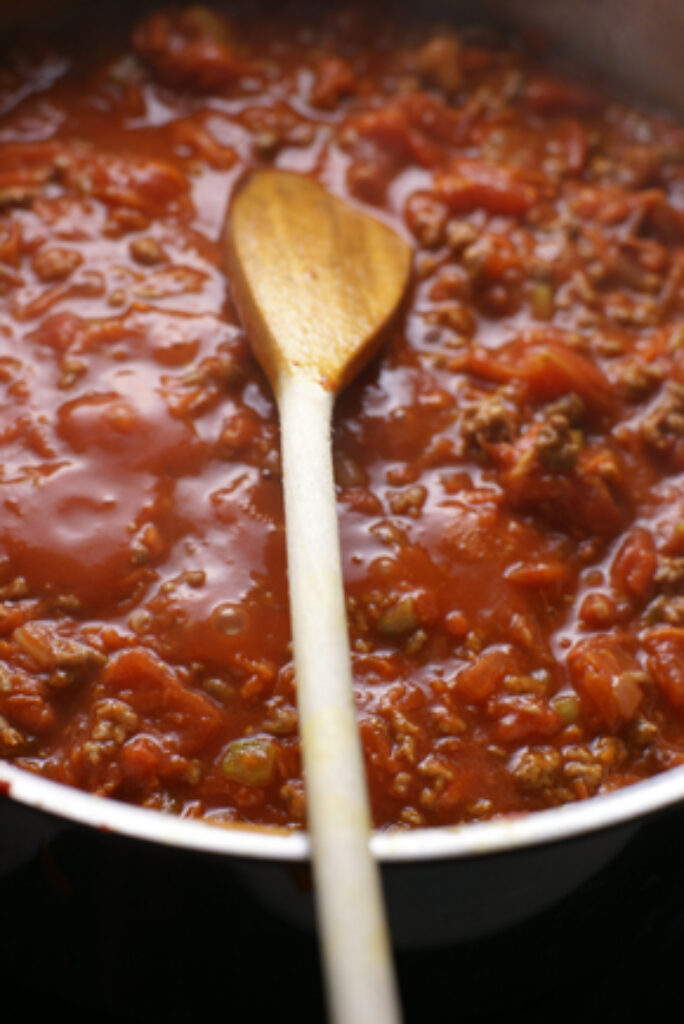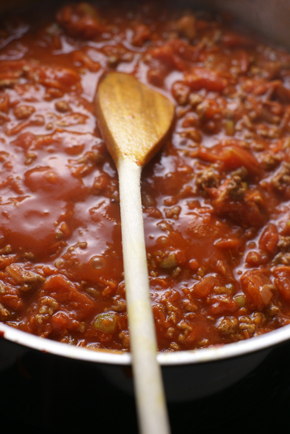 Follow $5 Dinners' board 31 Days of Freezer Cooking Recipes on Pinterest.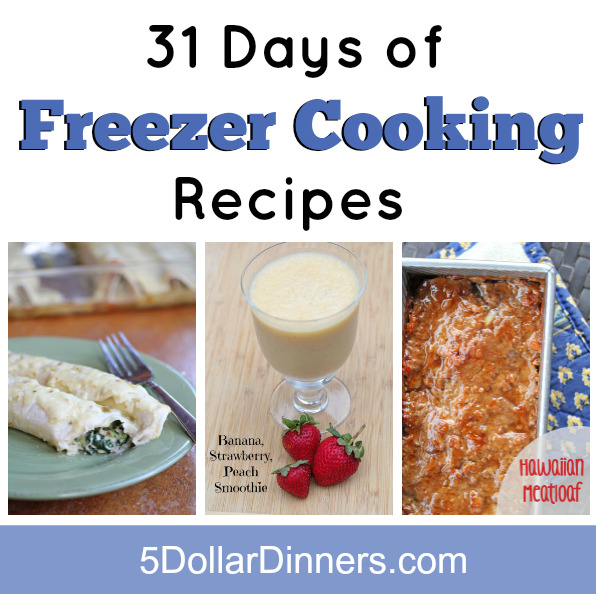 While I love being in the kitchen, I need to make my time spent cooking as efficient as possible…and how I accomplish that is with batch cooking, freezer cooking and keeping easy and quick meals or ingredients ready to go in the freezer. This month, I'll be sharing all my favorite freezer cooking recipes, tricks, hacks and how-tos.