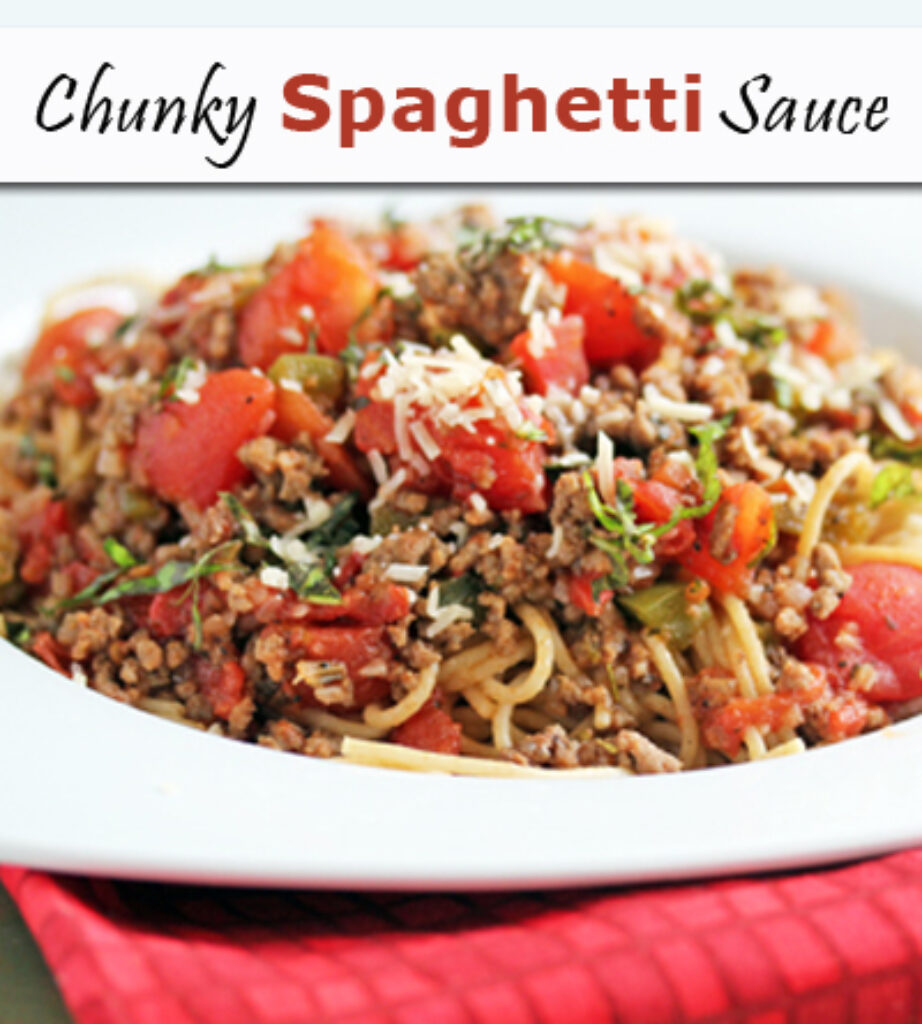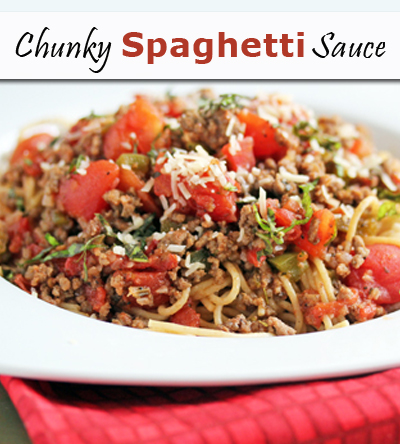 When I first learned that Ryan did indeed have an allergy to dairy (after having suspected it for many months), I really started scouring labels. I knew for the most part what did and didn't have dairy or milk, but it can very sneaky and often finds it's way into a wide variety of processed foods. One of the items I quickly discovered that contained milk or cheese was jarred spaghetti sauce. There were/are a few that don't have milk or dairy, but none that I liked!
So I had to start making my own. Not a big deal at all.
I quickly figured out that crushed tomatoes make the best spaghetti sauce with the right mix of garlic, onion, spices and pinch of sugar.
The boys have been so patient with me over these last few months trying new meal after new meal as I tested recipes for the One Dish Dinners cookbook. I ditched the meal plan last week and decided to make them one of their favorites…spaghetti.
But as I went to get the crushed tomatoes, there were none. No tomato sauce left either. Not even tomato paste.
*ruh roh*
I did, however, have plenty of diced tomatoes.
So I had to make do with what I had…and this was the result.
(We thought it was excellent for being an improv sauce, made on the fly!)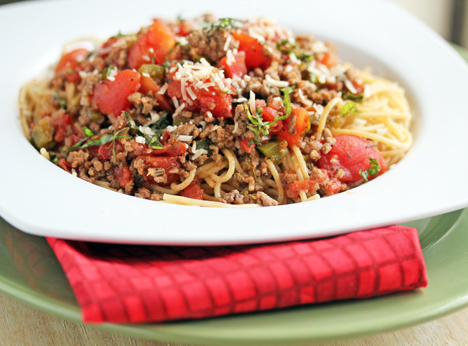 Does it get any better than homemade sauce?! Nope!
Ingredients
1

lb.

ground beef

1

Tbsp

minced onion

2

garlic cloves, crushed

2

15 ounce cans diced tomatoes, undrained

2

tsp

Italian seasoning

1

tsp

sweetener (I used honey while on my no sugar challenge)

Salt and pepper to taste

Pinchful of fresh herbs (garden)

Shredded or grated parmesan, couple pinchfuls
Instructions
In a large skillet or saute pan, brown the ground beef with the minced onion and garlic. Drain and return to skillet.

Ad the diced tomatoes, Italian seasoning, sweetener, salt and pepper. Bring to bubbling, then reduce heat to low and cook for 8-10 minutes.

Garnish with fresh chopped herbs and Parmesan cheese.

Serve my Chunky Spaghetti Sauce over noodles with side salad or spinach. Or corn. Or whatever.