Need New Recipes for Rotisserie Chicken?
We have TWO Easy Weeknight Dinner Recipes Made from ONE Rotisserie Chicken!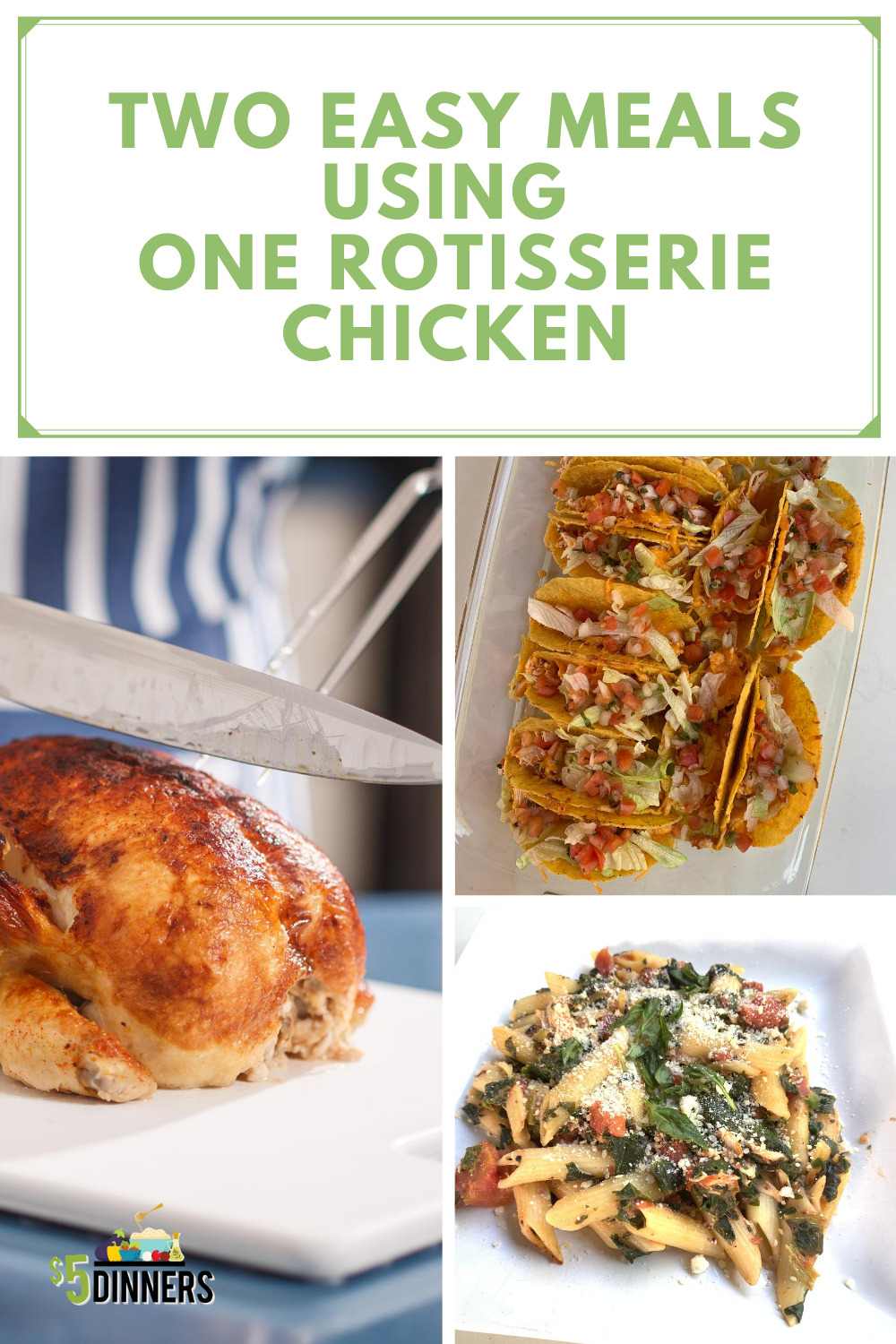 Get the best bang for your buck with that rotisserie chicken!! We can even promise that it won't feel like you're eating the same meal twice.
Please take special note of my oven tacos hack. All hacks are pretty cool, but a taco hack is extra cool and most important. Because it's just toooooo sad when a taco crumples all over your plate at the first bite. A little part of your soul crumples with it. And we can't be having that my friend!
I recorded this video with my friends from KSAT, for their SA Live Back to School Primetime Special.
Isn't Cody the cutest?! This might have been his big TV debut!?
And pardon my SUPER DORKY dance at the end.
My boys have not seen this yet, but when they do I know that I'll hear…'Mom, you're so cringe-y.'
What is with that word anyways?!
Watch the video below. The 2 recipes are below the video player. Enjoy!
xo
Erin
How to Make Dinner from a Rotisserie Chicken
Featured Rotisserie Chicken Recipes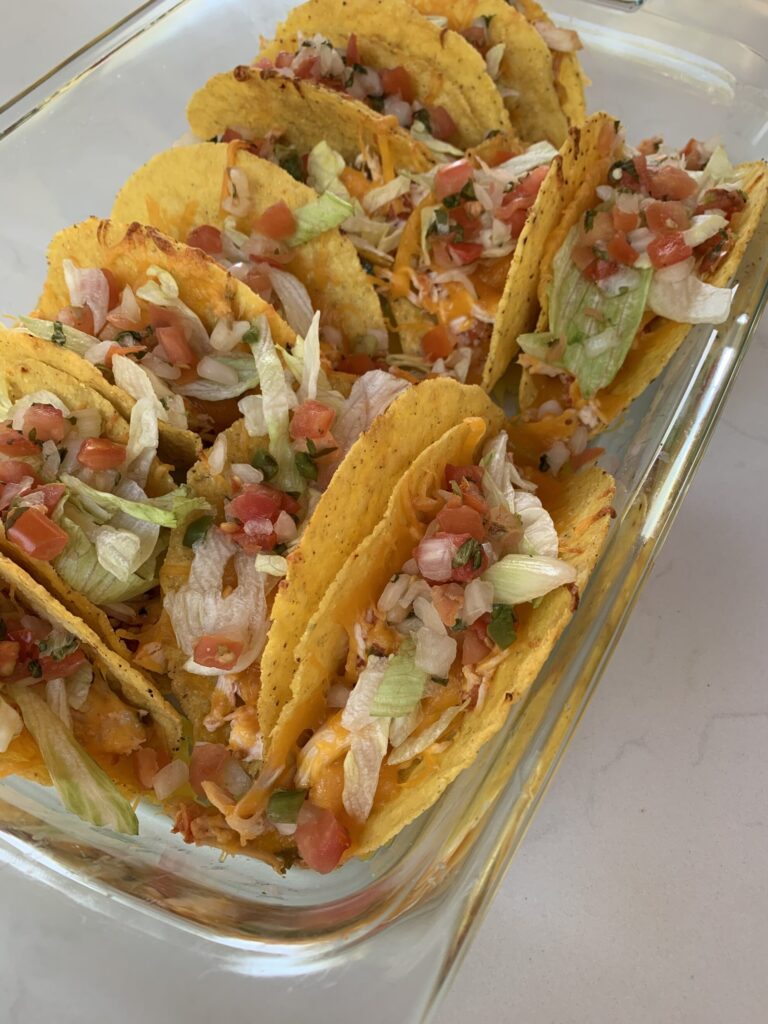 Simple twist for your next Taco Tuesday...and with this hack, you won't end up with a mess of taco on your plate!
Ingredients
2

cups

rotisserie chicken

shredded

1

cup

red or green salsa

12

hard taco shells

3

cups

shredded texmex blend cheese

1

cup

shredded lettuce

garnish

1

cup

pico de gallo

garnish

sour cream, guacamole or salsa

other favorite toppings
Instructions
Preheat oven to 350 F. Lightly grease a 9x13-inch baking dish with non-stick cooking spray.

In a large bowl, shred the rotisserie chicken and mix with the red or green salsa.

Place the taco shells into the baking dish and add a hefty pinch full of cheese to the base of the taco shell. Repeat until each shell has cheese.

Add the shredded chicken and salsa onto the shredded cheese in each taco shell. Add another hefty pinch full of cheese onto the shredded chicken. The cheese underneath and on top of the shredded chicken acts like "glue" and helps hold the taco together!

Put into the preheated oven and bake for 10 minutes, or until cheese has melted.

Let cool a few minutes before adding your favorite taco toppings and garnishes. Enjoy!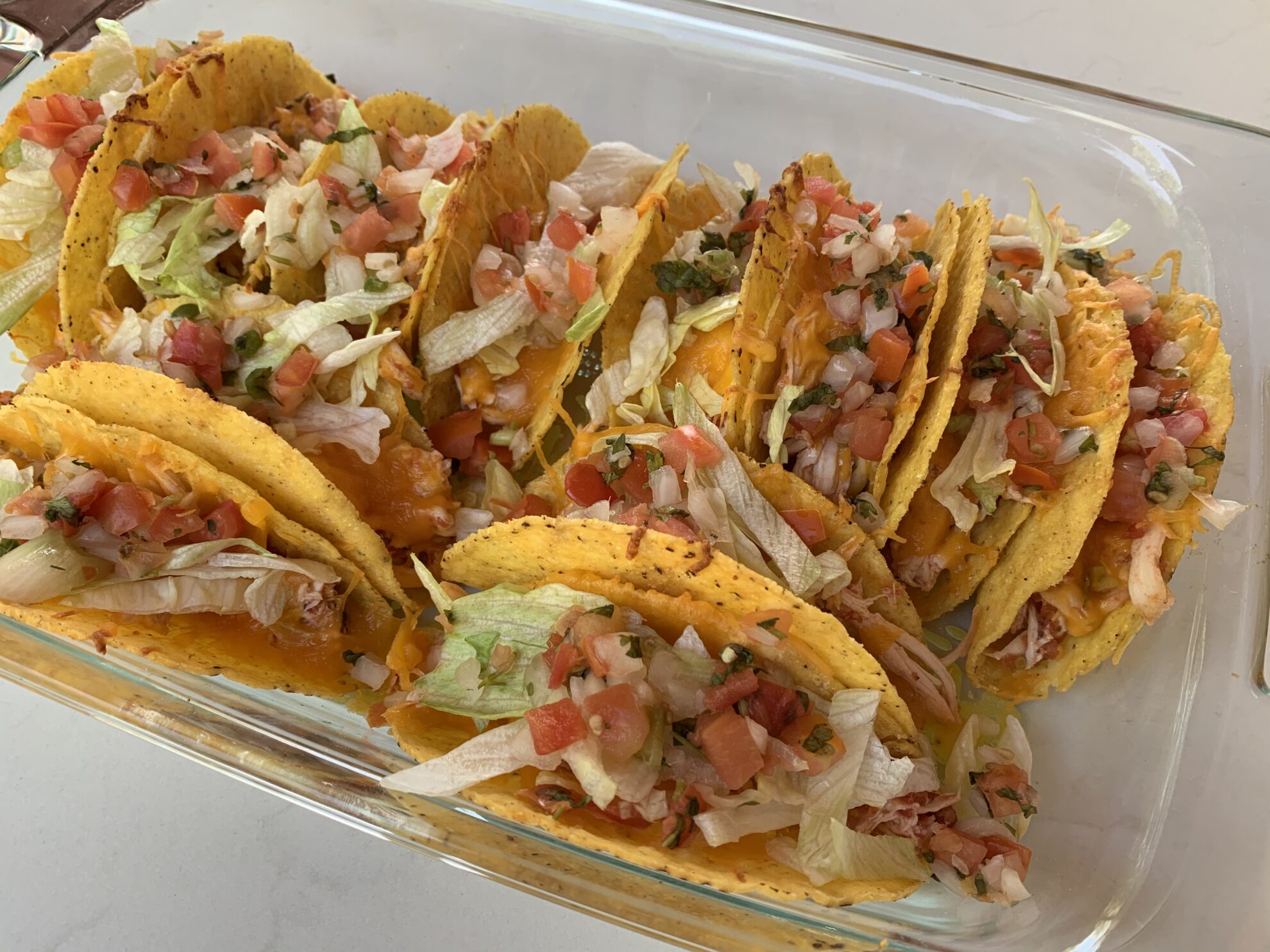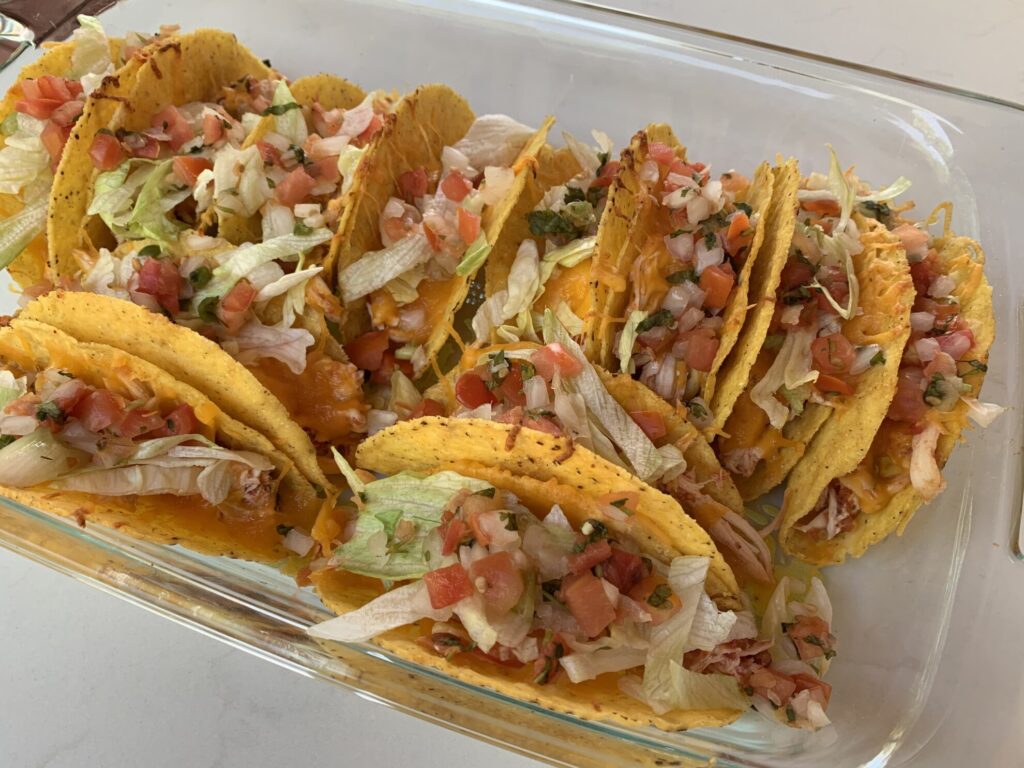 A delightful pasta skillet meal made with rotisserie chicken, spinach, and tomatoes.
Ingredients
12

oz.

box small shell pasta

penne or elbow

28

oz.

can diced tomatoes

12

oz.

bag frozen chopped spinach

slightly thawed

1

tsp

basil

1

tsp

garlic powder

1

cup

half and half or heavy cream

2

cups

rotisserie chicken

shredded

Salt and pepper to taste

1

cup

grated Parmesan cheese

divided

side salad

or other favorite veggie side dish
Instructions
Cook the pasta as directed on the package. Drain, and mix into the sauce as directed below.

In a large skillet, add the diced tomatoes and frozen chopped spinach and stir together over medium high heat for 4 to 5 minutes, or until spinach has melted.

Stir in the basil, garlic powder and half and half/heavy cream into the tomato sauce. Next, add the shredded rotisserie chicken and half of the grated Parmesan cheese. Stir occasionally and cook over medium high heat for 4 to 5 minutes, to allow ingredients to warm up.

Add the cooked pasta in with the remaining ingredients, and season with salt and pepper to taste.

Serve Tuscan Chicken and Pasta with a side salad, and garnish with remaining grated Parmesan cheese.