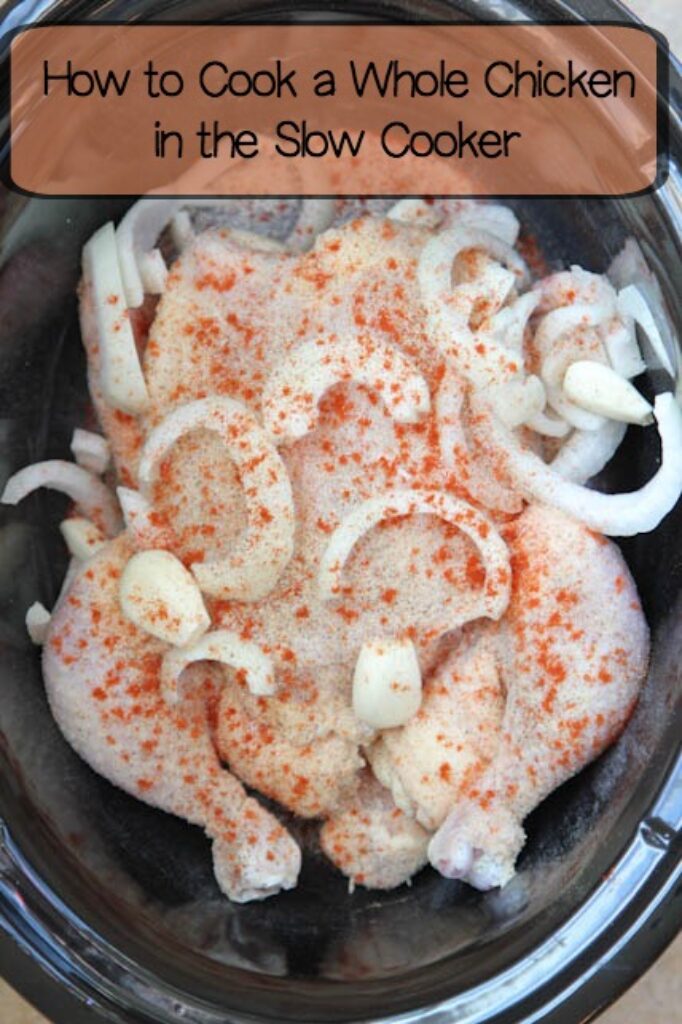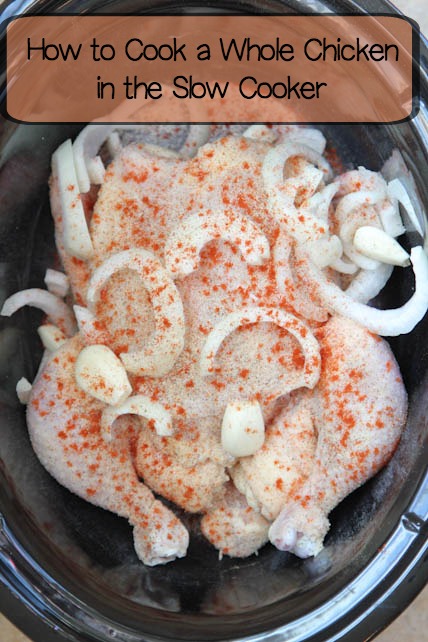 As we kick off this month of "rotisserie chicken recipes," I thought it would be important to share this money saving hack with you.
When I think of how to serve rotisserie chicken, I think of two things:
You can just cut it up and eat the chicken – drumsticks, thighs and the rest of it – along with some sides like rice or cornbread and some fresh veggies.
You can pull off all the chicken, shred it up and use it in different recipes that call for shredded chicken (there seem to be a bazillion of them, hence this series!)
Today's feature is about "making your own 'rotisserie' chicken." Or cooking a whole chicken in the slow cooker.
Why would you want to make your own, when you can buy them pre-made?
Because a whole chicken is the cheapest "per pound" type of chicken you can purchase.
And when you make your own in the slow cooker, you end up with enough shredded chicken for 2-3 meals AND homemade chicken stock. (One less thing to have to buy!)
And because when you cook it in the slow cooker, you really can't screw it up. (If you follow my directions!)
That's why!!!
And in case you missed this yesterday…
{Video on How to Pull Apart Rotisserie Chicken}
I'll be back tomorrow with how to "flavorize" your homemade rotisserie chickens. Will start sharing recipes on Monday 🙂
Erin