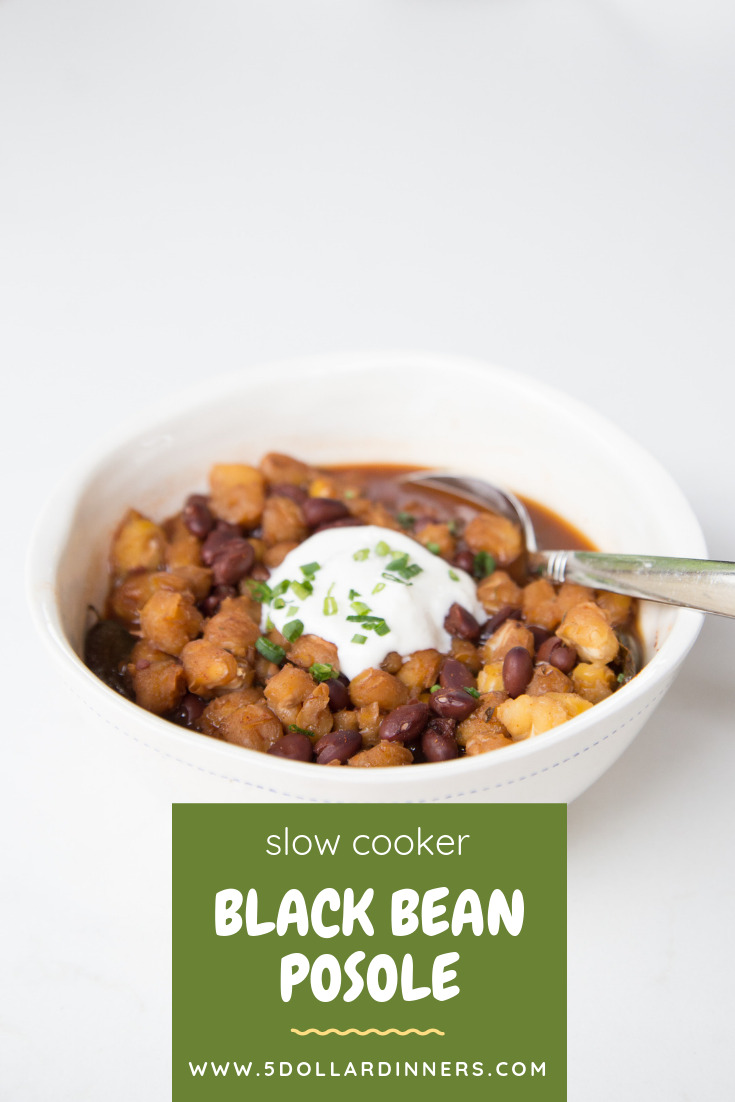 Y'all!
It's a vegetarian version of a traditional Mexican soup, made with spices like chili powder and oregano, poblano peppers, and hominy corn.
And it's SO SO SO SO SO GOOD!
I adore 'cheap and filling meals' like this one.
I'm often asked "how are you planning on feeding 4 teenage boys on a budget" – and the answer generally involves something along the lines of "big pots of beans and rice" – cheap and filling!
My teenage (and soon to be teenage) boys need LOTS of energy, LOTS of calories, and LOTS of proteins – and meals like this are a great way to accomplish all of that…on a budget.
Rice and beans together make up a complete protein. Beans alone are an incomplete protein, and beans plus hominy are closer to a complete protein.
Also, poSole or poZole.
It's like poTAY-to, poTAT-o.
However you choose to spell it or pronounce – english-spanish – it doesn't really matter. Right?!
What matters is the YUM factor of this meal! Enjoy!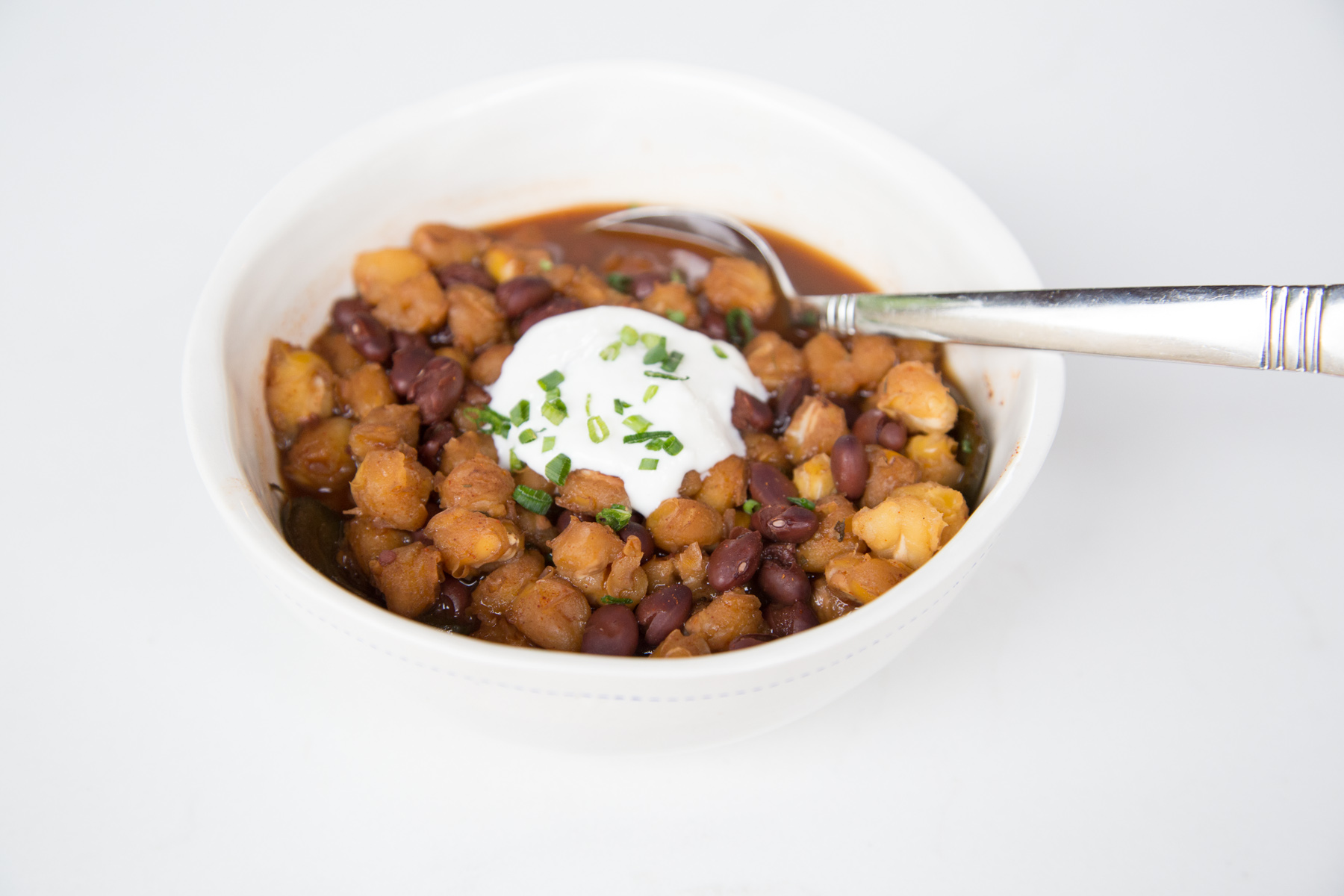 Don't want vegetarian/want more protein? Add in a few cups of shredded rotisserie-style chicken and use chicken broth in place of vegetable broth.
Ingredients
2 - 15 oz. cans black beans

28 oz. can golden hominy

8 oz. can tomato sauce

4

cups

vegetable broth

2 poblano peppers

2

Tbsp

chili powder

1 tsp dried oregano

3

Tbsp

lime juice

1/4 tsp cayenne pepper

Salt and pepper

Garnish: avocado slices

Garnish: fresh chopped cilantro or sour cream (omit if dairy free)

Side: salad
Instructions
Open and drain the black beans and hominy.

Seed and slice the poblano peppers.

Pour all the ingredients into the slow cooker. Set on low and cook for 8 hours.

Ladle the soup into serving bowls and garnish with sliced avocado and chopped cilantro.

Prepare the salad.

Serve Slow Cooker Black Bean Posole with avocado and cilantro garnish, with side salad.