Easiest Thanksgiving side dish ever!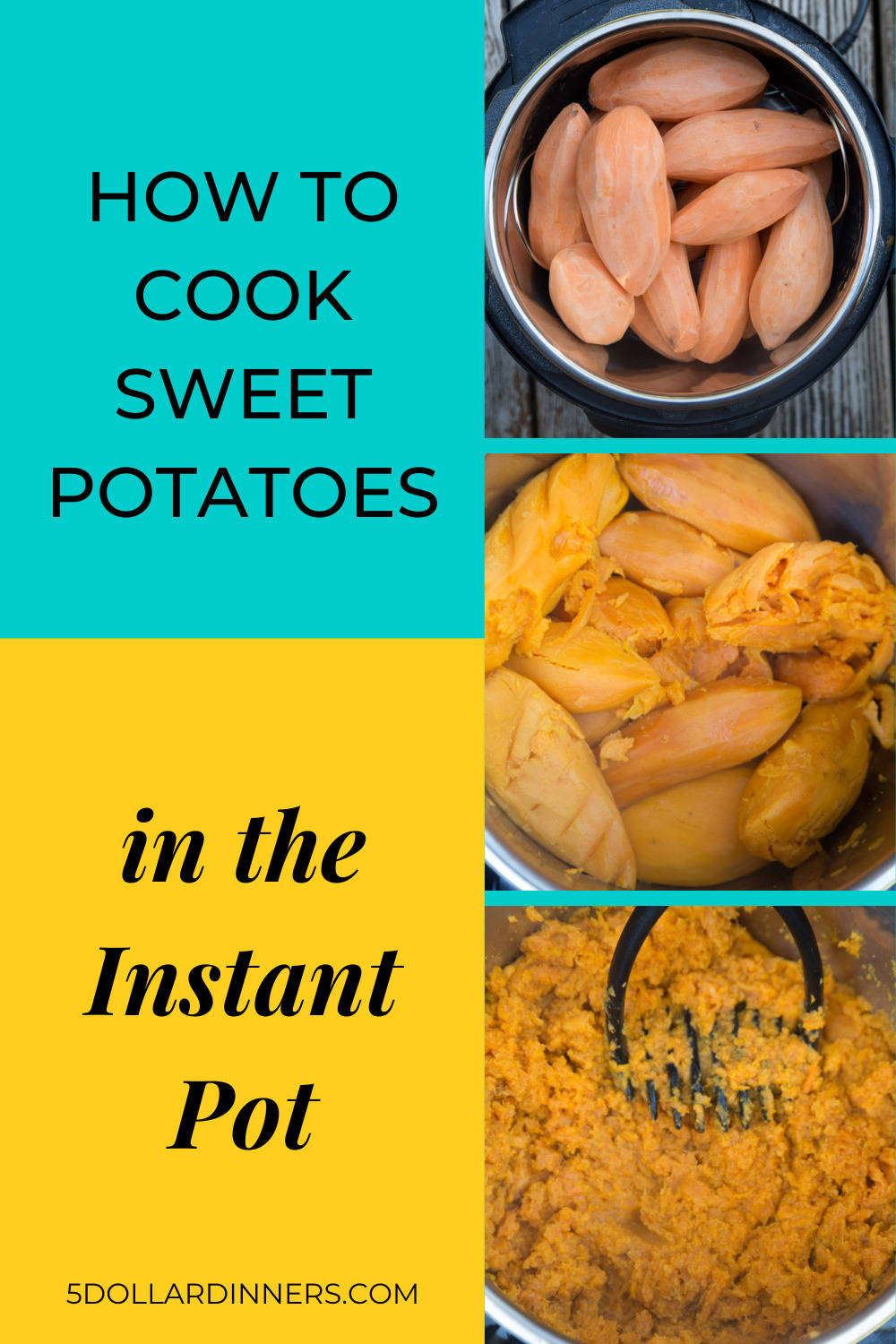 The Thanksgiving ideas and Instant Pot recipes continue…next up is these Instant Pot Mashed Sweet Potatoes. You could easily turn these into Sweet Potato Casserole, but I think they are sweet enough after they have been pressure-steamed and can be enjoyed with some butter and spices. The sweet potatoes naturally caramelize (and sweeten up) when pressure cooked, so I don't even think sweetener is necessary (which explains why it's not in the recipe!)
Here's a look at how to cook sweet potatoes in Instant Pot…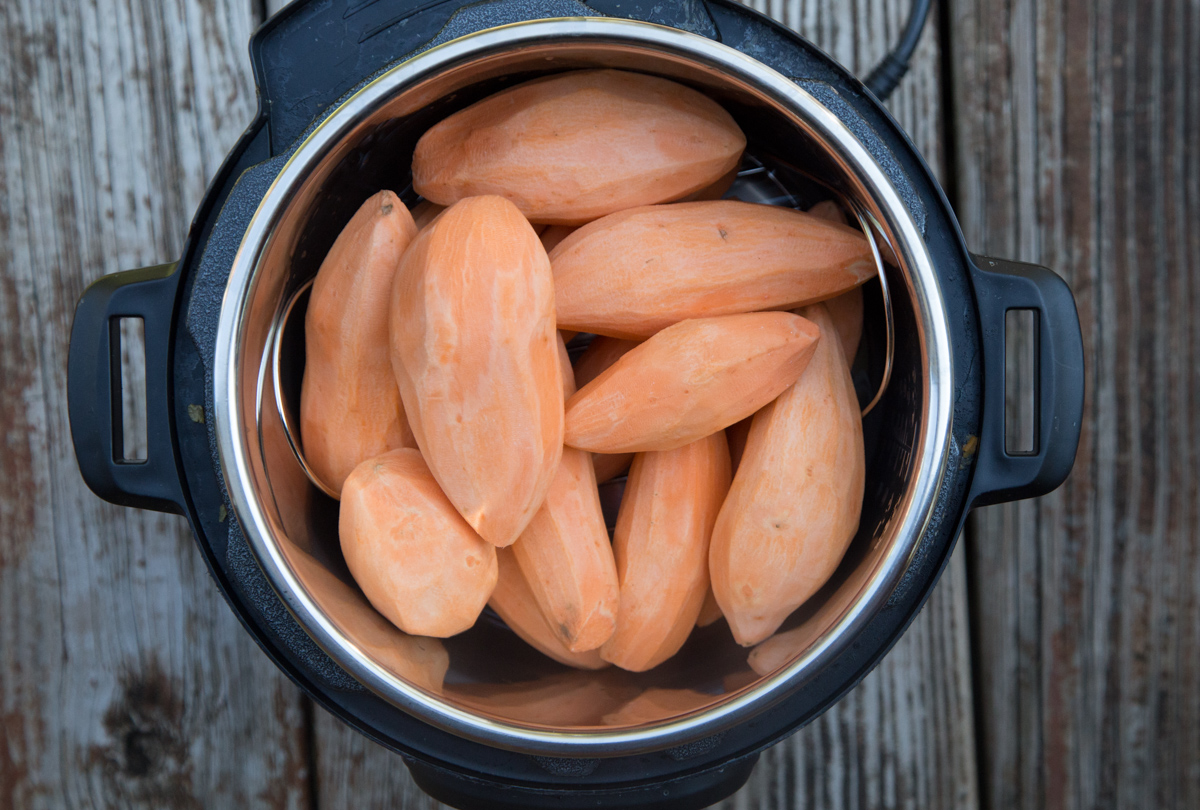 Peel and rinse sweet potatoes.
Place water and steam rack into insert, then add sweet potatoes.
Pressure cook.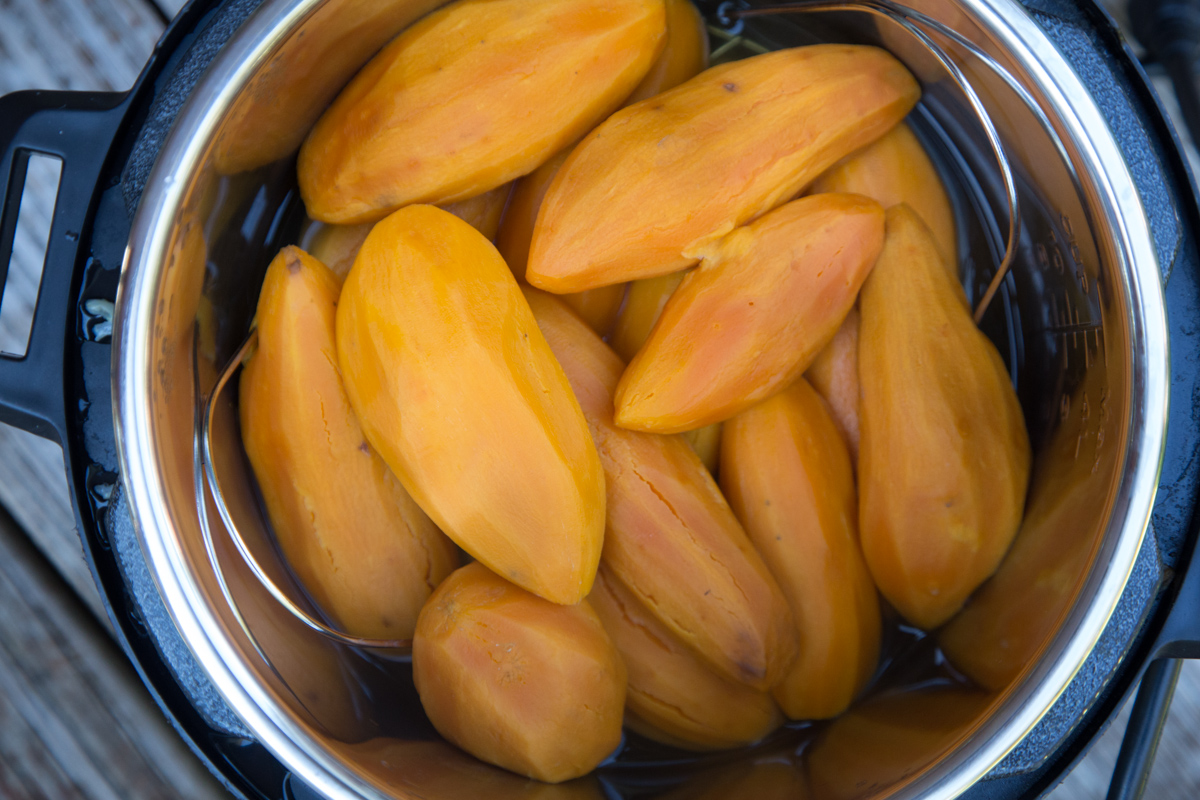 And they will turn out like this…
With lots of liquid in the insert. Drain/strain that off and remove the rack.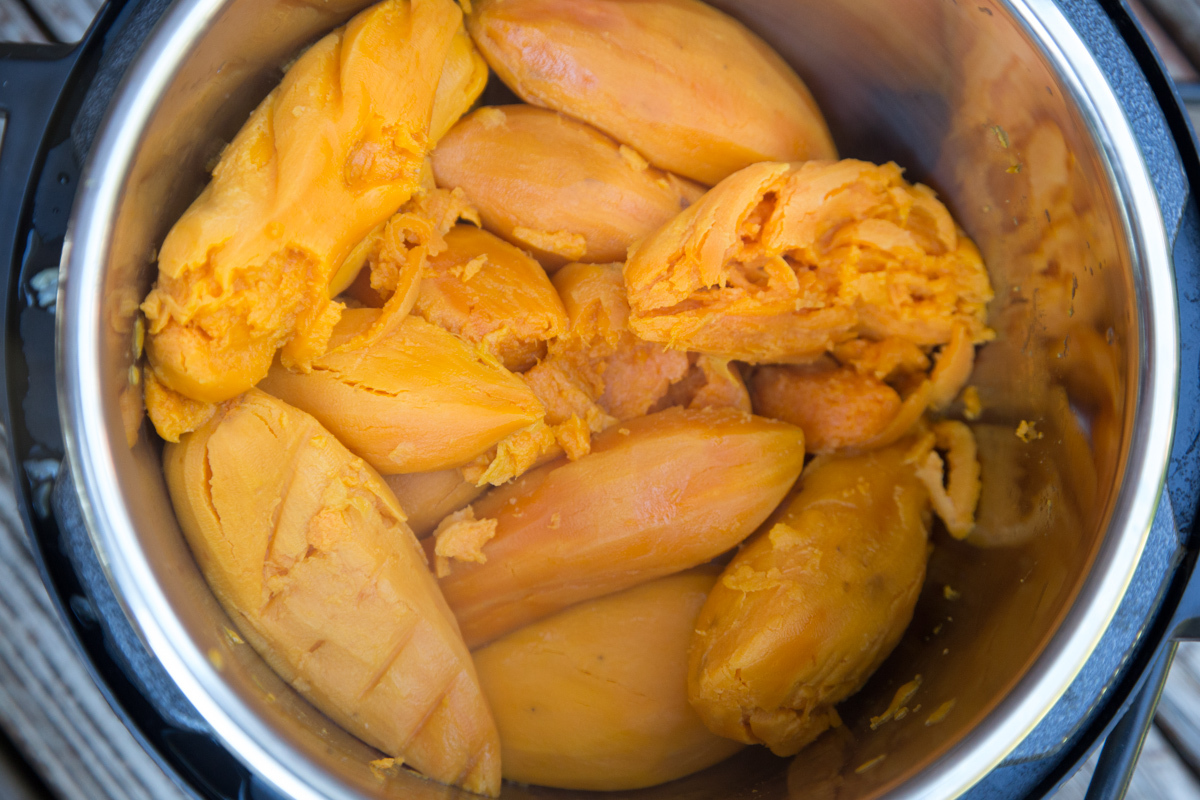 Add butter….
Be generous with the butter…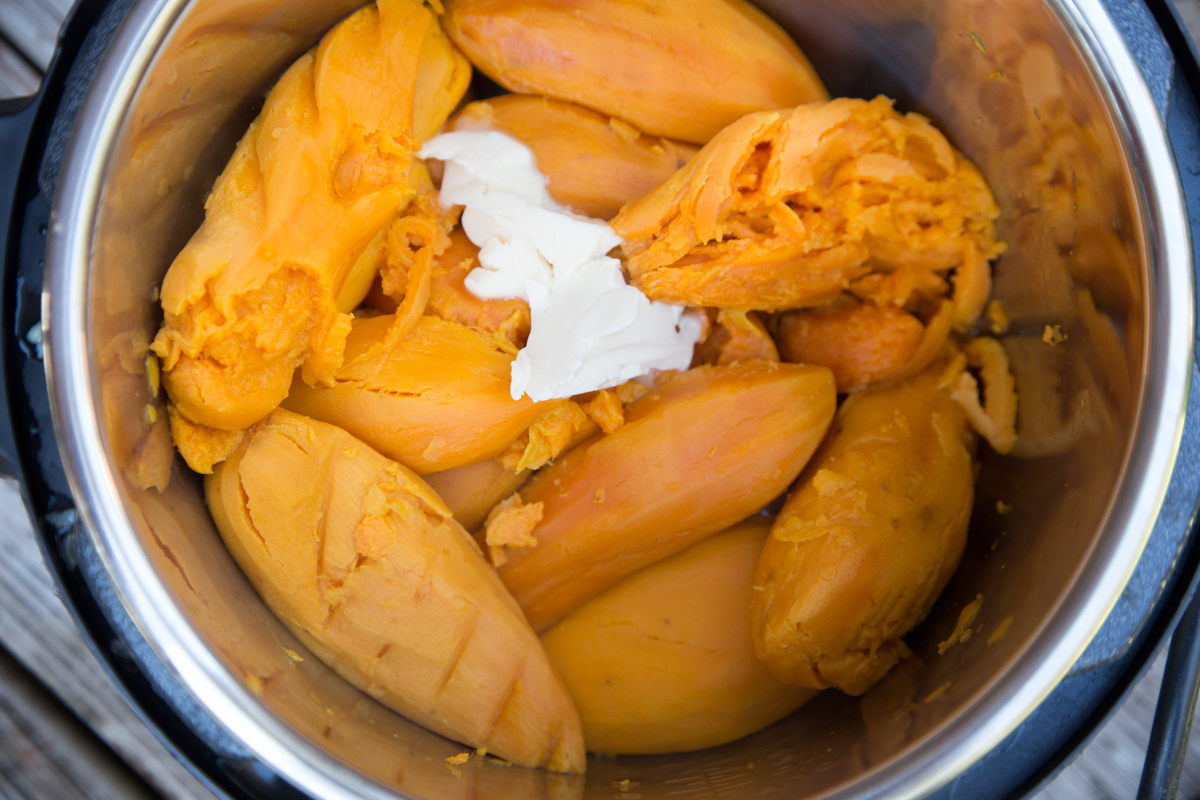 And some cinnamon too.
Also, ginger, nutmeg, cloves, allspice…whatever your sweet potato loving heart desires.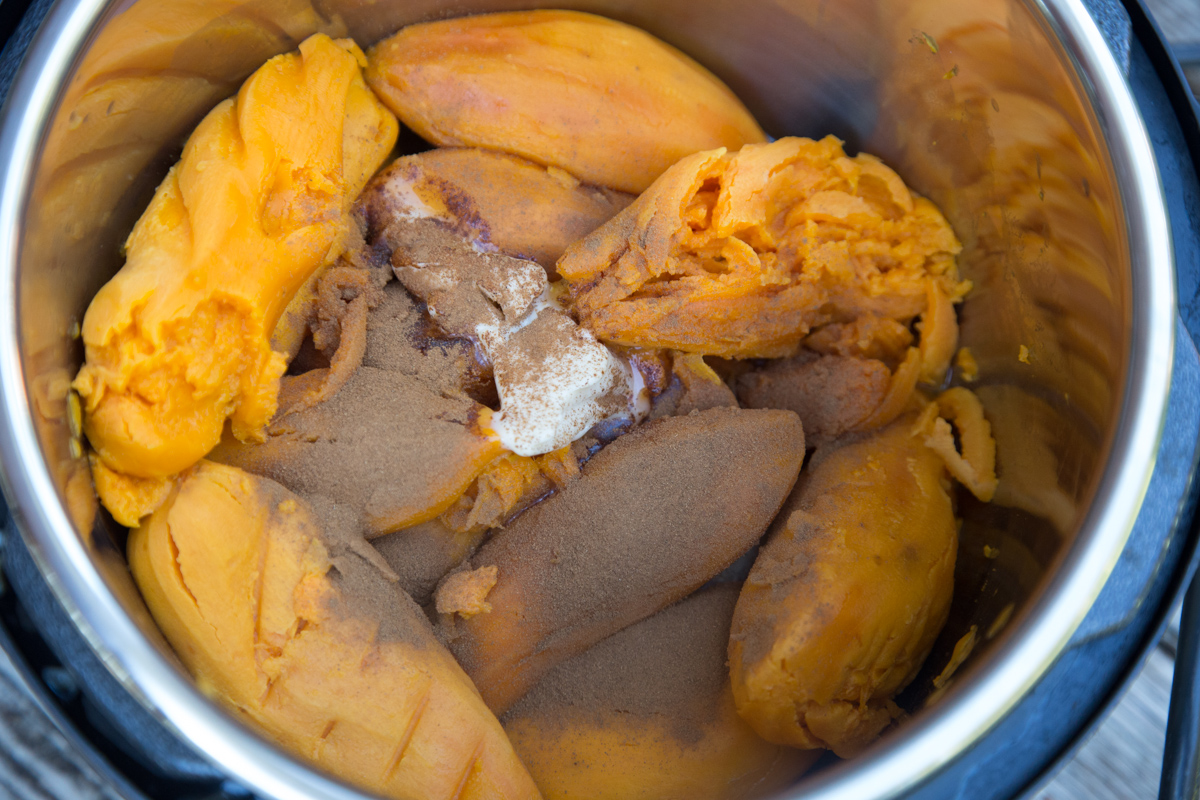 Get to mashing.
Right there in the same pot.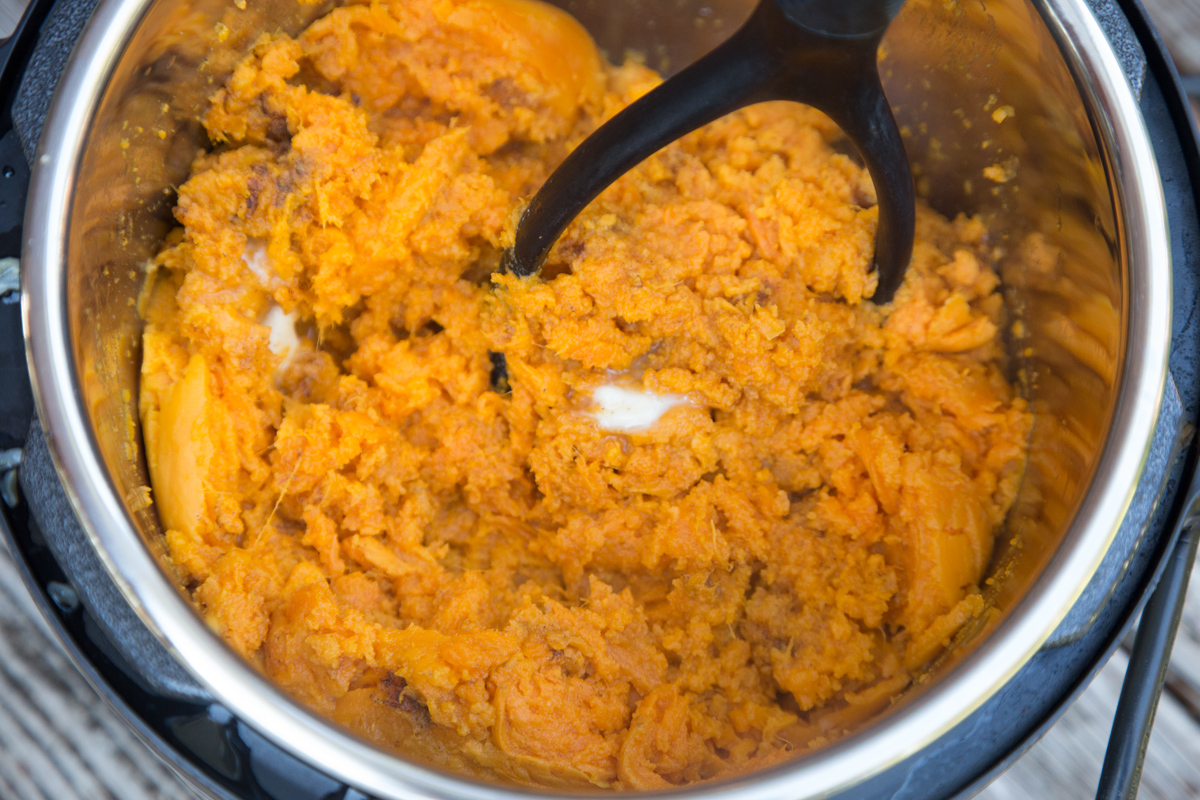 Once mashed, transfer to serving dish and enjoy with your holiday meal.
Or….
Helpful Instant Pot Resources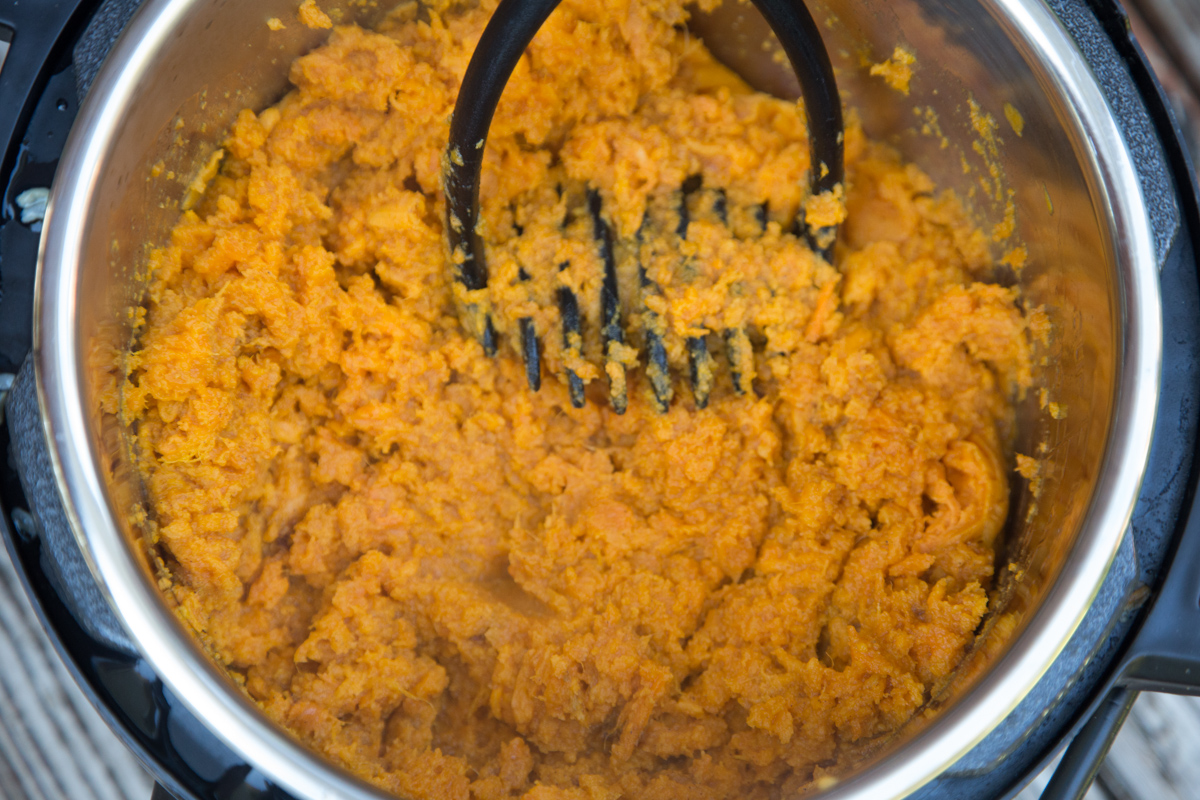 Or…if you're just making these as a side dish for a weeknight dinner, just set the Instant Pot out on the counter and let your kids serve themselves up! (Not that I did that!?!)
Enjoy!
The easiest side dish ever!
Ingredients
5

lbs

small sweet potatoes

3

Tbsp

butter

1

Tbsp

cinnamon

1/2

tsp

salt

Sweetener, optional
Instructions
Peel and rinse sweet potatoes.

Add 1 cup water into the base of your Instant Pot, then add the steam rack and put all the sweet potatoes into the insert.

Set to Sealing.

Pressure cook on High for 15 minutes.

Let naturally release.

Open Instant Pot and strain off the liquid and remove the rack.

Mash the sweet potatoes in the insert, add butter, cinnamon and salt. If you wish to add a sweetener, you can

You could also transfer to baking dish, top with marshmallows and bake into Sweet Potato Casserole.

Serve Mashed Sweet Potatoes as side dish for holiday meal, or weeknight dinner.
SaveSave