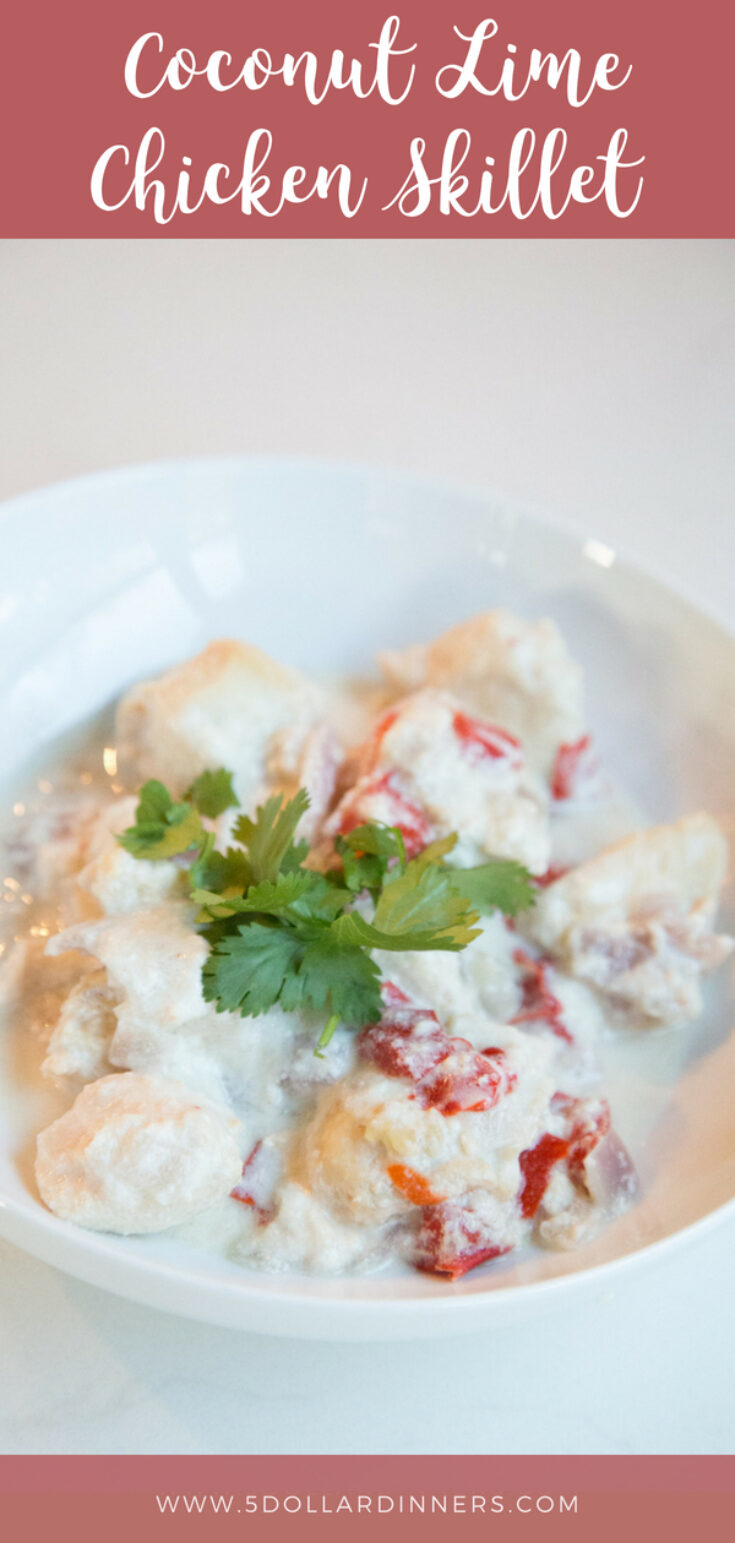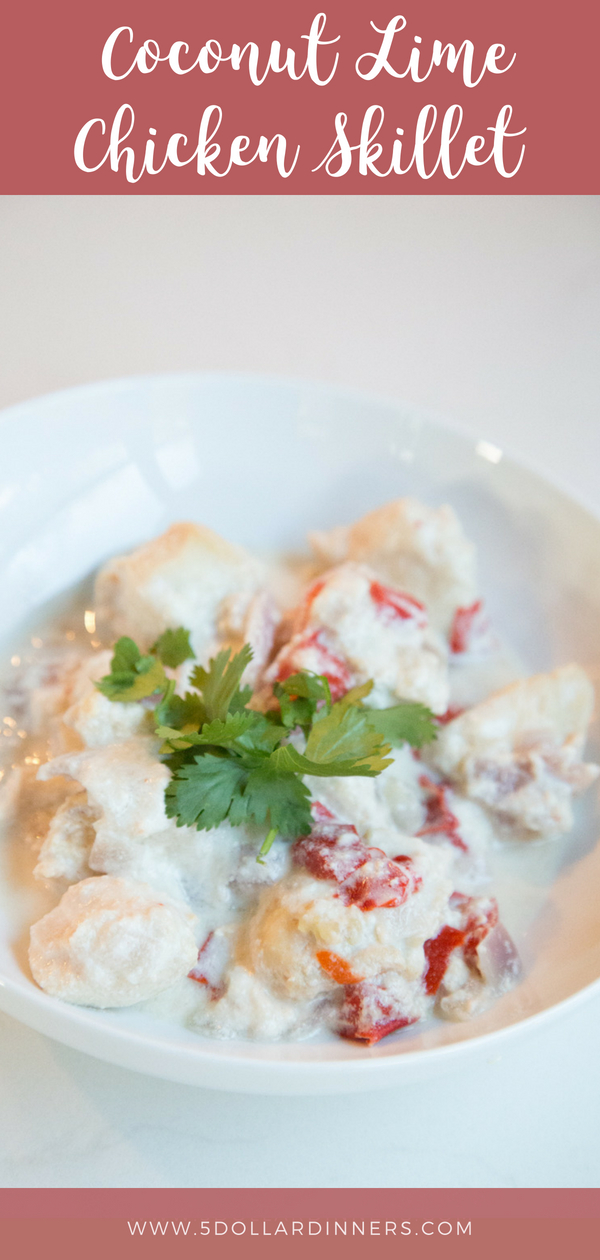 This chicken was GONE.
It flew right out of the skillet, right onto our dinner plates and right into all the bellies! I actually made a double portion of what's below because I knew my boys would love this – because they love curries, and this is basically a tamed down curry with focus on the lime and the coconut, and less on the kick and spice that comes from curry powder/paste.
It's perfect with a side of Instant Pot Sticky Rice and some veggies or salad.
Enjoy!
The Coconut Lime Chicken Skillet dish can be on your table in just 30 minutes on 5 Dollar Dinners!!!
Ingredients
2

large

boneless chicken breasts

1

Tbsp

olive oil

1

small

red bell pepper

1/2

small

red onion

1

cup

chicken stock

2

Tbsp

lime juice

1

cup

canned coconut milk

Garnish: chopped cilantro

Garnish: crushed red pepper

Side ideas: salad and/or rice
Instructions
Cut the chicken breasts into bite-size pieces.

Seed and finely chop the red bell pepper. Chop the red onion.

In a large skillet, add the olive oil and saute the chicken pieces for 2 to 3 minutes. Stir in the chopped red bell peppers, chopped red onions, chicken stock, lime juice and bring to bubbling. Let simmer for a few minutes and then stir in the coconut milk. Cover with lid, reduce heat to low and let simmer for 10 to 15 minutes, or until chicken is cooked through.

Prepare the salad.

Serve Coconut Lime Chicken Skillet with garnishes and side salad.