This Beachy Tropical Charcuterie Board is full of delicious and beautiful foods your family will love to snack on this summer!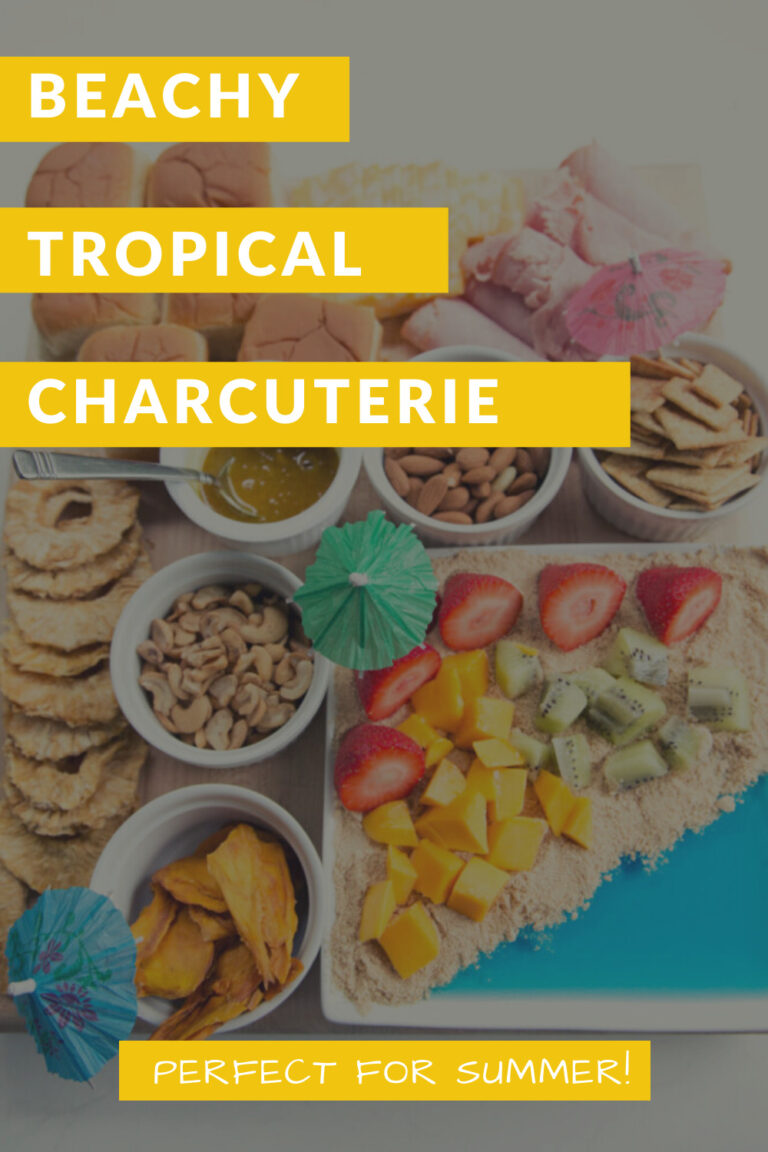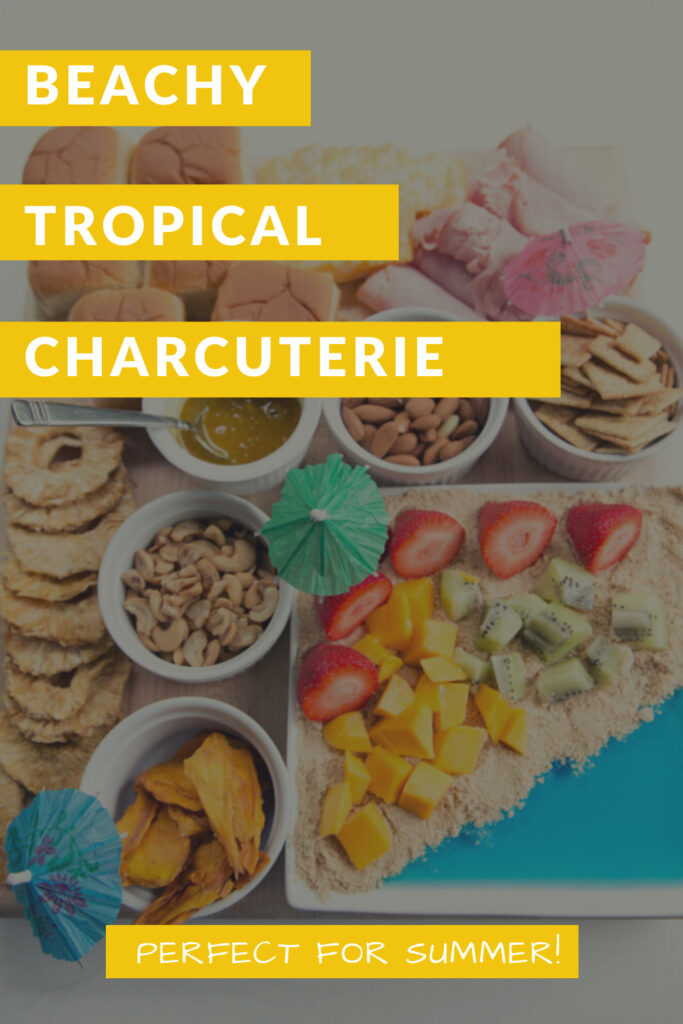 Charcuterie boards have become one of my new favorite ways to feed my family.
Sure, they can get pretty fancy and pricey… but we like to keep it simple around here!
All you really need is a cutting board or serving platter and some bite size, grab and go, finger-food type items.
The presentation is easy, but it really makes it feel extra special when you get it to the table and everyone's eyes light up!
There's just something about it.
Maybe it's that you feel like you're getting a little bit of everything. Or perhaps it's because each person gets to pick and choose what they want. (A picky eaters DREAM!)
Whatever your reason for enjoying them are, one thing is for sure: the possibilities are endless! We've had charcuterie boards for a handful of different occasions now. Check the links below for the different themes we've done so far!
Themed Charcuterie Boards for the Family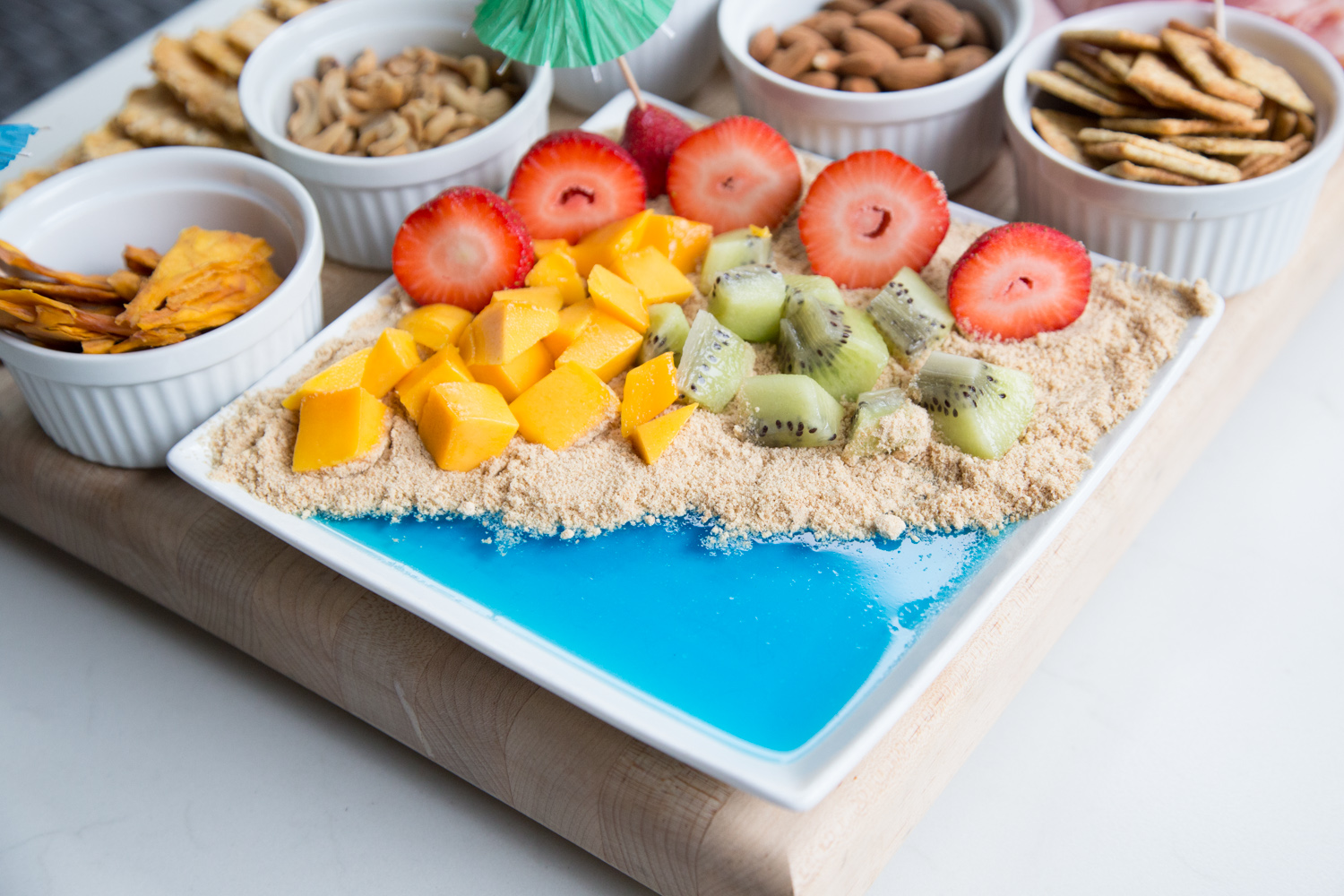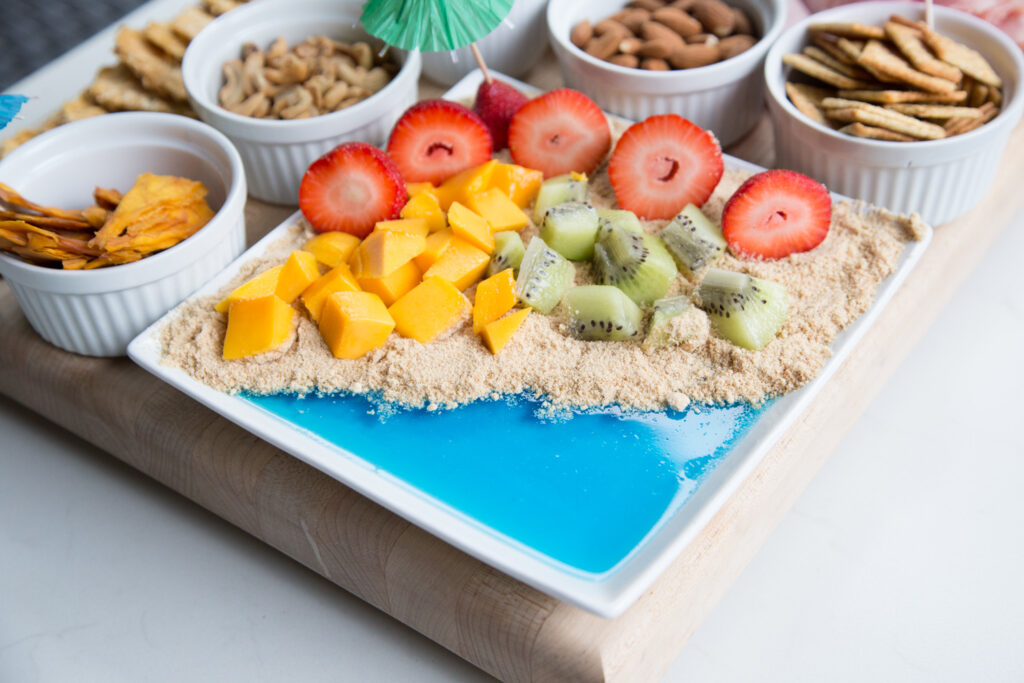 What to Include on Tropical Charcuterie Board
Think of brightly colored fruits and veggies, fun snack items, or tropical flavored treats! You want to consider a balance of sweet and salty, as well as protein options plus fruits and veggies.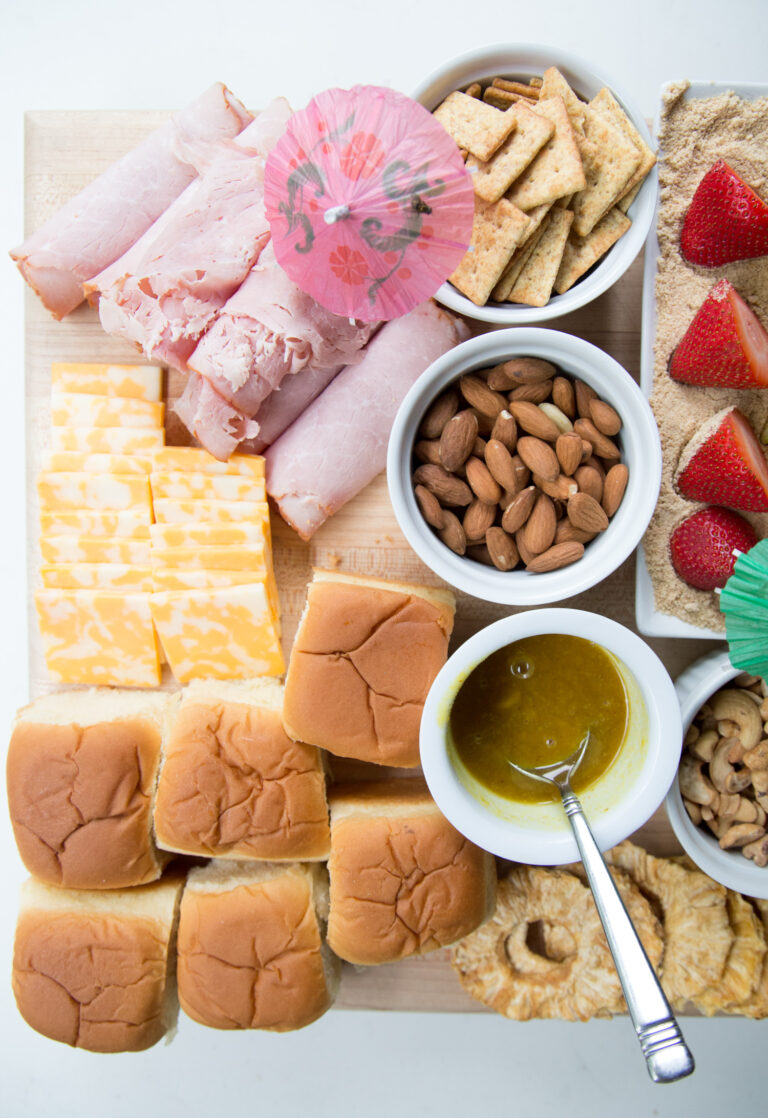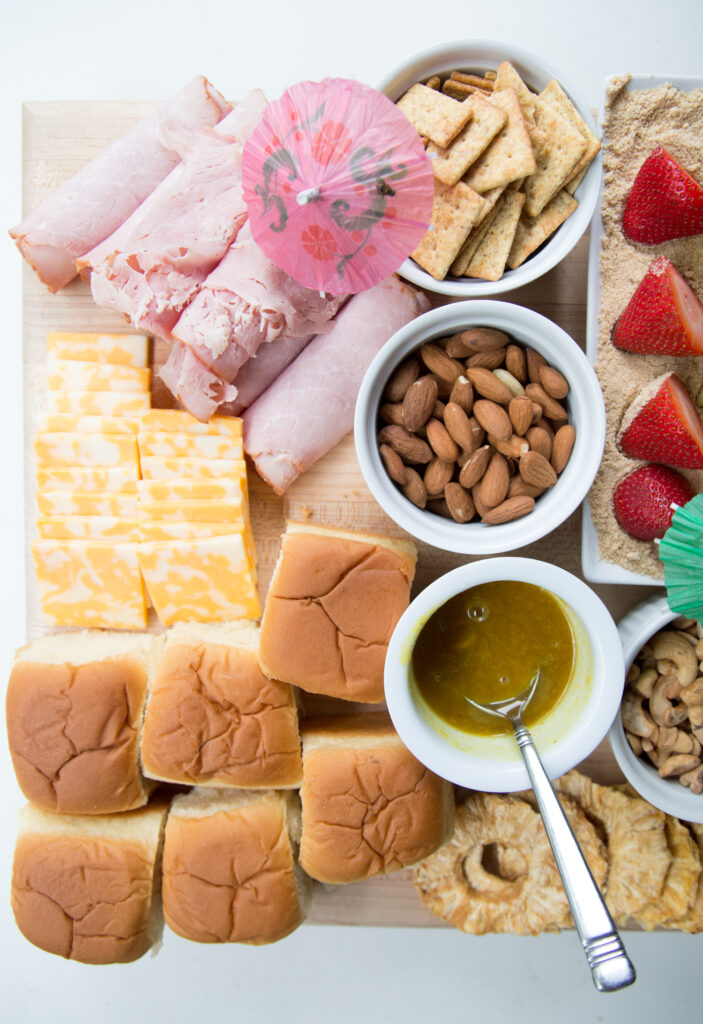 Below is a list of items to add to your grocery list:
ham and cheese sliders with honey mustard
sliced cheese
almonds
crackers
fresh fruit
ham roll-ups
dried fruit