This Patriotic Charcuterie Board is full of red, white, and blue snacks that everyone will love for your next Memorial Day or 4th of July gathering!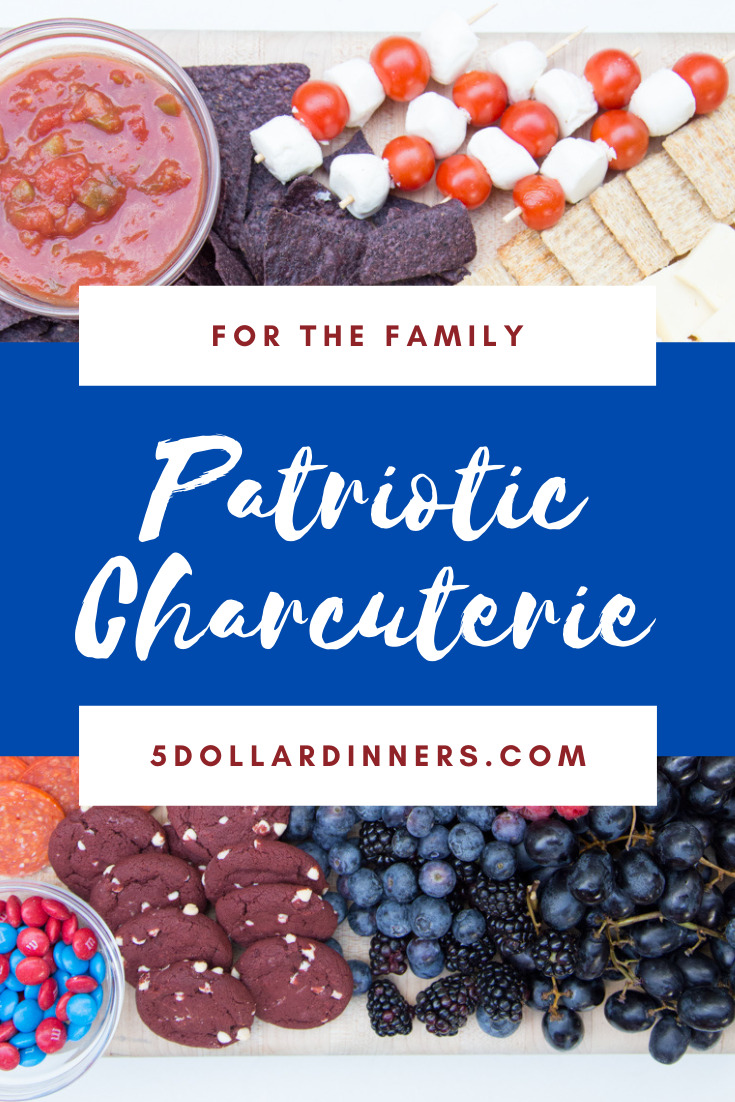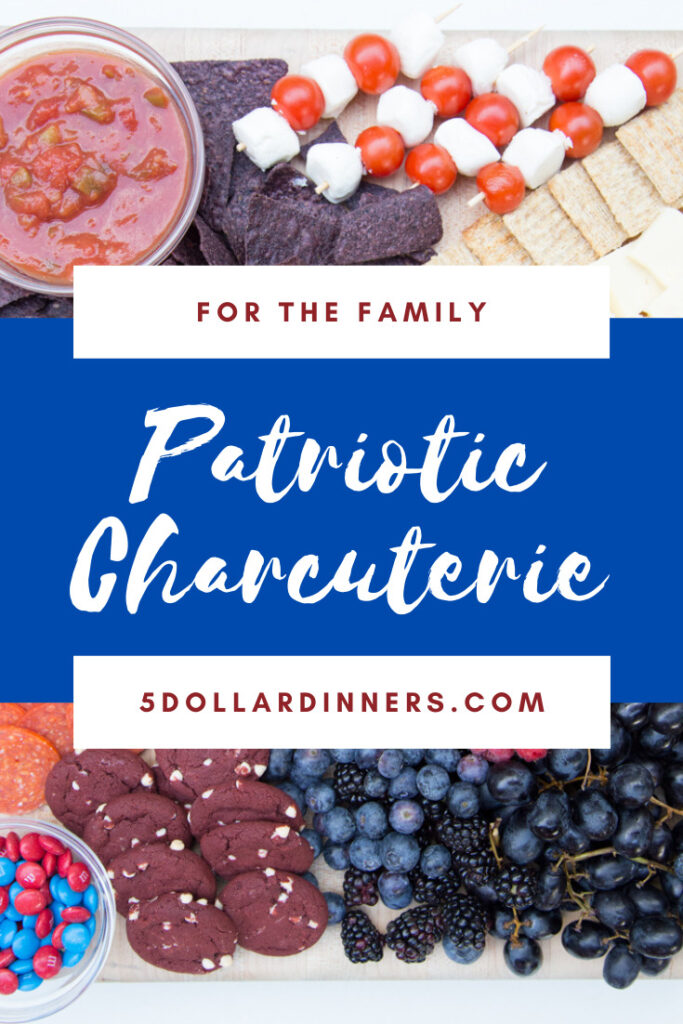 Friend! You love the Valentine's Charcuterie Board SO MUCH. I decided to share another one with you – for any and all of your patriotic (in the USA!) celebrations.
I know I have friends from all over the world who visit the blog, take your country's colors and get creative with a board to share with your family and friends.
If you are in the USA, think…
Memorial Day, July 4th, Veterans Day.
If you are in Canada, go with red and white and cut fruit, bread, crackers with maple leaf.
My Aussie friends can stick with what we have here…red, white, and blue.
You get the idea!
Here's my board….
What to Include on Patriotic Charcuterie Board
Think about different red, white, and blue colored foods that you can include on your board.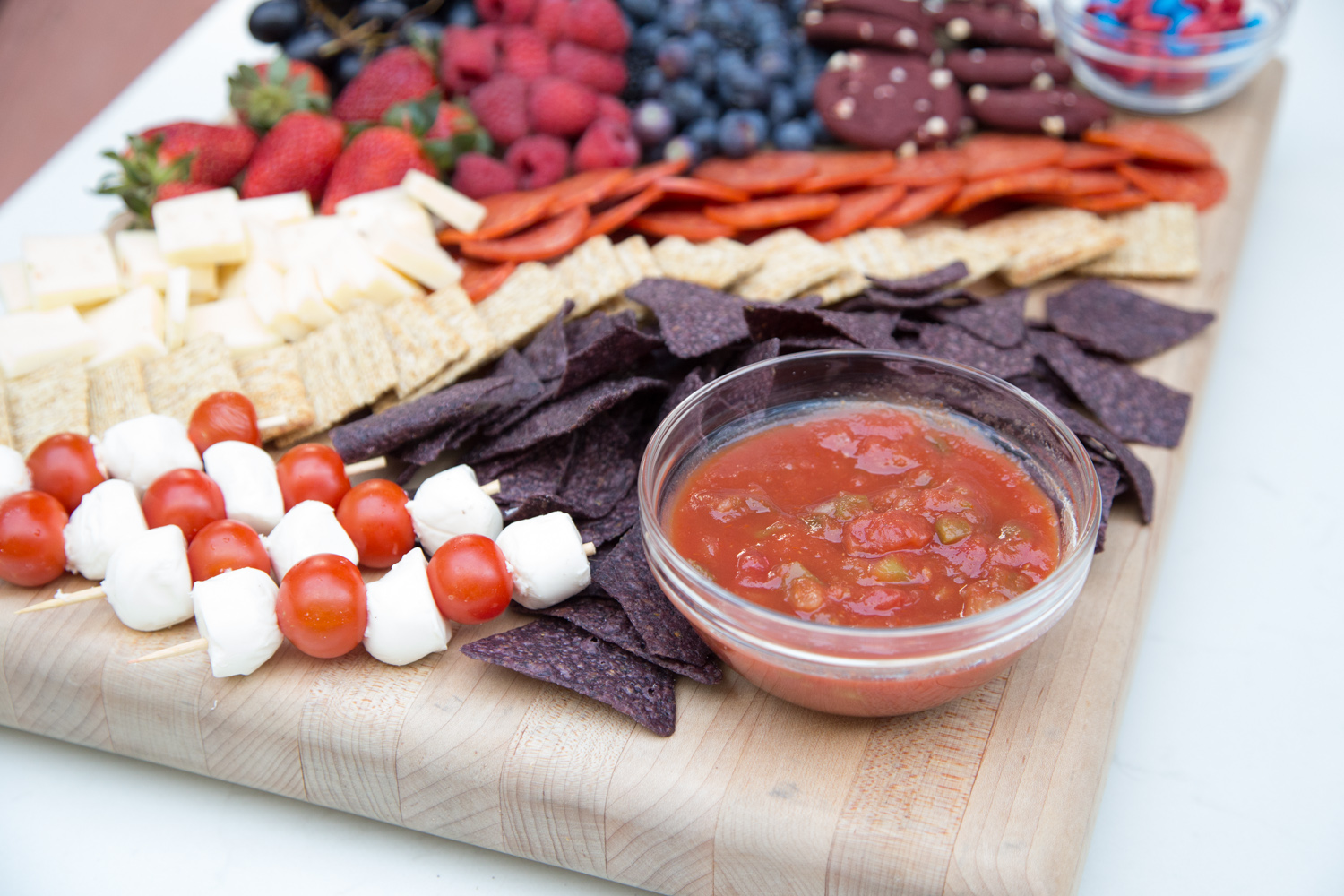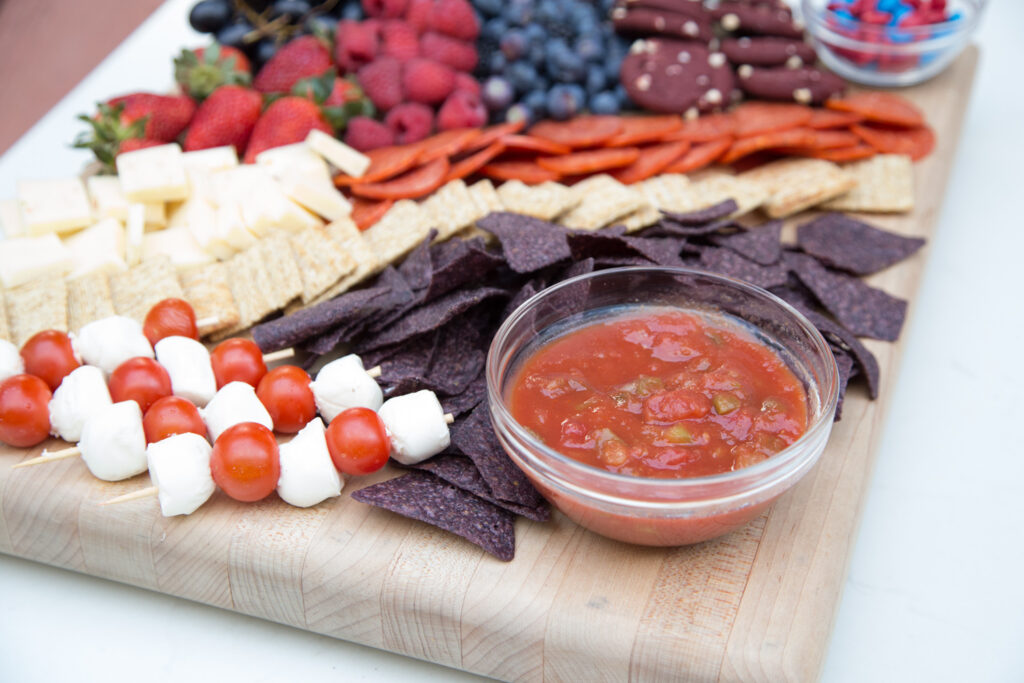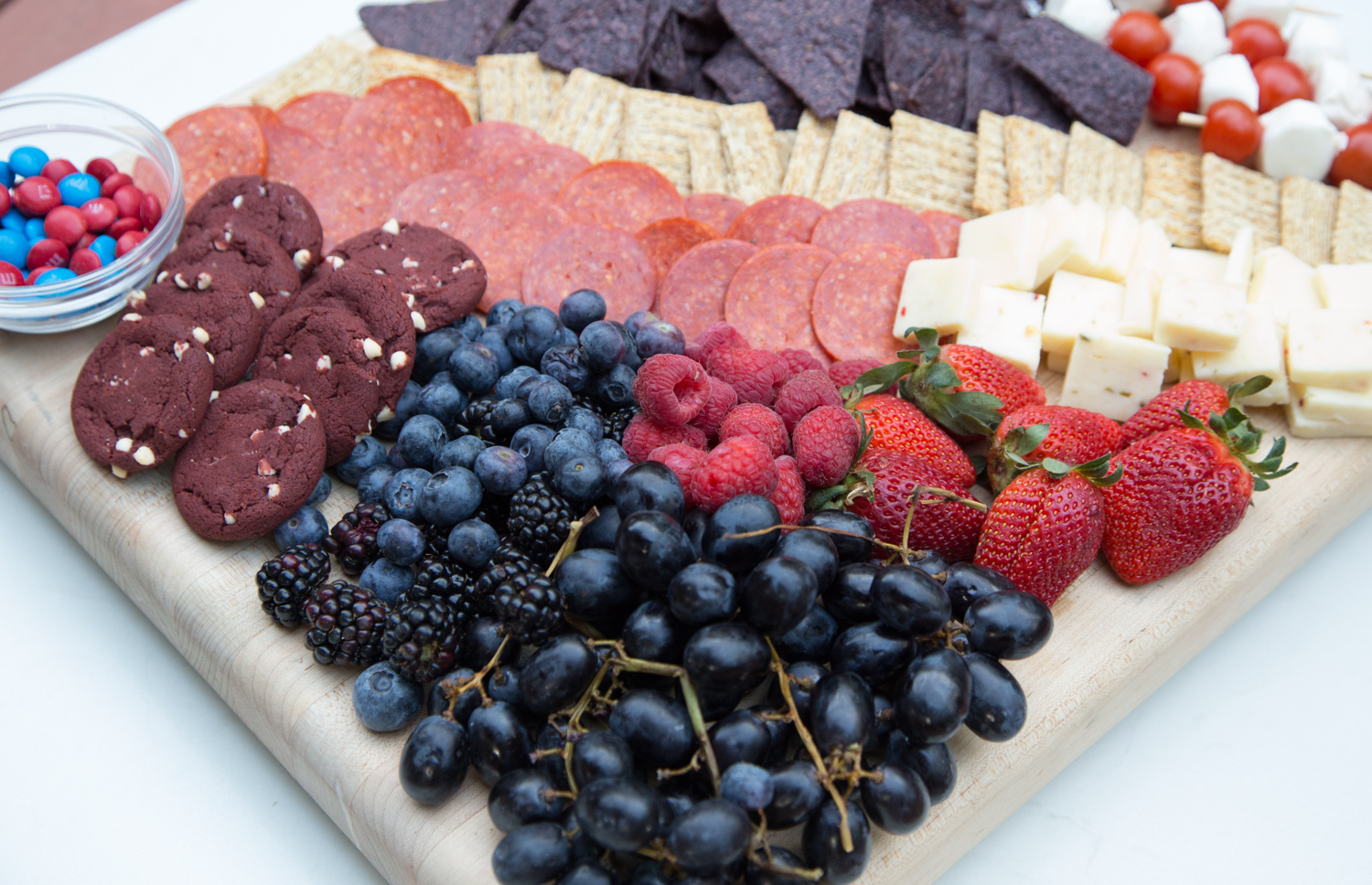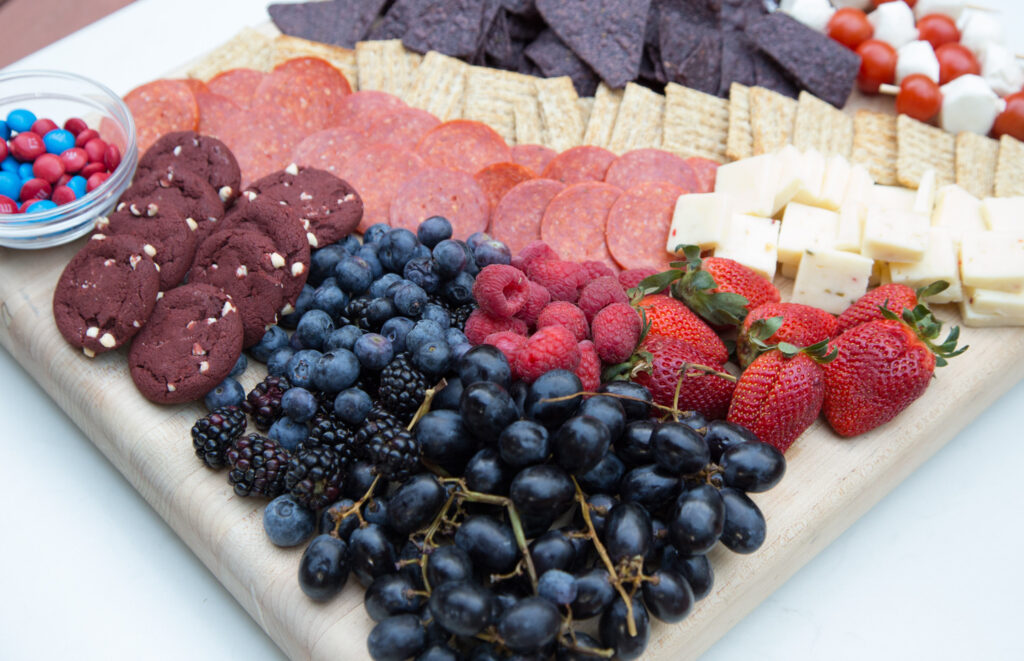 Below is a list of items to add to your grocery list:
Red salsa
Blue corn tortilla chips
Crackers
Beet crackers
Cherry tomatoes
Mozzarella – cubed
Extra Sharp White Cheddar Cheese
Pepperoni
Salami
Summer sausage – sliced
Assorted berries: strawberries, blueberries, raspberries
Grapes
Watermelon, cut with star shaped cookie cutter
Red velvet cookies
Red, white and blue M&Ms (they didn't have this yet, so we picked out just blue and red!)
Red, white and blue mini cupcakes
Star shortbread cookies
Here's a look at how our charcuterie board will look at this summer's Patriotic celebrations!