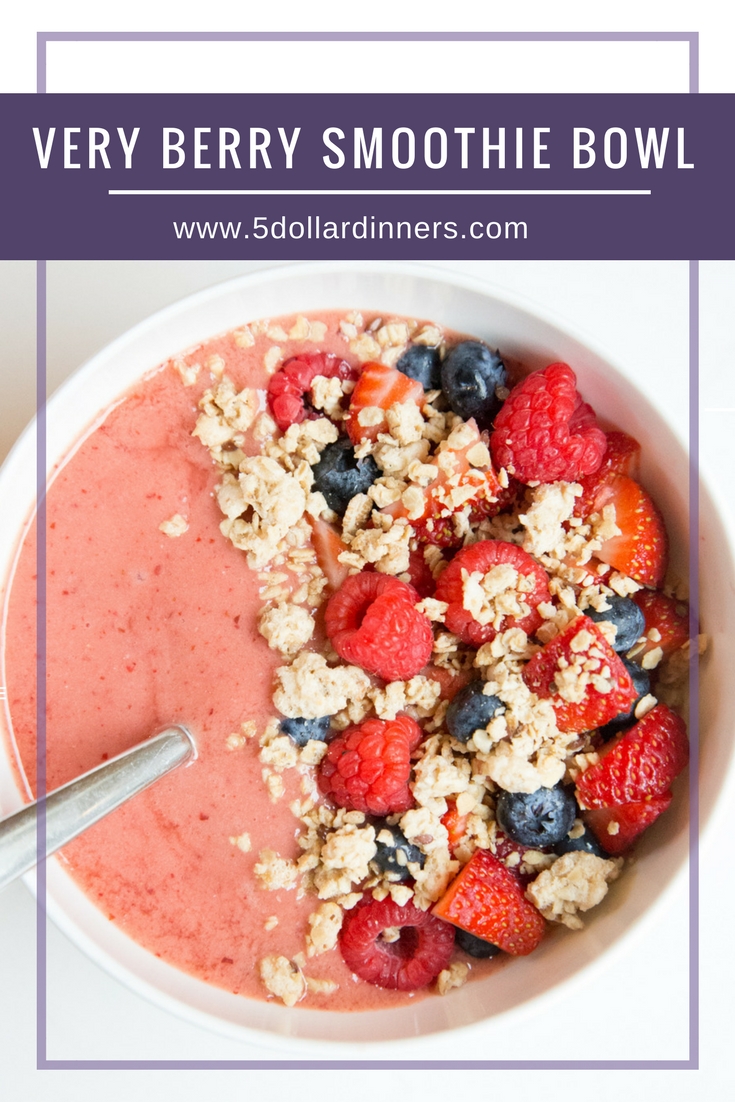 We love smoothies around here and recently, we've switched to eating more smoothie bowls…and here's why. We have 2 boys who take "powder supplements" for various reasons, including Charlie who recently gave himself "kissing bone bruises" in his left knee. He hasn't been able to walk for 2 weeks now and we're looking at months of recovery. I did some research on natural supplements to help with the healing of his bones and ended up finding some affordable options.
But…he will not swallow a pill yet. Especially the larger supplement like pills and capsules. So I went with powder, with the idea that I'd mix in the right amounts for him into small applesauce bowls or smoothie bowls. He prefers the smoothie bowls…and I can delight in the fact that he's getting his supplements for his knee, and a big old dose of delicious and nutritious fruits.
Of course, the other boys want in on the "smoothie in a bowl" option too!
The recipe below contains no added sugar – of course you could add a few Tbsp of your preferred sweetener.
And expect to see some more smoothie bowl recipes in the next few months. 😉
Tips for Enjoying Smoothie Bowls
Use really ripe bananas to increase the natural sweetness. Bonus points: break ripe bananas into smaller chunks and freeze them. Because…
Use mostly, if not all, frozen fruit. This will help make the smoothie thicker and more 'ice cream-like.'
Be prepared with the topping ingredients to assemble quickly.
If your store has the bulk food bins, look for toppings like chia, slivered almonds, granola, etc. and only get how much you need. A few pinchfuls of each will only cost ya $.10-$.50!
Use GF granola or other crunchy GF toppings for GF option.
Eat right away!
Ingredients
2

cups

unsweetened coconut or almond milk

1-ish

cup

water - depends on how well your blender blends all frozen fruit

1

cup

frozen strawberries

1

cup

frozen raspberries

1

cup

frozen pineapple

Toppings: sliced strawberries, raspberries, blueberries

Topping: granola or other sliced nuts and seeds
Instructions
Add the coconut or almond milk, water and frozen fruit into blender. Blend until smooth...it will be thick, so stream in a little hot water to help thin it out, if necessary.

Pour quickly into bowls and top with berries and granola.

Enjoy Very Berry Parfait Smoothie Bowl for breakfast or snack!