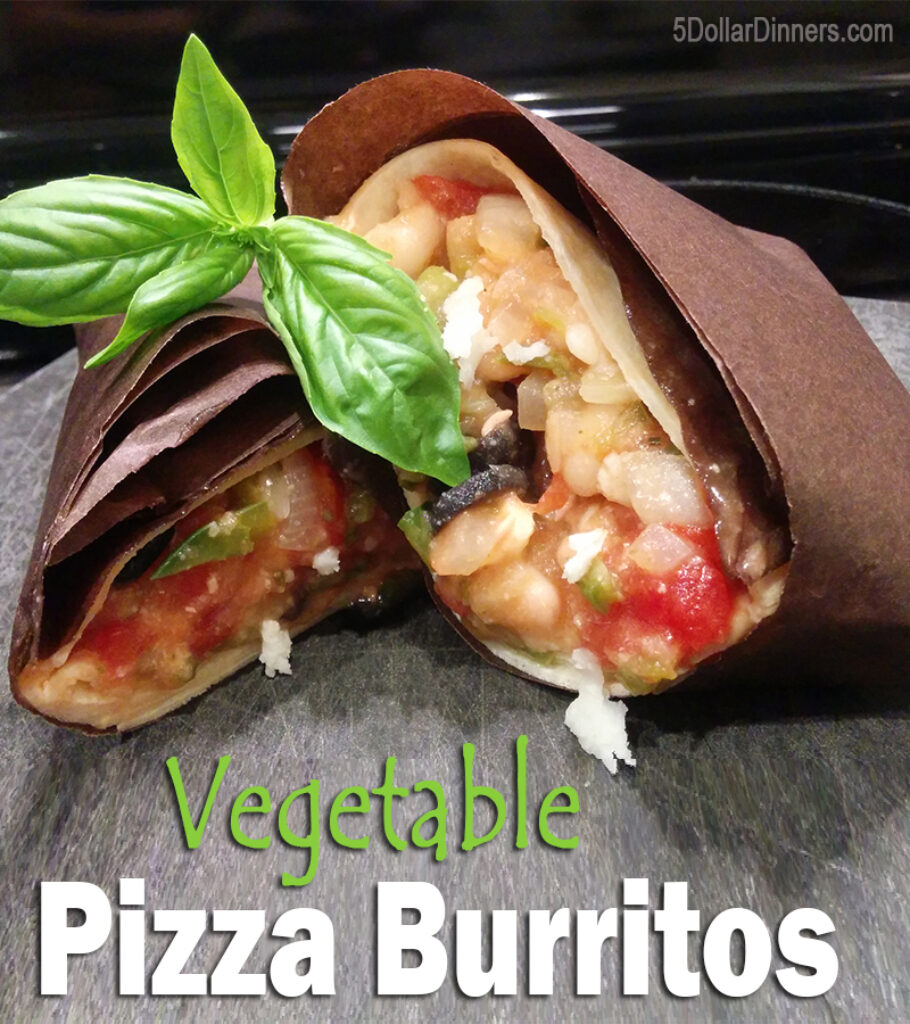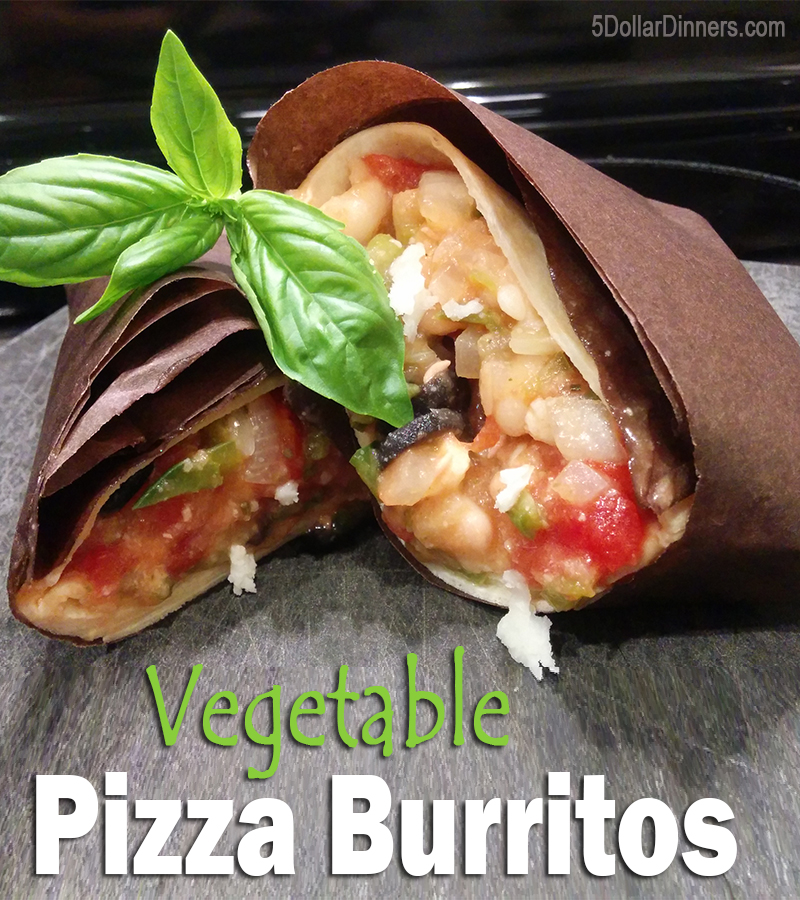 Pizza? Burritos? I find that both of these meals win me big smiles from the family come dinner time. So I decided there was no reason not to combo them!
This is a one-pot meal. (Yeah for fewer dishes!) Plus if you wrap the burritos individually in parchment and then in a plastic zip-top bag, you get a freezer-pizza-burrito, which means dinner is make-ahead and microwaveable.
It's not hard to double or triple this recipe if you've got the freezer space (or more mouths to feed). Feel free to add any other favorite pizza toppings, even non-traditional ones like broccoli.
Ingredients
1 15 oz. can diced tomatoes, drained

1 15 oz. can white beans (Great Northern or Cannelini), rinsed and drained(Or learn how to cook your own beans here.)

1

small

onion, diced

1

cup

bell pepper, diced

1 teaspoon Italian seasoning

1/2

cup

olives, sliced

1

cup

cheese of choice

4 flour tortillas

basil for garnish, optional
Instructions
Coat a large pan with oil, and turn the stove onto medium-high heat.

Add the onion and bell pepper, cooking until soft.

Stir in tomatoes, beans, and Italian seasoning and warm through.

Stir in cheese and olives.
This recipe is featured on SouthernPlate.com's Meal Plan Monday #45.