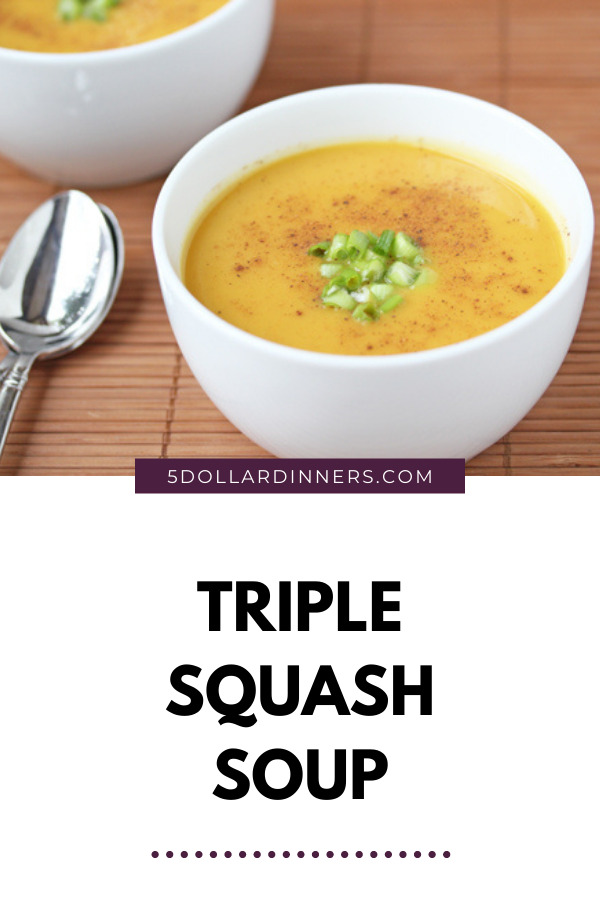 There's something about pureed soups filled with the flavors of fall that warms my tummy and soul. I remember the first time I had homemade butternut squash soup. It was many years ago, and I remember thinking that my stepfather was nuts for going through the extra step of pureeing. It seemed like a bit much to do.
You may think a pureed soup requires a lot of work, but it doesn't. Trust me, after you make your first homemade butternut squash soup, you won't turn back. After I stole a taste of my stepfather's soup I was mad at myself for doubting it. It's totally worth it and the extra step of pureeing will seem like no big deal once you've had a taste!
Ingredients
2

Tbsp

olive oil

1

bunch

green onions, sliced

1

orange, zest and juiced

1

small

butternut squash, peeled and cubed

1

small

acorn squash, peeled and cubed

1

yellow summer squash, diced

4

cups

chicken or vegetable broth

1

tsp

ground nutmeg

Salt and pepper, to taste
Instructions
In a Dutch oven or large saucepan, heat the olive oil and saut the sliced green onions for one minute.

Add the orange juice and one teaspoon orange zest.

Add the cubed butternut, acorn squash and the diced yellow squash and toss with the orange juice.

Pour in the broth and four cups of water along with the nutmeg.

Bring to a rolling boil, then reduce the heat to medium and cover and cook for 20 to 25 minutes or until the squash cubes are fork tender.

Pour into blender or food processor and puree. Return to Dutch oven and keep over low heat until ready to serve, or serve immediately after pureeing.

Season with salt and pepper to taste and let it cool slightly before serving.

Serve and warm up that tummy and soul!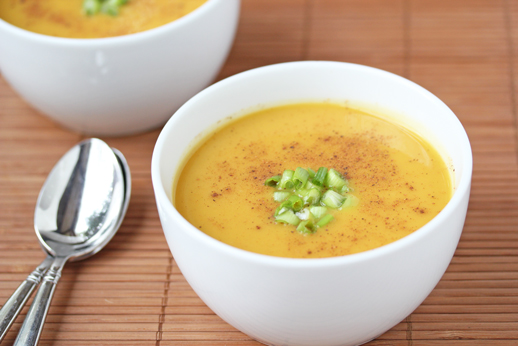 What's your favorite pureed soup you like to create to keep warm during the colder months?
Recipe originally posted on SCJohnson.com.