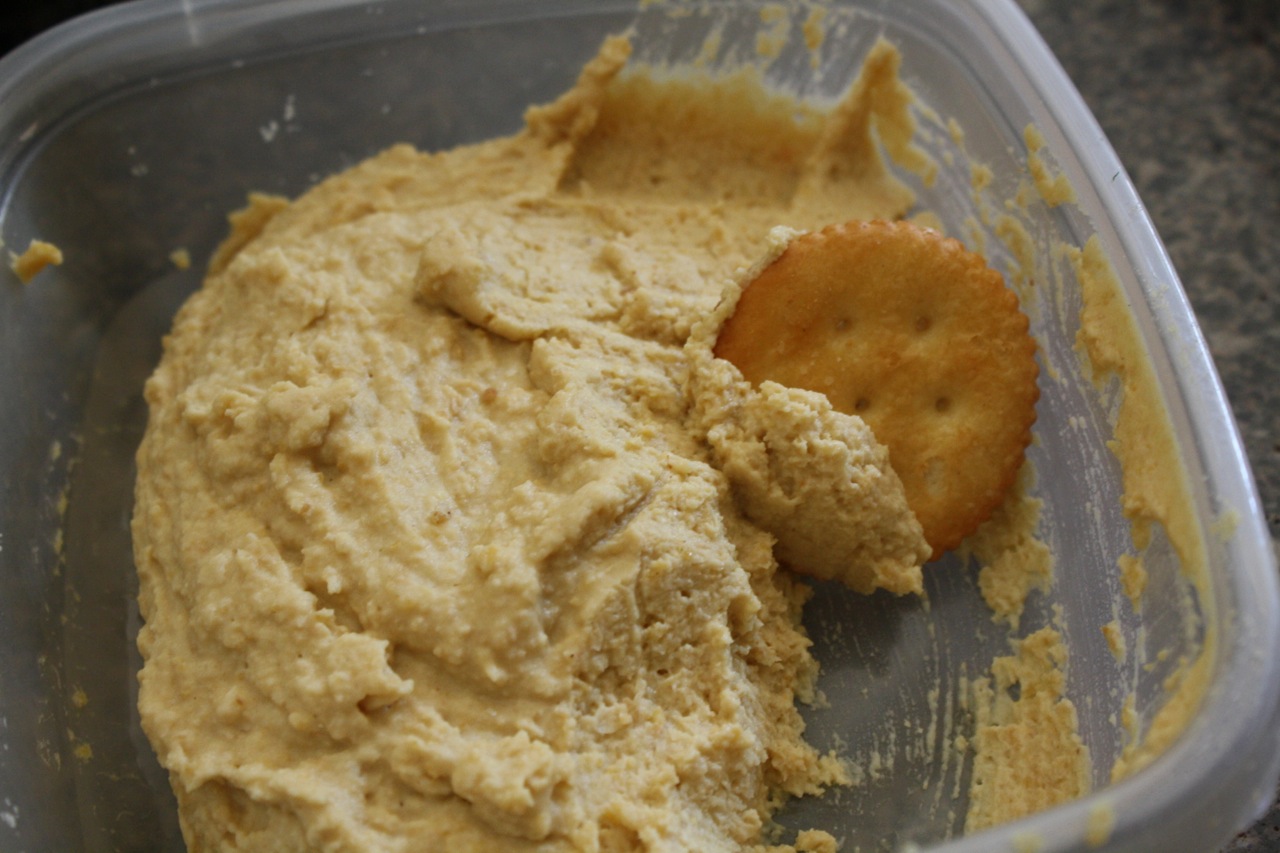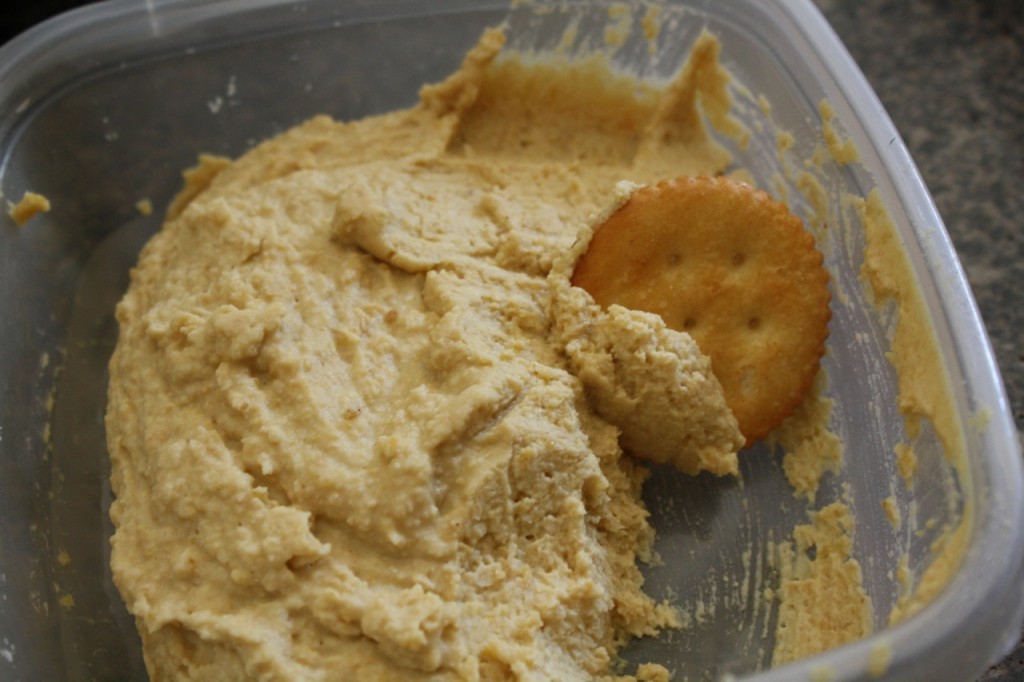 Raise your hand if you love hummus. Yes, yes, lots of folks out there. Me too! Ok. How many of you pay big bucks for one of those tiny tubs of hummus at the store? A few, yes. How many have this little problem of keeping food and snacks stocked in your house? Me too!
Well, I'm here to share my way of saving big bucks in the hummus economy. Thinking of how I batch cooked black-eyed peas in the slow cooker, I figured I could surely batch cook chickpeas. Yes. An entire bag in the slow cooker.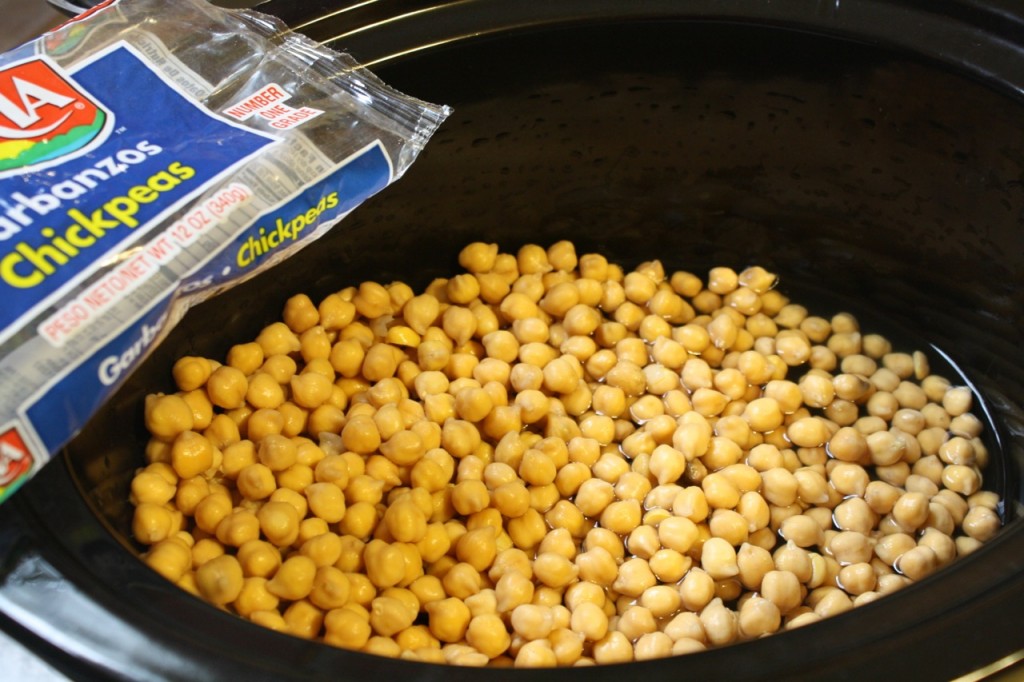 Following the directions on the bag, I soaked the 12 oz. of chickpeas in the slow cooker for 8 hrs. Then I drained the water. Put new water back in the slow cooker with the peas. Next, I cooked them on high for 7 hours. I did this during the day so I could check on things. This being the first time I'd ever batch cooked chickpeas.
Next, I used Nana's recipe to make the hummus but feel free to use any of the following:
You can freeze half of the cooked chickpeas if it is too much for your family. Already cooked chickpeas in your freezer for future hummus!
Hummus is not only a snack food, it's an allergy-friendly alternative in our house. Used often in the place of mayonnaise because of egg allergy. Tucked easily into a tortilla. Slathered on a sandwich. But guess what else? It's also a treat. See what I recently found on Pinterest?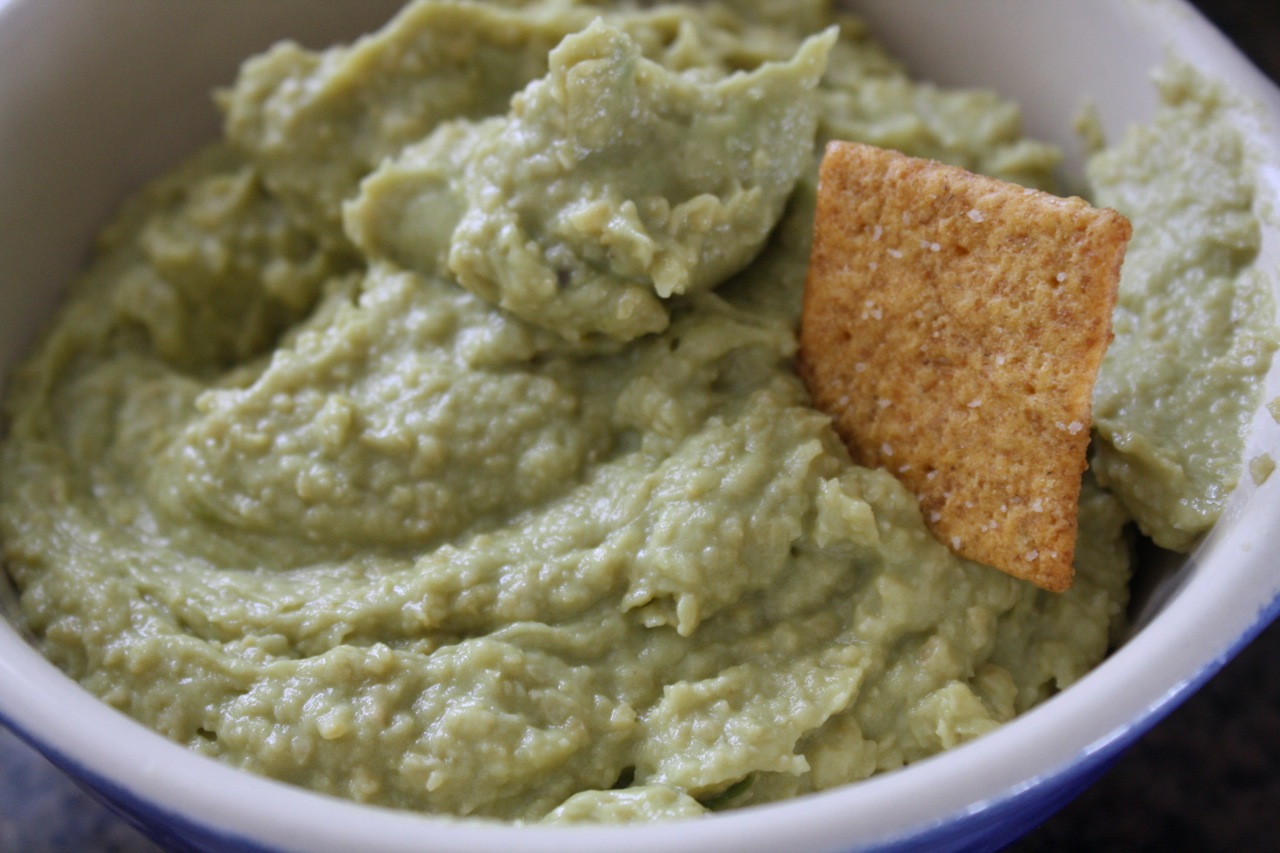 Guacamole Hummus. The above made with Nana's hummus, avocado and this recipe from Shutter Bean. Two fine foods in harmonious flavor.
See the savings.
1 store-bought pre-made tub of hummus dip = $3.99 for 10 oz, $5.29 for 14 oz!!!
1 can of chickpeas (will make 1 recipe of hummus) = $1.19 for 15.5oz can
1 bag of dried chickpeas (makes double the amount of one can chickpeas) $1.29 for 16oz (bigger than my bag)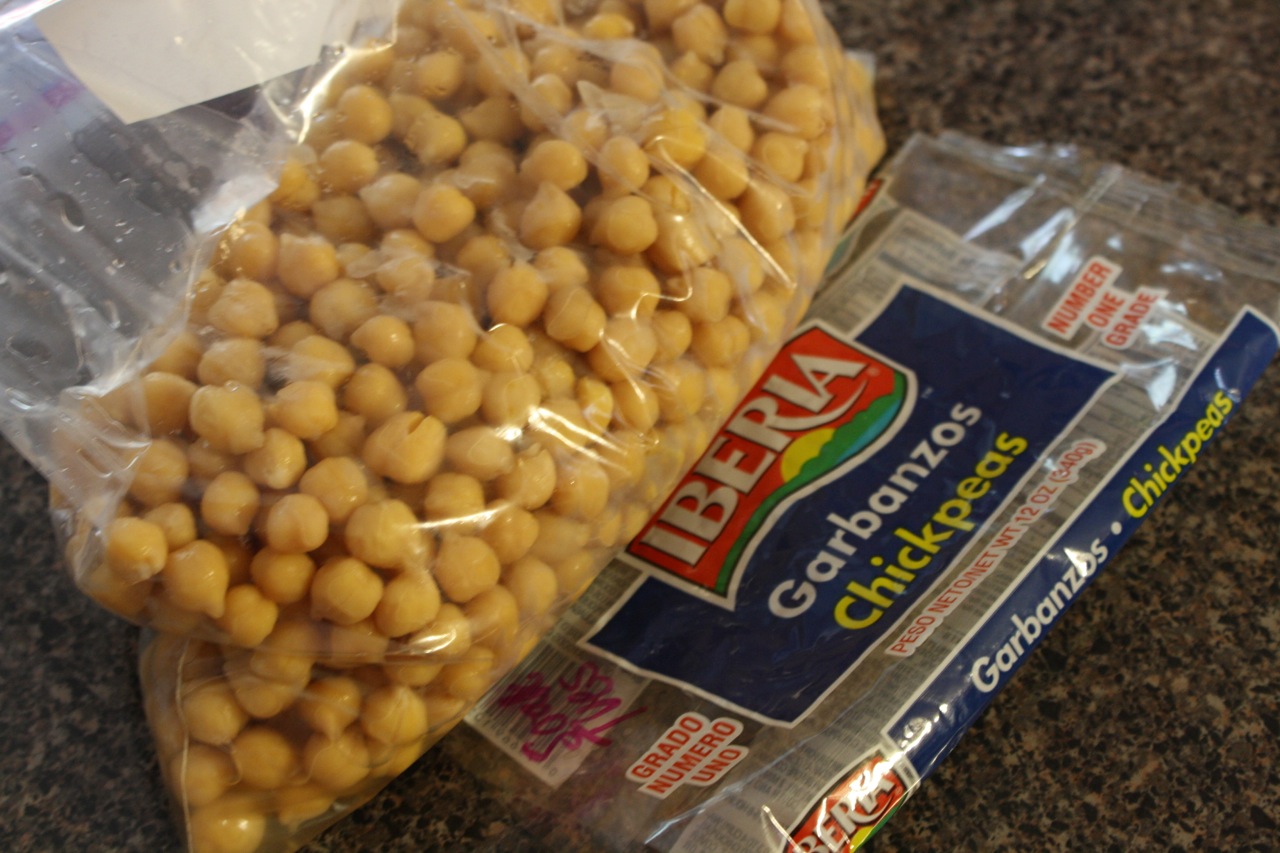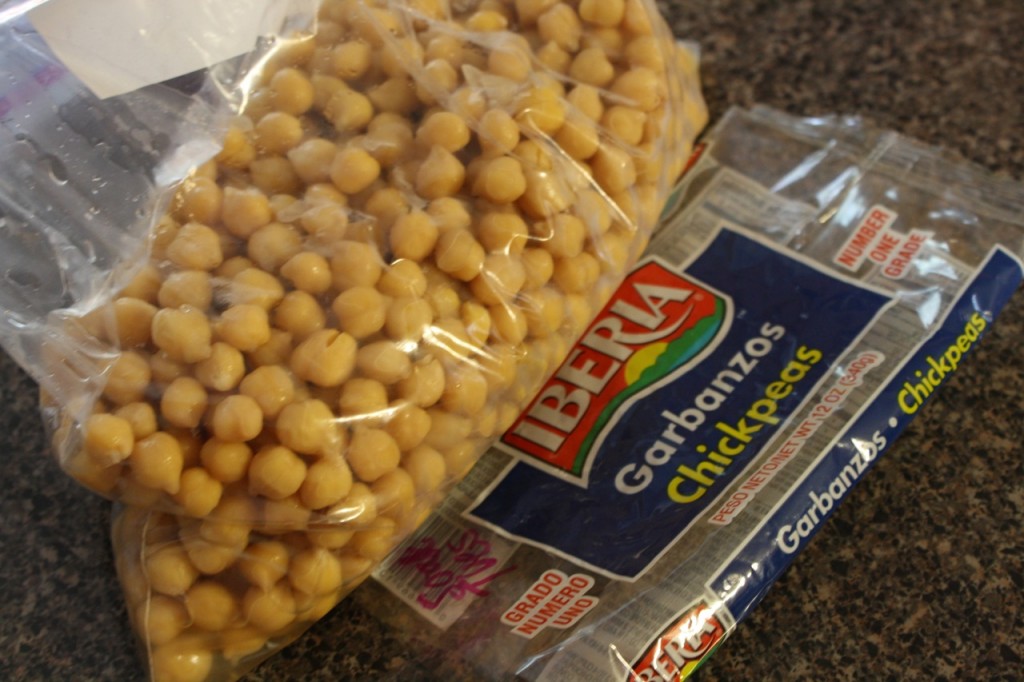 Basically, the cooked, dried chickpeas make twice the amount for a little over a dollar. Or close to 16 oz of hummus for around half a dollar. Yes, this southern gal has indeed seen the many benefits of homemade hummus in large amounts. Cheap and healthy hummus spreads far and makes folks happy at Hodgepodge.
And sure scoops well on homemade wheat thins!