Because sometimes it's hard to know which recipe you should try next – might we suggest one of these Top 5 Recipes on $5 Dinners!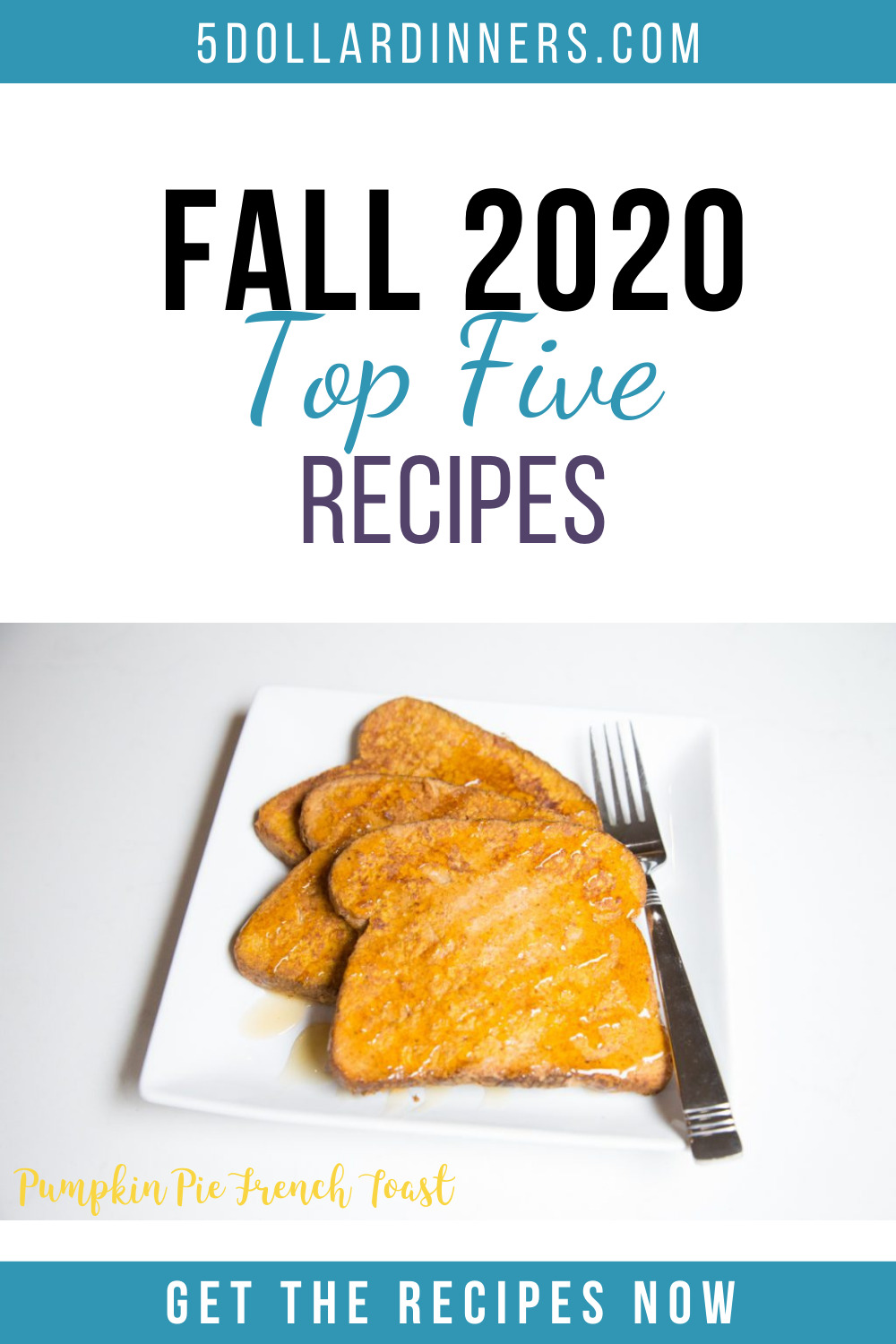 Looking for some meal plan inspiration or ideas to whip up this fall in your kitchen.
Why not try one of our Top 5 Recipes for Fall 2020.
The Pumpkin Pie French Toast goes viral ever year, about this time.
The Hashbrown Beef Bake is a FAVE for meat and potatoes kinda guy or gal.
The Caramel Apple Crisp is trending again – for good reason…it's delicious and not quite as involved as making an apple pie.
Ever made your own taco seasoning?! You should!! Our amazing recipe is below. 🙂
Homemade Chicken Salad with Greek Yogurt is on the rise again this fall – easy to prep in a big batch, and makes for a great lunch all week long!
Click, save, print, and/or pin the recipes by clicking on each one in the list below.
Add to your meal plan and then gobble up the delicious food and savings this Fall!!