Texas Avocado Toast is a quick and crunchy way to start the day!
A thin and crispy tostada, mashed avocado, a perfectly fried egg, and a delightful drizzle of sauce!
This is the perfect way to use that ripe avocado on your counter 😉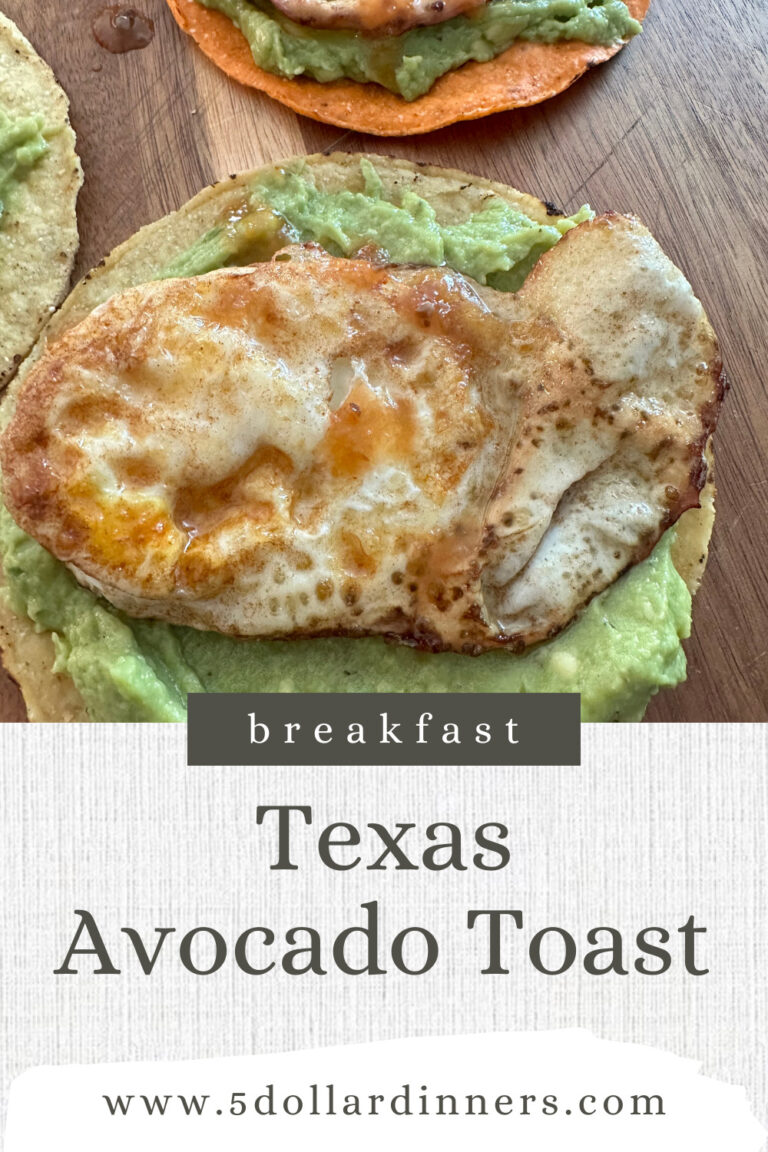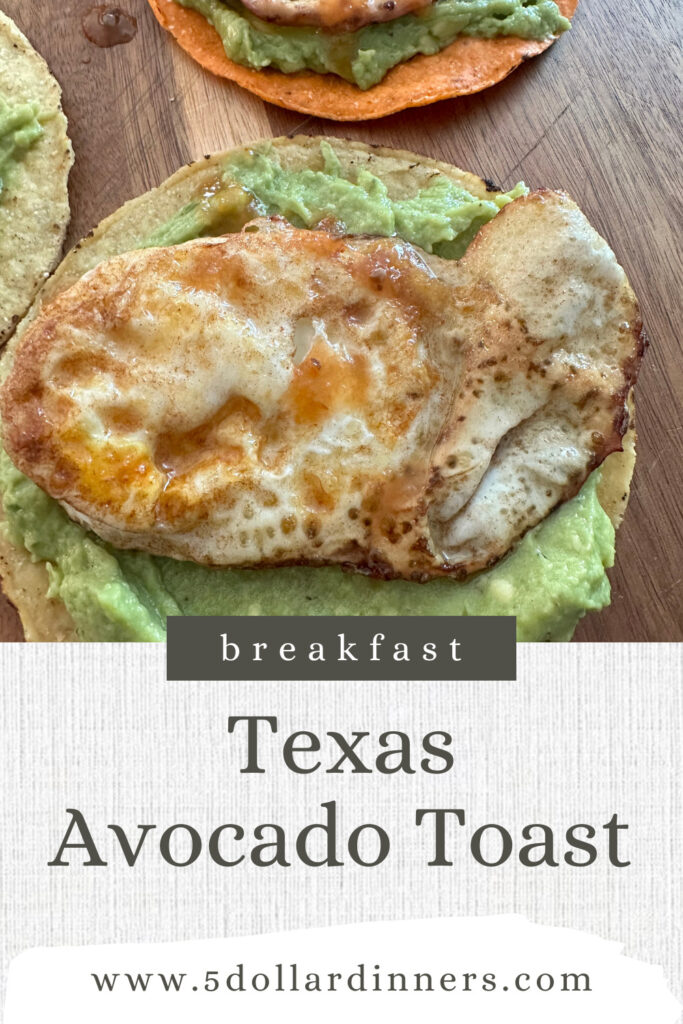 Also, a great way to make the trendy avocado toast "less carby" and gluten-free!!!
And have fun with the hot sauce too – I went with a garlic habanero that I had in the fridge and *chefs kiss* YUM!!!
A quick and crunchy way to start the day!
Ingredients
2

Tbsp

butter

4

large

eggs

4

tostada shells

2

large

avocado

1

tsp

lemon juice

Salt and pepper

to taste

hot sauce or salsa

garnish
Instructions
In a large skillet, melt the butter and fry the 2 eggs - over medium or over well. Fry for about 3 minutes, then reduce heat to medium, flip and fry another 2-3 minutes.

Mash the avocado and mix with lemon juice and salt and pepper to taste.

Assemble the toast with tostada shell, avocado spread, fried egg and dash of hot sauce or salsa on top.